M240 NIGHT PHOTOGRAPHY
By George Sutton
A recent post showed some photos taken with an M240 in New York at night. It generated a lot of comments, some quite snarky. There appeared to be a problem with skin tones and many commenters declared the camera useless for shooting under artificial lights while declaring their Nikons, Canons and Sonys would do a much better job. I own both a M240 and a Canon 5DIII with Canon's best L lenses and my experience has been very positive shooting both cameras at night. The only difference I see is slightly better star effects from the Leica lenses, which may be due to the absence of an AA filter. Low ISO performance is excellent with each camera.
I perviously owned an M9 and it was a great camera but the high ISO performance was noisy, much more so than the M240. The following photos were taken in Cologne, Germany last December at the Christmas market held next to the Cologne cathedral. The cathedral is one of the most magnificent in Europe. Cologne is in an industrial region and I suspect air pollution has badly stained the outside of the cathedral. In daylight it is very dark and doesn't photograph very well but illuminated at night it is spectacular. Below are two shots taken with my M240 on a tripod set to auto white balance, one at ISO 400 and the next at ISO 2500. Following is another photo I took at ISO 400 in the market next to the cathedral. These are the colors as they came out of the camera. Judge for yourself if the camera is up to the job.
Leica M240 with 18mm Super Elmar at f4, ISO 200, 8 second exposure: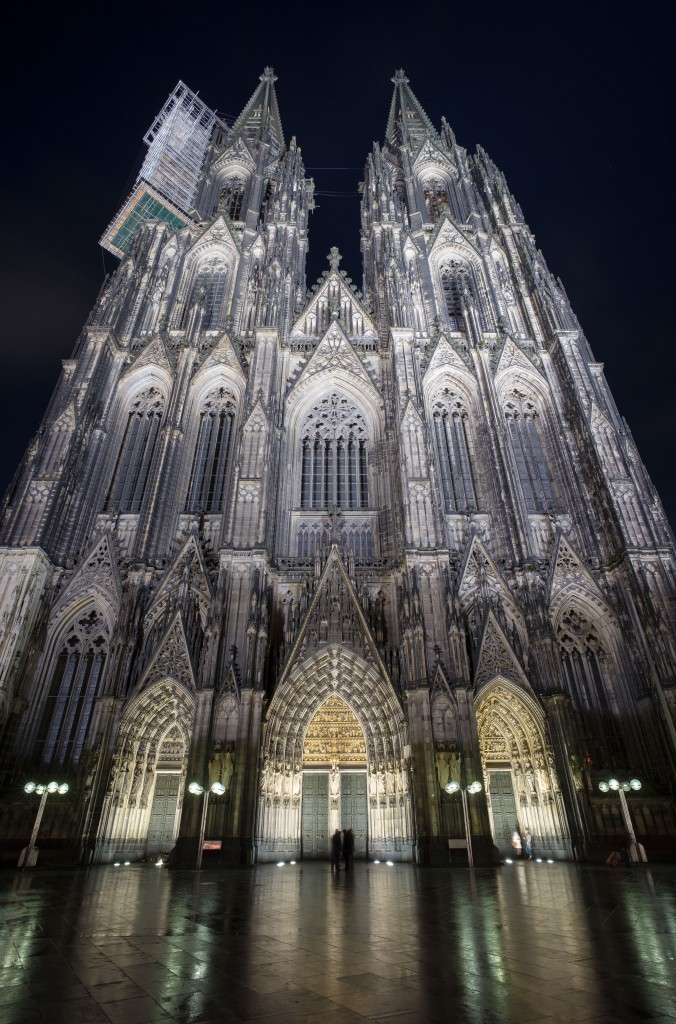 –
Same shot at ISO 2500, .5 second exposure: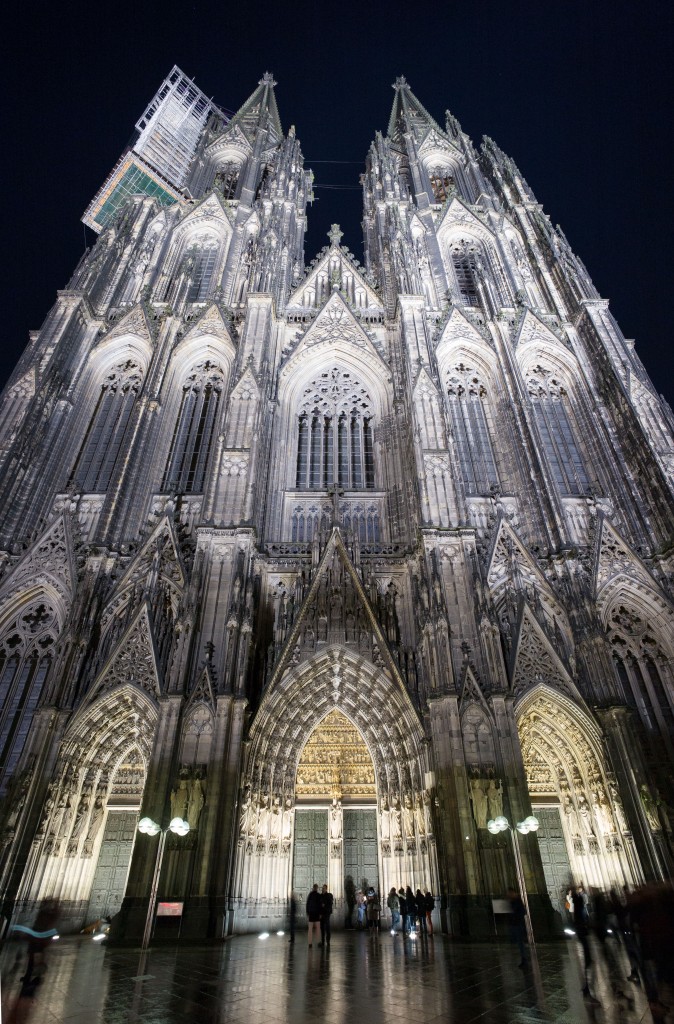 –
ISO 400, f8, 1.5 second exposure: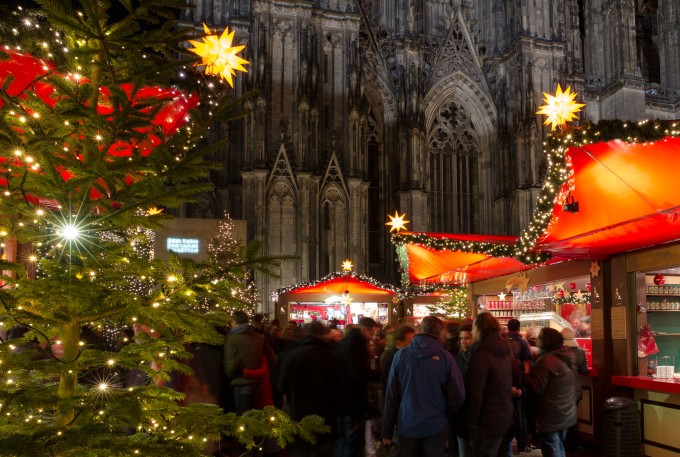 Again, none of these have been color corrected. This works fine for me. The Canon would do as good a job but not better and would be harder to carry around. I carry my Leica in a small backpack. I also tried a Sony A7r and it took a great photo but not better than the Leica or Canon and I returned it, mostly because the autofocus was poor and more of a hinderance than a useful feature.