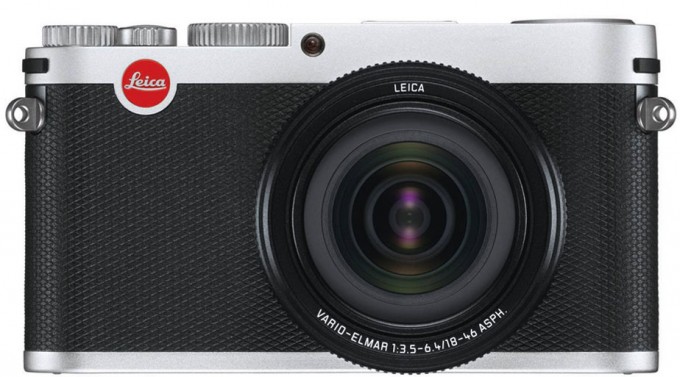 The Leica X Vario is now available in Silver, almost a year after the debut of the Black X Vario. Will the silver chrome color provide a boost to the slower sales of the X-Vario? Unlikely… but maybe Leica thinks it will. Until they make this camera with an IC (interchangeable lens) mount and a nice and large built-in EVF there are better options out there including the new Fuji X-T1, which many are quite happy with it seems..and it costs much less, even with the Kit zoom. About $100o less, and it can mount other lenses.
I have seen the X-Vario sell NEW on Amazon for hundreds off of the normal retail price, which is odd for a Leica item. But for those that love the X-Vario and have been waiting for it to arrive in Silver Chrome you can now pre-order it at your favorite Leica Dealer. Leica Store Miami has it on their front page right now 🙂
The X-Vario is a great camera and has super IQ for daytime shooting, but for many it is the lens that is the handicap as well as the size and balance and ergonomics. The lens is one of the best zooms I have shot with for normal daytime use, but when lights get low the camera loses the IQ as the lens does not have the speed to keep the ISO's low. There are many fans of this camera and many haters. It is one of those Leica's that has divided even the hardcore Leica fanatics.
I was once told by a respected friend to be hard on these companies that do not deliver what they should for our money. I have done so several times with Fuji, a few times with Sony and also with Leica and a few others. By pointing out these things it will hopefully help Leica to deliver an even better X-Vario down the road. With their shiny new huge factory, I think they can make an X-Vario that knocks all others to the ground.
Here is how:
Add a built-in grip where the palm lands, something integrated and nice looking to keep with the style of the camera. In other words, keep it M like. Will help ergonomics with the big lens.
Make the lens a constant f/2.8 aperture and improve the sensor for low light.
Speed up the AF  – and by quite a bit.
Add a built in EVF of high quality, one of better quality than the EVF-2. 
Weather proof it, make it in black and silver from the get go and keep the price around $2199. 
Give it the M 240 battery if possible.
Bingo.
You can order this Silver edition from Ken Hansen, PopFlash, Pro Shop and Leica Store Miami.
You can see my extensive Leica X- Vario real world use review HERE. It is indeed an IQ machine in good light.
Below is the official Leica press release:
Allendale, NJ (February 25, 2014) – Leica Camera presents a sleek, silver version of the Leica X Vario as an alternative finish to the understated black of the standard model.
In classic black or stylish silver, the Leica X Vario is a product that epitomizes the Leica's trademark quality and offers even greater versatility and creative freedom as well as brilliant image quality.
The Leica X-System is defined by its high-performance, APS-C format, CMOS image sensor with over 16.5 megapixels (effective 16.2 MP), remarkably large compared to other cameras in its class. The Leica X Vario is the first compact camera to combine this professional sensor with a high-performance zoom lens – the Leica Vario Elmar 18–46 mm f/3.5–6.4 ASPH. – and, as a result, delivers particularly brilliant exposures in all photographic situations.
For expansive interior shots, landscapes or portrait photography, the zoom range offered by the Leica X Vario allows entirely new horizons for creative photography. Its versatility is further emphasized by a full-HD video recording function, along with crystal-clear sound recording, that lets photographers capture those special moments in moving pictures with a resolution of 1920 × 1080 pixels at a frame rate of 30 full frames per second. A wide range of camera setting options and fast, precise autofocus further enhance the features offered by the Leica X Vario, a camera with a performance profile that offers even the most demanding photographers maximum creative freedom for spontaneous shots as well as for carefully arranged compositions.
Leica also offers an extensive portfolio of accessories for the X Vario that can be added to the camera to make it easily adaptable for every photographic situation. For example, the Leica EVF 2 Viso-Flex electronic accessory viewfinder with 1.4 megapixels and 90° swivel function is extremely helpful when shooting from unusual angles. The accessories also include a handgrip and finger loops in three different sizes that perfectly balance the weight of the camera in the photographer's hands. An optional lens hood diminishes reflections, and the Leica SF 24 D flash unit offers greater freedom for subject lighting. The portfolio of accessories is further complemented by a comprehensive range of premium-quality bags, cases and straps.
The silver X Vario and the entire range of optional accessories are now available at select Leica Stores, boutiques, and authorized dealers across the U.S.