The CosySpeed Camslinger Camera Holster Review
The new
CosySpeed Camslinger
series of camera bags are here and they are quite unique and different from your ordinary camera bag that slings over your shoulder or chest. The Camslinger series is designed for use on your HIP, just like in the good old wild west days when cowboys wore a six-shooter on the hip. Instead of a gun, the Camslinger bags allow you to store your mirror less camera inside, sort of like a holster, where it is ready to rock and roll at any given moment.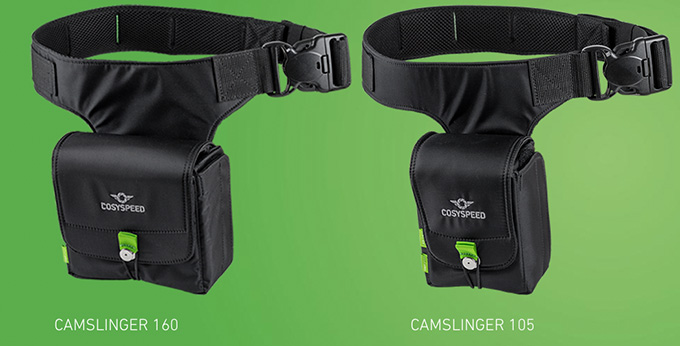 There are some very cool things about these new bags and I am always a fan of "different" and even though there were a couple of small irritations, I found them to be a very enjoyable product. Basically, these bags are are pretty nice and affordable solutions to carrying around a small mirror less system without the weight on your upper body.
The Camslinger comes in two sizes. The smaller 105 and the larger 160. I was able to fit a Leica M and one lens inside of the larger 160 bag. The smaller 105 is meant for smaller cameras and lenses, much like an Olympus E-M1 or E-P5. Think "mirrorless" as this is what the bags were designed for. Small system cameras and a lens or two. For this it works very well. I took out the 160 for a couple of days and it held an E-M10 and 12-40 zoom. It held it perfectly even with the larger zoom and I had it at my hip and at the ready at any given moment.
While at a party a few asked me a question when they saw me: "since when do you wear fanny packs"?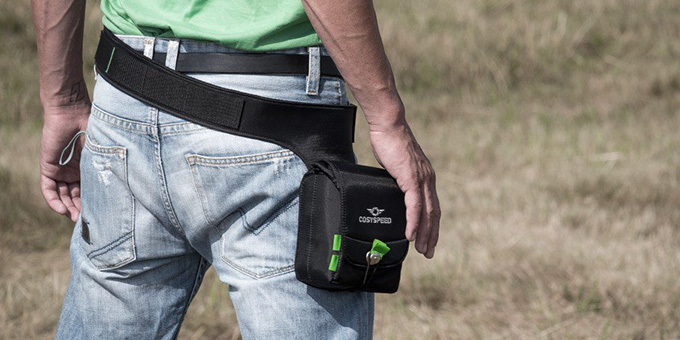 Yep. It does look like a fanny pack and I am not a fan of fanny packs. As useful as they are I am just not the fanny pack kind of guy. With that said, I personally did not feel like I was wearing a fanny pack because I knew what it was and I knew that my camera was there at all times without me even realizing it. The fact is that while wearing the camslinger it literally put no weight on my body. I felt like I was out without my camera but there it was the whole time, on my side. I also had a lens pouch attached holding an additional lens.
These bags are aimed at street shooters and owners of mirror less cameras. I would also aim this bag at wedding shooters as with the accessories you can add to the belt it makes for one hell of a wedding set up (if you do not use large DSLR's of course).
Would I use these on the street? Possibly… most likely. If I were going to bring one camera and two lenses, sure. If I were going to shoot somewhere that required walking around, for sure. It is so comfortable to use and wear as well as being 100% functional  that it was a pleasure to wear and walk around all day with.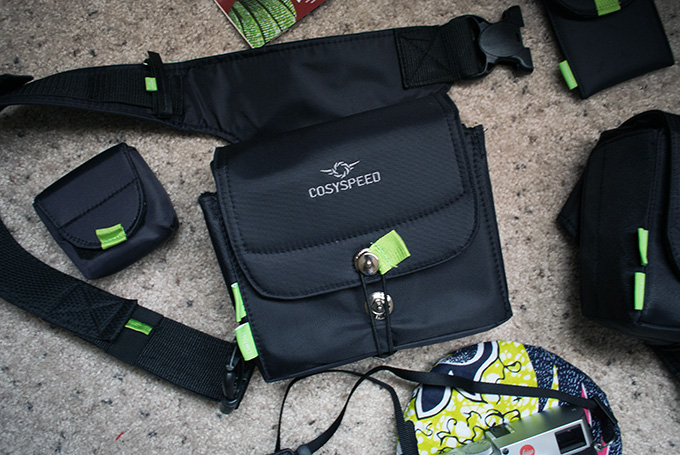 BUT, I do have a couple of niggles..
If you are out and about with this around you then every time you want to sit down (comfortably) you will need to remove it but to be fair, same goes with a traditional camera bag.  Also, sometimes the bag latch is a but tricky to unlatch and latch as it requires a pull out before unlatching (for safety reasons, which is good) but also, with practice it gets easier.
It's a great concept and the company seems very well planned out with the two sizes, accessories to hold lenses, flash, memory or what have you. It is a complete camera holster system for mirror less cameras.
CamPillow
They also sent me a very nice "cam pillow" which was pretty cool. It came with paperwork describing what it is and how it was made and a picture of the woman who made it along with her story. I really enjoyed that and thought it was a nice touch. I probably will not use it much, if at all, but again, nice touch.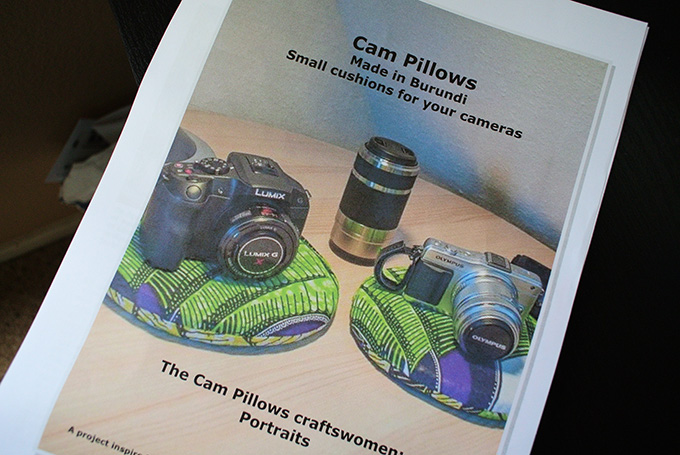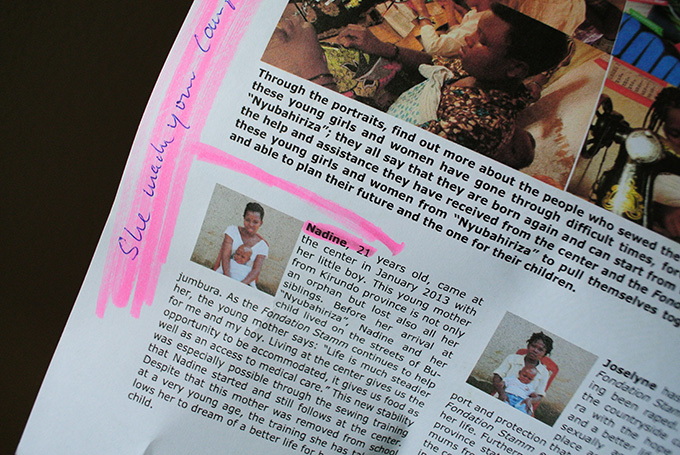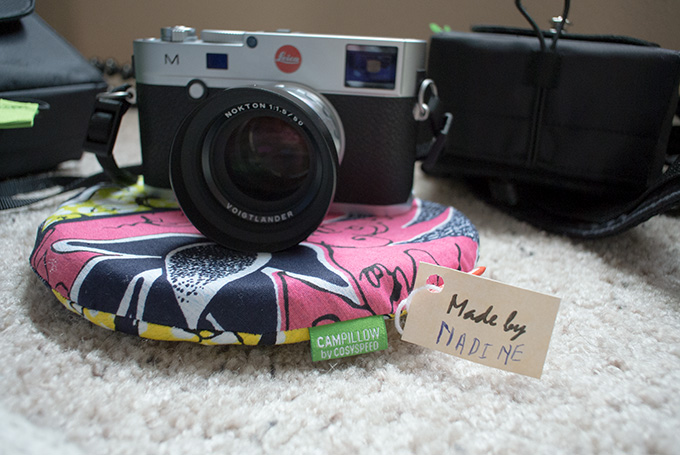 The Camslinger bags could be just what some of you have been waiting for. They are well made, adjustable, easy to wear and use (once you get the hang of the belt) and are a quality product that will not cost you an arm and a leg.
To read much more about them and order them visit CosySpeed HERE.  The USA order page is HERE.