Bags, Bags and a Strap! New from ONA Bags
ONA bags, the company that brings us the very cool ONA Bowery and brought Leica users the Limited Edition "Berlin" that sold out within a day now brings us a few new bags to choose from in our constant quest for the perfect travel and protection companion. These were announced this week and while I have not seen them up close and in person, I have received the press release so take a look at the new offerings from ONA and to read all about them click on over to ONABAGS.COM to see pricing, colors, and all of the other good stuff they have available. ONA is a top quality manufacturer of camera bags and they make some of my all time favorites. Below are a couple of new bags, even one that may fancy the ladies 😉
The Astoria:
Astoria Sell Sheet
The Astoria camera and laptop messenger bag is designed to accommodate a 13″ laptop, 1-2 full-frame DSLR cameras, 3-5 lenses and small personal items. Handcrafted with water-resistant waxed canvas and detailed with full-grain leather, the Astoria features four exterior pockets and a front zippered compartment for memory cards, batteries and everyday essentials. A discreet luggage sleeve on the back of the Astoria can be opened to slip through the handle of a rolling suitcase or closed to act as a slim pocket for a magazine or tablet. The completely customizable interior is padded with closed-cell foam.
Click HERE To see more at ONABAGS
The Capri Tote
Astoria Sell Sheet
The Capri is a chic, understated camera tote bag designed to protect a camera,
up to three lenses and small personal items. Handcrafted with dark tan waxed canvas and trimmed with luxe leather, the Capri has a personal items compartment that can fit an iPad or 11-inch MacBook Air, two interior pockets for personal items, and a zipped back pocket. The soft leather handles allow you to wear the bag comfortably over your shoulder and a zip closure keeps items safe and secure.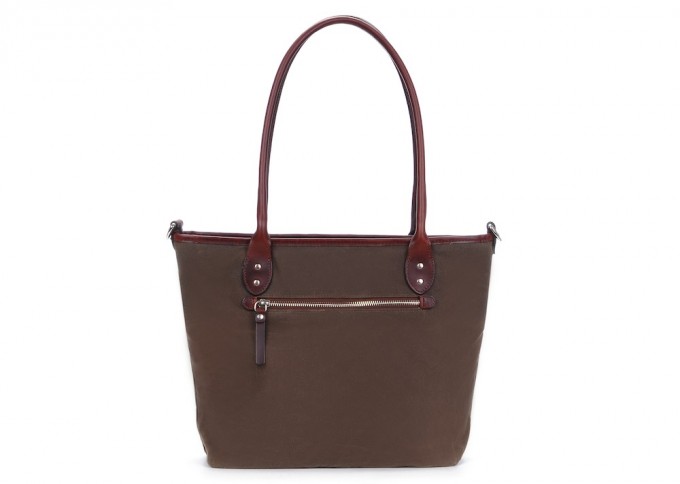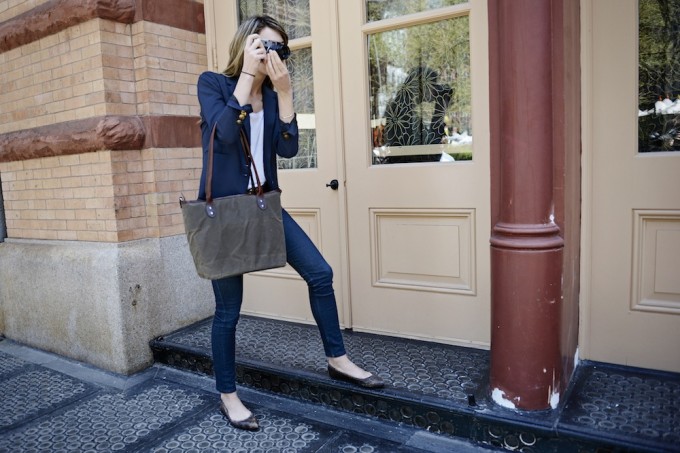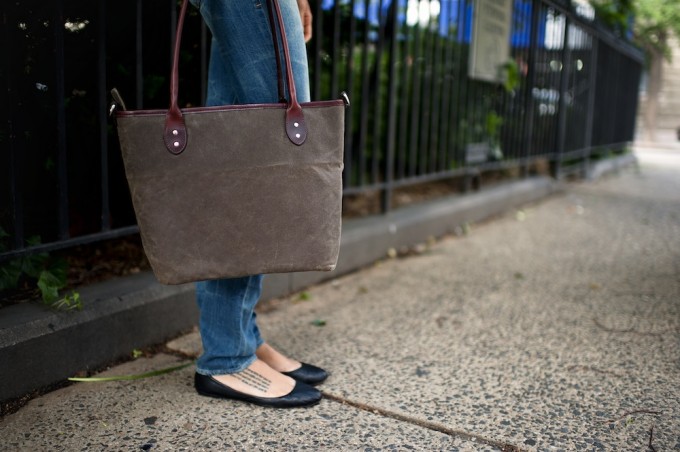 The Leather Presidio Strap
Presidio Sell Sheet_Media PD
The Presidio camera strap is handcrafted with an Italian-tanned leather neckline that is
padded with soft neoprene. Two sets of chrome buckles allow for adjusting the length, while custom rivets provide an extra style point. The Presidio camera strap is most comfortably worn crossbody and is designed for use with camera kits weighing up to 6 pounds.
Drop Length: Adjustable from 19.5" to 23.5"
Total Length: 63"