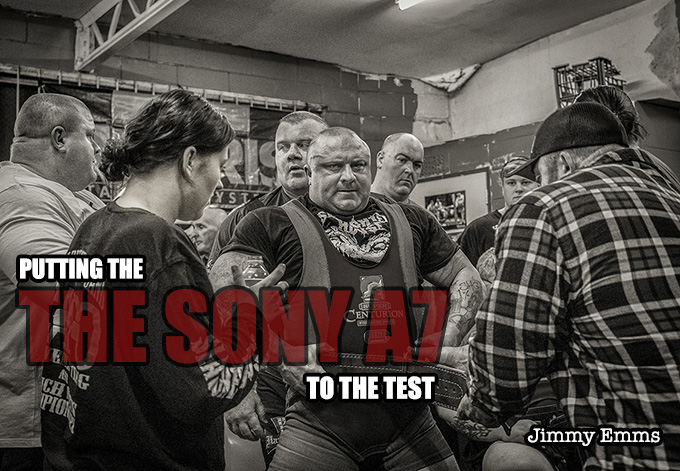 Putting the Sony A7 to the test.

By Jimmy Emms
This is a very quick user review based on a month of shooting with the Sony A7 in a variety of situations. I got my Sony a7 coupled with Zeiss 35mm last month. I have shot with Sony gear ever since purchasing my first dslr, a Sony a100 a number of years ago now. I immediately put it to the test shooting a powerlifting competition at the Slaughterhouse Gym, in Tasmania, Australia. This is not a place for the fainthearted, but getting up close and personal with these guys can result in some great moments.
I've been shooting in the Slaughterhouse for a while now and have in the past relied on my trusty a850 or the a99.  With a big competition scheduled for the day after my a7 arrived I thought why not put this thing through its paces. The moment someone enters the venue they are greeted with a sign that says 'Welcome To The Motherfucken Slaughterhouse'. This warm welcome was almost immediately followed with a chorus of questions about the little camera I'm using. The guys are used to seeing me with a an a99, a large zoom lens and Metz 76ct as my normal shooting gear and were not sure if this little machine would do the job required. Trust me I'm not going to risk letting these guys down and I have my a99 at the ready if need be.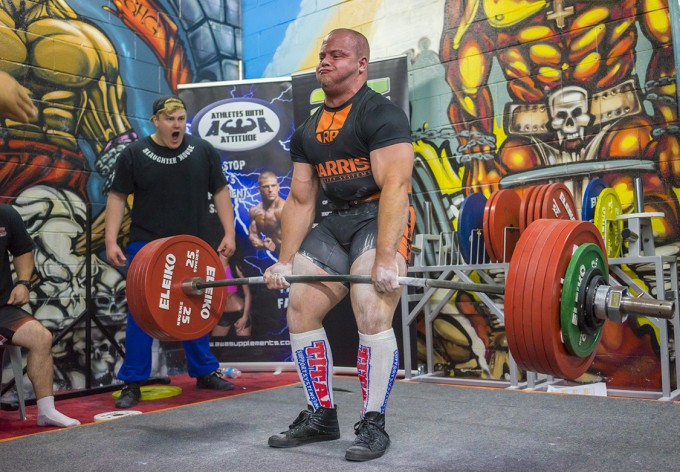 It's easy to form an opinion of a camera based on its reviews from the big photography sites. Sometimes it seems that they put the microscope on so heavily that they are reviewing elements of the camera that in the real world we are unable to see. "The atoms in the Sony don't quite equate to a quality we would see of the atoms in the Canon", said some reviewer somewhere at some time. Fact is it's usually total rubbish unless they're talking about something with real impact on the shooting experience such as autofocus. Mirrorless system autofocus has been the whipping boy of dslr users since it's first implementation. And rightly so, if you wanted to replace your dslr with a Sony, Fuji, Panasonic or Olympus and go out and shoot Usain Bolt for Sports Illustrated Magazine. They are two different tools, just as a builder has a big wrench and a little wrench for different jobs, we have the same. Many photographers will only ever need to undo the little nut. That said our little wrenches are being designed in such a way that we can now start to undo the bigger nuts and this could end up being a real game-changer when they nail it.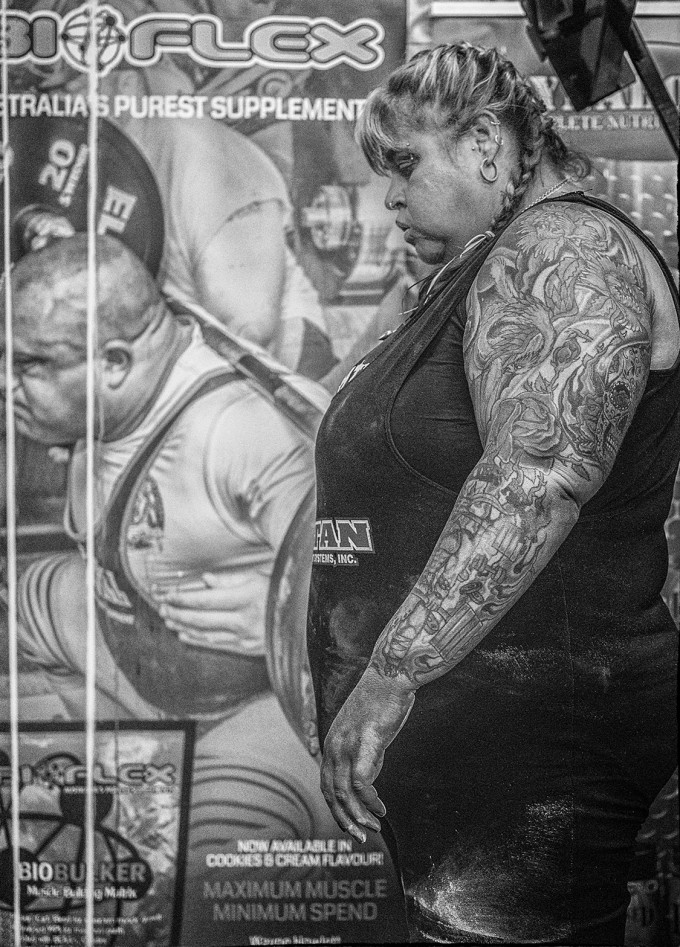 I was concerned about the a7's autofocus when I entered the Slaughterhouse Gym; I'd heard so much negative press about it. The light was low and I was shooting mostly iso 3200 but I found it to be snappy and accurate with very little hunting. The camera did miss a few shots and although it was not as quick as the a99 or as consistent as the a850 it was good enough. I have two boys and shoot them a lot. Being high-energy fast-moving subjects with no desire to pose, this can be a real test for a camera. With selective spot focus and continuous af the camera locks on quickly and doesn't rest until they do, which is never. The next generation of these cameras should have an autofocus system similar or the same as the a6000, which will make something pretty good, even better.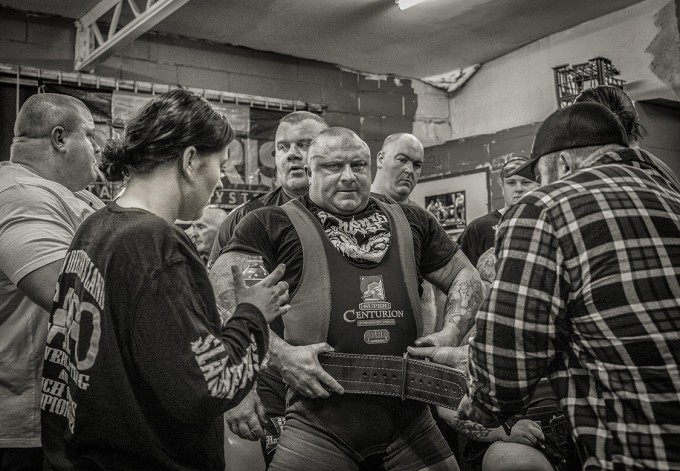 I only shoot raw files so I can't comment on jpegs but the image quality is really, really good and the higher iso results are better than my a99. I'm not sure if the a7 and a99 have the same sensor, but they are both the same resolution and size and it seems to me that Sony have either produced a new improved sensor or improved the existing one, or the translucent mirror in the a99 makes a difference. I love to shoot landscape and although the 35mm is not a focal length I would normally use for this type of subject, I have found it a good challenge and the quality of the full-frame sensor just shines in these situations. Sony/Zeiss please bring out a 24mm prime soon.
I read on the dpreview review of the Fuji xt1, that in comparison the a7 ergonomics were nowhere near as good. Despite sensor size differences I believe these two are natural competitors and having handled both cameras I'm not sure I agree with the assessment of the review. The ergonomics of the a7 were as I would expect of a small but higher-end mirrorless camera, with a solid, well-built feel and a grip that feels great for a small camera. I won't be checking the millimetres but they both feel around the same size and build quality, certainly the xt1 looks and feels an amazing and beautiful camera, but the a7 with the zeiss 35mm more than holds it's own.
Another complaint I hear is startup time. Initially my thoughts were 'seriously, it takes 2 seconds to startup instead of 1'. Annoyingly I have had the evf freeze up on me a couple of times now and I have to turn it off and back on, which is when the startup time seems to drag as I am mid-shooting. This can be painful but the evf freezing up is probably more of an issue. Speaking of the evf, it's really a joy to use. As I said it has frozen a couple of times but only a couple, it's not a regular occurrence and I am shooting all day sometimes. I know the purists hate them but they will be dragged kicking and screaming into the future, while viewing all the shooting information they need, because I can't see too many cameras being produced with an ovf in ten years time.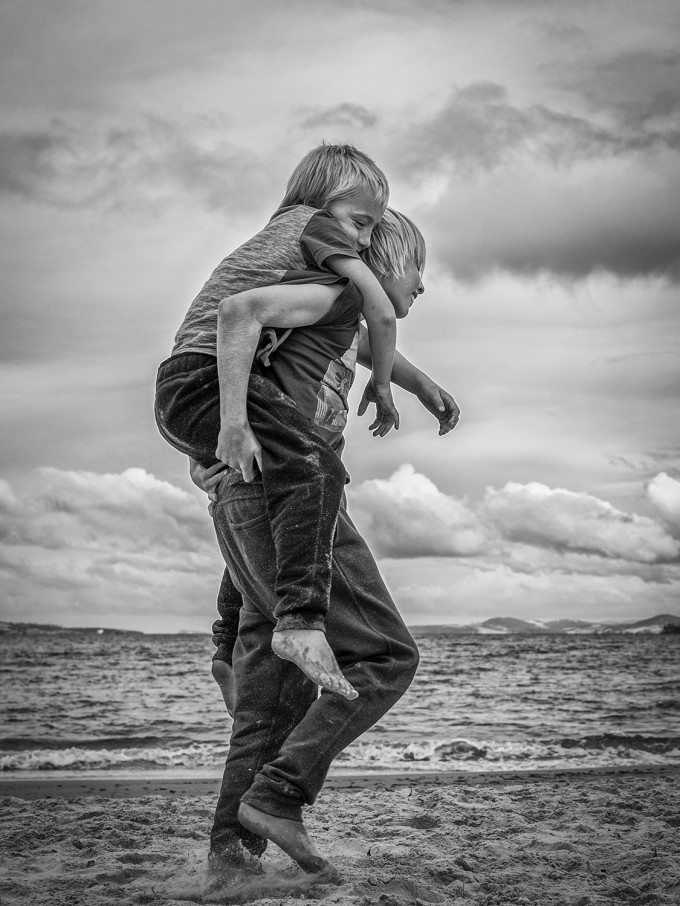 The complaints about a lack of native lenses in the system seem a bit disingenuous, as it is such a young system. I cannot wait for the new 16-35 to become available. The thought of being able to go into the wilderness with a small tripod and a 16-35 as the only lens would be a tantalizing prospect for many bushwalkers with limited room for heavy camera equipment. There is now a native focal length range spanning 16-200mm and if Sony adds a couple of truly fast primes, some more affordable fe lenses and maybe a longer telephoto in the next 12 months it will round out the available lens selections at this early stage.
Battery life is one issue that I do have. I don't own a charger yet, so in-camera battery charging is the annoying way I have to do it. Why can't Sony throw a charger in to the package when we are spending well over a couple of grand for the lens-camera combination, especially considering the battery life is at best average.
As a Sony Alpha user I am used to their user interface and am happy with the way it works. The fact they are implementing it in their mirrorless system is a testament to the many complaints they received regarding the very confusing NEX version.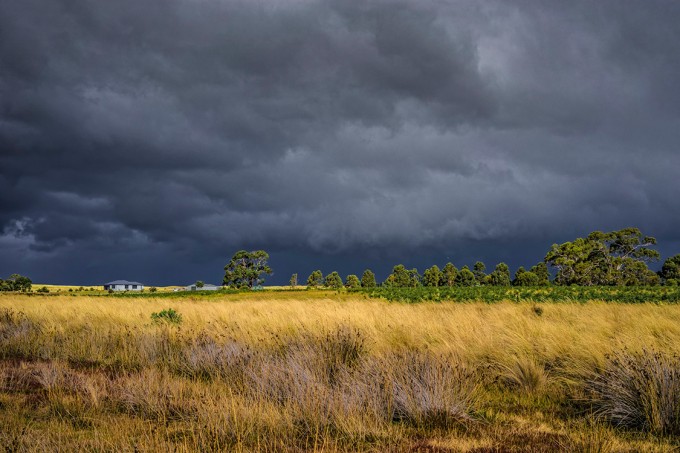 In the next incarnations of these cameras I would simply like to see an improvement in the autofocus, a faster frame-rate and improved battery life with a battery charger included in the package. All the bells and whistles will come with it I'm sure, but frankly I don't care about those, I shoot a lot and just want an easy to use device that is lightweight and capable of producing high-quality images if the photographer is doing the right stuff.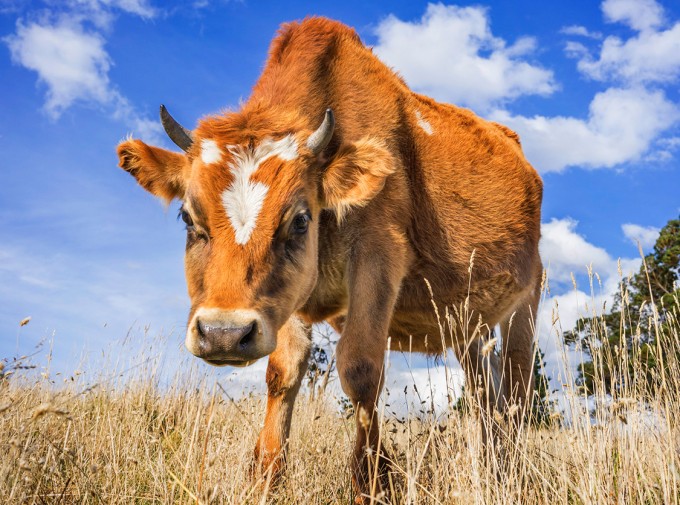 I have used this camera in a variety of different shooting situations and overall find it to be a fantastic backup for my system. It's not perfect, no camera is, but it allows me to shoot all sorts of stuff from big, ugly powerlifters, to my kids and the very beautiful Tasmanian landscapes that dominate where I live. I have really enjoyed the shooting experience and feel that the full-frame makes it more versatile as I like to print and hopefully sell some of the shots I take.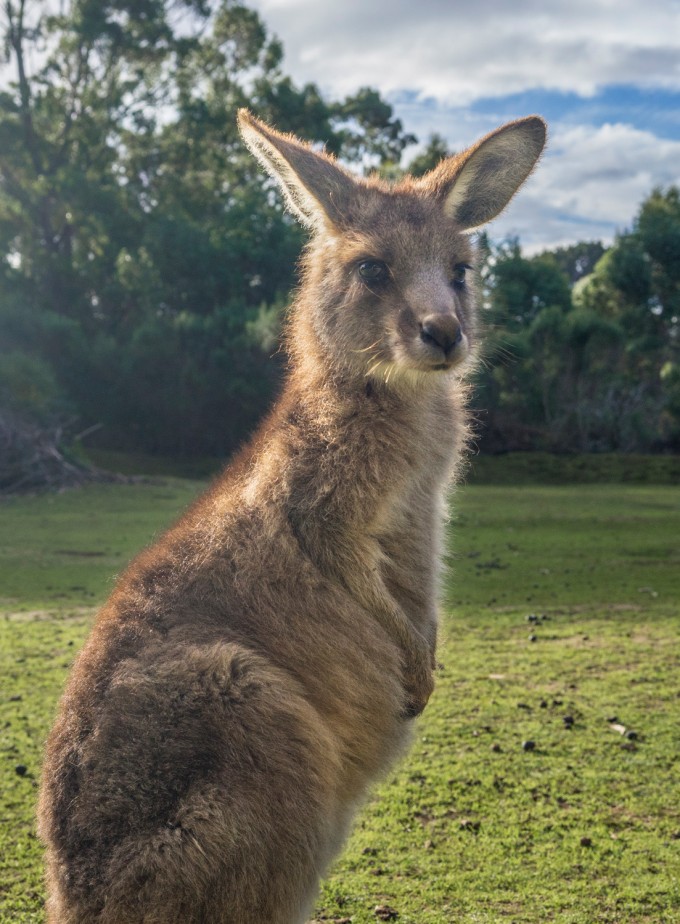 To view more images go to www.facebook.com/jimmyemmsphotography