The new Hasselblad CFV-50c CMOS Digital Back.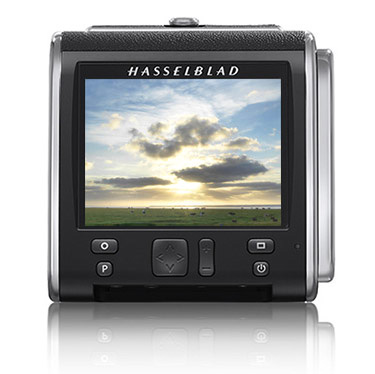 The new CFV-50c from Hasselblad. A 50 MP CMOS digital back with ISO up to 6400 for the iconic V system. Hasselblad is promising amazing IQ and colors in any light, which is unheard of when it comes to Medium Format as they have always been very limited in this area. While not cheap, the new CFV-50c is not nearly as expensive as I expected it to be, coming in at $14,900 US. Now yes, that is insanely expensive but I expected Hasselblad to come in with this at $25,000. With their Stellar and Lunar Sony bodies coming in at such insane prices, the thought of a full on Hasselblad NEW CMOS 50MP digital back for such an Iconic camera line had me thinking $25-$35k. So $15k, that is about the cost of a Leica M and a 1-2 lenses. 😉 Add in a used V series camera setup with lens and you will have a classic, iconic and gorgeous modern day masterpiece. Old with the new. Modern meets classic. I love it. So who makes this sensor? Well, the one company who keeps pushing the limits..SONY. There are even rumors that Sony will be releasing a Medium Format fixed lens MIRRORLESS camera soon. 😉 
You know, there was a time when Hasselblad stood for many things including quality, precision, build, design, soul, magic and originality. Their classic V series of medium format film cameras have always been the gold standard for MF shooting. I have lusted over a 501CM camera for many years, and have only shot with one for one day of my life. It was a very nice experience. The negatives that came back from that camera were gorgeous as there really is nothing quite like a medium format negative. Rich, full of texture, full of soul and life. Using the camera was an exercise in slow, steady and using my brain. Looking through the finder was a very cool experience that felt natural to me.
Sadly, over the years the Hasselblad system started to fade as digital came into play and soon, many of these classic systems started to appear on e-bay for peanuts. Many dropped the system as they no longer used film. Some tried out the digital back that was released a while back, the CFV 50 (minus the C) with good results, but it was limited to ISO 800 and CCD.
This week, Hasselblad has launched the new CMOS digital back for the V system…
Lately it seems Hasselblad has been focusing their energy and time on silliness such as the Lunar and Stellar cameras, which are rebranded high prices Sony bodies that are now out of date. Many have lost faith in the once mighty Hasselblad, writing  them off as a company who would soon be history, or become a spoof of its once former self. Now it seems they are giving something back to all of those who own and use the classic V system. Well, not GIVING, but making it available…at a price.
YEP, this week Hasselblad has announced the CFV-50, which is a new digital medium format back that can be used on all classic V system cameras. Yes, that 501 you have in your closet? You can now add a state of the art digital back to it and use it once again, just as you did in the glory days of film. 🙂 OMG, I so want one. In fact, I would love to have the system just as shown below. This is a new CMOS sensor guys, so much more usable than the CCD sensors in previous digital backs.
The stock image of the new CFV-50 on a 501CM. What a combo!!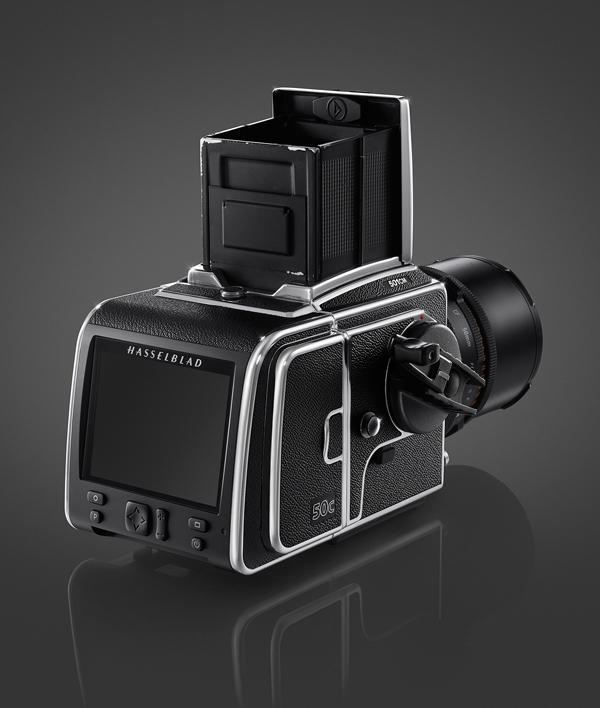 Unfortunately for me, I do not have a spare $20k or so lying around to create something like that but maybe..one day. For me, something like what you see above is sort of a "Holy Grail" setup. Modern Medium Format Digital connected to the most gorgeous and classic medium format FILM camera ever made. It is a thing of beauty and while not a camera for daily use, it would be one for SPECIAL use. I can not wait to see examples that come from this beauty. Hasselblad will NOT be recreating the camera body of course , so you must have a classic V model to use the back. I think this may just drive up prices on the used market for them. You can see a list of compatible models HERE.
From Hasselblad CEO Ian Rawcliffeon the new CFV-50 Back:
"We have experienced a substantial resurgence of interest in our iconic V cameras – users love the traditional ergonomics and the unique appearance. Our research has shown that although we no longer manufacture V models, there is a big demand from our dedicated V System users who want to be able to continue to use their classic cameras but also desire access to our latest technology."
Research:
See more at the Hasselblad site HERE.  Compatibility page is HERE and Planet V page is HERE. 
–
Tech Specs:
Sensor type: CMOS
Sensor size: 50 Mpixels (8272 x 6200 pixels)
Sensor dimensions: 43.8 x 32.9 mm
Image size: RAW 3FR capture 65 MB on average. Tiff 8 bit 154 MB
Capture rate: 1.5 capture/sec. 35 captures/ minute (based on a SanDisk Extreme UDMA7 120 MB/s)
Single shot
16 bit colour
ISO 100, 200, 400, 800, 1600, 3200 & 6400
Longest shutter speed: 12 minutes
Image storage: CF card type II (write speed >20 MB/sec) or tethered to Mac or PC
Color management: Hasselblad Natural Colour Solution – One generic profile
Storage capacity: On average 60 images on a 4GB CF card
Battery type: Sony™ InfoLithium L NP-F series
Colour display: 3.0 inch TFT type, 24 bit colour
Histogram feedback: Yes
IR filter: Mounted on sensor
Feedback: IAA – Instant Approval Architecture: provides acoustic and visual feedback
File format: Lossless compressed Hasselblad 3F RAW
Software: Phocus for Mac and PC (included)
3FR files are also supported directly in Apple and Adobe environments
Macintosh: OSX version 10.5 or later. PC: Windows XP, Vista, Windows 7 (32 and 64 bit), Windows 8
Camera support: Hasselblad V System cameras manufactured since 1957. 2000 series cameras and 201F with C lenses only. 202FA / 203FE and 205FCC camera models need a minor camera modification to use F/FE lenses. All other cameras with Hasselblad V interface.
Host connection type: FireWire 800 (IEEE1394b)
Battery capacity: Sony™ InfoLithium L, up to 8 hours of shooting capacity
Operating temperature: 0 – 45 °C / 32 – 113 °F
Dimensions: 90 x 92 x 57 mm [W x H x D]
Weight: 530 g (Excluding battery and CF card)
Package contents: Hasselblad CFV digital back with protective cover, adapter cables, rechargeable battery with charger, EL camera battery adapter, FireWire cable and 8 GB CF card. Focusing Screen (Split image / Micro Prism) with dual format markings.