A special Hasselblad 503CW on E-Bay..beautiful!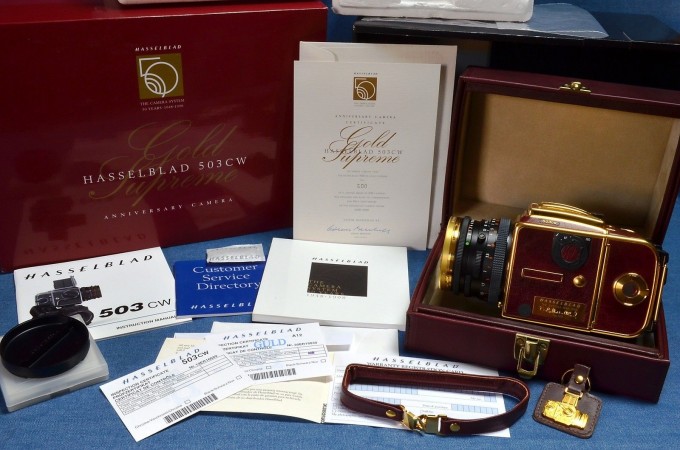 Hey! Hope everyone is having a GREAT Saturday! I am going to head out today and shoot some but had to share this e-bay listing with you guys…it's gorgeous.
Back when Hasselblad really MADE beautiful and meaningful cameras they also would release special editions, much like Leica. I remember seeing one special edition, limited to 500 pieces worldwide many years ago and I lusted after that camera in a big time way. Just no way I could have afforded it then, and at the prices this piece commands today, it's the same story.
Since I can not own it, maybe there is someone out there who also lusts after this model, and if so, there is an amazing one on e-bay right now. It is the Hasselblad 503CW limited edition Gold Supreme with 80 2.8 and all accessories, new in box, never used and get this..#500 of 500. This #500 was never sold, but given away back in the day and it was never used. So now it sits in its box waiting for a new owner.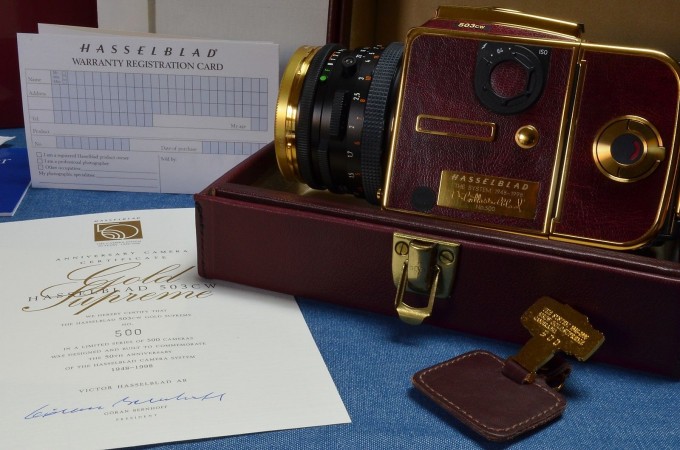 Sure it is flashy, sure it will even be a bit gaudy to some, but to others…they will see the beauty in it. The 503Cw is a GORGEOUS camera in its black or black/silver versions but this one is over the top. A true collectible that also begs to be used. If I bought it, I would use it on occasion for special portrait sessions. The Hasselblad 503CW is one of those rare cameras that has it all..beauty, build, feel and performance. Yes it is film, but remember..you can even add the new digital back to this guy as well 😉 Also know that you can buy a 503CW in its standard configuration for much less, around $2500-$3500 for a kit.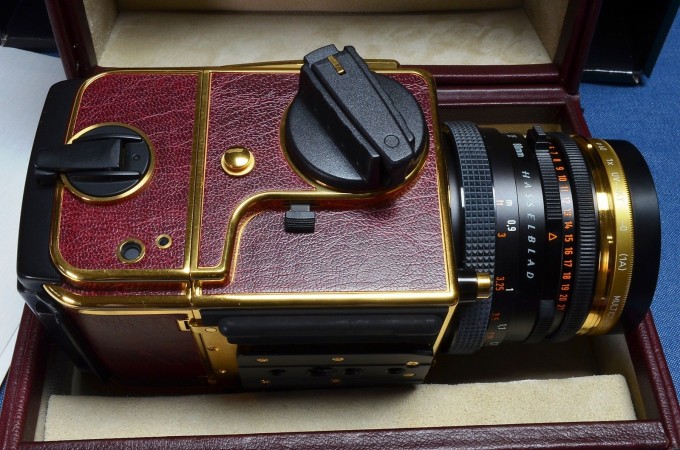 But this one is a special piece and I knew there would be a few out there who felt the same as me. You can see the listing HERE.  The seller has over 2100 100% feedback.