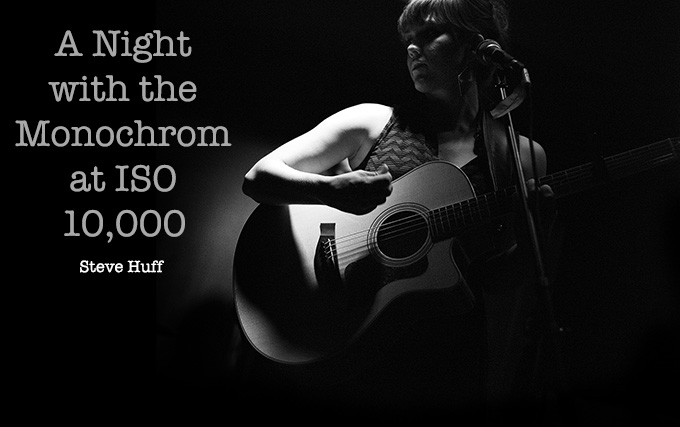 A night with the Monochrom at ISO 10,000
So yesterday you saw where I wrote about the new Leica M-P and the silver Monochrom. Last night Debby and I decided to take a drive down to a cool hangout here in Phoenix called "The Lost Leaf'. We have been there a few times now and it always offers a great atmosphere, a huge selection of beers and drinks and every single night, live music. The last time I was there I brought along the Sony A7s and tested it in the torturous low light conditions of the Lost Leaf, which at times borders on near darkness. The A7s did well, even when pushed to over 80,000 ISO and seeing that I was going that high in ISO with the A7s, I did not think the Monochrom would be able to handle it, especially with the 50 f/2 lens I had on the camera. But I gave it a shot. I cranked the Monochrom to ISO 10,000, which is the max ISO for this camera, and I snapped a few frames.
Before heading in I set the MM to ISO 6400 and snapped a shot of this mural on the wall across the street. Click on it to see  the tones, graduations and sharpness. It was shot at 50mm and f/2, wide open.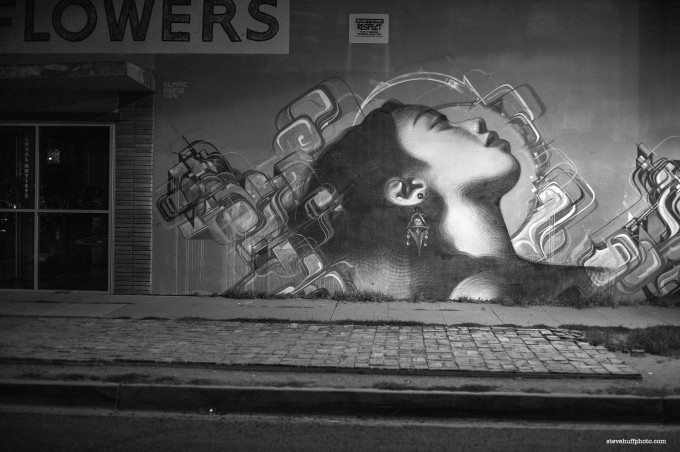 –
At ISO 10,000 the Monochrom puts out files that look like Tri-X 400 film.  All images below were shot at ISO 10,000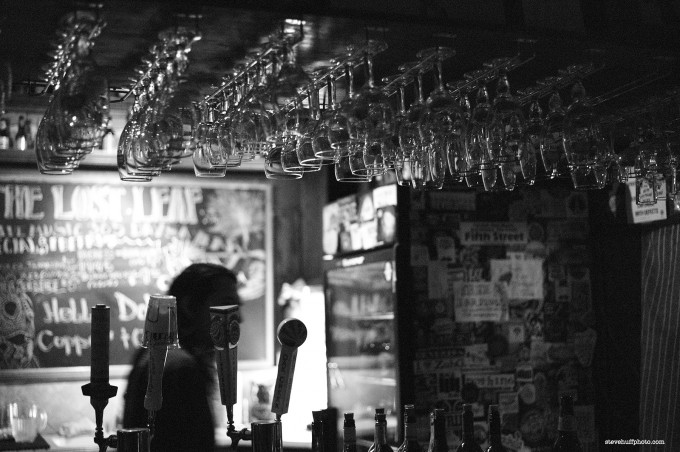 –
People hanging out on the patio waiting for the nights musical act, Copper & Congress.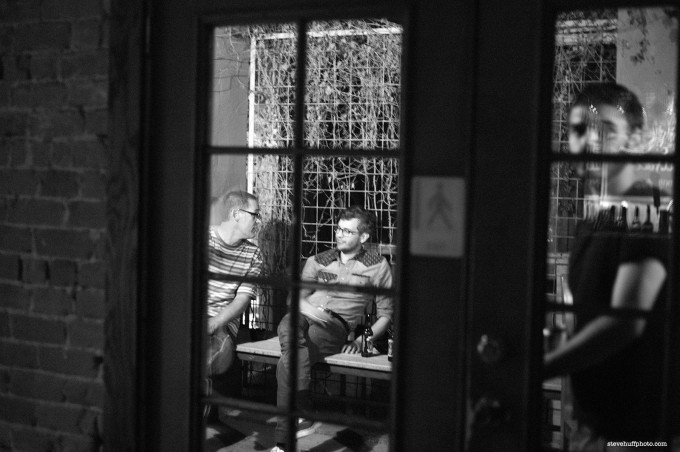 –
As the band started to play I took a test shot from my table to test the lighting and to see if ISO 10k and f/2 was enough. I managed to get 1/60th second.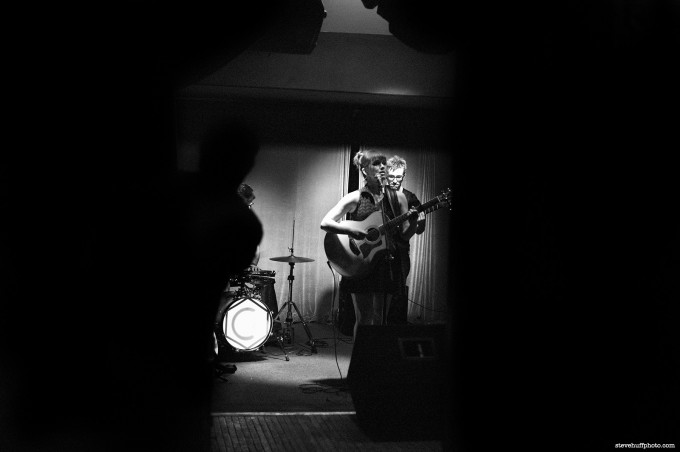 –
I feel the Monochrom puts out convincing B&W that does remind me of my M6 ad M7 film days..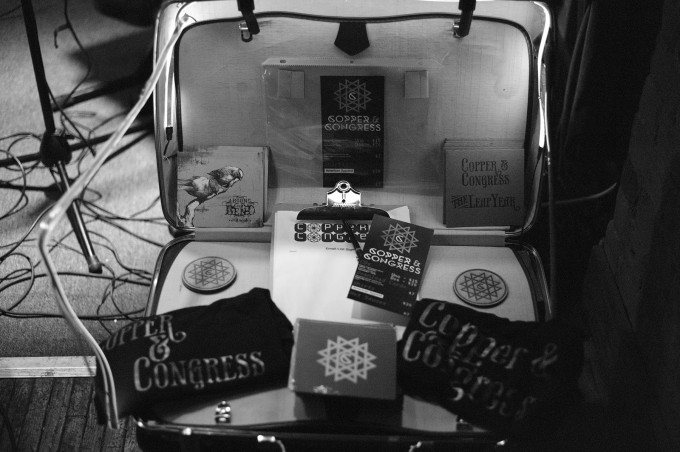 –
I moved in closer to get some shots of the band..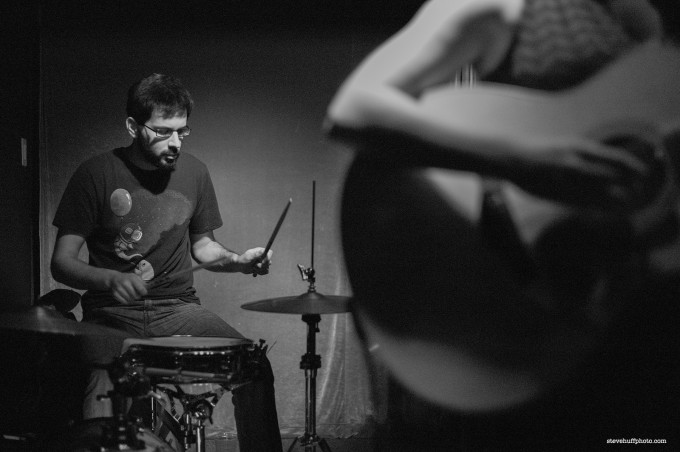 –
By far my fave shot of the night, and this one is a JPEG from camera. ISO 10,000, f/2 – click it for much better viewing experience.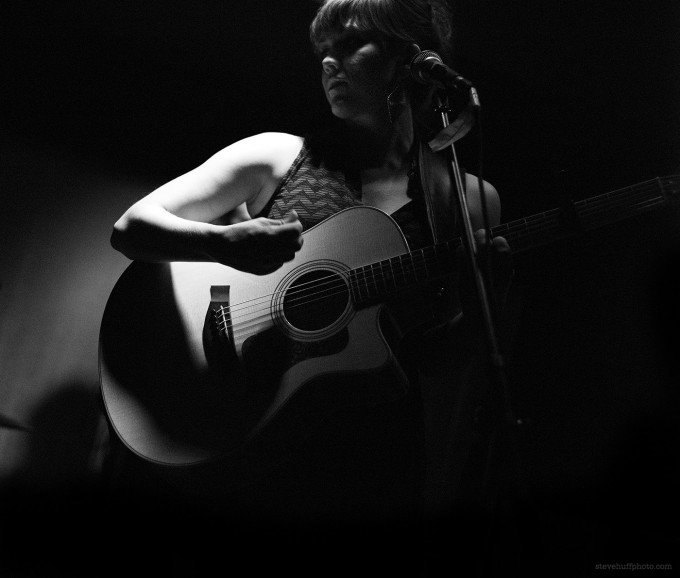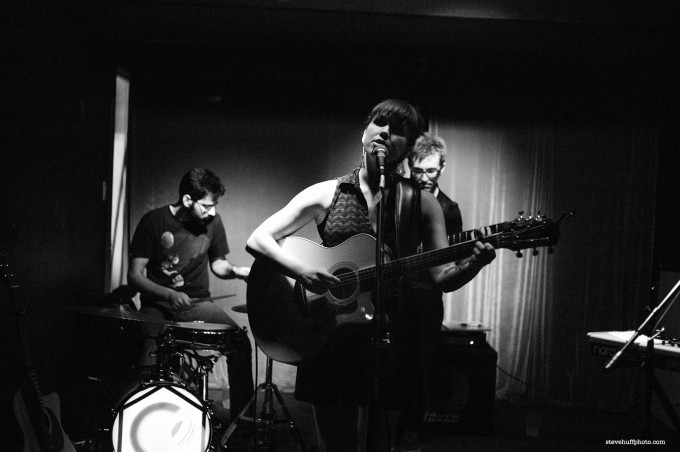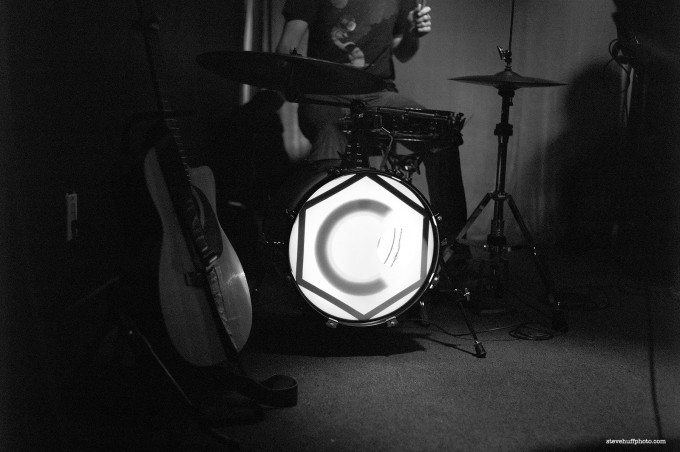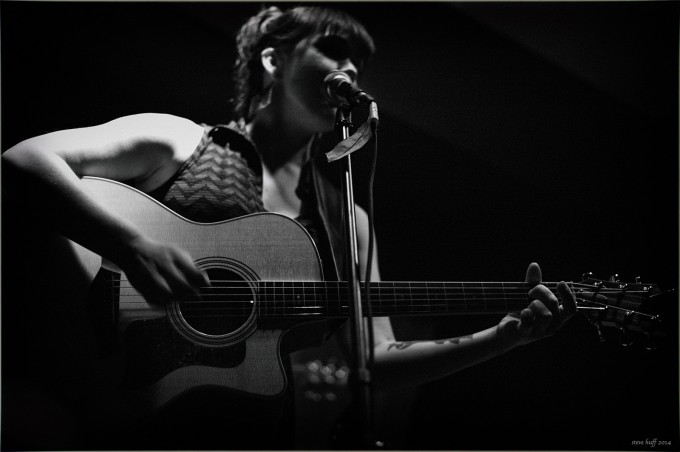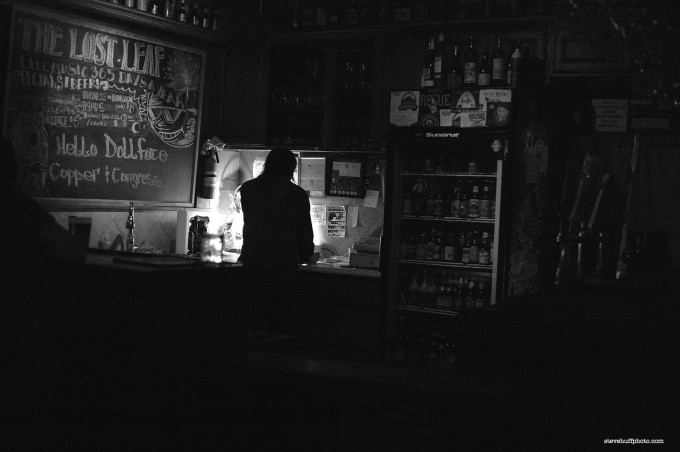 The Sony A7s was also with me…
I also brought the Sony A7s with me along with the 35 2.8 and 55 1.8 Zeiss. It focused so accurate and fast for me using auto focus, even in these dim conditions..it was amazing. With that said, I had to crank the ISO higher on the Sony as I was using an f/2.8 lens so I used ISO 16,000 and 32,000. Only problem was I had the camera (by accident) set to JPEG only, and was shooting in the gimmicky "high contrast B&W mode" which killed the tonality of the image. None of them looked good, but it was my mistake for using the HC B&W option. Here is one example below of what that setting will do when used at high ISO and low light:
The next two shots were taken with the Sony A7s at ISO 16,000 and 32,000 using the 55 1.8 and 35 2.8. Problem is I had the camera set to JPEG only and used the High Contrast B&W mode which destroyed the tones. Lesson learned.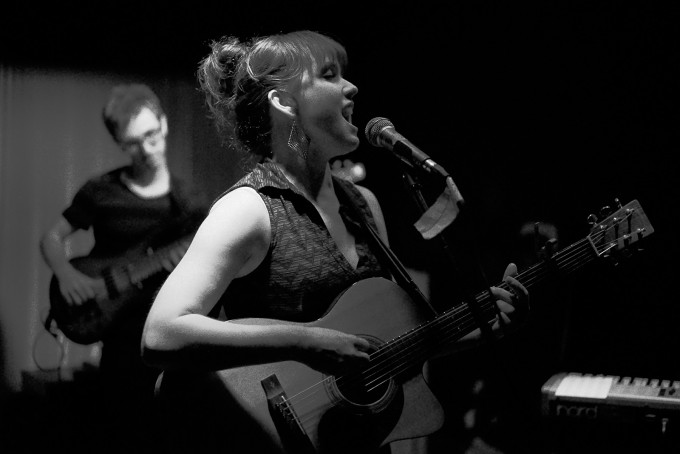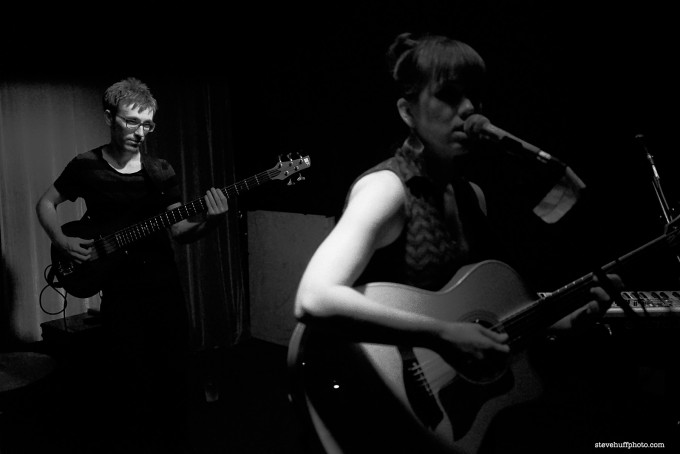 As you can see, using high contrast B&W on the A7s destroyed the details, the tones and the overall look of the image (IMO). From now on, no more gimmick modes for me! If it were set to standard B&W it would have looked great. I can also see the NR at work from the camera even though it was set to low. Still, the A7s performed like a beast. Fast AF, quick and easy shooting, no issues. If I had it set to RAW and JPEG I could have saved my photos so user error on that one.
At the end of the day though I soooo loved shooting the Monochrom last night. It has been a while since I shot anything like this with a Leica and with the insanely low light here (It's literally lit up by one red light bulb) I did not think the Leica would cut it, especially with a 50 f/2. While the Noct would have been amazing here, the little Zeiss 50 Planar f/2 did well. For me the Mono images have a teeny something about them that is beautiful and now I know that I can go up to ISO 10k in the dark without issue. It's all about the exposure and if you nail it then you will have minimal noise.
I will be back to the Lost Leaf soon I am sure because it is great fun to see and shoot these live acts in such a cool inmate environment.
You can check out the Lost Leaf here and if you are ever in Phoenix I highly recommend stopping in. You can check out Copper & Congress at their website HERE.