VIDEO: The Leica M-P and Silver Monochrom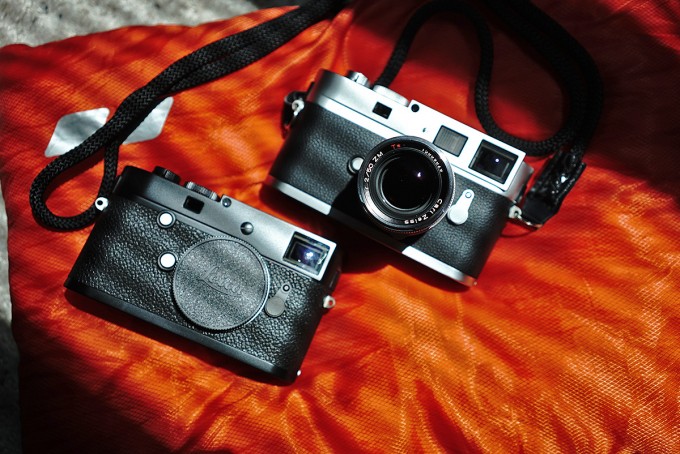 Ahhhhhhhh, the beauty of Leica. No matter what anyone will ever say, there is nothing like the beauty and feel of a Leica M camera, and I feel this way about the M3, M6, M7, M8, M9, M9-P, Monochrom and M 240/M-P. To me, they are just what I want in a digital camera and have all that I could ever need (except an affordable price and super low light which the A7s covers for me very well). Even after all of these years the Leica M is the ONLY digital rangefinder on the planet (not counting the no longer made Epson RD-1) that is available. So if you are an RF fan, this is it.
Nikon, Canon, Sony, Olympus..none have even attempted it although I was hoping Nikon would do so a few years ago. So as of today, mid 2014, Leica is the only game in town if you want a real life back to basics digital rangefinder camera and NO, Fuji do not have ANY RF cameras (some seem to think they do).
With that out-of-the-way, here we are a couple of months before PHOTOKINA where all kinds of goodies get released and announced. I am sure Leica will have something new, Sony will have something new and huge and Nikon and Canon will probably have the same old same old. Olympus will have something new, probably Panasonic as well. But just a couple of months early Leica not only announced but released the black paint M-P.
The M-P is basically an M240 with a larger buffer, sapphire LCD screen and all black paint without any markings on the front. This means NO "M" and no RED DOT! On the top you have the classic Leica logo which appears just as it did in the M-9P (which was crazy popular, sold out at launch for months). The M-P is not selling out at launch and that is mainly due to the fact that at the price of $8,000 it is too expensive in 2014 even for a Leica. With Sony rocking the A7 series that have an even better sensor at 1/3 the cost it makes it hard to justify a digital Leica today. With that being the case, why did i just purchase TWO of  them? EEEK!
The deep rich tones of the MM (with a Zeiss 50 Planar, one of my fave M lenses ever due to bang for the buck)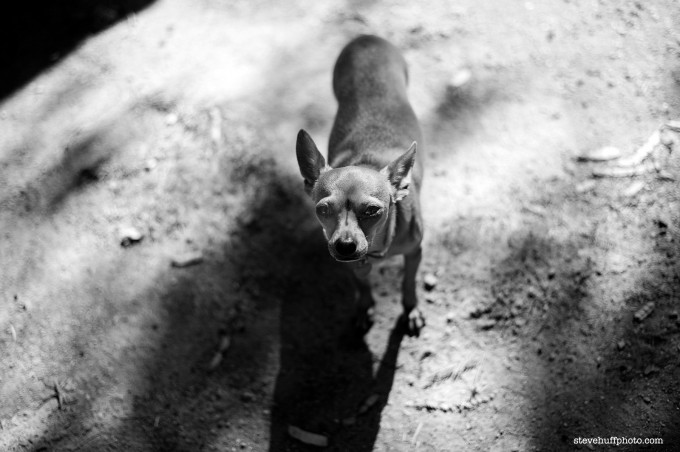 Well, part of it is passion. Part is foolishness. Part is from my heart and the rest is due to the fact that no matter how many times I drift away from Leica…I ALWAYS COME BACK. I have an emotional connection to the M and when I am out with it I enjoy it more than any other camera, even if other cameras can do more for me. The Leica M 240 is my favorite camera of all time, previous to this it was the M9. When the Sony A7s was released it was tied with my M 240 and I said "why would I keep this M when I love the Sony so much". So I sold my M 240 and banked the money.
Two months later, while I still am in love with the A7s and have no desire to get rid of it, the M has creeped back in to my head. Just days before the M-P was announced I was looking for a used deal on an M 240 yet again. So away I go and email Ken Hansen who said "I will have the M-P week, if you want one let me know". Too easy. Bam. Ordered. He also said "I have a few silver chrome Monochrom's in stock" – and that was it, BAM! I went crazy..I was foolish..but do I regret it? No, because I now have an M-P which is the most beautiful M 240 yet and the chrome MM is a sight to see and about as unique and pure as a digital camera can get. Both have their uses as does my Sony A7s.
In fact. I will use my A7s for low light, macro,  and some times when I need a hassle free AF camera. I will use the MM on those occasions when a pure B&W mode strikes me and the M 240 on all other occasions. The great thing is that the lenses can be used on all three cameras without issues.
Here I am almost 45 years old and still being stricken with GAS. Today though I will acknowledge that the prices required to get into a Leica M system are way too high, but for those who gain happiness and joy from it then it doesn't really matter as long as you can swing it. Life is short and I would rather LIVE IT than sit around on my couch all day watching TV, waiting for something good to happen to me. So that is what I do and how I live life.
So the new Leica M-P is available and shipping NOW! For those interested, you can order them at Ken Hansen, PopFlash, Pro Shop, B&H Photo, Amazon and Leica Store Miami. The Chrome MM is also available from all of those dealers.
Below is my video featuring both cameras. Enjoy!