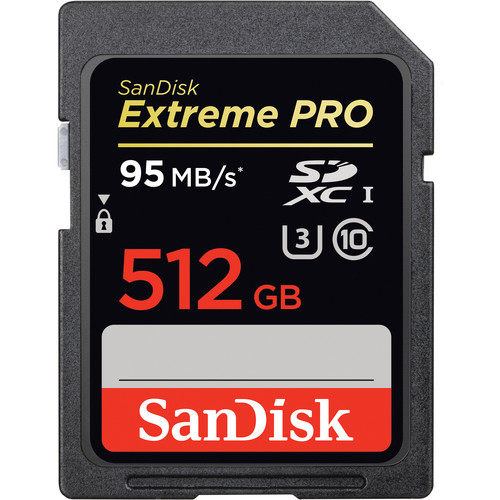 World's Largest. The Sandisk 512GB SD Card Arrives.
Sandisk has announced a new and insane SD card for power users Yep, a 512 GB SD card. Most of my SD cards are 16GB with a couple 32GB thrown in. Imagine a 512GB SD Card. Imagine if that single card became damaged! Me, I would never buy a 512 card for this reason alone. Sure you can hold thousands and thousands of photos but one thing goes wrong with the card (has happened to me 4 times in the last 5 years) you not only lose all of those images and video, you lose your card.
The new Sandisk 512GB SD card does not come cheap but anyone who wants the craziest SD card yet you can order one for the cool price of $729. Will ship October 15th 2014.
What do YOU think of a 512Gb SD Card? Awesome or Insanity?