My Fuji X100T Experience
by Vasu Jagannathan
Hi Steve,
Here is my User Report on the Fujifilm X100T digital camera.
My X100T is black. It is beautiful to behold and, as befits a Compact, it is easily carried in the hand. But, as I did not find the grip to be super comfortable while shooting, I will be attaching Fujifilm's MHG-X100 handgrip in the near future. Since that's my only real caveat one can guess that I really like this camera!
I took it out just one day after receiving it without making any prior practice shots. As I'm one of those who never had either one of the preceding X100 or X100S cameras in the series, it says a lot for the X100T that I was able to get comfortable with it within the space of a single photo shooting session. Just by way of background, the X100T is a 23 mm (or a 35 mm EFOV) fixed-lens camera with an APS-C sized XTrans II sensor packed inside a compact body.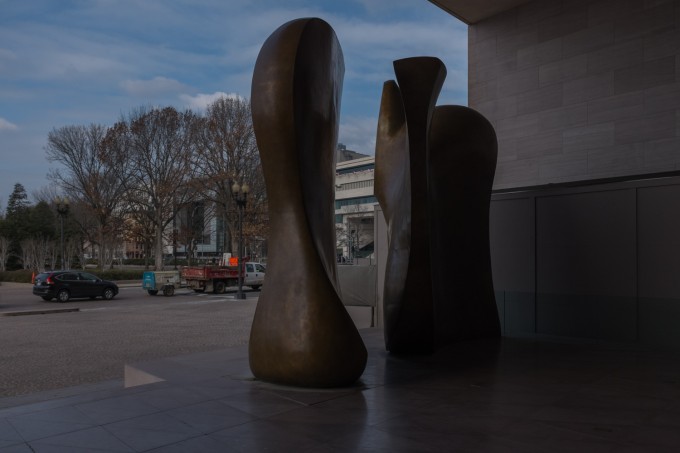 In taking the pictures shown here, I used Aperture Priority, changing the f values as needed. I also used the Auto ISO option with the range 200 to 6400. For Metering I chose the Spot option and Focus was Auto. In order to feel out the camera's performance, I shot some pictures wide open at f/2.0 (see Pictures 3 to 6), pushed the ISO to 1600 (see Picture 5), and fired off handheld at 1/40s (see Pictures 2, 4 and 5).
I also switched in the built-in Neutral Density Filter for Pictures 7 and 11. All pictures were shot in Raw Mode and converted to Jpeg in Adobe LR 5. One small point. When it comes to those Fujifilm cameras that use a XTrans digital sensor, I am really not sure whether Adobe LR is really the best thing to use for demosaicing the XTrans Raw files. I haven't yet explored using other software such as Iridient which may be more optimal for Xtrans. I believe that aspect should be taken into account when looking at the color rendering in these pictures.
By way of background information, the attached pictures were taken in Washington DC – some inside the National Gallery of Art where the use of Flash is prohibited – and some outside. I am not going to describe every picture word by word as that would be boring. Rather, I would like to point to certain aspects of some of the images that speak to the performance capabilities of the X100T camera.
Pictures 2 through 6 were taken inside the Gallery where the light is subdued mostly for the sake of preserving the paintings. More specifically, Picture 2 was a bit challenging for the X100T because it was shot in a dark tunnel between two wings of the Gallery with myriads of small decorative type of lights that went on and off.
Picture 2 – 1/40ths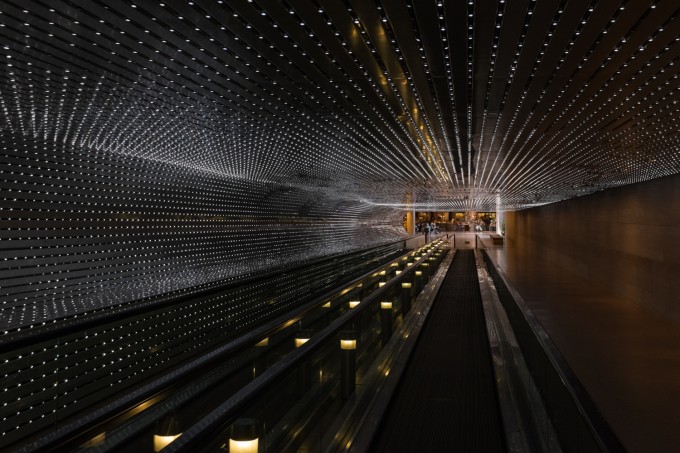 I must have gotten this one in the full-on cycle. The ISO was 1250. Even so, the camera took this in stride at a shutter speed of 1/40s.
Below – Pictures 3, 4 and 5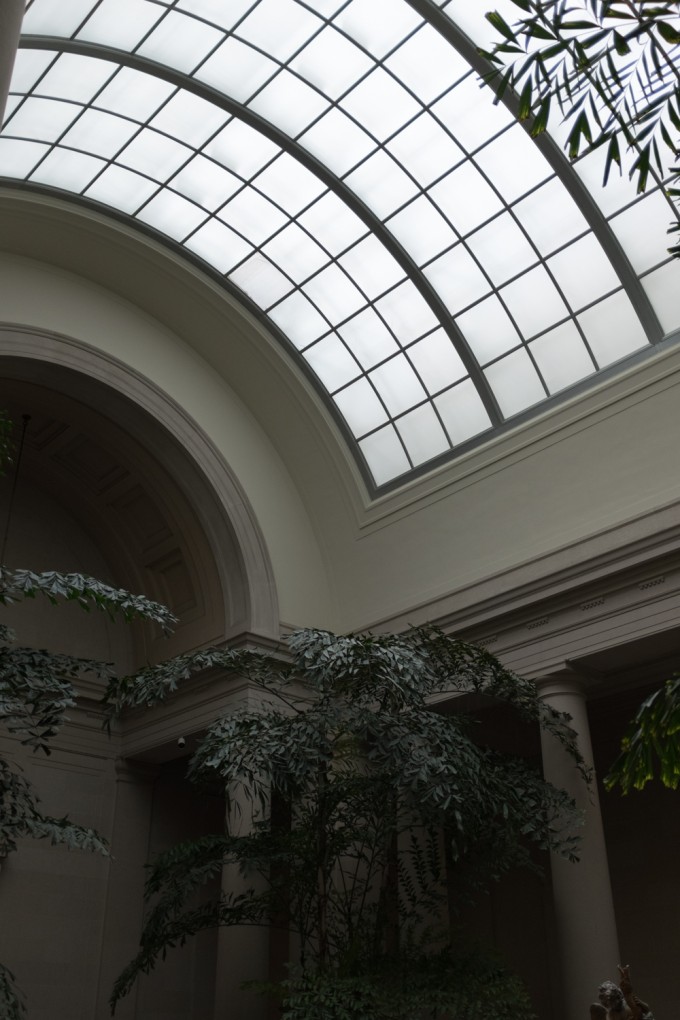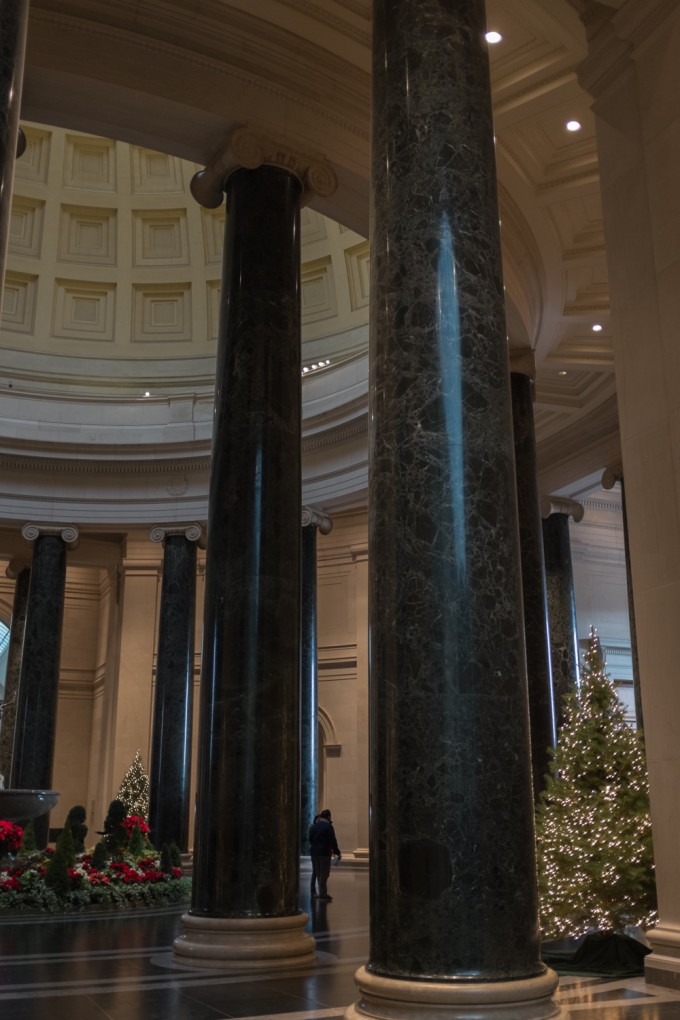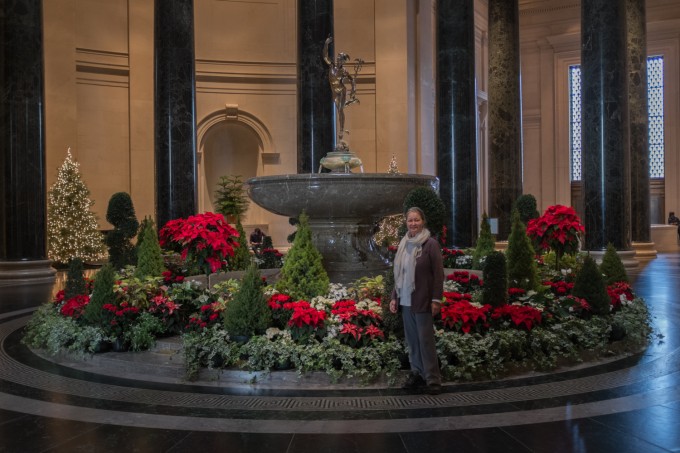 Picture 6 which shows the original Little Dancer sculpture by Degas currently on exhibit here.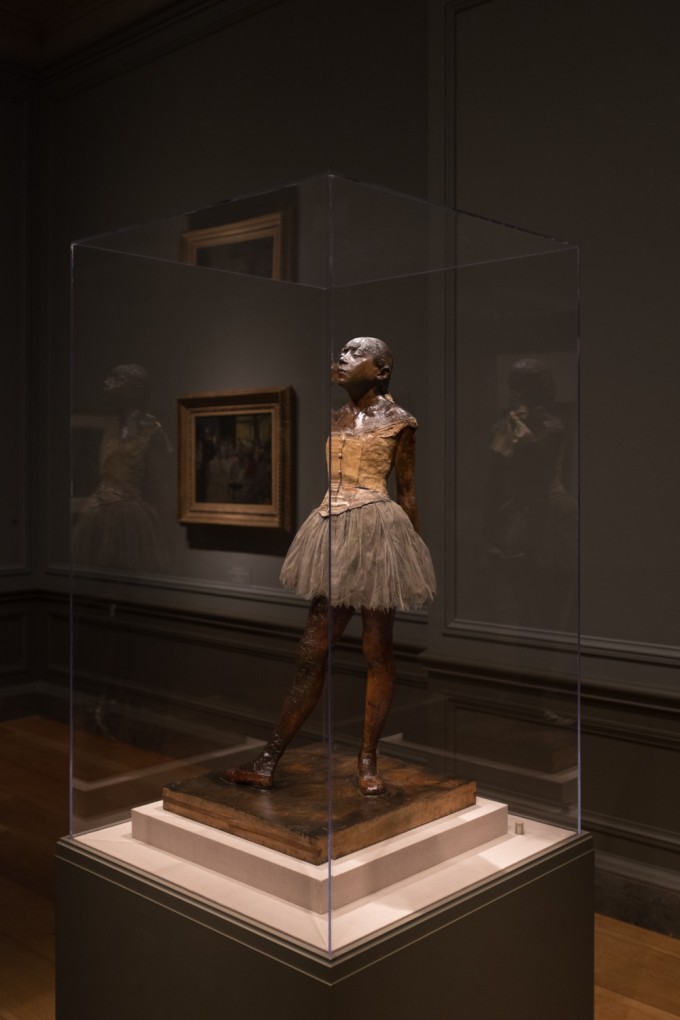 The lens was held wide open at f/2.0. Among other things, I think the X100T nicely captured the Dancer's reflections in the surrounding transparent box. All in all, the light and shadow aspects seemed to be well-handled by X100T in these indoor set of pictures.
Stepping outdoors, Picture 7 was taken in sunlight so bright that I decided to trigger the built-in Neutral Density Filter for this one.
Picture 7, ND filter engaged.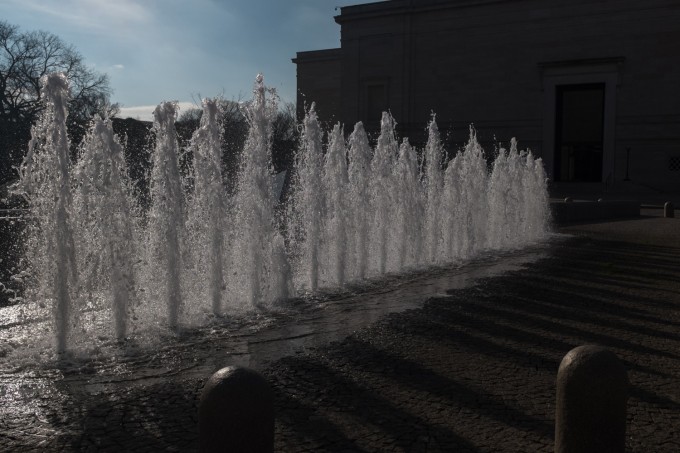 Additionally, I shot this one with a shutter speed of 1/2500s just so I could freeze the motion of the fountain's water jets. In this situation, the X100T set the Auto ISO to 850 and captured a good quality image. In all these pictures, the actual exposure values used in developing the Raw via Adobe LR 5 are of course very subjective, being my personal choices. Someone else may have developed the light and shadow differently but I believe that the intrinsic quality of the image produced by the X100T would still have been just as good.
Pictures 8, 9, and 10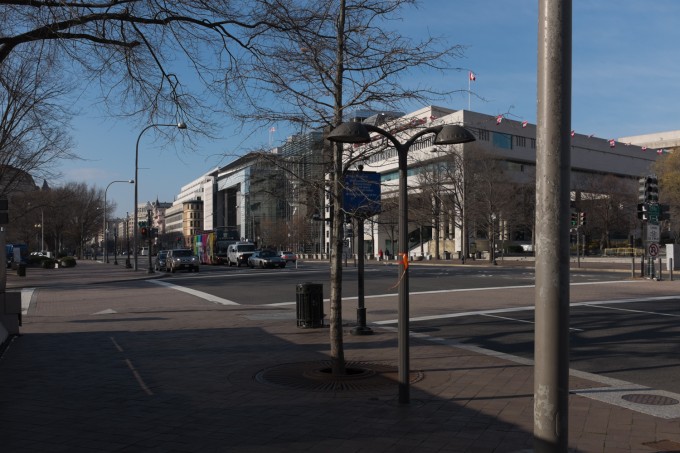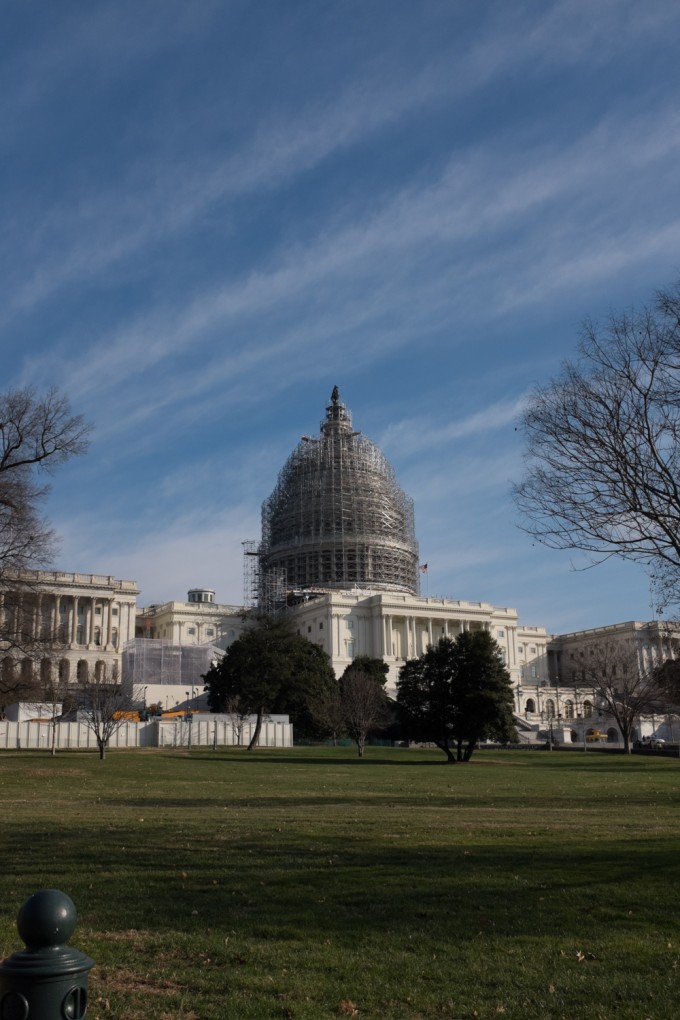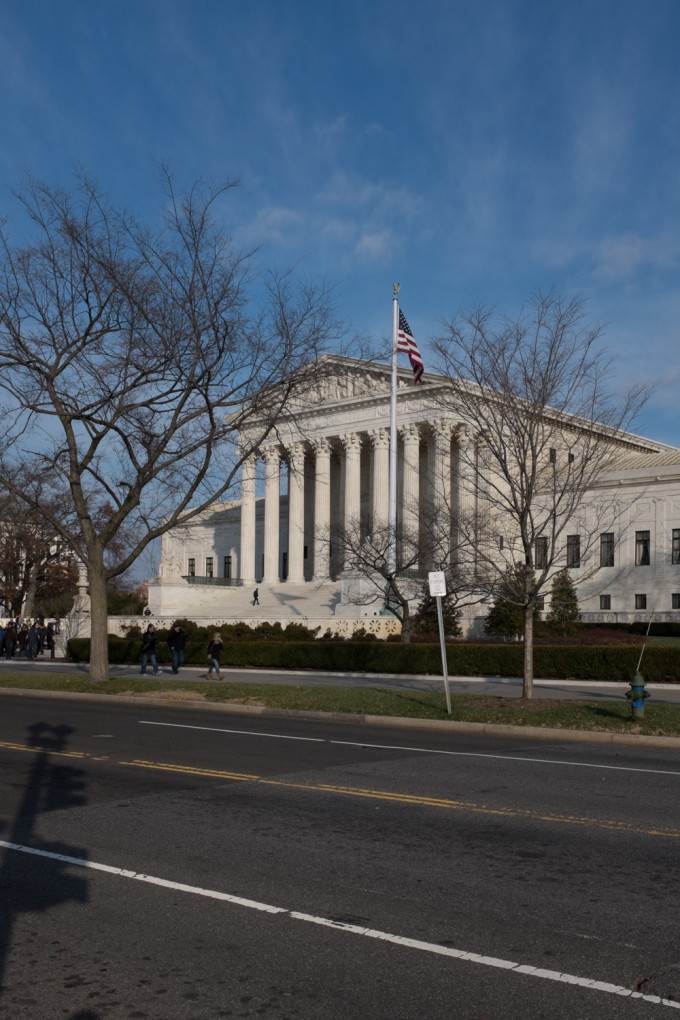 Picture 11 was a challenge for the X100T due to a great contrast in light (the flaring sunlit cloud) and deep shade (the Library of Congress' Jefferson building).
Picture 11 – f/16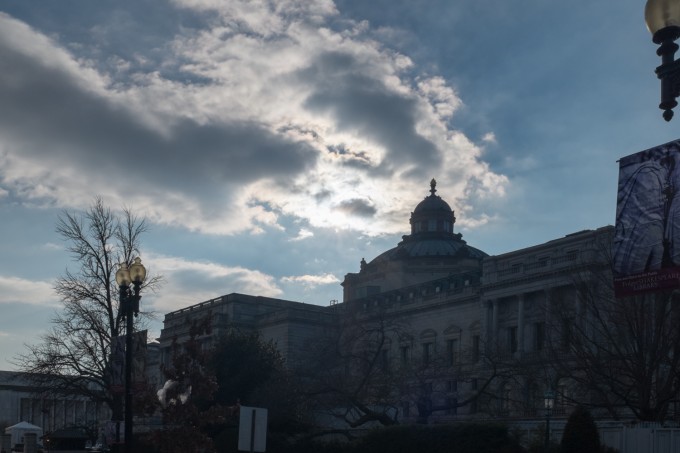 I switched on the built-in Neutral Density Filter for this one and stopped down the aperture to its smallest f/16 value. I hope the picture is suitably dramatic as well showing a nice performance by X100T. The inspiration for the last picture, Picture 12, was the interesting cloud hovering over Union Station.
Picture 12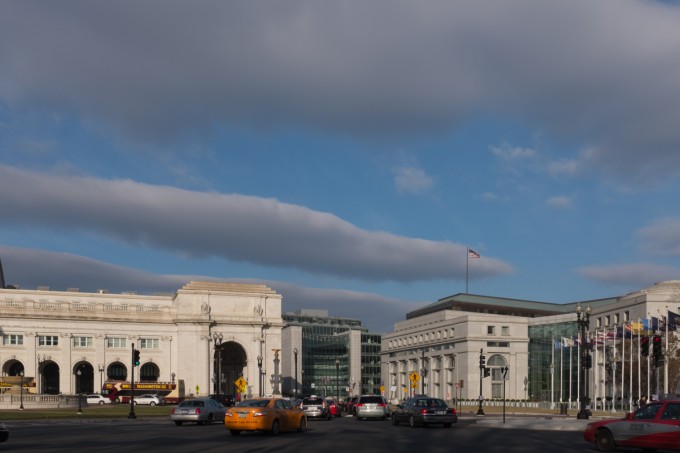 It's the kind of situation where a Compact like X100T comes perfectly to hand and the fact that it has a large APS-C sized sensor gives one the confidence that you can pull off a good shot with a decent workable dynamic range in the Raw file. To finish up, I believe that this camera will not substitute for a top notch full frame DSLR or a Leica M Rangefinder in situations where that type of camera is needed. But what the X100T does, it does well. While it is not a pocket camera like the Ricoh GR, still it is easily carried in one hand or in a briefcase or messenger bag.
Its greatest asset, perhaps, is that someday when you are out there and see something so totally photoworthy that it would be a shame to depend on a cell phone camera with all its inherent limitations, then out comes your X100T and, then and there, you will be able to capture a high quality image that is all yours to savor at your leisure. Yes, from that perspective at least, this camera is a keeper.
You can purchase the X100T at Amazon HERE or B&H Photo HERE OR PopFlash.com HERE
The new Thumbs up is now available for the X100T as well, HERE.