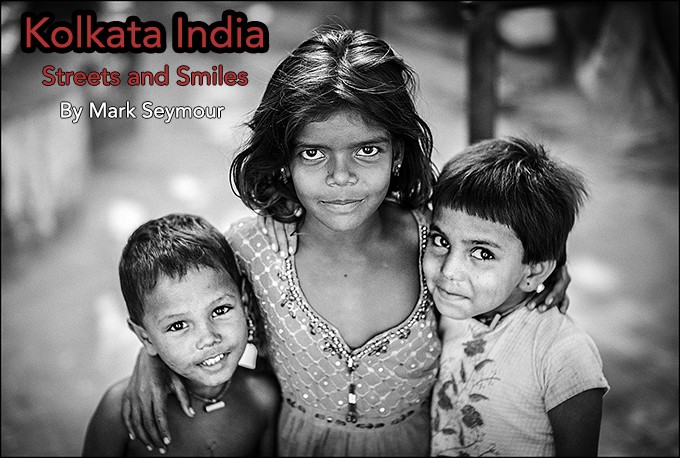 Kolkata India – Shooting the streets and smiles
by Mark Seymour – His website is HERE
My photography travels have taken me to some of the most beautiful, interesting and diverse locations but I can honestly say this was unknown territory for me and before I left I really didn't know what to expect. The little knowledge I had of India from its unique colour and spices to its religious and cultural heritage, the ornately carved temples to the lush landscapes, the fabulous history of the maharajahs to the well broadcast poverty, did not prepare me for what I was going to experience. Kolkata, once known to the English traveller as Calcutta, it is the capital city of the Indian state of West Bengal. Kolkata is the principal commercial, cultural, and educational centre of East India and is the third most populous area in India.
My opportunity to photograph the streets and people of Kolkata came from the Hope foundation and professional photographer Mark Carey who regularly runs a week-long training workshop that in addition to providing photographers like myself the most amazing opportunity to build their personal portfolios, but also enables the Hope Foundation to raise some important funding and their profile for their valuable work with the local children.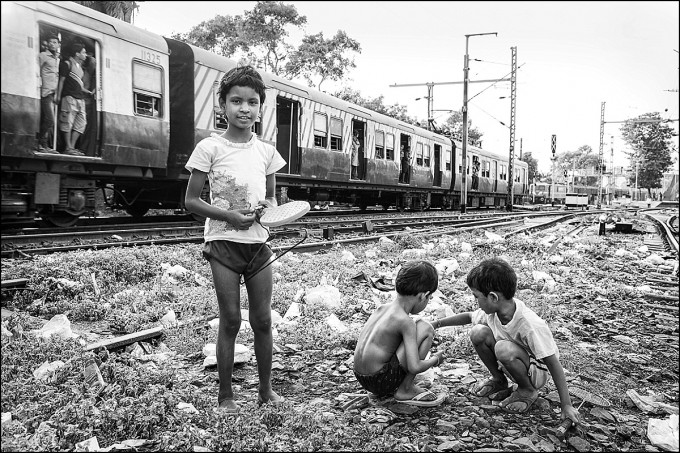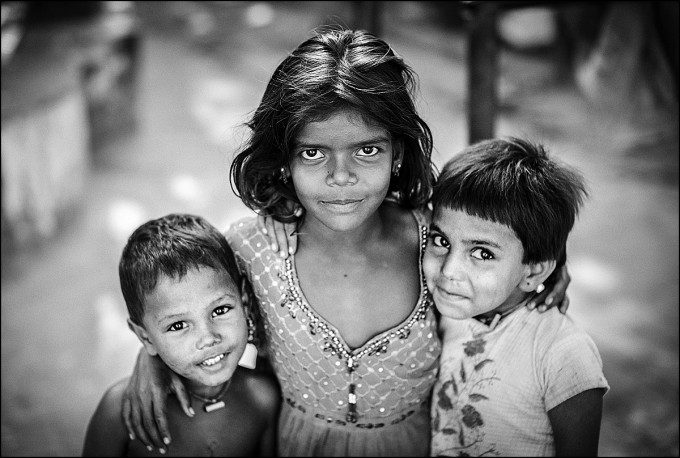 Over 250,000 children are forced to exist on the streets and in the slums of Kolkata. 30,000 children are trafficked into Kolkata on an annual basis to be forced into child prostitution, child labour and child slavery. The Hope Foundation was established in 1999 by Irish Humanitarian Maureen Forrest to help these children.They provide support to over 60 projects including education, primary healthcare, child protection, children's shelters, vocational training and drugs rehabilitation. HOPE has extended its support and now provides a holistic approach to development which includes working with the children, their families and the community in Kolkata.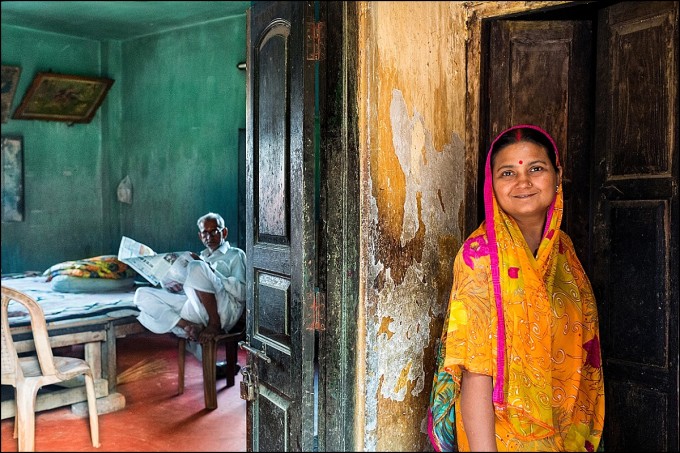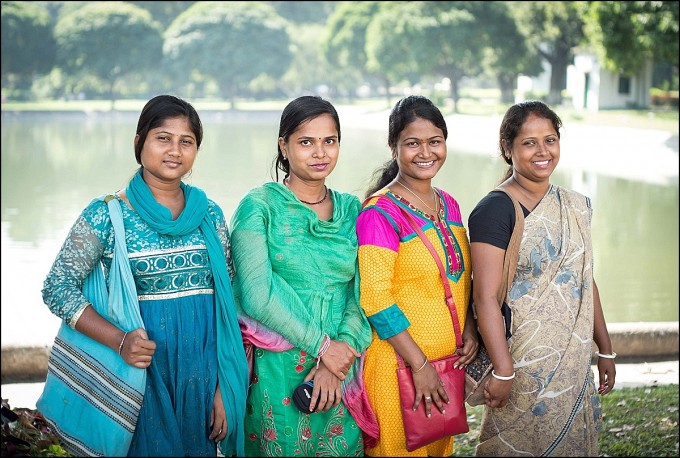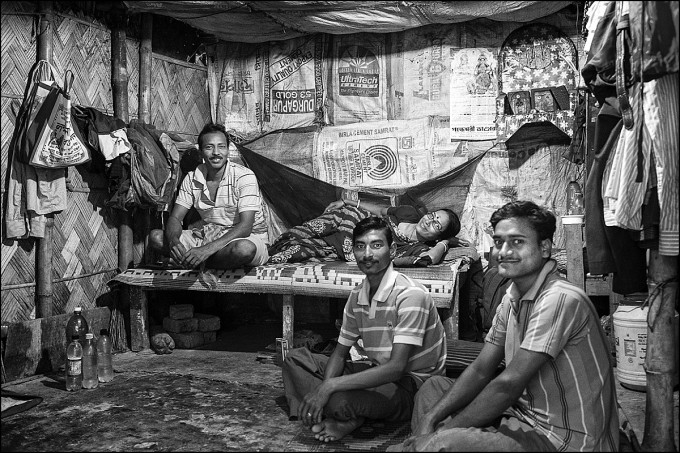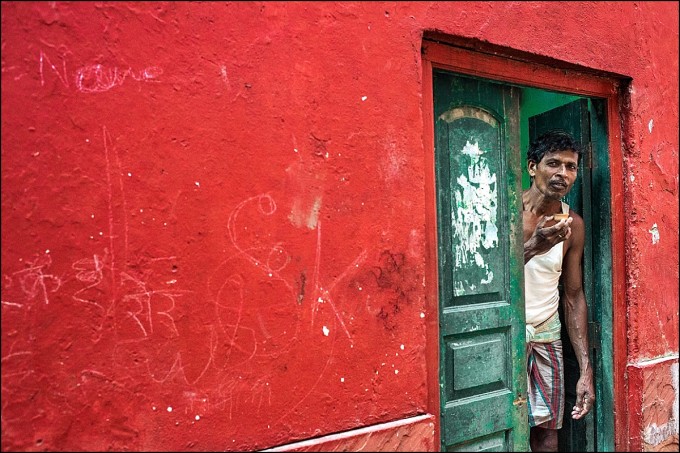 Joining four other photographers we prepared ourselves as much we could before heading out onto the streets and slums that form the living areas of the local people. I can honestly say that what confronted me was challenging and life changing. But what struck me most and what I believe I captured was the spirit of the adults and children as they lived their lives, photographing everyday moments. For me the power of the images was in the expressions on their faces, there was so much joy and laughter in such difficult circumstances.
Initially they were curious and taken aback by our presence as we wandered in and out taking photographs, but they relaxed and engaged with our cameras, smiling and welcoming us into their world. I can honestly say these people touched me in a way I was not expecting. Their sense of pride and joy was humbling.
Whilst we were there we were invited to a special event put on by Hope, a picnic for some of the projects they fund. They ate, drank, played games and enjoyed colouring activities.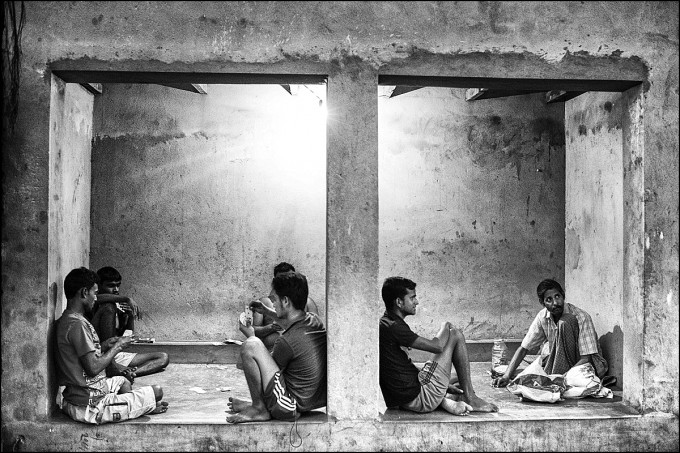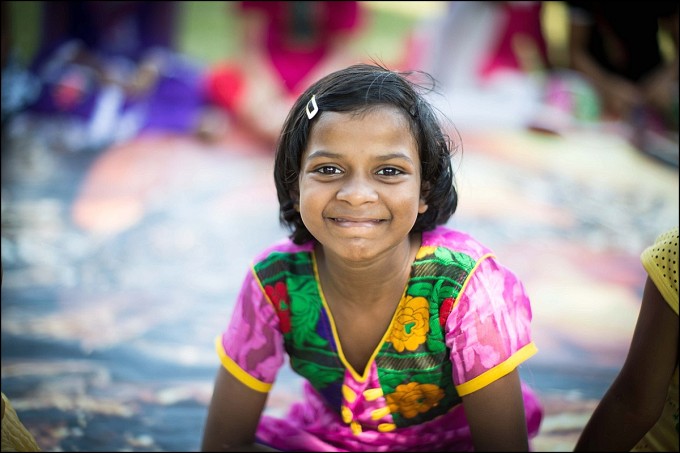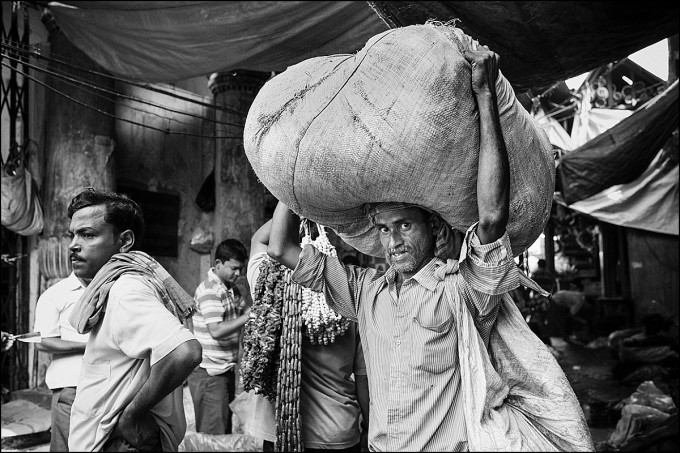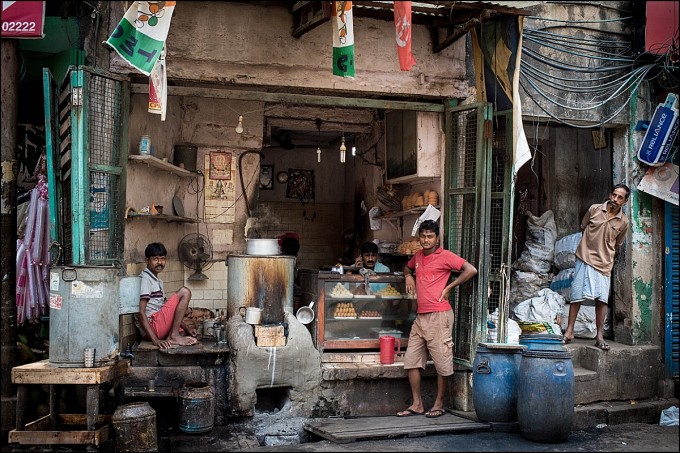 I predominantly photograph my street images in black and white, but colour is an important element of visually recording India. My photos captured the very young through to the very old, living, working and getting on with their daily lives. My favourite images are of the children at play, just like children all around the world, enjoying climbing, exploring and making up their own games. The difference was in where they were found playing, not play parks and gardens, instead railway lines and amongst the confined spaces between the homes and make-shift buildings.
I travelled all the time with my Nikon D4s and two lenses The Nikkor 35mm F1.4 and the 28 1.4 although some days I alternated with the 35 and old but superb manual focus Nikkor 58 1.2. All the shots were handheld, the light was generally really good however it got dark quite early which is where the Nikon D4s really coped well as I quite often upped the ISO to 8000 to let me continue shooting without flash. I'm a great believer that it's not about the size of the camera more about how you conduct yourself, how you move around and communicate that gets you the best images.
For me I can say that with all my heart I will be returning to India and extending my experiences of this beautiful land of extremes.