My Panasonic LX100 Thoughts…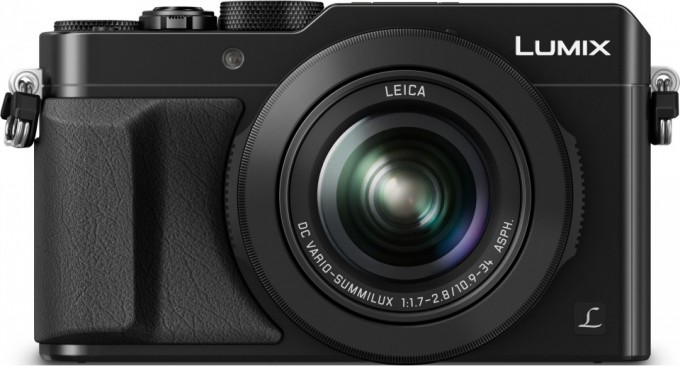 Hey guys, hope you are all 100% fantastic! Many have been asking me "Steve! Where is your Panasonic LX100 review"!!!
Well, to make a log story short..I had the camera for a few weeks and have mixed emotions on it. After using it with the Fuji X100T and even a Sony RX100 (Hasselblad Stellar) I came to the conclusion that I liked the LX100 the least of the three. Yes, for me (key words..for me) the early version 1 Sony RX100 beat it out due to a few reasons. Even with that said, the LX100 is a compact camera with serious innards and a handsome and rugged build. Leica has their version of this camera which is made in Japan, has Leica styling, and better software and warranty. It is called the D-Lux Typ 109 and many love this camera due to what it offers. I have not had a chance to hold the Leica version so this short and sweet "review" or "non review" will only go over my thoughts of the LX100 from Panasonic. I do have friends who have the D-Lux 109 and they did not have the same issues I had with the LX100. So there ya go.
Most compacts these days use 1″ sensors or smaller. There have been a couple with large APS-C sensors but they were usually with wider angle fixed lenses of 28mm.
The LX100 is a smallish compact, short and squat with a beefy feel and it houses a semi large Micro 4/3 sensor, the same size and type as the wonderful Olympus E-M1, which even today is a world-class camera. The same size as Panasonic's own GX7, which I really enjoyed. 
It sounds like a dream right? A small good-looking and feeling camera with a highly capable sensor and the big name of Panasonic behind it for under $1000. Well, in some ways it is and in others it is not.
After shooting with it for a while I decided I would not review it (as I was not a huge fan) but there has been a surge of emails asking me about it so I decided to put up this short post with my thoughts on the LX100.
click any image for larger version – EXIF is embedded for all photos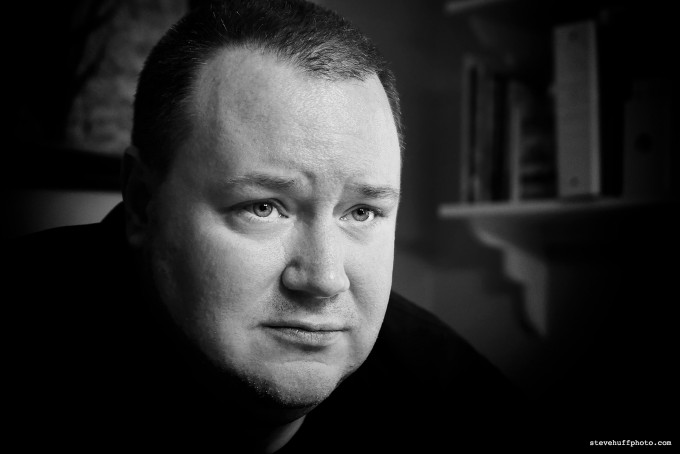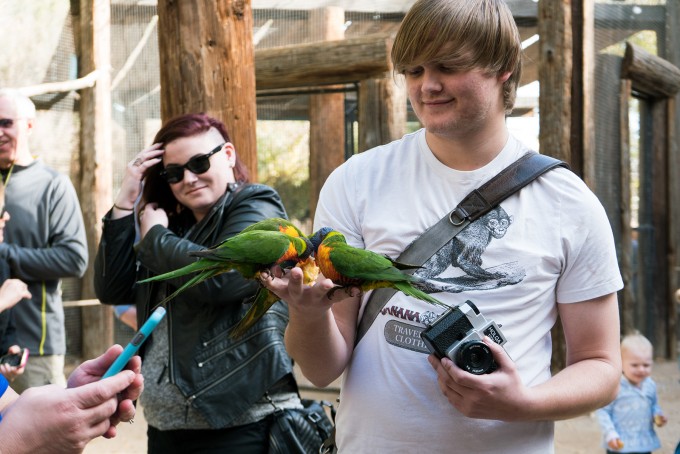 It's a fact, yes, the image quality of the LX100 can be fantastic and really close to APS-C offerings. Most cameras today are good in the IQ dept. as long as you stay away from $49 specials. What I look for when I use a camera is a list of things..and for me to like it, this check list is required..
Usability. Is the camera easy to use? Is it responsive with well laid out controls?
Auto Focus. Does the camera have speedy AND accurate AF?
Image Quality: Is the IQ good, fantastic or AMAZING? I like Fantastic to Amazing 🙂
AWB, Color, ISO. I also take these things into consideration.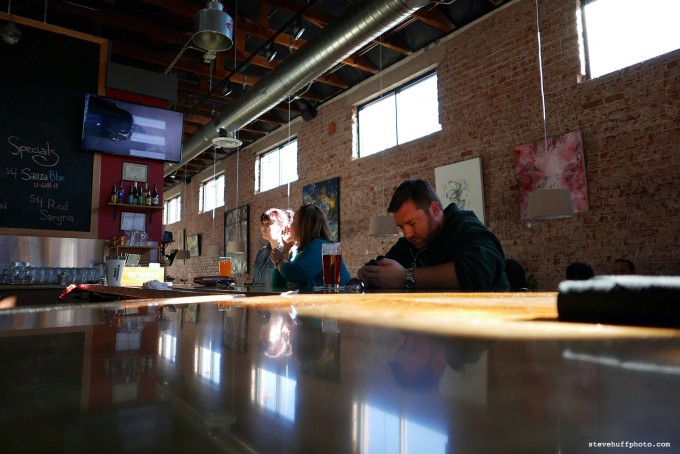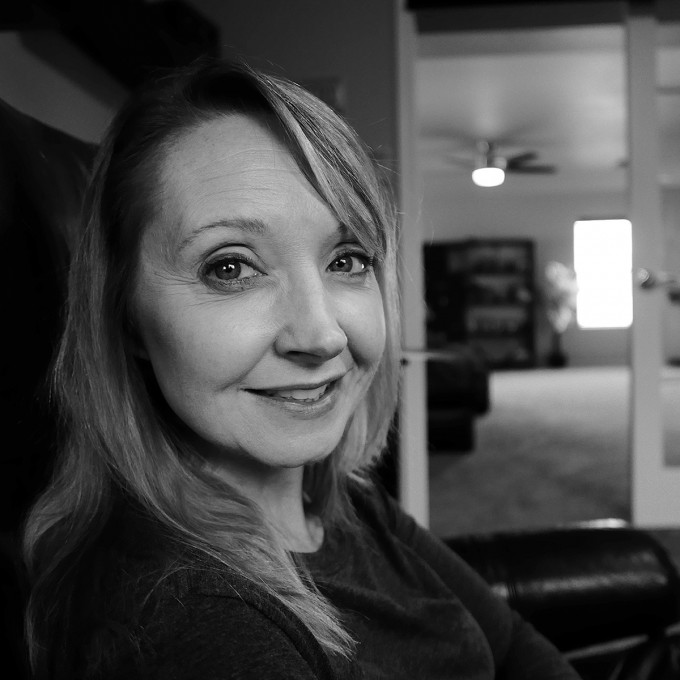 So let me start with the Usability..
The Lx100 is a great looking camera design. Many will adore its style and ease of use. The menu system is a breeze to go through and configure and due to the external controls, the camera is easily learned and anyone can get great results with it. So it passed the design and usability test with flying colors. 
Auto Focus. This is where I had issues. The AF of the LX100 seemed speedy enough but in MANY cases it would confirm focus and the result would be an out of focus image. I was using center point, so I knew where the camera should be focusing but it was telling me it nailed it and the results said otherwise. I had enough of these misses (more than any other camera I have used) to make me wonder what was going on with it. It started to frustrate me and made me not want to use it.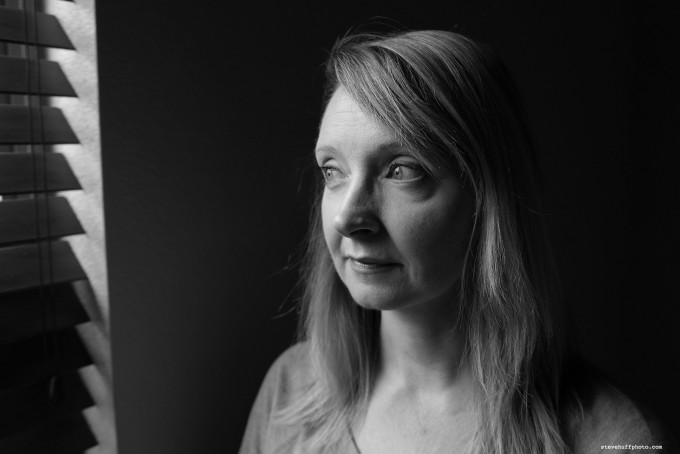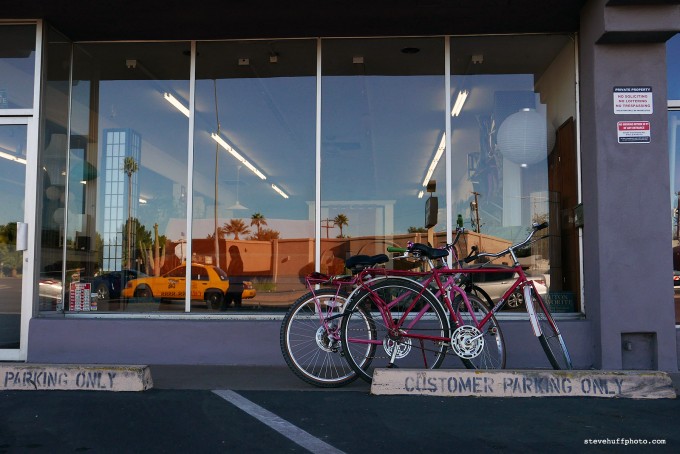 Image Quality. The IQ is nice, and just about what I expected but I did expect a little more as I can get better IQ with my E-M1 or the E-P5 or even the GX7. When I shot landscapes at infinity focus with the LX100, the details were mush, even at base ISO. I took several shots and it was always the same. So not sure if I had a defect or if this was a camera issue. Another reason I decided to NOT review it as I was not sure if I had a lemon or this was just how it was. 90% of the time, the IQ was superb. 10% of the time I had issues. But the issues were enough to make me say "wait a minute..something is not right". I did a comparison here with the LX100, X100T and Sony RX100 V1 (Stellar). Click HERE to see it.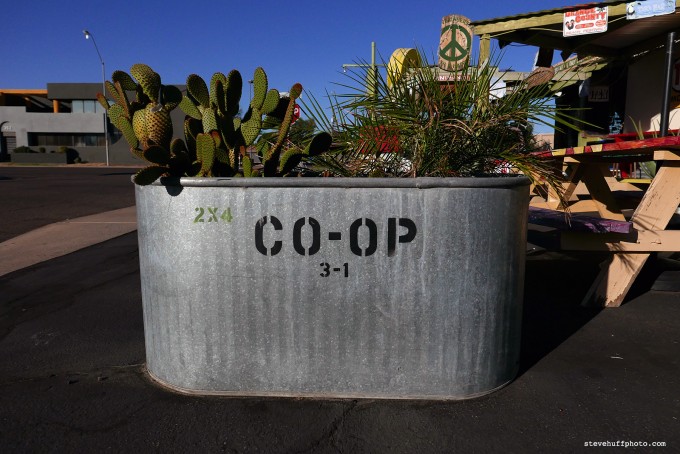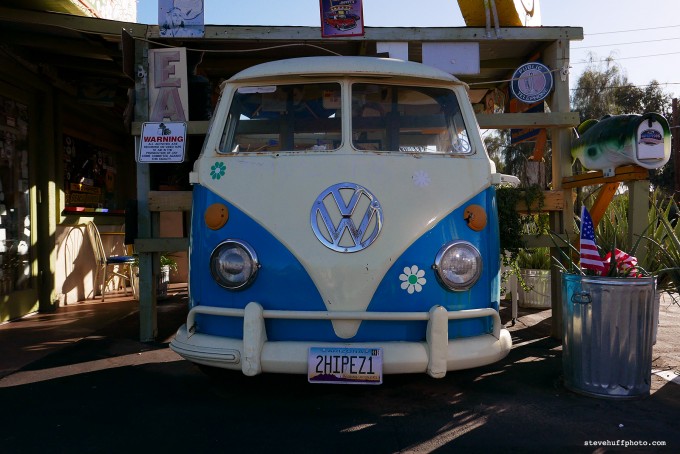 When the LX100 did nail the shot all was well. As for higher ISO, it failed that test for me as well. I am used to other cameras amazing high ISO capabilities these days and Micro 4/3 is losing the high ISO battle for sure. Even so, it is not horrible and MUCH better  than it was years ago. Still for the price of $899 I feel there are better options. As I said, I prefer the original Sony RX100 (now $399) to the LX100 for speed, usability, IQ, color, etc. It can be had for half the cost of the LX100 and it will even fit in a pocket. So for me, the LX100 was not enough to push me from my RX100.
Also, the LX100 will not fit in a pocket. Its thick and beefy. RX100 will. Now that I thin of it, look at these names..LX100, RX100, X100…seems the companies are trying to use the same names for some reason 🙂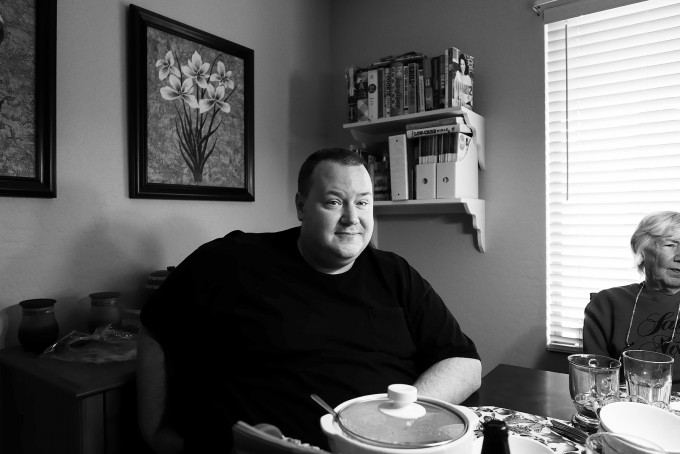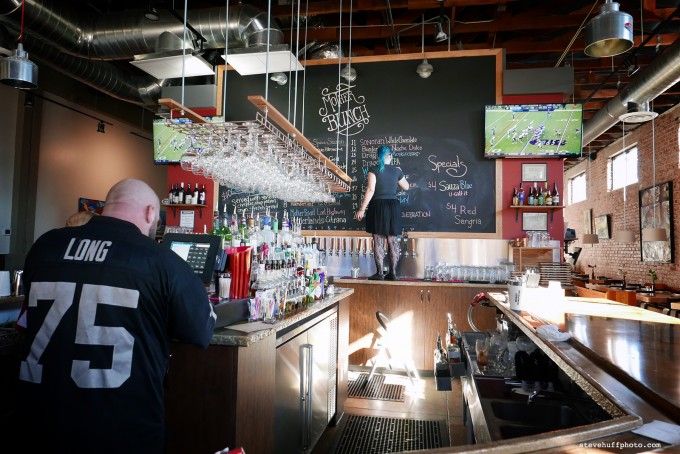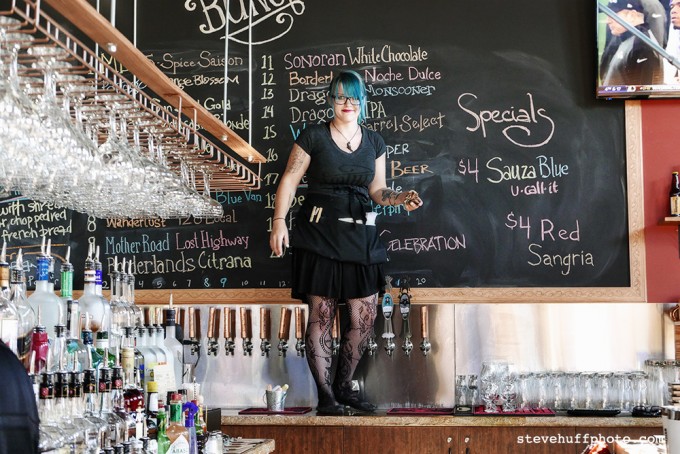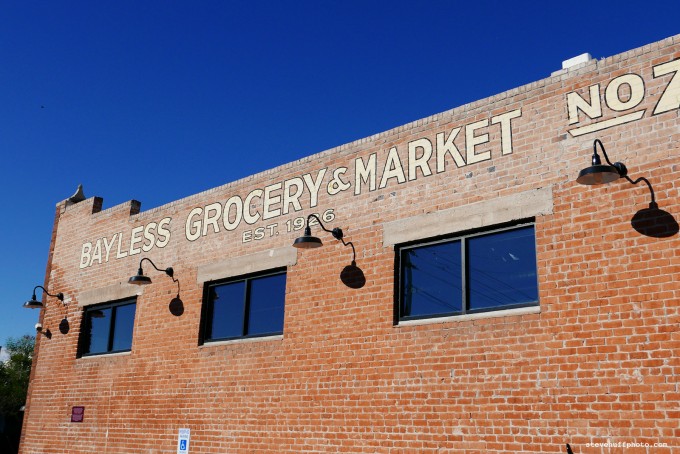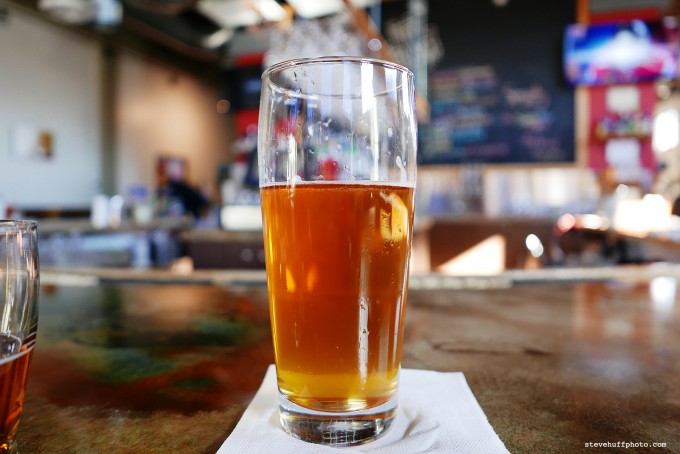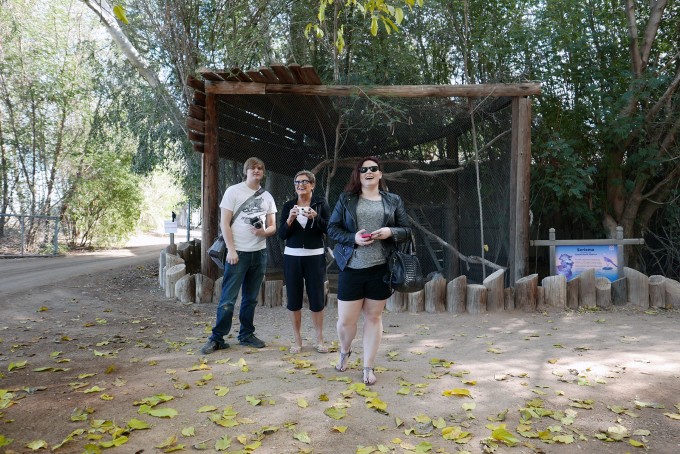 LENS FLARE
The lens on the LX100 has a tendency to flare badly if you have a light source in the frame. I have seen it with street lamps, sunlight and just about any light source if it is in the view of the lens. Wen I tested this side by side with the Sony RX100, Fuji X100T and my Sony A7s and A7II there were no flare issues. Another nail in the coffin for the LX100..for me but do others have this same issue or did I get a lemon?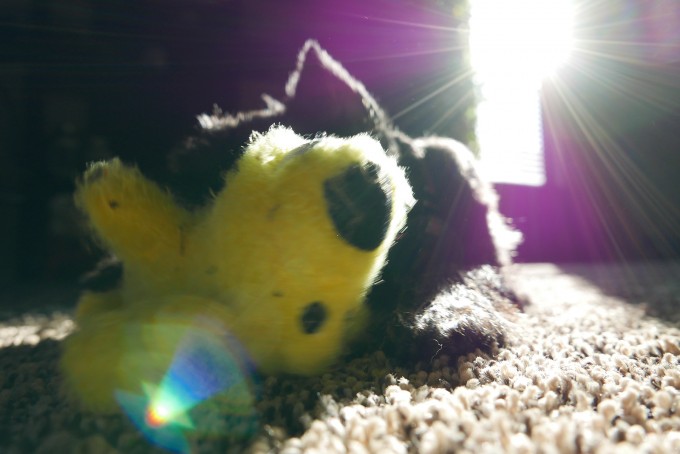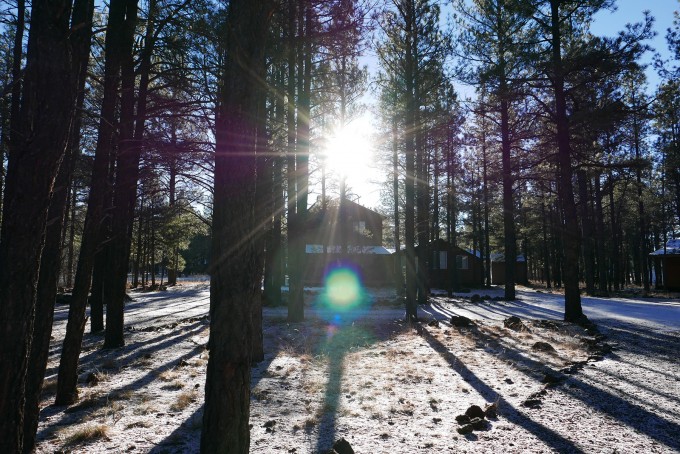 At the end of the day the LX100 did not inspire me enough to want to really get out there and shoot with it. I wish I could have tested the Leica version because while it is the same camera, it is made in a  different factory to higher standards and includes better extras (warranty, accessories, software) while looking nicer. If the flare issue was not so bad it would jump this camera up from NOT recommended to RECOMMENDED. If the AF did not miss on occasion (more than it should) it would go from RECOMMENDED to HIGHLY RECOMMENDED.
Maybe I will see if I can get a hold of the Leica version to see if it has the same issues I had with this LX100. If I can, expect a full review. This here was not a review, just my thoughts after using it for 3 weeks. I did not like it enough to recommend it so just wanted to explain why in this short post. But if you want a great camera at a superb price, right now you can get the original Sony RX100 for a song. Check out this deal here.  $399 loaded with extras and prime shipping at Amazon. I use the Hasselblad Stellar SE as I nabbed one at the blowout 70% off price over the holidays but it is the same camera.
if you want a step up in IQ try the Fuji X100T, Leica T, or Leica X
If you want an LX100, click here. If you want a Leica D-Lux 109, I suggest Ken Hansen or PopFlash.com .
Tomorrow I will post my Sony 16-35 Lens review 😉 Stay tuned!