The Kodak Ektanar f/2.8 Lens on the Sony A7r
by Chris Peters
I recently built a custom lens adapter for the Kodak Ektanar f/2.8 Lens. If you think your readers would be interested, I would love to write this up as a user report. The Kodak Ektanar was part of the Signet 80 rangefinder system that the company produced from 1958 – 1962.
The system came with 3 lenses: a 50mm f/2.8, a 35mm f/3.5, and a 90mm f/4. More info is here:
http://photo.net/classic-cameras-forum/00YOZc
And here are the three lenses mounted with the custom lens adapters on my Sony A7R. The lenses are so obscure I had to build the lens adapters on a 3D printer to use them!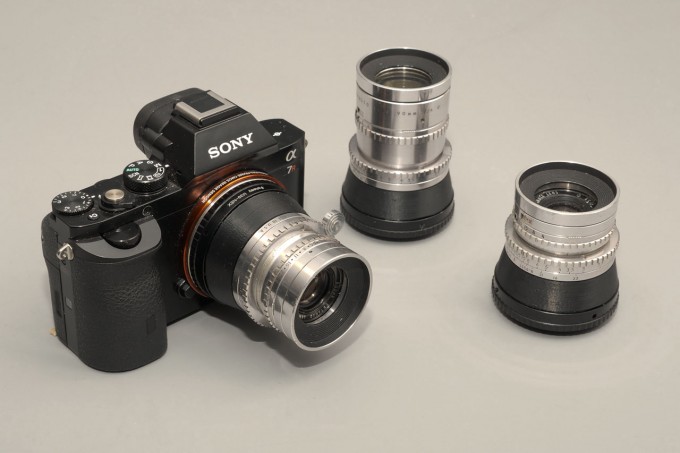 Here are some photos I took with the lens and adapter:
A WALK THROUGH HOLLYWOOD WITH THE KODAK EKTANAR LENS