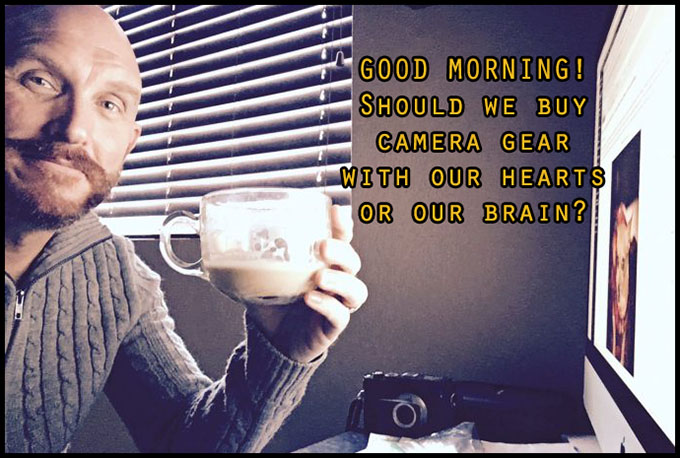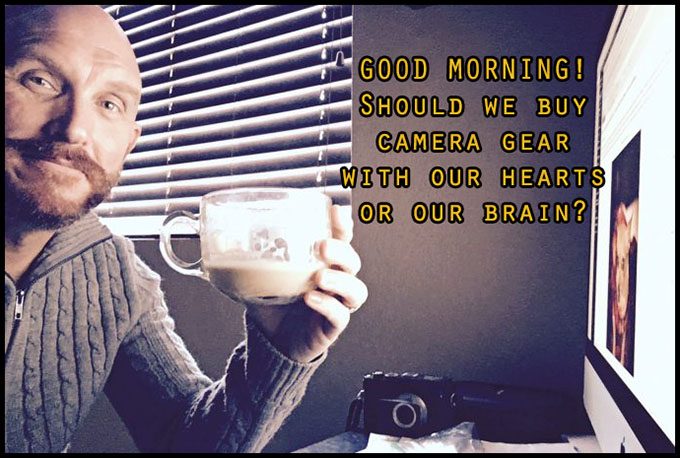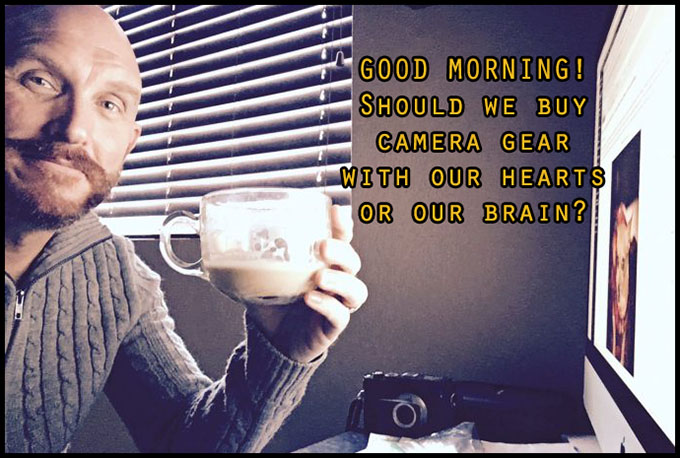 Should we buy camera gear with our heart or our brain? Here's what I think…and some ramblings…
by Steve Huff
Ahhhh, here I am sitting at my desk this morning with an almost empty big old cup of coffee (with extra cream), wearing my pajama's, a sweater and some fluffy slippers. Yep, it's Monday, the day after Christmas and I am at work. The same routine I have had for 8+ years now. Writing about camera gear I like, enjoy and often times LOVE. Many of you have been stopping by these page for years, some of you months and others may have just found this page. Being eight years old now and going on nine, when I started this some of you may have only been 8 or 9 years old! Crazy to think of how the time has just flown by so so fast.
Leica SL, 50 Lux 1.4
But it has flown by, and it's an amazing thing to know that I have built up this website to what it is today. It also houses every post and article ever published, nearly 5000 of them right HERE on the index page. Crazy. It would take someone months to read them all, but they are there as a reference for anyone to go back to in a time of need or boredom. That's why I pay so much monthly to keep this website going, it houses a ton of easily accessible information, for free from over the years. Sadly, my 1st year of reviews are MIA, as I lost those when I switched to this new site long ago. But evert post from year 2 on is there.
I've never ever charged a penny for content, and hope that I will never be forced to go down the route like some other sites are doing..charging $12 a year for access. I mean, nothing wrong with that AT ALL but I have always wanted to keep this info 100% free and accessible by anyone who cares to read it. So that's my goal, to keep it that way.
Just a fun family shot on Christmas Eve – Leica SL, 28 Lux f/1.4 – (click for higher quality)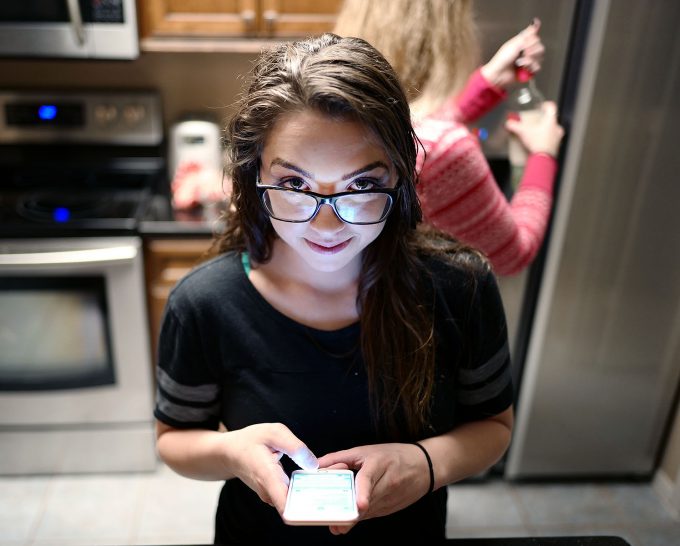 This website costs me some serious cash every month to maintain, keep secure, and to now keep fast. To date, for years now, this has been able to be paid by all of you simply when you buy a product from my sponsors like B&H Photo, Amazon, or any of the others..simply by using the links here to go to the web shops. Doing this costs you nothing more, but when you do this, and buy something… I get a few pennies on the dollar and over time it adds up to help pay the bills. So thank YOU ALL for using my links, as that is what keeps this website going on year after year. Without that, this site would either be gone or go to a pay model. So thank you all for the years of help and support. 
ANYWAY…
This morning I was sitting here thinking about camera gear (again)…and as I stare around my office and look at the shelves on the walls that are filled with lenses, cameras and accessories I thought about which cameras I used the most in 2016. I also started thinking how I buy gear with my heart over my brain. Now, if I were a pro who earned a living taking photos I would 100% buy with my brain, as that would be a business decision, not a personal one.
But I shoot for pleasure when not shooting for reviews, and my passion for the craft runs deep…I love photography and find it therapeutic as it relieves stress for me if any ever creeps in, and it also keeps my brain sharp 😉 Yes indeed ,there are times when I get stuck in a rut..in fact, it happens every year at some point. I lose motivation mostly from doing so many reviews but at the same time, a week or two off brings back the passion and motivation and when I see new gear that truly excites me, it also gets my blood pumping. I then jump right back in. Luckily for me, this site can sustain itself for a week or two and still survive as I do not care about QUANTITY and posting every news release or rumor, I just post what I feel some of you would or could benefit from, and many readers pitch in with their own posts to keep the information flowing. It's a beautiful thing that WE ALL have created here.
Sony A7RII shows its versatility. Using the Canon 50L which focused faster on my Sony than it did on my old 5DII back in the day. (click for higher quality)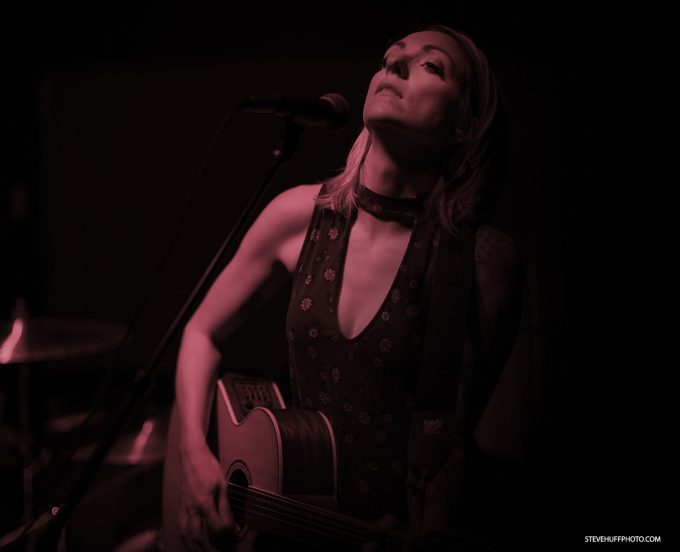 I feel that buying a camera, or lens, or bag, or even strap with our hearts can bring us much more joy than if we sit there and analyze every little detail about a camera. If my heart tells me "I WANT A LEICA" but I end up buying a SIGMA to save a few bucks…well, I will be disappointed in the long term. I am a big believer in living our lives to the fullest. I try to look at every day as a gift because if I lay down my head to sleep at night, and wake up again the next day, it is a gift. It gives me another day to be all I can be, another day to be with my loved ones and another day to bring adventure into my life. So I live every day with passion and I do what I love day in and out. I could never waste my life sitting around every day doing nothing… and camera gear and using it, to me, is a big part of my life. 
Today I am back to shooting with my Leica SL after taking many months away from it to shoot the Sony A7RII, which is one of the best cameras out there IMO for all out IQ and versatility. But when I went back to my SL I quickly remembered what made it so special. When a camera is built to a high standard, uses premium parts, is easy to use, has menus that are simple, and includes great ergonomics as well as the ability to mount fantastic lenses…I fall in love. 
Sony with their best 50 1.4 in a low light bus at night 😉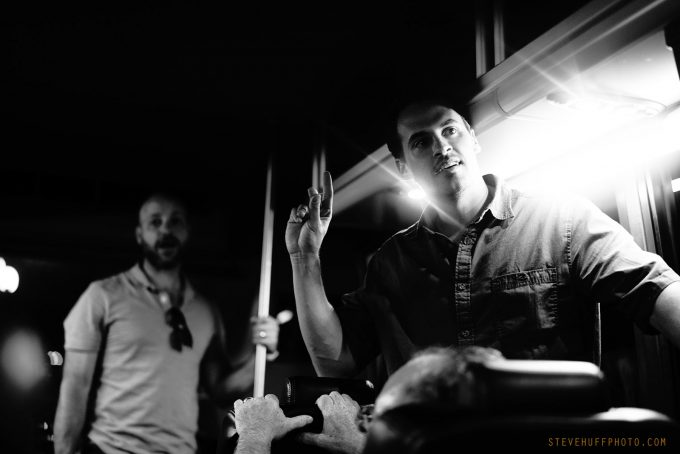 –
Leica M with 28 Lux and my true soulmate Debby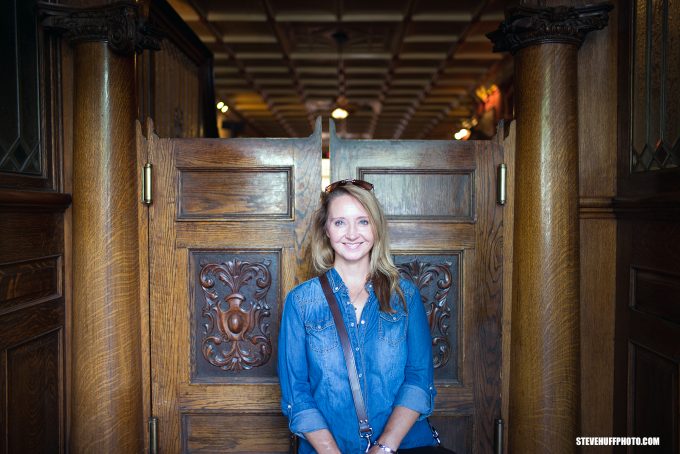 The Leica M, The Leica SL, Olympus E-M1 II...three cameras that fit that category. Build, feel…and something special, something of quality. When I pick up an SL or M and shoot with my 28 or 50 Lux, it's always a rewarding experience. Unless you have shot with that combo you would most likely not understand. The EVF, the ease of manual focusing, the solid feel, the dual card slots, the battery system, the color and IQ..phenomenal. In fact, color is the SL's strong point IMO.
But I still love and adore my very well used Sony A7RII. It may not be built or feel anything like an M or SL, but I love what it can do and does do. It can do anything I need it to, and it outputs some of the most beautiful files out there. But for me, even as far back as 8-9 years ago I talked about "Usability"..so that is key for me as well. To some, Sony cameras still feel a little but like a computer in a camera shell. That's all OK as they work well but sometimes I want to go back to a simpler mindset. That's when my Leica bug hits.
I also love the new EM1 II. I love the Leica M. All cameras that speak to my heart, some more than others but all are wonderful cameras. The  reason you do not see DSLR reviews here, and haven't for many years is because they do not speak to my heart, at all. I long for the day when we will see a Canon or Nikon mirrorless that actually stands toe to toe with what Sony is doing but until then, Sony keeps wiping the floor with them (for mirrorless).
Leica M with new 28 Summaron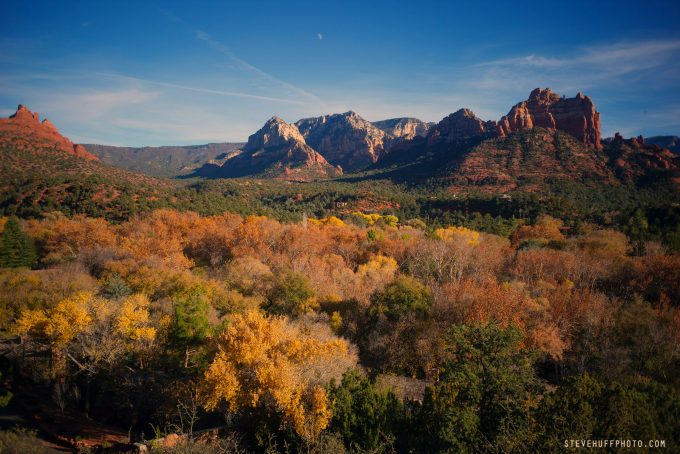 My passion runs deep and as I sit here eyeballing my Leica SL, I know that around the corner is something new and special yet again. Wether it is a new M from Leica or the long rumored Sony A9 my passion will go into overdrive again. It's all about the passion for me, and for years I have been buying with my heart and the good news is that it has never ever let me down. The one time long ago I bought with my brain…well, that was a disaster as I never used the camera due to size, weight and the fact that it was just like everyone elses camera. I also love to be more unique, original.
Leica SL in awful light (NO light, in my living room on Christmas). ISO 4000. Still, made a great family memory.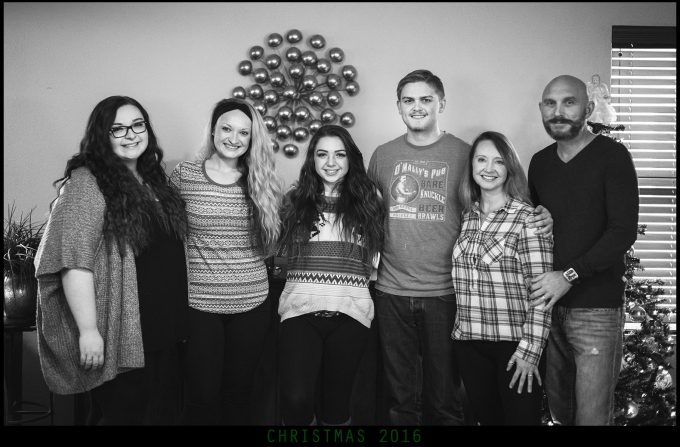 –
Leica SL and 50 Lux at 1.4
So when you buy camera gear, do you buy with your heart or brain? Me, I don;t dwell on specs so much anymore as almost all serious cameras are fantastic today. I go with design, feel, EVF quality, and lens selection.
When I buy with my heart, I enjoy the memory making process much more, and that means my cameras will get much more use. If all I had to shoot with was a Sigma DP I'd be an unhappy man and would never be motivated to get out and shoot. So for me, it's all about the heart and soul, and to be honest that is what drives me to take photographs anyway, so it makes perfect sense.
Steve