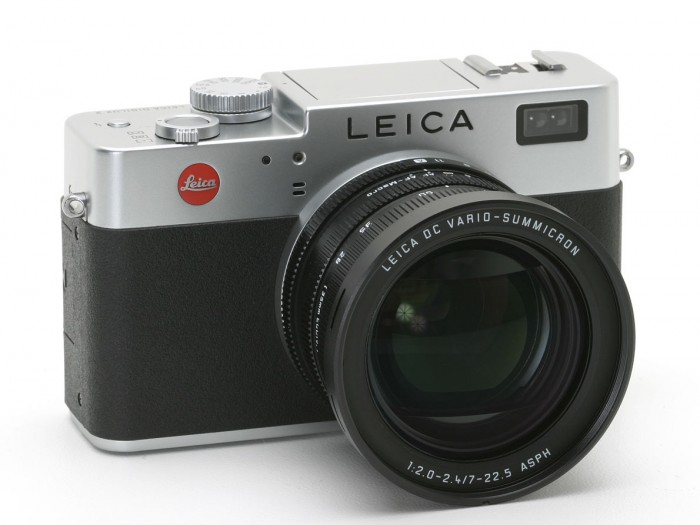 I thought I would sit down tonight and write a "flashback" article of sorts about a camera that was so good in its time that I bought it twice! This will not be a "review" of this discontinued classic, but rather more of a trip down memory lane as I recall some moments I captured with it. Basically, the time I spent with this camera and the images I captured with it. This all spurred from me sitting down browsing an external hard drive with images from 2003/2004 on it. I cam across a folder that said "D2" and took a look at images that I have not looked at in a few years. I hope you enjoy it.
When the Leica digilux 2 came out back in 2003/2004 I knew I had to have one because at the time I always wanted a Leica M but wanted to shoot digital. At that time my wife was not ready to hear me say I was spending a few grand on a camera and another few grand on a lens, so the M7 was out. The Digilux 2 was something like $1400 (which was still very expensive for a glorified point and shoot) and I think I sold a Nikon D100 and a couple of lenses to buy one. I was as happy as a kid on Christmas day when it arrived from B&H Photo.
I remember my 1st reaction to this camera…it was so classic, so sexy, and the lens felt so nice to control. I was pretty excited to own one of these beauties. Sure it had a crappy EVF, and its high ISO performance was sketchy at anything other than 100, but the camera was pretty special. It had a solid build and feel and even though Panasonic made the camera, it had Leica firmware and really delivered on the IQ for its tiime. It felt like a Leica, looked like a Leica, and gave some of that great Leica color. The main use of this camera for me was as a take everywhere and family snaps camera.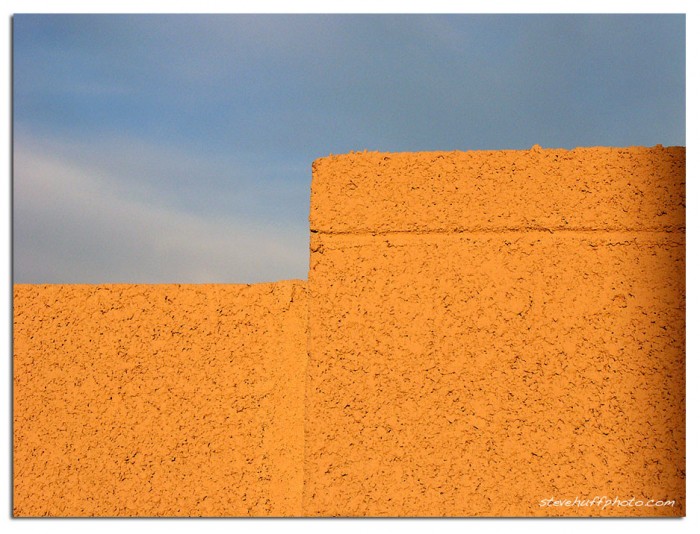 I still think of this camera from time to time and remember the fun I had with it, and also the special image quality that at the time was pretty impressive for a small sensor compact. The Digilux 2, or "D2" as many called it had manual buttons, manual dials, and even manual aperture settings on the Summicron lens that was attached. The lens was actually a zoom lens with a F2-F2.4 aperture. It equaled a 28-90mm in 35mm format.
The lens was big, it was bad, and it was beautiful. It was also the main reason why the images from this camera had something special about them. If you were to shoot this camera today you would be wanting for more resolution and better high ISO but remember that this is 2003 technology 🙂
The AF was dog slow, but you know what? It didn't matter! Those who owned and shot with a D2 loved it for everything it stood for. It was finally a Leica digital that looked and felt much like an M.
I am now going to take a trip down memory lane with images from my old, now long gone Leica Digilux 2…
I remember taking this camera everywhere with me. I was able to capture shots that I can look back on with a smile and remember all of the fond memories. The image below is a shot of my son, then 7, playing softball with his buddy and Uncle. Slow focus or not, it captured this moment without a problem. These were the good old days 🙂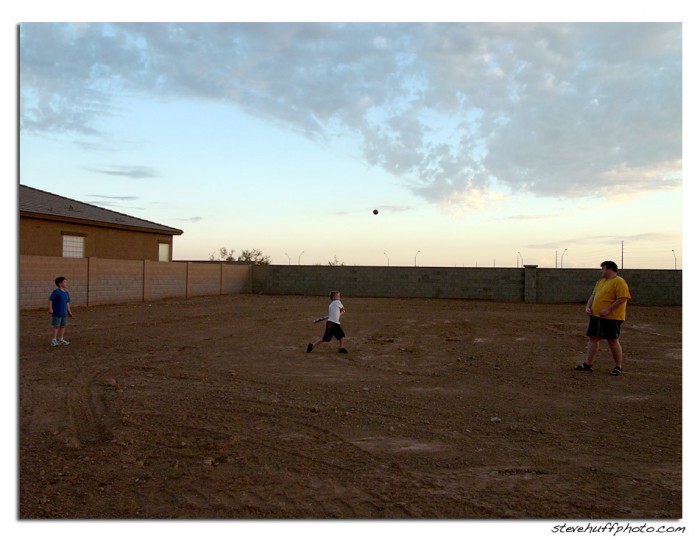 My son is now almost 14. Man how time flies. He was only 7 in the image below, almost 8. I remember being excited by this photo at the time because the Nikon D100 I had before it was just not giving me great results. I liked this image and even had a print in a frame sitting on my desk back then. I still have that frame somewhere in a moving box. Maybe I should go dig it out.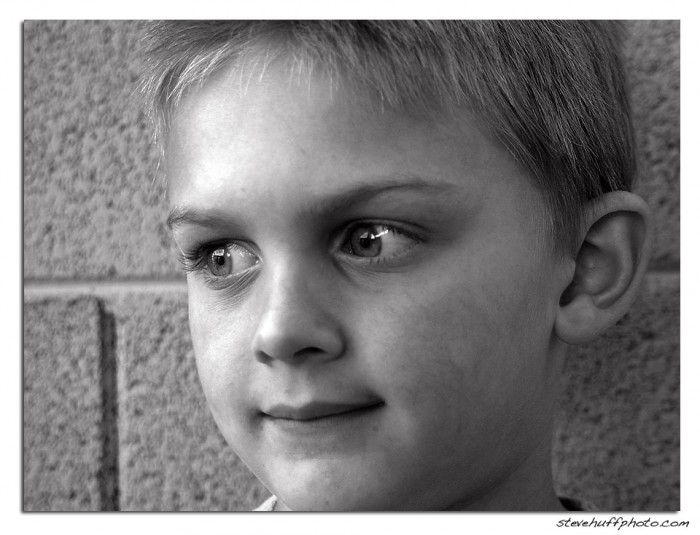 Our hairless cat "Tails". This is a Sphynx and is the most amazing breed of cat. They are super affectionate and sweet. I miss her but have many shots of her that I have taken with many cameras. Still, one of my faves is this one with the D2. Here is more info on the Shpynx breed.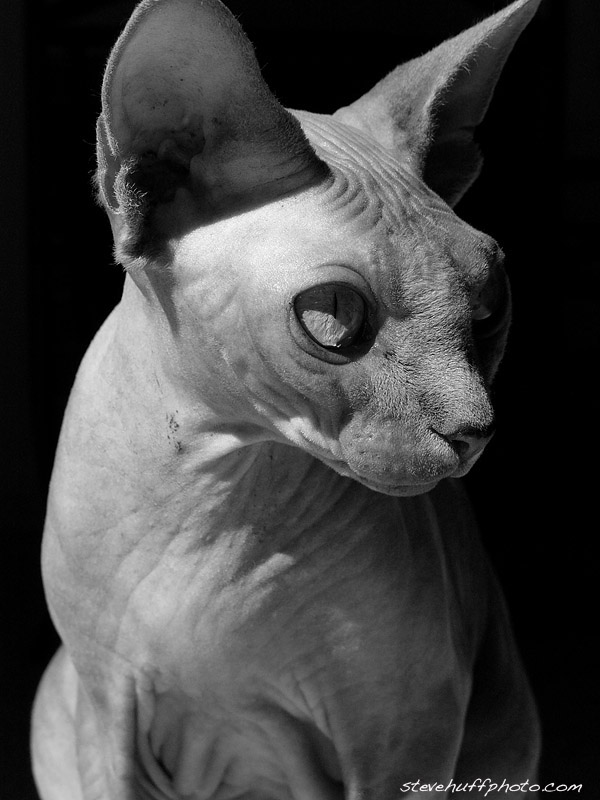 I had the D2 for a few weeks but I was still shooting with it like  madman. Anytime someone came over I would get in their face with my trusty D2 trying to get a portrait!  As you can see, I was starting to like the D2 in B&W. This was right out of the camera…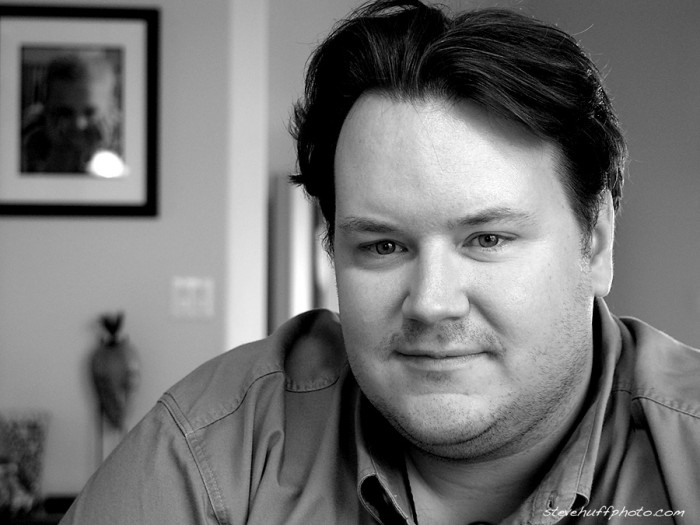 Here is a silver efex conversion…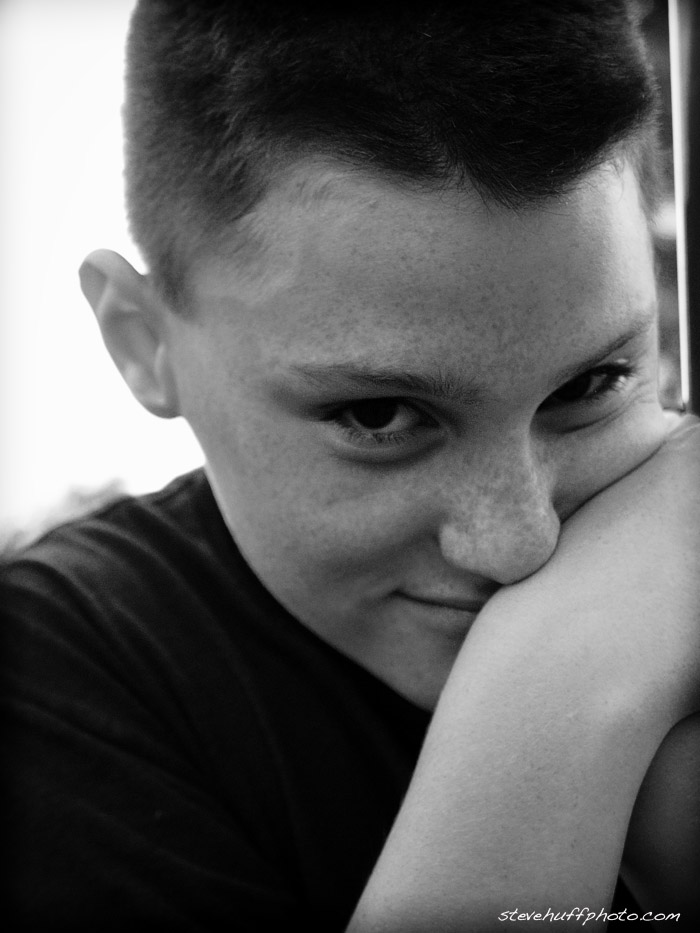 and some color…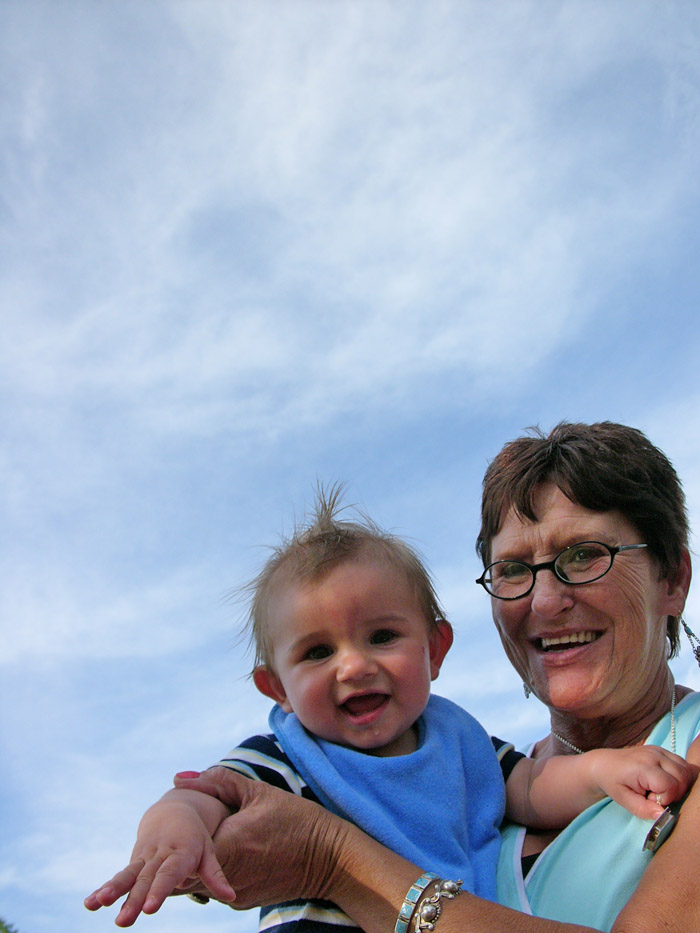 In addition to shoiting my Sphynx cat, I was also shooting my dogs back then just as I do today. Pets make great subjects sometimes. Here is my dog Scrubby and his pal Brutus back in 2004. They would always play fight and the little guy usually won.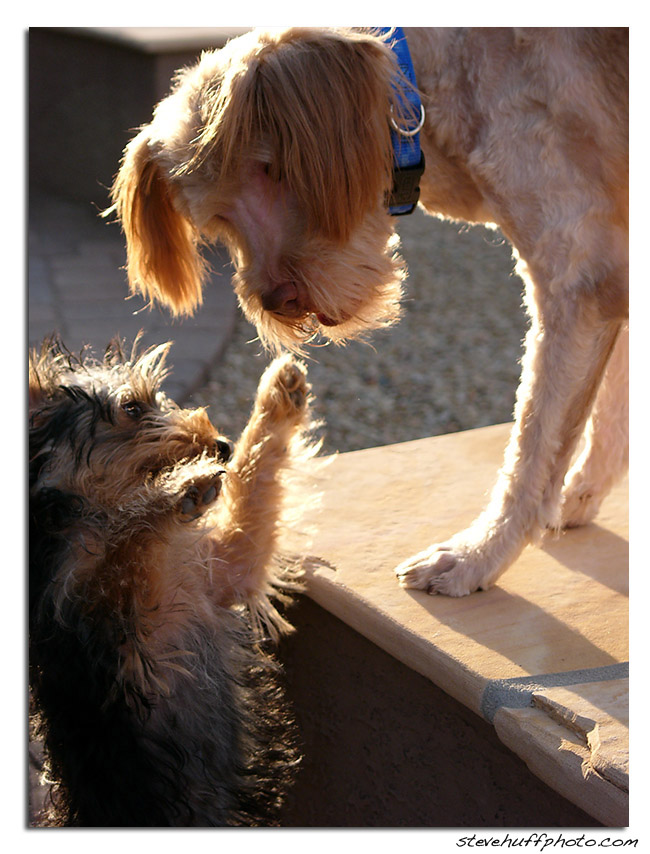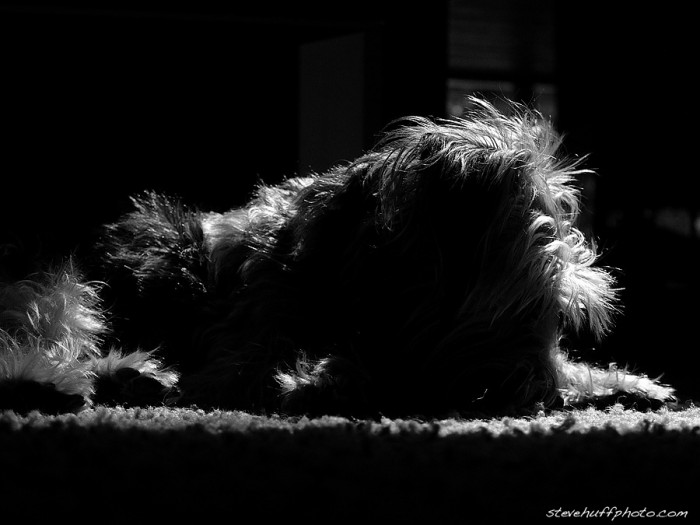 I even took the Digilux 2 to the zoo on a few occasions. Here is a shot of my EX wife Mina walking back to the car with my son after a long day of walking and breathing in the lovely scents of the Zoo animals 🙂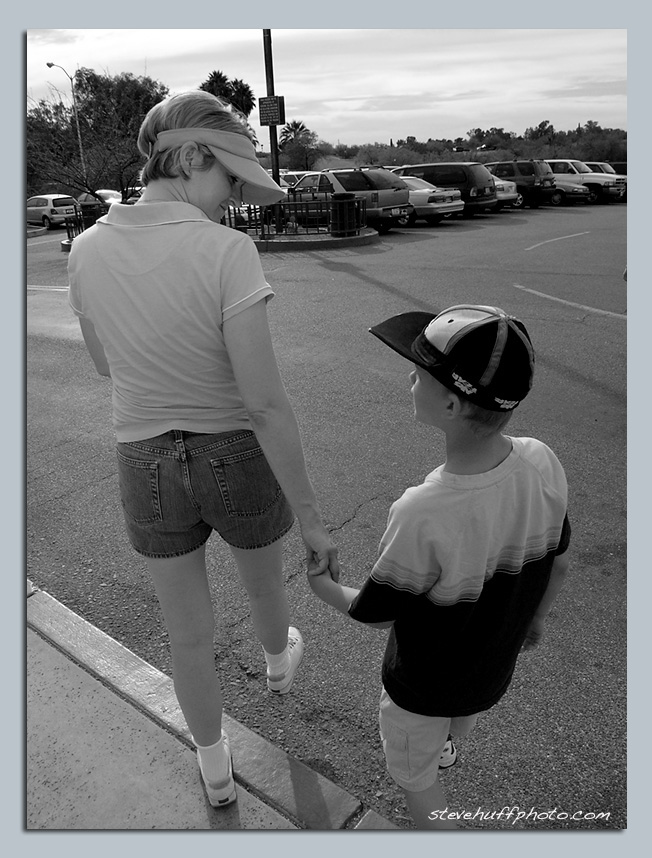 Oh, and here is one from inside the Zoo! Beware…it may be a bit graphic for some..ha ha..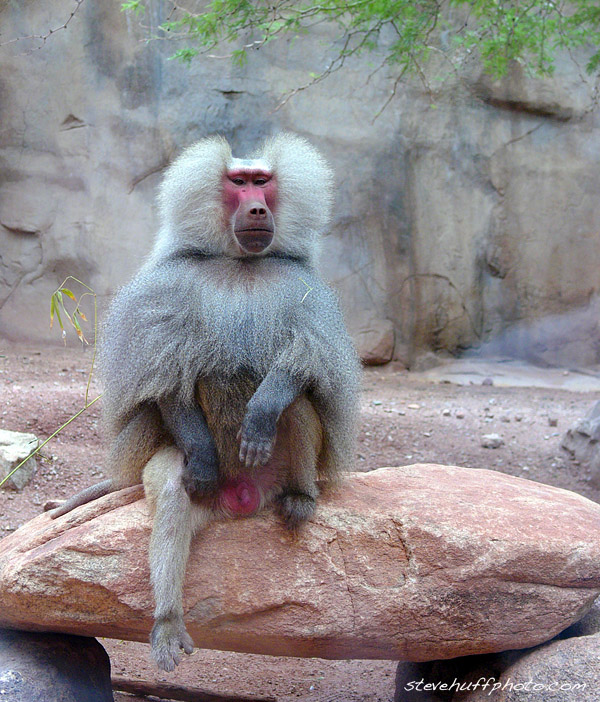 Some fun snaps…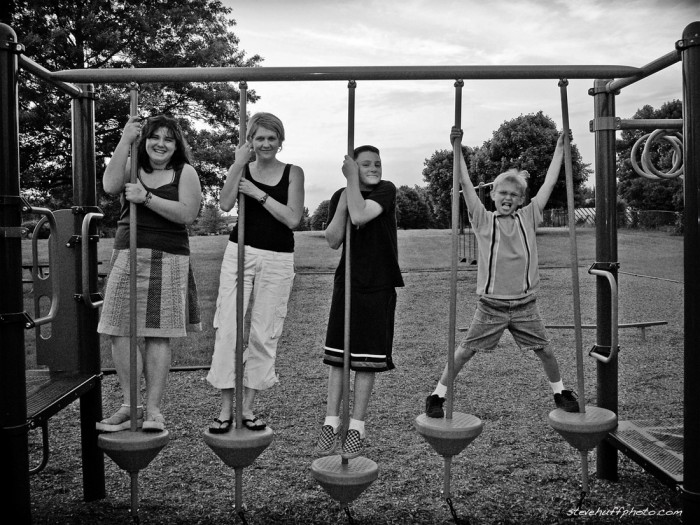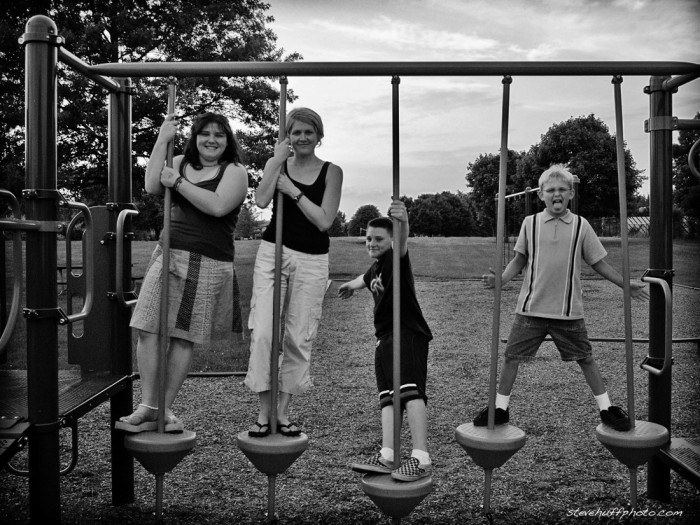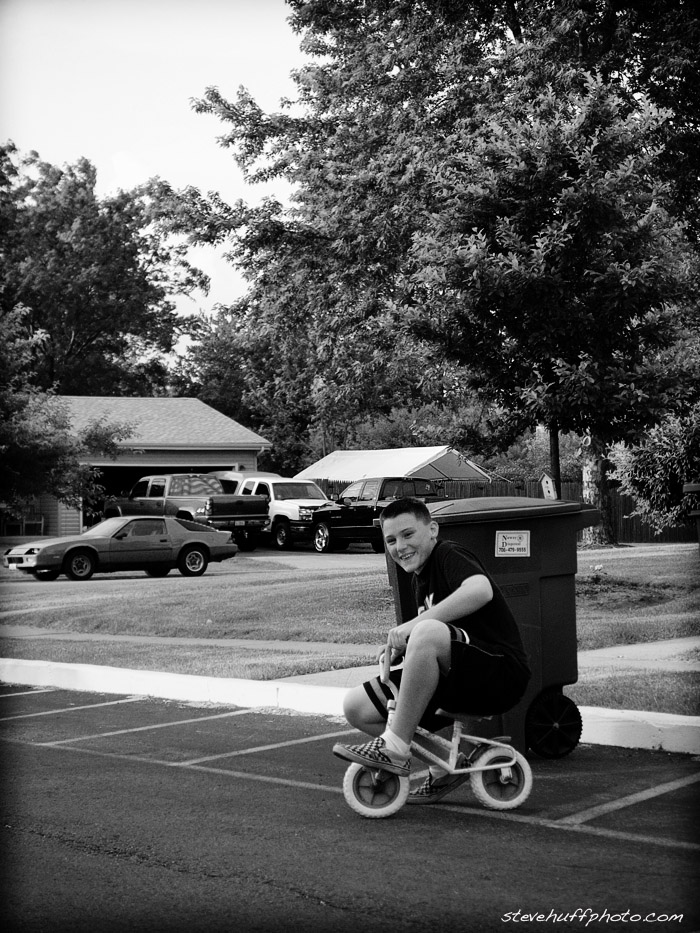 I kept the D2 for a while and then sold it to fund a Nikon D2hs. I then missed it and bought another, but eventually I bought that Leica M7 I always wanted and I sold the Digilux 2 to help fund it. There are many hobbyists (and even a pro or two) out there today still shooting these Digilux 2 cameras. It has now become a classic at the young age of 7 years old. Many of these D2's have been overhauled by Leica due to sensor failures after a few years and you can still find them from time to time on E-Bay for around $500-$600.
I always say that the best camera is the one you have with you. If you have a large and massive DO IT ALL kind of camera, chances are you leave it home a lot of the time. I am happy I had that little Digilux 2 back then just as I am happy to have the M9 and E-P2 today. Well, the E-P2 is my wife's camera but as you know she shares it. I am the one who uses that E-P2 85% of the time! 🙂 When I am near the end of my days I will be able to pass down my external hard drives that are loaded with memories to my son. He can then look back and cherish the memories. He has never even seen 80% of what I have taken over the years, so one day it will be a treat for him.
Anyway, I hope you enjoyed this slight change of pace and If you want to read the absolute BEST Digilux 2 web page on the planet then you have to visit Thorsten Overgaards site HERE. His D2 page is simply amazing and he still owns a couple of them today!
Thanks for reading and tagging along for my trip down memory lane with the Leica Digilux 2! Here is one more from 2004. A self portrait in a mirror of a younger looking me and of course, my Digilux 2!