Punjab part 2 – with the Contax G2 and 3 Film selection
By Ibraar Hussain – His flickr is HERE
I thought I'd just add a Part 2 to my Punjab trip here for you and for stevehuffphoto.com viewers and lovers.
I really enjoyed shooting with my Panasonic Lumix GX7 with the couple of lenses I had with it. But as usual whenever I travel I take my Contax G2 along with me.  Unfortunately, out of a 15 day trip, 9 days were rained off so I was unable to go where I wanted to and shoot the exotic things at the places I had in mind and planned.
I was able to expose 3 rolls of Film though and experiment with my seldom used lens – the 90mm Sonnar T*. Now this is a lovely portrait lens, great contrast and sharpness and a perfect portrait length – there is one problem though, shooting wide open with it is tricky as the focus on it for some bizarre reason doesn't always hit right. When nailed the results are spectacular, but more often than not most people have difficulty with this lens. I have hardly ever used it in the past and then not often at f2.8 so I decided to give it a bit of liberal use.
Family of beggars
GT Road
Sarai Alamgir, Punjab
Contax G2 45mm Planar T* Kodak Ektar 100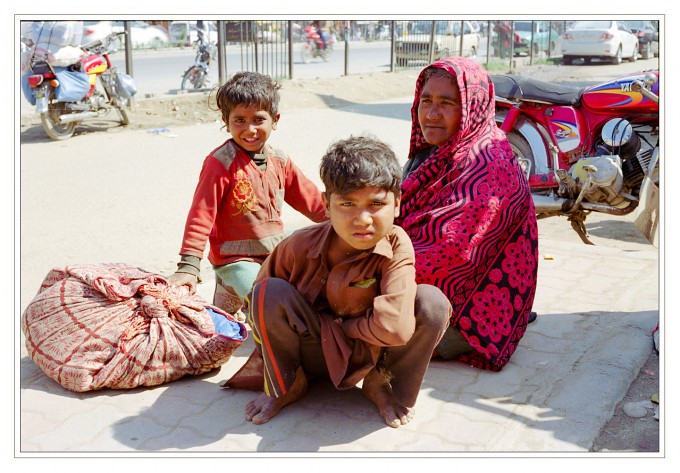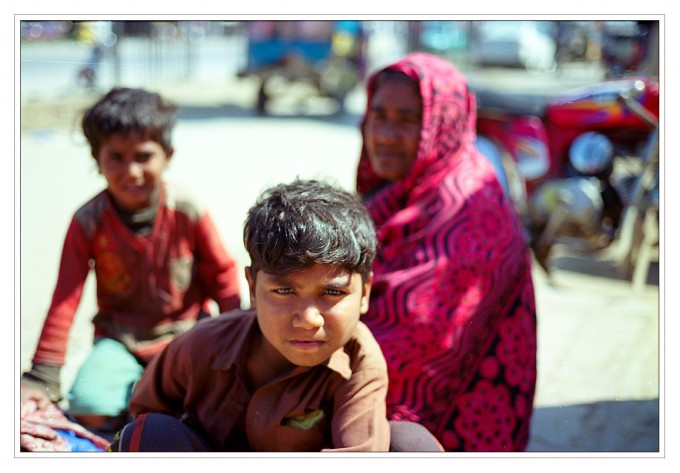 My usual lenses are the unparalleled 45mm f2 Planar and the 21mm f2.8 Biogon, but this time I was after portraits of local people in villages around the town of Sarai Alamgir in District Gujrat, Punjab.  The town straddles the Jhelum River and lies close to the city of Jhelum – Ancient Hydaspes of Alexander The Great fame.
I decided to shoot a roll of some different Films than my usual Kodak Ektachrome e100vs and Fujichrome Velvia. I had two rolls of The Original Fujichrome Astia 100 (not the later inferior 100F) my rolls were procured from eBay at a high cost as allegedly they had been frozen and gave accurate colors. I managed to shoot one of these.
My other roll was of a rare Film by Adox – Adox Silverman 21 at 100 ISO. This is a German made B&W Film which allegedly has a high Silver content and gives some unique results. And finally a roll of Kodak Ektar 100 people tend to rave about.
Shoe Shine and Repair Man
GT Road
Sarai Alamgir, Punjab
Contax G2 45mm Planar T* Kodak Ektar 100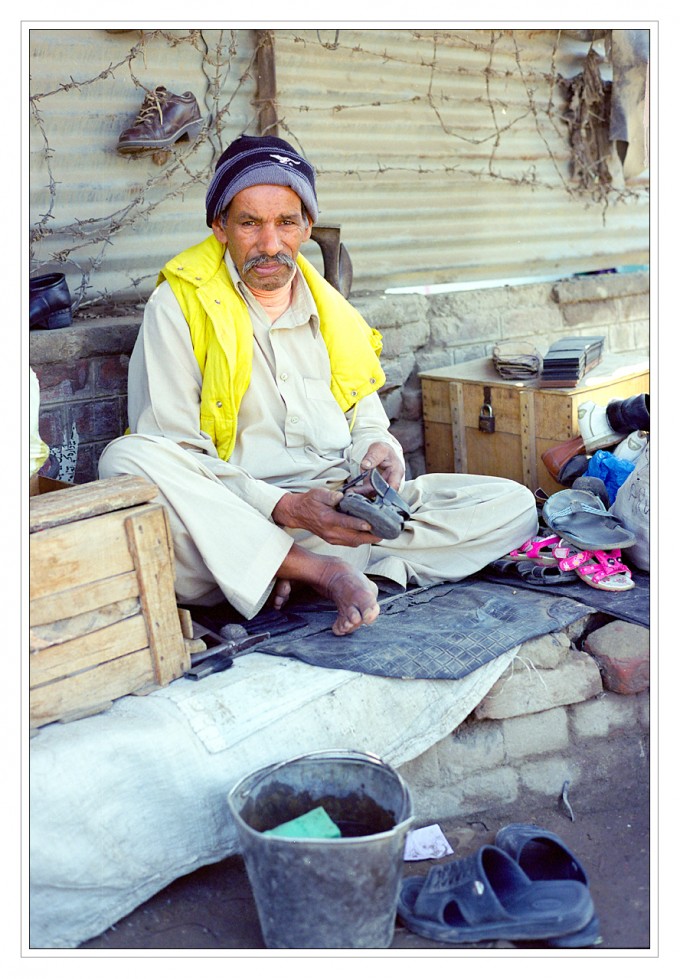 My results were a mixed bag. The 4mm Planar shots were nailed as usual and keepers.  The 90mm Sonnar T* shots wide open at f2.8 were hit and miss. I had as many off focus shots as nailed ones and I was very disappointed with this lens. Sure, the nailed shots are beautiful, but I want to be in charge and not subject to the whims of a focussing system. Anyway, the Astia 100 was pretty nice, not as nice as my beloved Kodak e100vs but not bad. The Adox Silvermax I shot with and without a Hoya Orange filter. I gathered the higher contrast Filter may give some good effects outdoors.
Kashmiri Child
Sargodha, Punjab
Contax G2 45mm Planar T* Kodak Ektar 100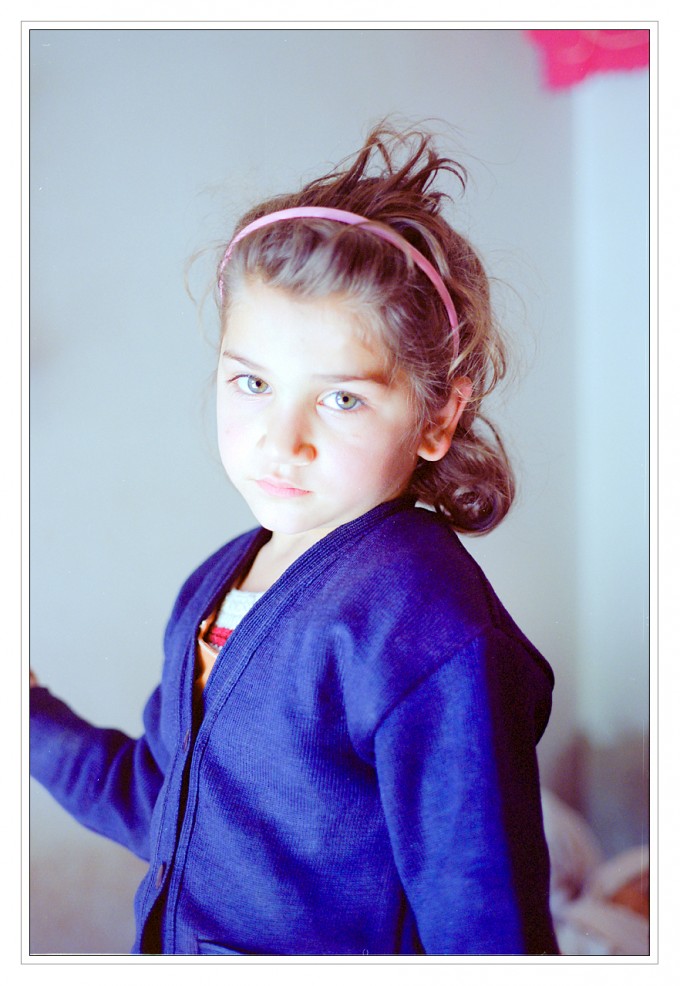 I developed the Adox Silverman in Rodinal 1+50 and scanned everything using my Plustek Opticfilm 8100 scanner. I cleaned up the scanned Astia Slides in Photoshop (rid dust and spots), resized and gave them a border – hardly any post processing. The Adox Silverman results were very pleasing, I did foolishly drop the negatives after drying and there was hence some dust but very nice tones and feel – I'd love to print these. I used Photoshop Layers to dodge and burn and levels, then resized and border applied – not USM at all here!
The retired Soldier
Jhelum, Punjab
Contax G2 45mm Planar T* Kodak Ektar 100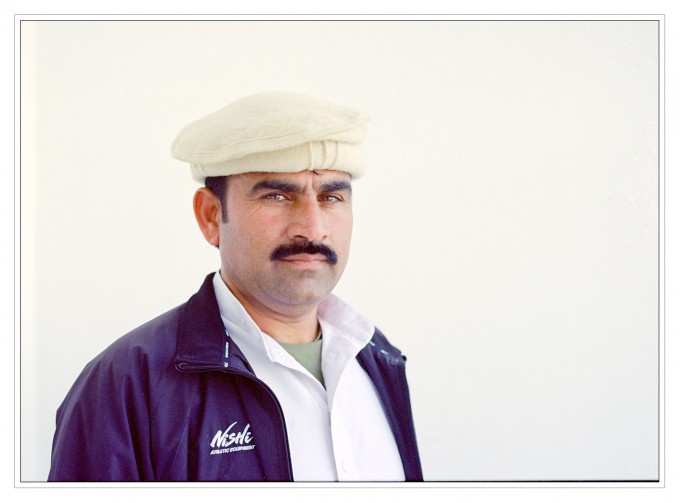 –
The Matriarch
Jhelum, Punjab
Contax G2 45mm Planar T* Kodak Ektar 100
90mm Sonnar T* (bottom)
The Kodak Ektar is a nightmare. I cannot understand why people use this stuff. In almost all respects it is Inferior to a decent E6 Slide film – the only reason to use this would be latitude and I had no need of such huge Dynamic Range. So this is the last time I will use this or any other C41 Colour Film (unless forced to). Give me Slides, BW or Digital any day. A royal pain to scan and to get the colours and contrast right – at least Slides (and in camera Jpegs) give me everything as I want with no fluffing around – shooting C41 is worse than RAW capture (which I find to be a total waste of time and effort and of vital minutes of ones life).
Anyway, enough ranting, here are even some samples. The others can be found on my Flickr.
Cheers!
Punjabi Widow
Near Sarai Alamgir, Punjab
Contax G2 90mm Sonnar T* Fujichrome Astia 100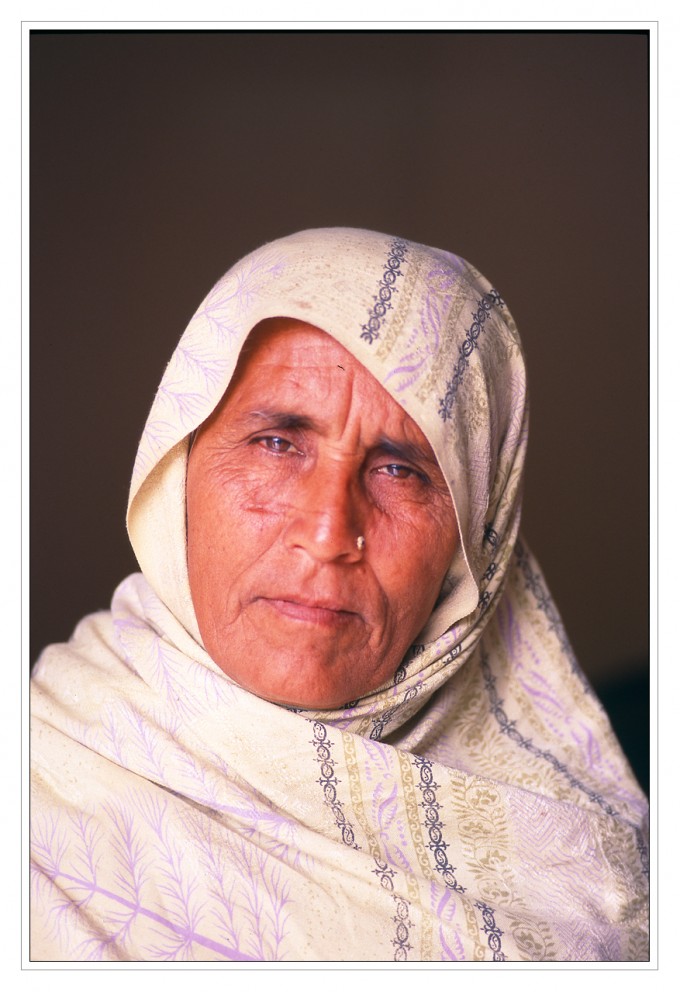 –
Old lady with a Hukkah pipe
Near Sarai Alamgir, Punjab
Contax G2 90mm Sonnar T* Fujichrome Astia 100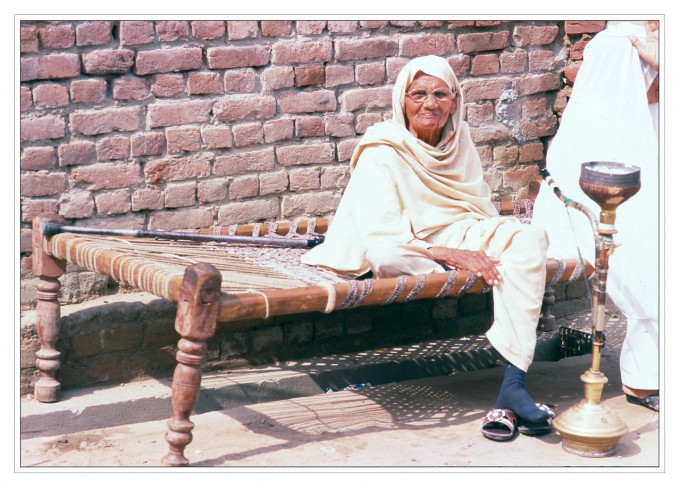 –
Jatt Villager
Near Sarai Alamgir, Punjab
Contax G2 90mm Sonnar T* Fujichrome Astia 100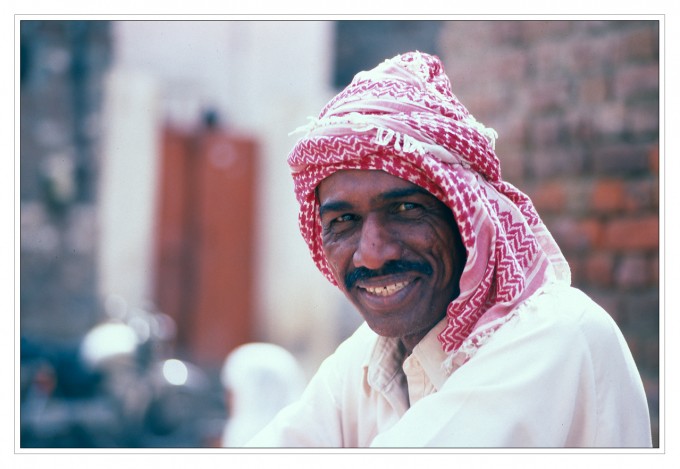 –
Jatt Village women
Near Sarai Alamgir, Punjab
Contax G2 90mm Sonnar T* Fujichrome Astia 100
–
Happy Village child
Near Sarai Alamgir, Punjab
Contax G2 90mm Sonnar T* Fujichrome Astia 100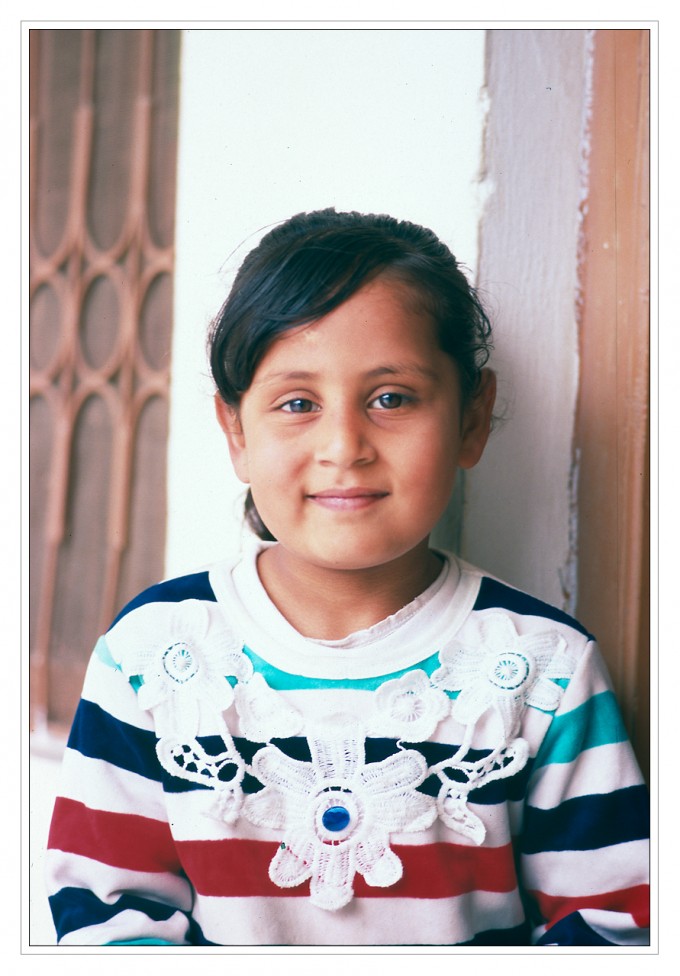 –
Blind Kashmiri Gent
Near Sarai Alamgir, Punjab
Contax G2 90mm Sonnar T* Fujichrome Astia 100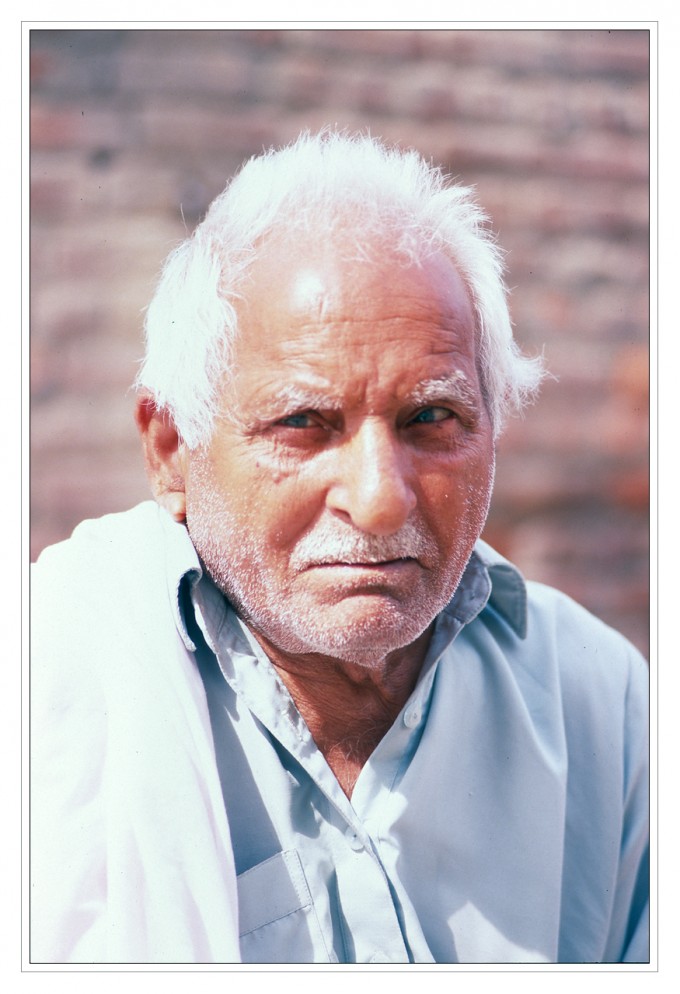 –
Retired Village Gentleman
Near Sarai Alamgir, Punjab
Contax G2 45mm Planar T*
Adox Silvermax 21
Rodinal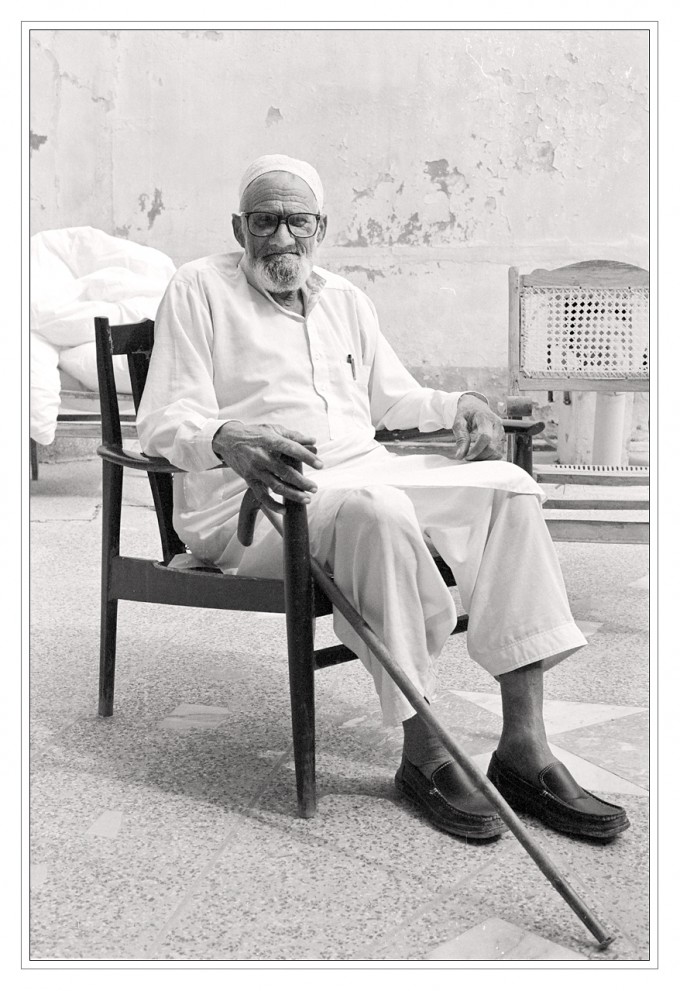 –
Man with Motorbike
Near Sarai Alamgir, Punjab
Contax G2 45mm Planar T*
Adox Silvermax 21
Rodinal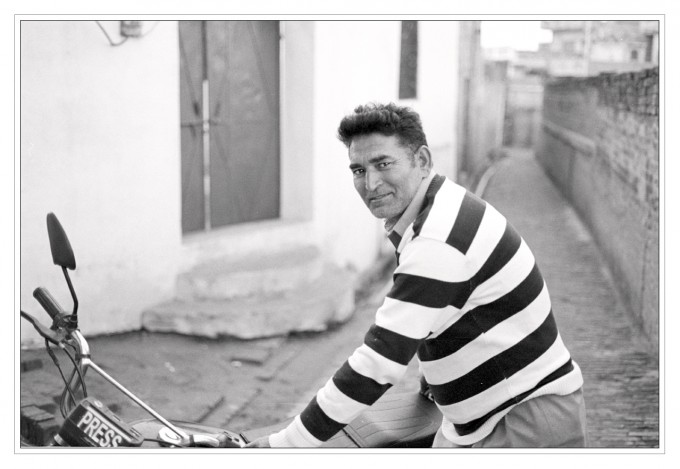 –
Old Matriarch
Near Sarai Alamgir, Punjab
Contax G2 45mm Planar T*
Adox Silvermax 21
Rodinal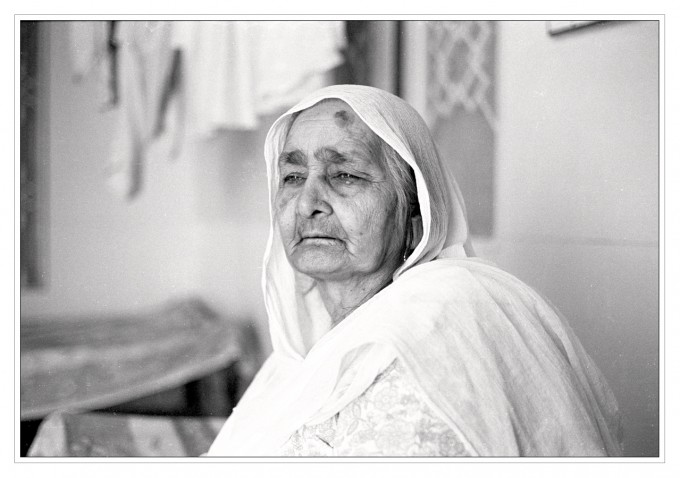 –
Servant Girl
Near Sarai Alamgir, Punjab
Contax G2 45mm Planar T*
Adox Silvermax 21
Rodinal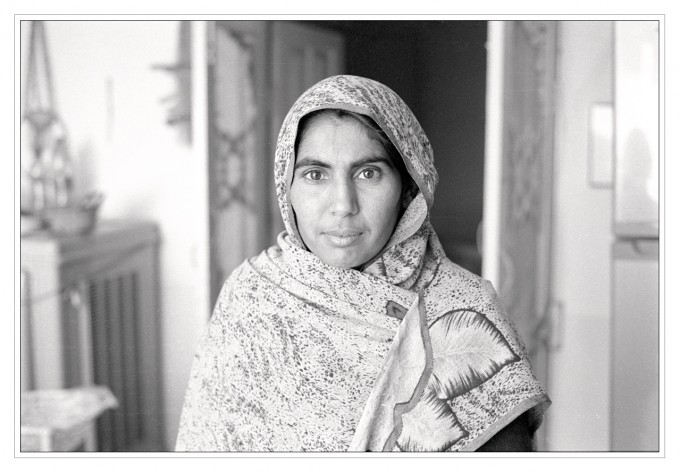 –
Punjabi Matriarch
Near Sarai Alamgir, Punjab
Contax G2 45mm Planar T*
Hoya Orange Filter
Adox Silvermax 21
Rodinal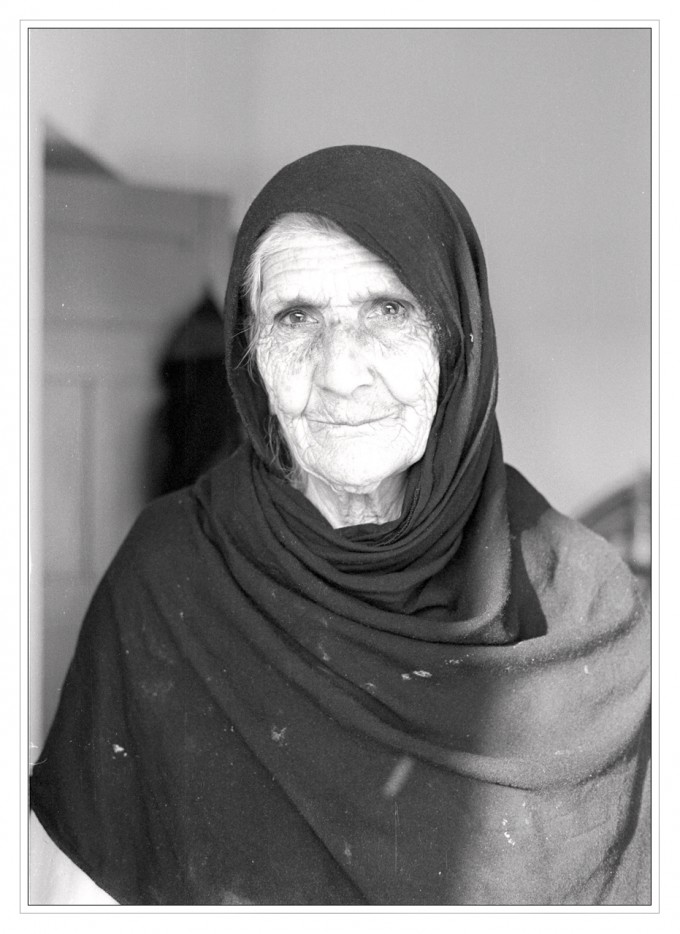 –
Brothers
Near Sarai Alamgir, Punjab
Contax G2 45mm Planar T*
Hoya Orange Filter
Adox Silvermax 21
Rodinal
–
Retired Village Gentleman
Near Sarai Alamgir, Punjab
Contax G2 45mm Planar T*
Adox Silvermax 21
Rodinal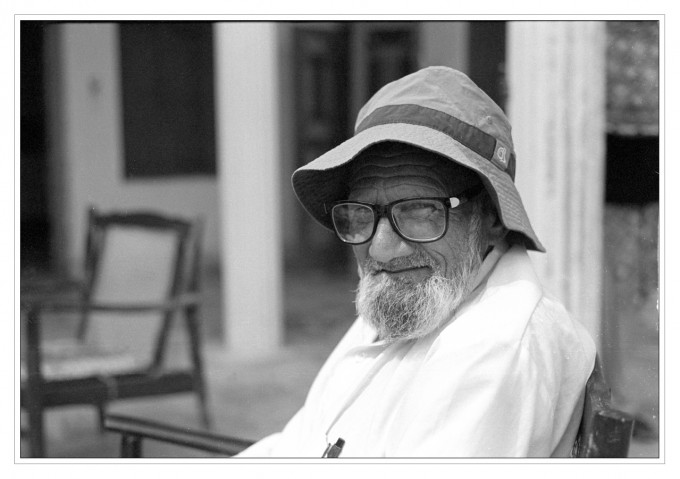 –
Kashmiri Village Girl
Near Sarai Alamgir, Punjab
Contax G2 45mm Planar T*
Adox Silvermax 21
Rodinal