Oregon Landscapes with the Leica M9 in B&W
by Kirk Williamson
Almost a year ago my wife and I made a trip out to Oregon to visit our twin sons who have moved out there to find work in their field (3d animation). Knowing that the landscapes out there are really something compared to the East Coast I was really in a conundrum as to what to bring for gear. I am a newspaper photojournalist and carry Canon pro stuff all day every day and there was no way I was going to travel with all that heavy gear. I kept looking at my M9 wondering if it were really possible to travel with just that and my Canon G15. I know people travel light with the Leica gear all the time but they usually use it for street shooting and the usual tourist stuff. So I finally decided to go for broke and break away from my comfort zone and went with the M9 and the 35 f2 Summicron, 50 f 1.4 Summilux and the old bear 90 f2.8 Tele-Elmarit from the late sixties.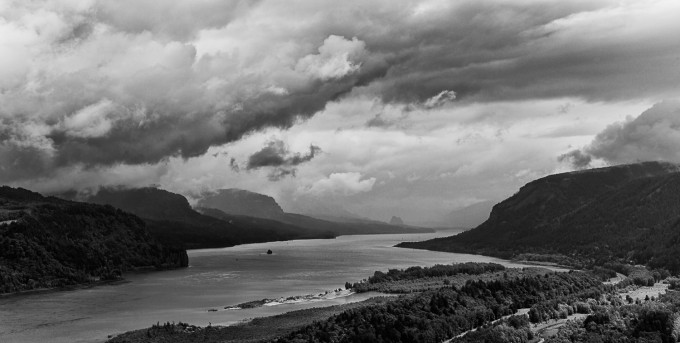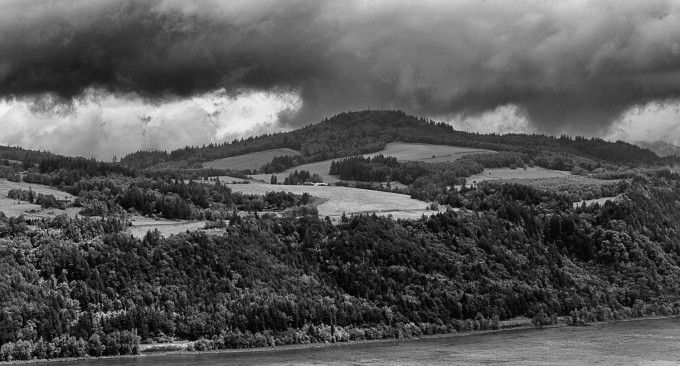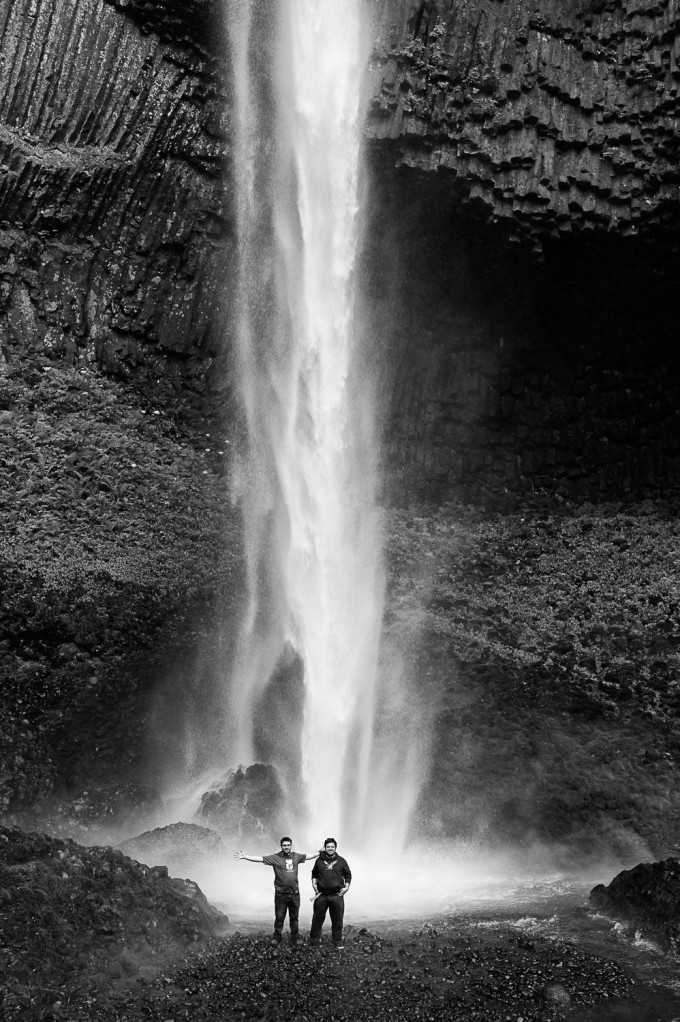 I had no idea what I was in for when we got off the plane in Portland. It being June made me think that the weather was going to be ok but it is Oregon and rain is part of the equation, but really, all the time! So on the first day out we drove to the usual places involving beautiful waterfalls and tricky driving along the old road above the Columbia River Gorge mostly in the rain. The sun would peak out of the rain clouds from time to time giving me fantastic opportunities for images involving landscapes and clouds.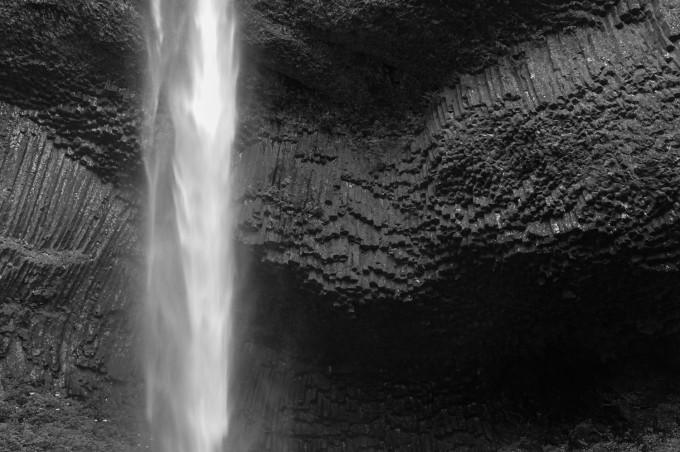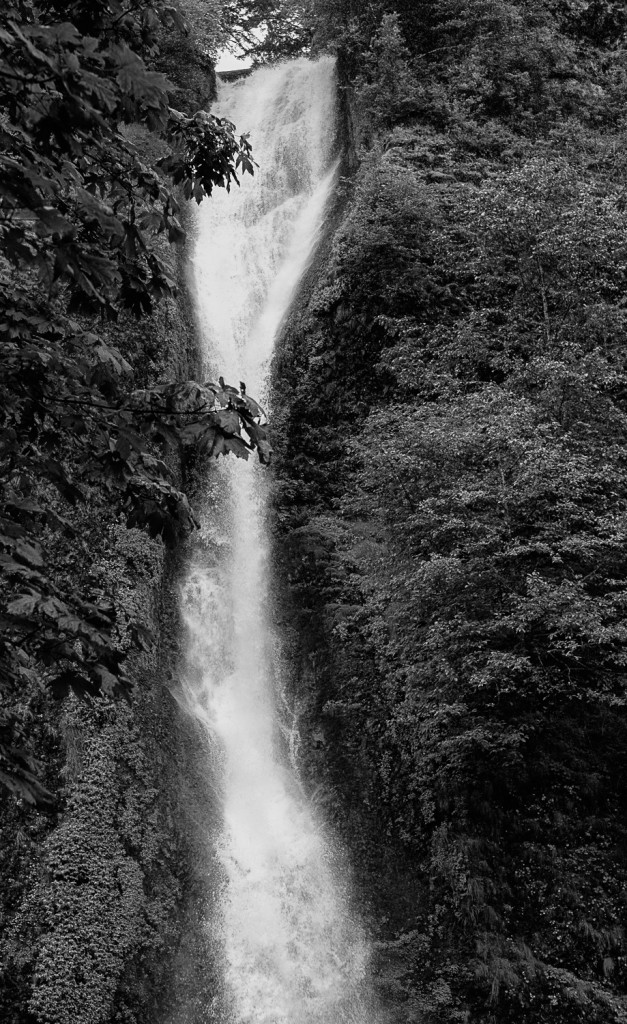 I found myself using the 35mm and 50mm all the time for these scenics with clouds. I just put the lens at infinity, no focusing involved (old school auto focus). These two lenses did the bulk of the work and they were a joy to use. The 90mm was almost as much and the images were spectacular. I only wanted my 21mm a few times but all in all the travelling light thing was great, the Leica excelled at landscape shooting. Now I do have to say that I was not very well prepared for shooting waterfalls as I did not bring a tripod and cable release. I was able to get around it using the Canon G15 or shooting at around 1/30s some even at 1/90s to slow down the larger water falls.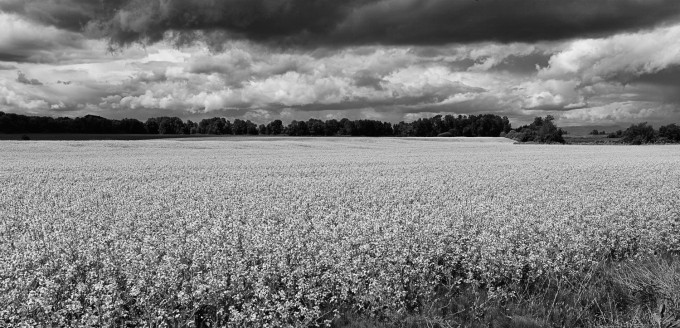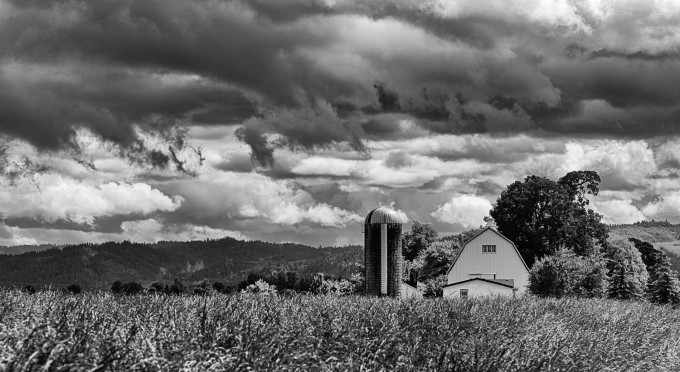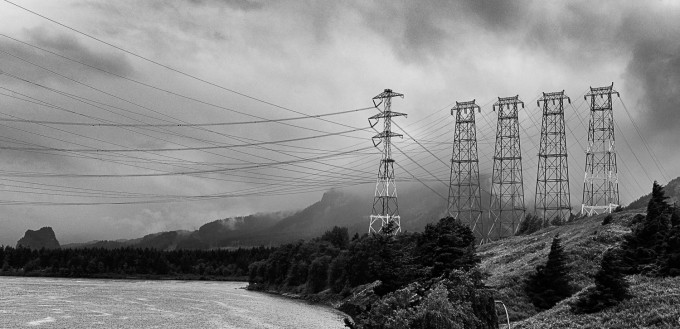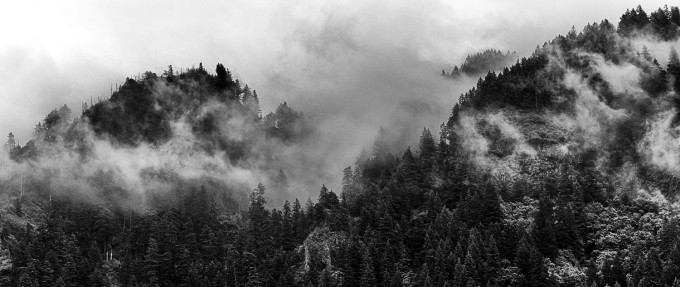 The Canon G15 made it out a few times but mostly on a hike of Silver Falls State Park which has ten waterfalls along a hiking route. What a great camera to hike with! Two of the shots I have included were taken with that camera – two of my favorites. The waterfall shot made with this camera was done holding it down on a post at 1/6s so it is a bit soft which adds to it's other worldly look. The macro leaf shot was made with the G15 as well.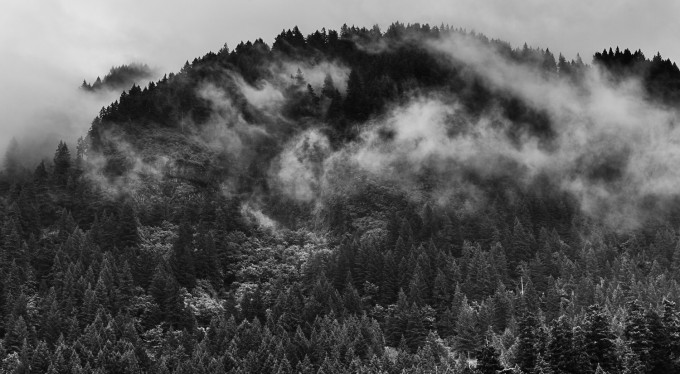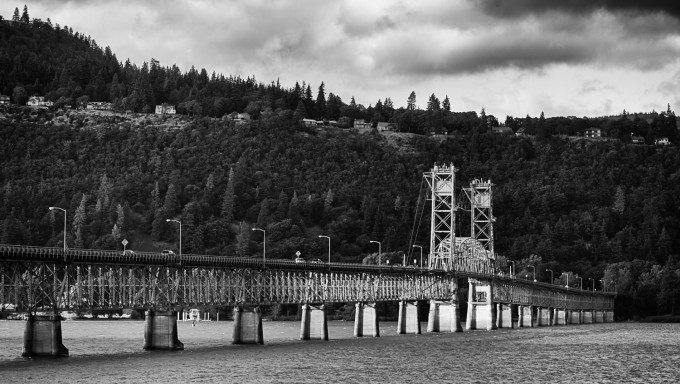 Very quickly I noticed that this was going to be a mostly B&W conversion right from the start. The colors were muted with the gray skies and rain so I converted some right way after loading them into my iPad. The result was wow! The clouds just popped. So I knew when I got home that post processing in Silver Efex Pro would be warranted. Boy was I right the results were fabulous.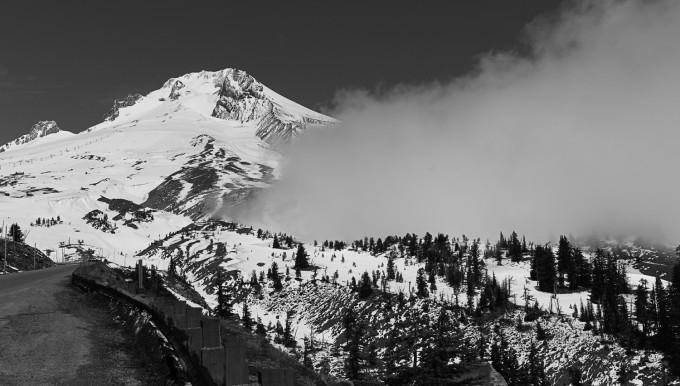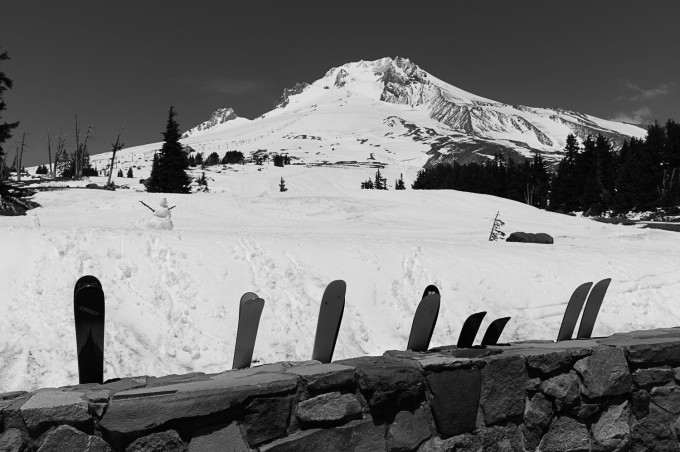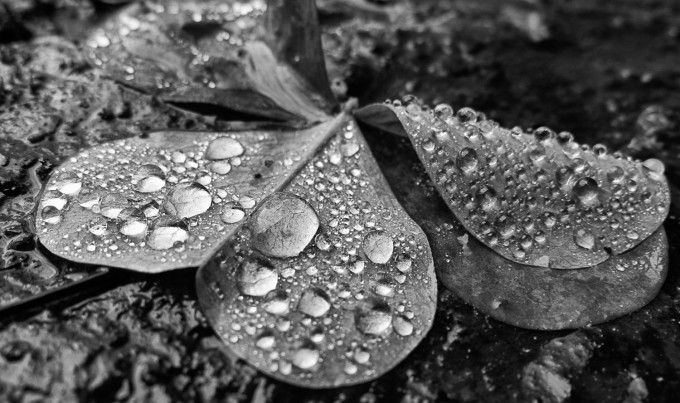 Needless to say my small kit was a big success. I have upgraded my M9 to the M-P 240 and plan on bringing that along for this years trip. We will be going to the coast so I will be including my 21mm Super Elmar as I know I'll need it. This time the G15 will be staying home as my Sony Nex-7 will be tagging along to use with my Leica glass.
My website is www.krwphoto.com and my blog is www.krwphoto.com/blog
Thanks,
Kirk