Join Me on Facebook and YouTube for upcoming Exclusive coverage!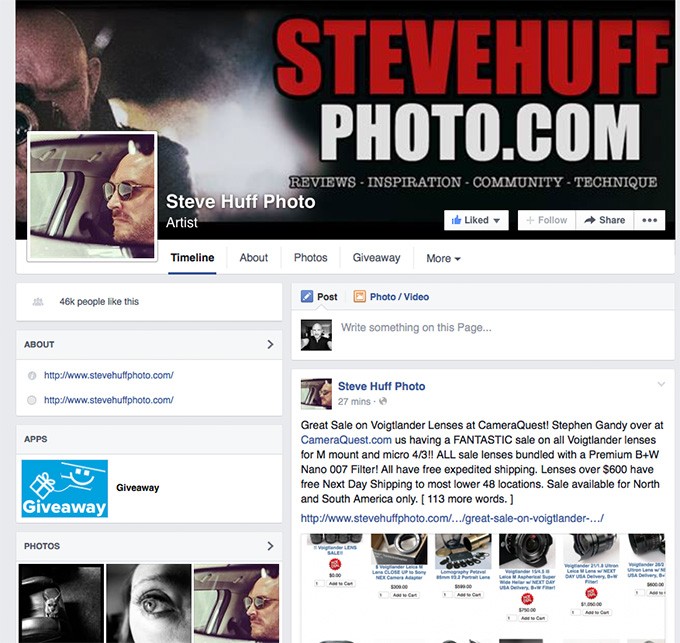 Hey Guys!
Facebook…
Happy Sunday! Just wanted to share a reminder to come on over to my Facebook page for SteveHuffPhoto and give it a like! When it hit's 50K likes I will be doing a cool giveaway, so head on over and click LIKE! I will be posting some new exclusive news updates there in the next 2-3 weeks on something you all want to see, Sony A7RII coverage, and many things will be posted to the Facebook page that will not be here, so be sure to check it out! STEVEHUFFPHOTO.COM FACEBOOK PAGE IS HERE!
YouTube…
Also, I will be doing many more videos coming up here real soon for my YouTube channel, including the A7RII coverage SOON so be sure to check out my YouTube channel HERE and Subscribe! LOADS of new stuff on the way and by subscribing you will be sure not to miss any of it!
THANK YOU!