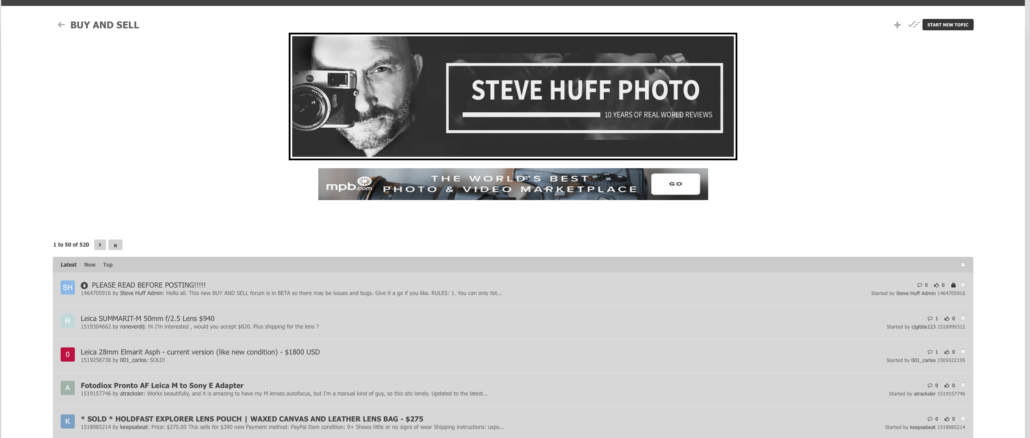 Buy & Sell forum gets a Facelift! Check it out.
Hey guys, just a note to let you know now that the site re-do is done and so much faster, I also redid the buy and sell forum so A: It matches the site and B: It is easier than ever to use. Loads of gear for sale there, so feel free to check it out HERE! 
Have a great weekend all, I am headed out here shortly to do more tests with the Voigtlander 40 1.2 on the Sony a7RIII and Leica M10. Will be heading to Vegas Sunday for WPPI and other camera related business, updates on all of that next week!
Steve