READER QUICK SHOT: Leica M240 and 50 Noctilux
by Tom Woods
From Steve: This "Quick Shot" will be a new series much like the daily inspiration but with ONE SHOT only. If you have ONE SHOT that you love, send it to me with a description of the shot, what you used to take the image and why you like it. I may post it as a "Quick Shot"! Send to me at stevehuff1@me.com.
Dear Steve:
For your consideration, here's one shot that I like, probably more than any other.
Shown are my neighbors Dick and Kathy Ralston in their hot tub. This photo was taken one week after Kathy was diagnosed with terminal pancreatic cancer. Dick and Kathy asked me to take this photo before Kathy started chemotherapy and her hair fell out.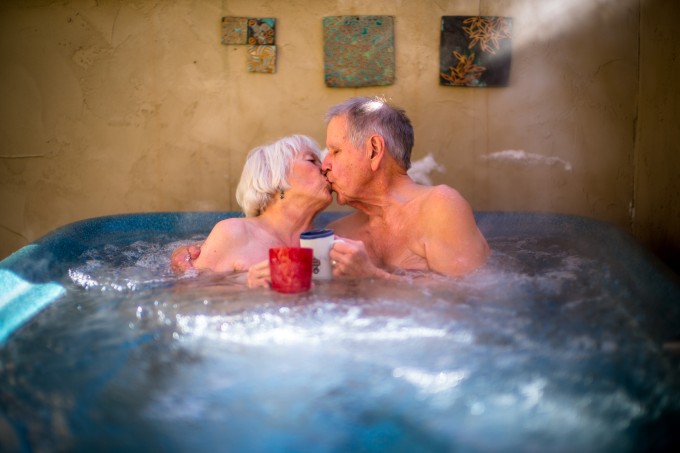 Details: Leica M240 + 50mm 0.95 Noctilux.
Thanks, Steve, and please keep up the good work. I love your posts and articles.
Best,
Tom Woods