Canon EOS M Review (Or Why I Learned to Stop Worrying and Love the Camera)
By Jonathan Acierto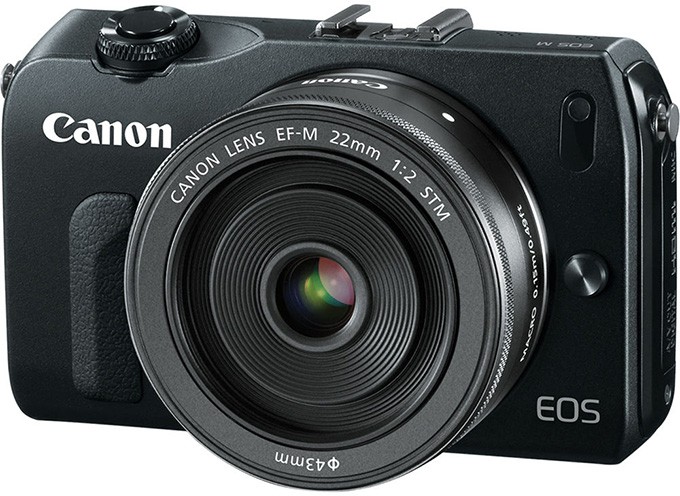 Hello Steve and Brandon,
The Canon EOS M got a lot of bad reviews when it first came out. It was basically dead on arrival due to all of its shortcomings and perceived lack of effort on Canon's part to design a camera that could rival the other mature mirrorless system cameras from Sony, Olympus, Panasonic, and Fuji. So when it came time to choose a mirrorless camera to carry around to replace my Sony RX100 compact, I chose the Canon EOS M. Why on earth would I choose the apparently worse mirrorless offering? I've been using it for a little while now and, even with all its shortcomings, let me explain why I'm happy with the EOS M.
Price
When the EOS M was first released, it was originally priced for retail at about $800 for the kit with the 22mm f/2 pancake lens. Ever since the camera flopped, the price has been dramatically reduced to about $379 for the same kit on Amazon, and even less for the body only. You know what that means: really low used prices. Heading over to the fantastic KEH, I was able to get an EOS M with the 18-55mm kit lens for under $300, less than I paid for the RX100. Even compared to the entry level m43 cameras, the EOS M is a steal. Kudos to all of you who have enough disposable income to buy top of the line mirrorless cameras and glass from Leica, Sony, Fuji, Olympus, Panasonic, etc. Reading headlines of people who have multiple mirrorless cameras and can buy f/-1.0 lenses for all of them makes me jealous. But for the rest of us folks who have a limited amount of disposable income, price is and always will be a major factor.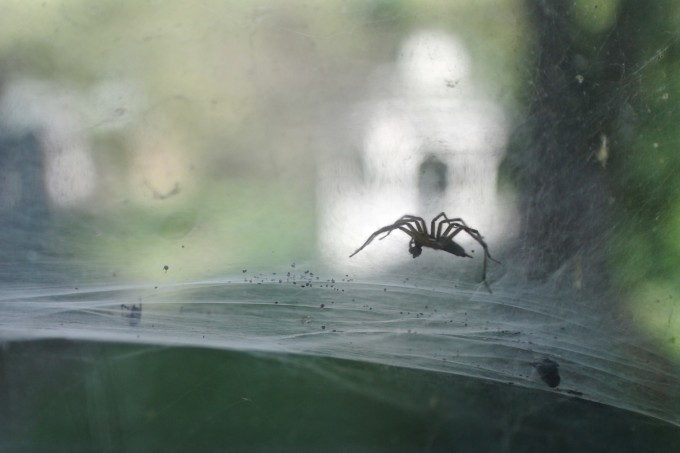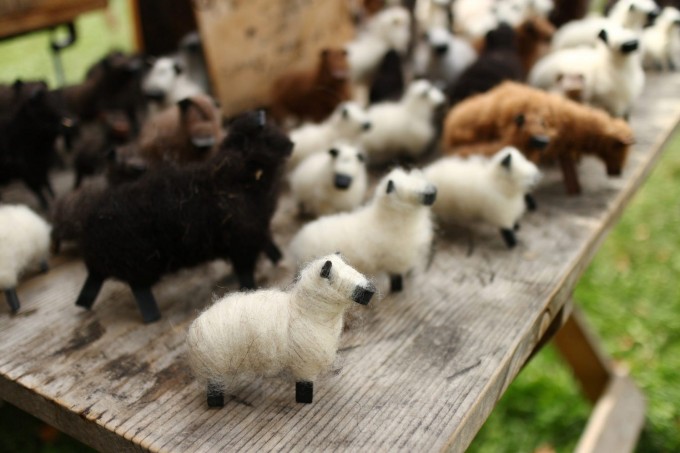 Video
While the photographic community has shunned the EOS M, the video community has embraced it and it has become somewhat of a cult video camera. I was originally looking to get a camcorder, but entry level enthusiast camcorders with relatively larger sensors start around $1,000. I simply wasn't interested in getting a consumer grade camcorder due to the small sensors, hence the lack of DOF control. Entry level HDDSLR's and high end superzooms (like the Sony RX10) have become a great value for getting professional looking video, but they are still relatively bulky and the ergonomics aren't the best for video. Action cameras are tiny and can withstand all kinds of abuse, but they are just not designed for shooting everyday videos of your kids (unless your kids are surfing or riding a dirt bike and you want to get footage from their point of view).
The EOS M has became a popular camera to use for video because it has a large sensor which enables it to get the same DOF control as HDDSLR's, it has a mic input so you can get better audio by connecting a much higher quality mic, and it is very compact and light weight, perfect for run and gun video shooting. Years ago I had a Canon Rebel T1i and I loved using it for video, but it didn't have autofocus or tracking focus in video mode, so I had to manually focus. After a while, manual focus became a real chore. If I was a DP or first AC, I'd probably do a better job with manual focus, but I'm just not that good. The EOS M has auto and tracking focus in video mode. It's not perfect by any means, and other mirrorless system cameras have better auto and tracking focus in video, but the EOS M is still better in most situations compared to my crappy mannual focusing. Keeping the aperture closed down a bit to get a deeper depth of field helps too. While having a razor thin DOF in a still photo is all the rage nowadays, having a razor thin depth of field for long lengths of time in video footage is now cliche and tends to get really monotonous and hard to watch. Video is a whole different art compared to photography, all you have to do is pay attention to what you see in movies and on TV. In the video world, shallow DOF is used very sparingly.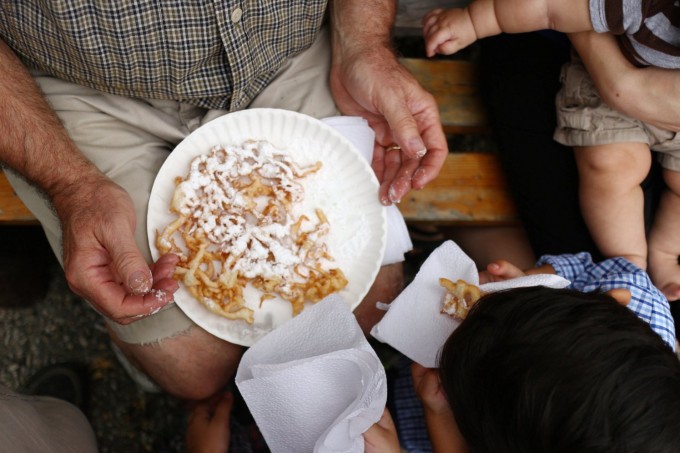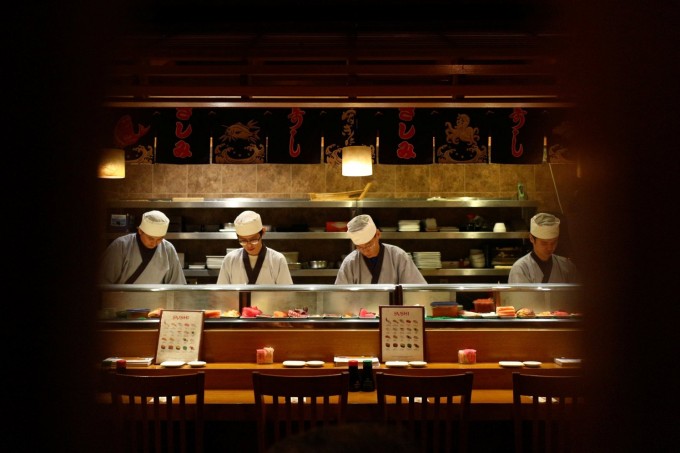 Operational Speed
Trying to use the EOS M like a DSLR or enthusiast camera sucks, and sometimes it can be painful (sounds like the complaints about the original Fuji X100, doesn't it?). I'm used to just pointing the camera towards the subject, half pressing the shutter button to acquire focus, and pressing the shutter button all the way down once the camera gets focus. With the Sony RX100, I'm able to get focus and snap a photo or 2 of people on a sidewalk while I'm in a moving car. Letting the EOS M decide what to focus on is a crap shoot, it could focus on the correct subject fairly quickly, or it could take a while to hunt for focus. The slow focus is the main reason why the camera has been criticized so heavily.
Then I had a revelation: the EOS M was designed for regular consumers who are used to a smartphone touch interface. This may be obvious at first, and many reviewers mentioned this, but it's easy to forget if you're an enthusiast or professional who normally uses a DSLR, mirrorless system camera, or other more advanced camera. Once I started using the touchscreen to focus, the camera felt much quicker to use. Using the touch screen to focus, then pressing the shutter button to take the photo, works much like my iPhone. The EOS M also does a fairly decent job tracking the subject once you acquire focus via the touch UI. It's also much quicker to change settings (white balance, ISO, etc.) using the touchscreen compared to using the physical buttons and wheel to dive into menus. People always complain that camera interfaces are stone age, but Canon designed a pretty good touch interface for the EOS M, and reviewers complained it's too touch oriented for more serious photographers. Go figure.
The biggest slow down after getting over the touch UI focusing seems to be after pressing the shutter button all the way down. The camera takes almost a full second to write to the memory card. I'm not entirely sure why this process is so slow, as the camera can write 1080P video at 30fps to the card without any slowdowns. Is it annoying? It can be, especially when I'm trying to fire off 2 or 3 shots quickly as I do with the Sony RX100 or Canon 6D. Does the slow write speed stop me from shooting the moments I'm trying to capture? No. I actually think the slow write time helps slow me down and be more selective of my shots. With my Canonet QL17 GIII 35mm film rangefiner, I have to wind the film after every shot, so I'm used to not being able to take shots in quick succession. With the EOS M, I'm shooting more in the Cartier-Bresson, wait for the decisive moment style, rather than spraying and praying.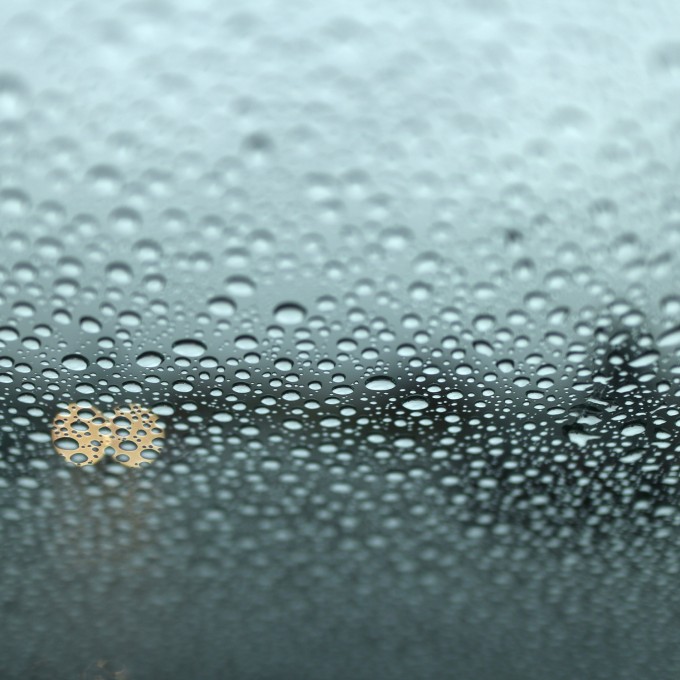 Image Quality
It's good, what more do you need to know? Just look at the photos. We're at a point where any camera with a sensor 1″ or larger can take fantastic photos, the only limitation is the quality of the lenses. While the native EF-M mount lenses aren't professional L glass quality, they're good. I'd even say they're better than the older, pre-STM Canon DSLR EF-S mount crop sensor lenses I've used. The EF-M 22mm f/2 STM (35mm full frame equivalent) is certainly as good as any of the mid level Canon EF USM prime lenses, it's about 1/4 of the price, and it's tiny. Putting this lens on the M makes it almost as compact at the Sony RX100. I don't plan on using the EF-M 18-55mm IS zoom lens much for stills, but it's more than good enough for shooting 1080p video. The image stabilization really helps to eliminate vomit-inducing camera shake.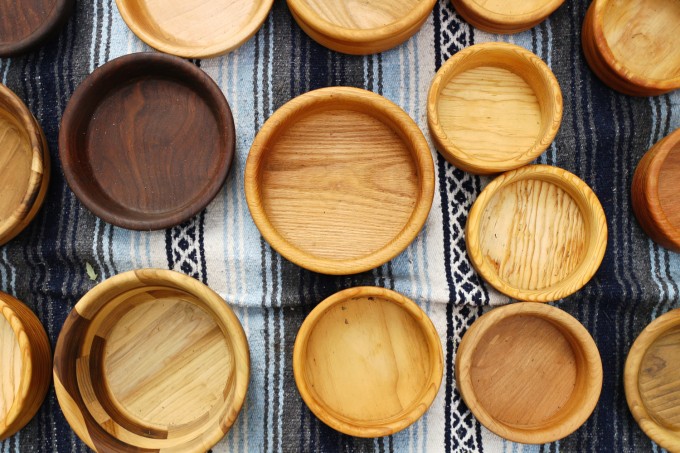 Closing Thoughts
For all the talk of the convergence of stills and motion in one camera, it still hasn't quite happened yet in the enthusiast/professional space. In the consumer world, I think the iPhone and smartphones have become the only camera normal people need for stills and videos, making smartphones true convergence devices. That leaves pros and enthusiasts as the only people left who are willing to spend money on a separate camera and/or camcorder.
Mirrorless system cameras have changed the stills world and HDDSLR's have changed the motion camera world, so it makes sense that the newest convergence cameras will be a combination of those two devices. Mirrorless system cameras are gaining better video capabilities all the time, but Canon started the HDDSLR revolution, so they are coming at the mirrorless world from the opposite direction of taking the HDDSLR video capabilities and cramming them into the EOS M. They did a good job, all they need to do now is match the stills photography performance of their entry level DSLR's. I think they're getting there; the reviews for the third generation EOS M3 have been very good. Canon has had plenty of time to improve the M since the original was released 3 years ago. The reviews of the M3 have been so good that Canon decided to release the M3 in the US after initially announcing they wouldn't. A couple more iterations of the EOS M and they'll not only catch up to the other mirrorless cameras, but they may even surpass them. In the meantime, I'll have my EOS M in hand, capturing fantastic videos and photos and having a blast.
All the photos included with this review were shot with the 22mm f/2 EF-M STM lens. For more of my photos, please visit my Flckr page:
https://www.flickr.com/photos/samuraislice/album/
Jonathan V. Acierto