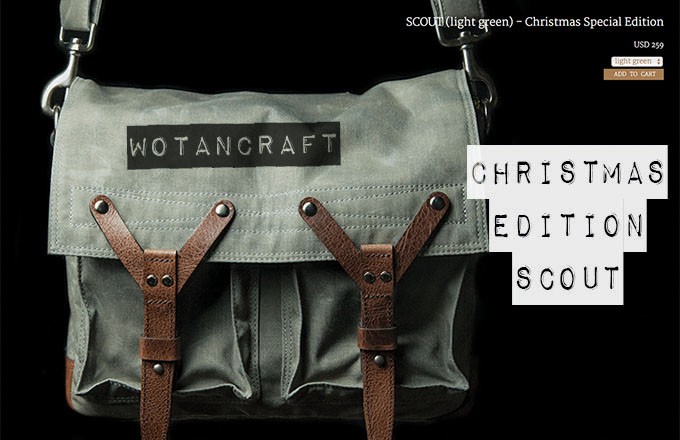 New Wotancraft Scout Special Christmas Edition Bag – Get it here.
ONE OF THE BEST camera bags ever made from Wotancraft, the SCOUT has just been made up in a special edition light green Christmas Edition. Besides the Ryker from Wotancraft (see my review here ) the Scout is my 2nd favorite bag from them. Its gorgeous, functional and made to last forever. It's tough, comfortable to carry and this Christmas edition is easily holding my Leica SL, 24-90 Zoom and a 50 Summilux ASPH, which I am finding to be a perfect SL kit 😉 My Ryker does not hold this kit, but the Scout does, and it fits nicely all snug inside of its protective housing.
This bag would be perfect for a Leica M system with 3-4 lenses, and accessories. It could also work with a DSLR or any Mirrorless system out there from Sony to Olympus to Samsung to Fuji. It's not large but it's not small, the scout is just right. It doesn't look like a man purse, instead it is rugged and gives off a sense of adventure. It's a beautiful bag…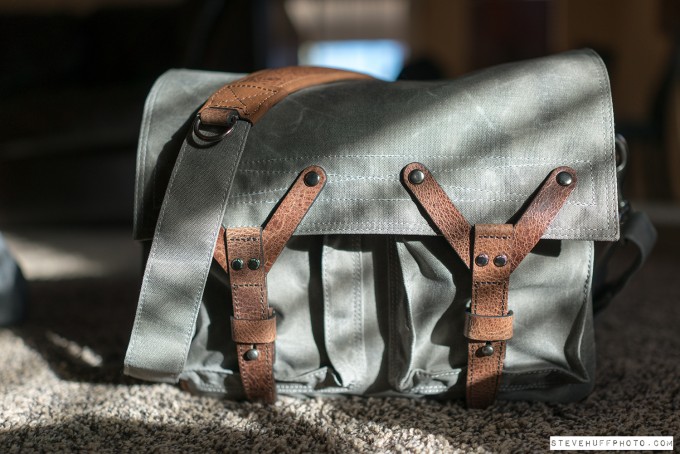 –
Once you open the top flap you will see a protective cover that keeps your gear from rain or snow. I LOVE This feature of the Wotancraft bags. Zip this open to reveal the inside..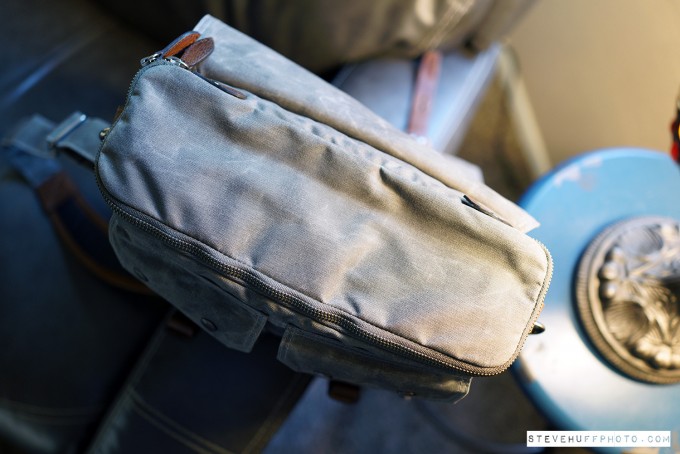 which has even more protection that covers your expensive gear. Flip open the flap and you will gain access to the interior…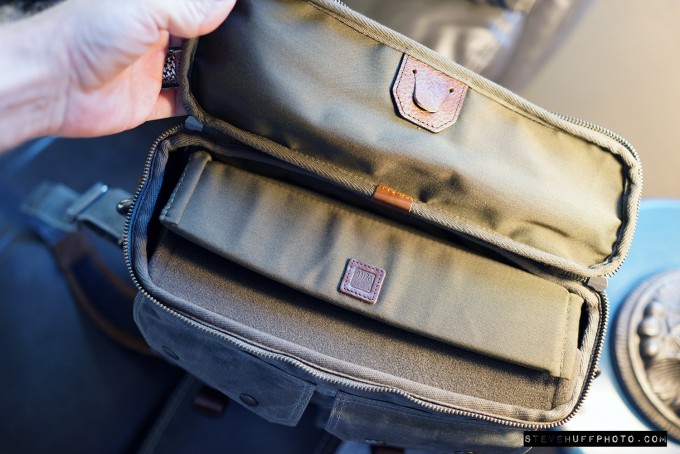 Inside is my Leica SL, 24-90 and a 50 Summilux ASPH. I can also fit the charger, sd cards, cables, and my iPad mini in the back.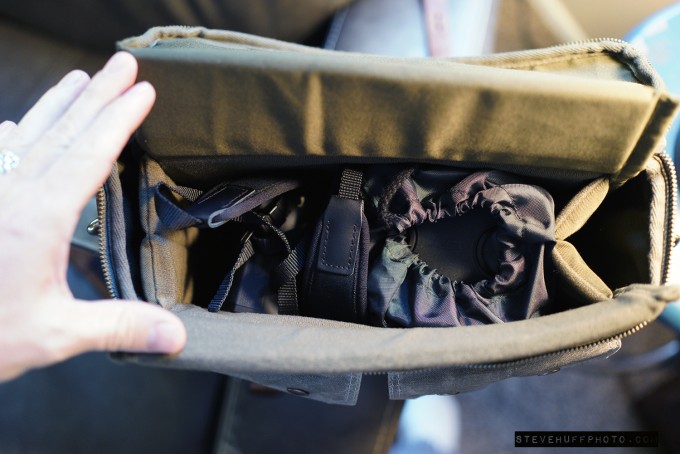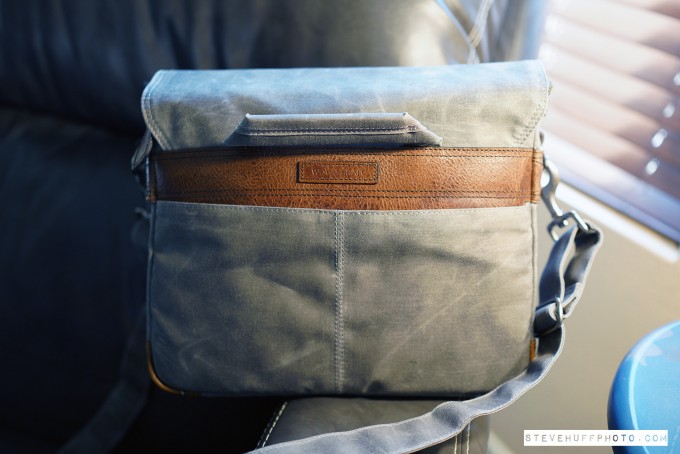 Everything is of high quality with all Wotnacraft products. The Scout is for those who prefer a Canvas look instead of all leather like the Ryker…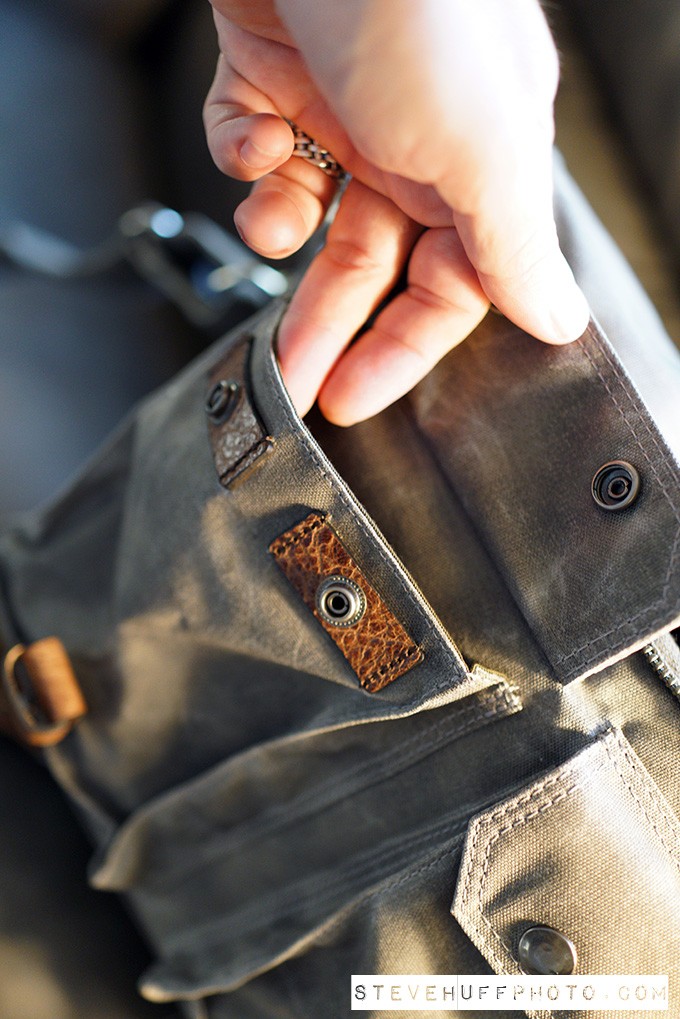 –
I also received a VERY nice lens pouch from them (HOBBIT LENS POUCH) along with the bag that is above and beyond most lens pouches in regards to materials used and protection. I will use this without question and it will stay with my Scout.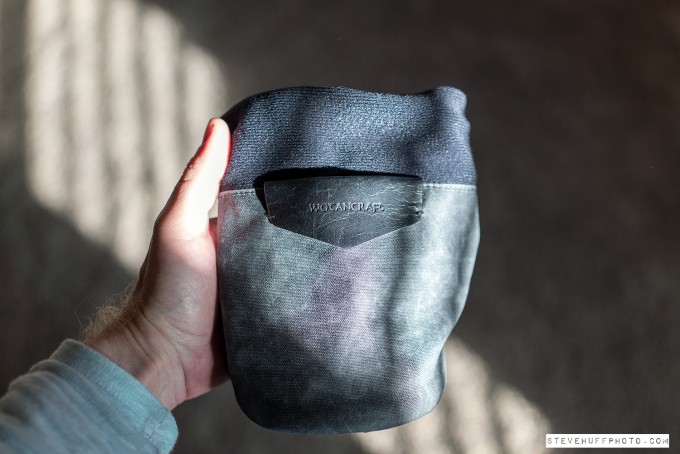 You can order this special limited edition Wotancraft Green Scout Christmas Edition NOW right here at Wotancraft direct. Mine arrived in 3 days and it is LOVELY in every aspect. You can see my review of this bag HERE. Same bag, new special color. 
Specs:
Light green canvas + light colored leather

The Wotancraft W.A.L canvas is based on tough Cordura fabric, with underside PU-coated to prevent water seepage, and further treated to look like natural cotton canvas. W.A.L stands for

Water-repellant, Abrasion-resistant, and Lightweight

Designed for mirrorless system (you can demo with Leica SL or your latest A7 system)

Becomes an everyday office / messenger bag once you remove the shock-resistant insert

Now on till 2015/12/31, order of Wotancraft camera bag comes with one HOBBIT camera lens / travel pouch as Christmas gift
– photojournalist's most desired WOTANCRAFT camera bag. Inconspicuous, protective, with a slight touch of WWII military equipment aesthetics
– removable shock-resistant insert that fits mirrorless camera set x2, flash x1, and additional accessories
– padded compartment for 10″ laptop or iPad
– interior flap with zippers (bronze YKK with rustproof coating) ensure dust and rain resistance in ourdoor environments, with upstanding rim to avoid gear scuffing against zipper tooth
– back pocket with leather rain cap (tucked in by default), designed specifically for photojournalists to quickly access field journals
– curved ergonomic shoulder strap pad for maximum comfort when bearing weight, with anti-slippery padding lined underneath
– vegetable tanned full grain cowhide and sheep skin leather parts, with tough rugged skin creases and pores clearly visible
– bag exterior:
31 x 12 x 23 cm
removable insert interior:
27 x 10 x 20 cm
front pockets:
14 x 2 x 16 cm
back pocket:
30 x 15 cm
interior padded compartment:
29 x 23 cm
interior hidden pocket:
18 x 15 cm
shoulder strap:
adjustable between 90-130 cm
weight:
bag 0.725 / insert 0.36 / shoulder strap 0.245 kg
– package include:
SCOUT bag x1
padded divider (no cap) x2
padded divider (with cap) x2
adjustable shoulder strap x1
dustproof bag x1
"REMOVE BEFORE ADVENTURE" military ordnance tag key chain x1