My "Enthusiastic" Reviews are that way for a reason…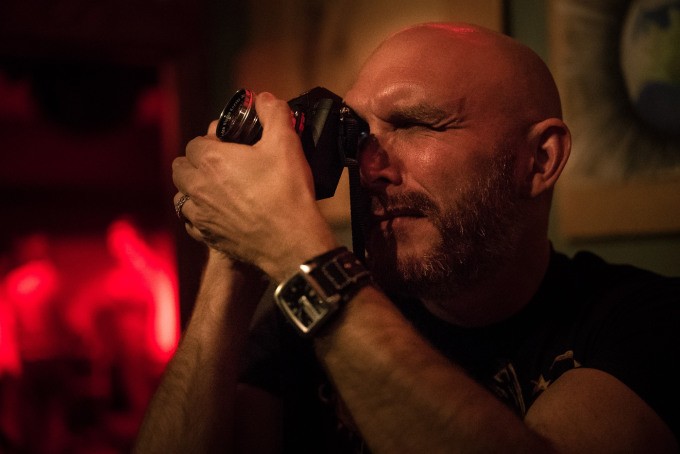 Hey Guys! HAPPY ALMOST FRIDAY!!! Just a commentary….
Many ask me why my reviews are so enthusiastic. Lol. My reviews, starting with my VERY 1st ONE nearly 8 years ago (Leica M8), was SUPER enthusiastic. That's how I am when I am truly excited about something. When a new camera or piece of gear arrives (and I get new gear WEEKLY) and it is something that is REALLY good or ticks my boxes, then I get excited about it and THAT excitement OOZES in my words because I TRULY am excited and want to share this excitement WITH YOU, ALL OF YOU!
Someone emailed today and "suggested" I am enthusiastic in reviews to boost sales to B&H or Amazon (more commissions for me) and that is so far from the truth, let me tell you why…
If it were a money game for me, I would be all over the Fuji Bandwagon promoting Fuji, as they are popular and THOUSANDS love them. I could make loads of cash "being enthusiastic" about a Fuji camera but instead I share my REAL feelings, which have been lackluster with Fuji since the X-Trans sensor, I have been one of their biggest critics over the past 2 years due to build quality, speed, AF accuracy and the X-Trans sensor. So if I wanted to rake in some cash, I could GUSH about all of the Fuji's and earn some money. But I do not. I also do not write about Canon or Nikon, as  they are doing NOTHING that excites me. Same old same old. But if it were about creating sales, then I would be gushing about them or even posting the new releases (that I did not do yesterday as to me it was a yawn). I could have reviewed the Samsung NX1 but after testing it for 2 weeks, I realized I could never recommend it. So I nixed the review.
I love mirrorless cameras. I love Leica. I like what Sony, Olympus and a select few have been doing in regards to advancing digital imaging. So if you see a review here GUSHING with excitement, it is because I love it and REALLY feel it is something special. NOT for any other reason. I have always been a POSITIVE guy. I HATE negativity and I despise it. So why would I spend 2 weeks working with a camera I dislike, writing words that are NEGATIVE? To me that is a waste of time. To be clear, I TRY 99% of all cameras out there, they are sent to me to check out. If they pass the test they get a review, if not, they do not.
Simple.
So always know that my excitement is ME. It is how I am. It's why my life is beautiful, positive, stress free and happy.
With that said, my next reviews? 
Sony GM lenses on the A7RII
Leica T with NEW Firmware UPDATE
A longer look at the new PEN-F with new video on menu system and more
FUJI X-Pro 2. I am actually thinking this one will be GREAT. Hope so. 
As for this website, I spend MEGA hours working on it. In fact, most of my life for the past 8 years has been devoted to this site, and believe me, the return it gives me in $$ could be much better, but I am happy running it how I run it. My way. I'll take  happiness, peace and love over mega bucks any day. So to all of you who use my links to buy your gear, I THANK YOU, it truly does help this site continue and after THOUSANDS of posts and articles and reviews, its going stronger than ever.
THANK YOU ALL!
Steve