Hasselblad Xpan, a print solution.
By Dirk Dom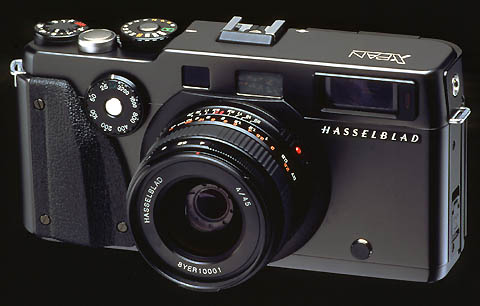 The Hasselblad Xpan is a panoramic rangefinder which makes 65 x 24mm images on 35mm Together with the Mamiya 7, this is my absolute favorite camera. A problem is: what do you do with its output? The panoramic format doesn't lend itself to standard stuff.
Here's a solution which works real well for me.
Scanning.
I use an Epson V750, scan at 2.700PPI. That is resolution enough for a 24 inch print.
Printing.
I used to paste two images together on a 30 x 45 cm print, and have it printed on a Fuji Frontier. But these prints were just too small, and I had no solution to present them, so it wasn't any good.
After two trips to san Francisco, Easter and Summer 2015, I decided to go without compromise. I was going to make a real album with 24 inch prints.
Here's how I did it:
I scanned my images and photoshopped them. I looked at them at 200% and got rid of the tiniest faults.
Printing image by image on a 24 inch roll of paper made for lots of paper loss, so in Photoshop I combined the images in huge prints of ten, with 1 centimeter of white in between. I can tell you these 2.5 meter prints look real impressive.
The prints were made on a very high quality inkjet printer with archival inks and on Permajet Oyster paper. I didn't do this myself, but had it done by the company Kodec in Belgium, who are real masters. I have a 24 inch Eizo screen and the image on it is 100% the same as the printed result, so I don't need to have tests made.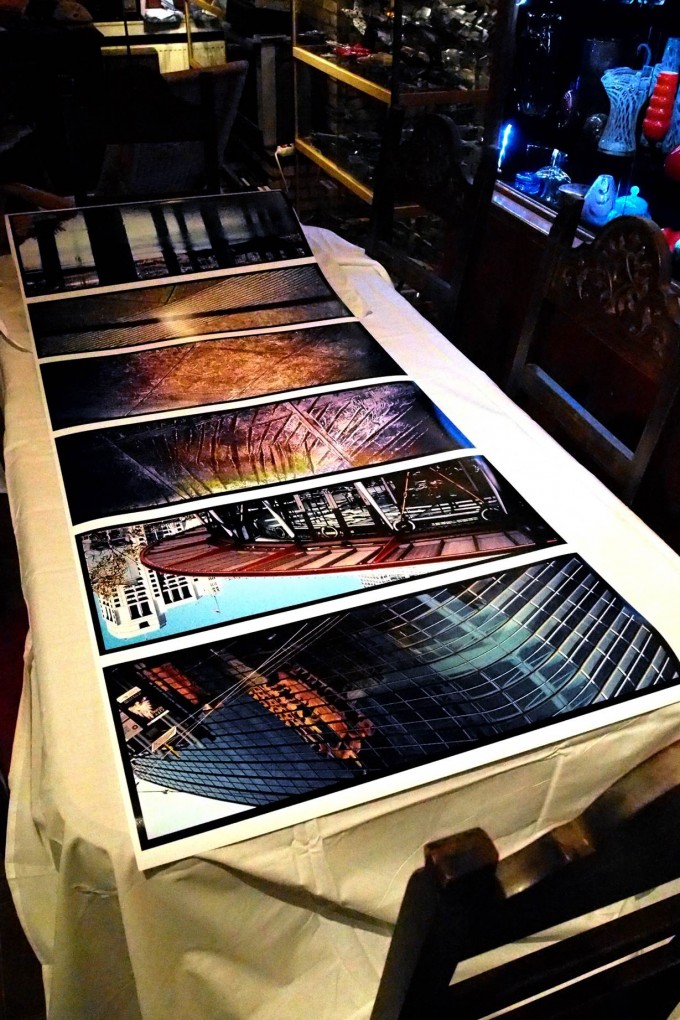 I bought myself a paper cutting machine and cut out the prints.
I bought 100 grams tracing paper to put between the prints and cut that, too. The prints were 604mm long, I got two sheets out of A1 size tracing paper. All the cutting was done in two hours, I could have never done it without the paper cutting machine.
The prints came from a roll and they had a curl. I first put them under a flat board for a week, but that didn't help. After looking on the Net, I discovered you need to reverse curl the prints. I experimented a bit. The photo shows how I did it, between rolled up drawing paper.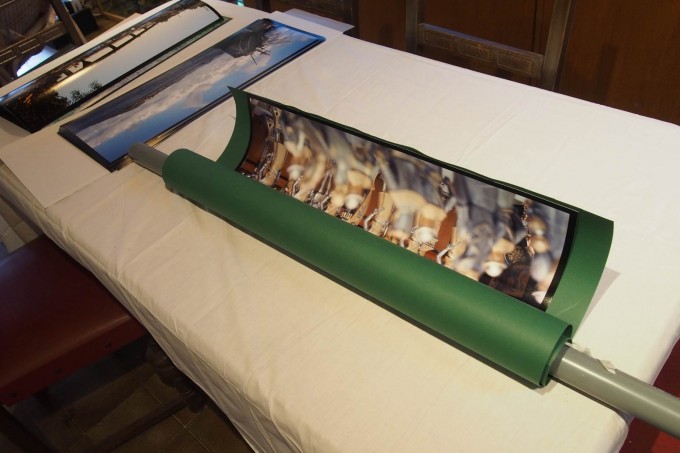 You need quite a small curl radius: first I tried 6 cm, then 4, and only with 2cm it worked and the paper went flat. I used a plastic broomstick of 2 cm diameter on which to reverse curl. I rolled and held for two minutes. Of course I did all print handling with white cotton gloves.
I made front and rear covers in matte cardboard. The bridge drawing I got off the Net.

Everything was now ready to bind.
I used a spiral (Wire-O) bind because I wanted the photo's to open completely flat. I had a plastic cover put over it. The binding I had done at a printing shop. There are two options to bind the book: either you put the binding to the left, which makes the book open 1.2 meters, or you make the binding on the top, like a calendar. I thought the part above would interfere with appreciating the shots, so I chose a binding to the left.
This is the result:
Although it's very clearly visible that this is a book which is self-made, it handles perfectly. The pages turn over very smoothly, and the tracing paper stays nice and flat. To me, it's a success.
The 24 inches are a perfect size for the Xpan photo's. Xpan panorama's need 24 inches for their WOW! Factor to come out. I can now take my prints anywhere, and even let people handle them. I'm thinking of converting all my portfolio's to this bound shape.
The book is a bit too big to carry around, I'm making a cardboard box for it.
How much did it cost? Well, not cheap. The book has 36 prints. It cost about 800 dollars, of which 300 went to buying the necessary tools. These, of course, I can use again.
I researched having a panoramic album with prints this size printed commercially. There are print services for it on the Net. The price is the same as this DIY book and they look very beautifully made. They open flat, but the panorama is printed across two pages and has a fold in the middle. I was 100 % sure the print quality of my book would be outstanding, with the commercial work, you have to wait and see. So I chose the DIY option.
Well, Xpan users, this is my solution to the print problem.
If you've made it this far through my exposé, you deserve a little reward. Here's some shots I made with the Xpan in S.F. All Kodak Ektar 100.
I have both the 45mm and 90mm lens, I used the 90 (equivalent to 50mm on full frame) about 80% of the time.
Thank you,
Bye,
Dirk.