WOW, I want this lens! The new Panasonic Leica 12mm f/1.4 for Micro 4/3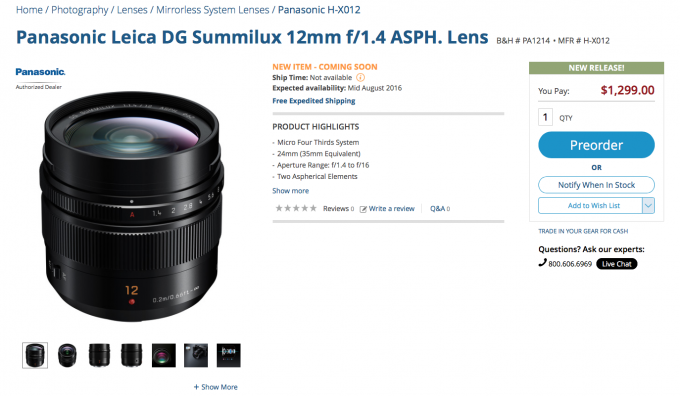 LEICA AND PANASONIC have announced an awesome new lens for the ever-growing and impressive Micro 4/3 lineup! This time, Leica has brought some of its magic to M 4/3 in the way of a 12mm f/1.4! This will give us a 24mm equivalent, just like the old Olympus 12mm f/2 but with a faster aperture of f/1.4, and I suspect, better performance as the Leica Micro 4/3 lenses have all been STELLAR.
I will be pre-ordering this for my Pen-F or who knows, maybe by the time it is released in August I will also own a Panasonic GX85, as I have one on the way TOMORROW for review with a couple of great lenses.
I feel this one will deliver amazing performance as these collaborations between these two giants have NEVER EVER disappointed.
You can pre order this lens HERE at B&H Photo but watch out, its pricey at $1299. Even so, I expect it to be STUNNING. Some already have tested it with great feedback.
I will be doing a full review of this lens soon. Next week be on the lookout for my Panasonic GX85 review, as well as a crazy comparison between the GX-85 and the Sony A7RII, just for fun of course 😉
Amazon also is selling this lens via prime, and they do not charge until it ships, so if you change your mind, it is easily canceled. My order is in!