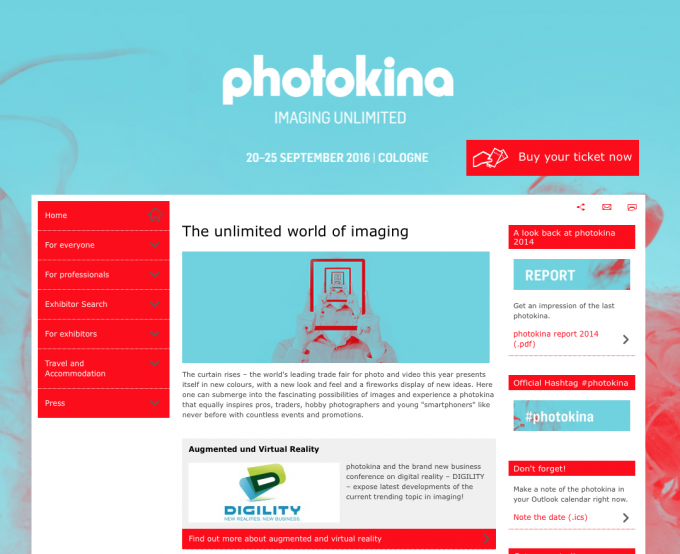 Photokina 2016: Yep! I will cover the event for the 1st time!
Just confirmed! I will be at Photokina this year, and for the 1st time ever. Always have wanted to go  to this event but never could quite get the scheduling right but this year, I am going and will be there for the event to cover all of the new releases from all manufacturers  that I feel are putting out something worthy of talking about.
LIVE FEEDS & YOUTUBE
I will try to do some live feeds on my FACEBOOK PAGE HERE, so if you are up for those, be sure to go to my FB page and give it a like!
I will be uploading videos to my YouTube during Photokina week with coverage, so be sure to sub to my YouTube if you want to see those!
WHAT WILL BE UNVEILED?
I feel this will be a pretty good Photokina and I also feel we will have at LEAST three bug releases that I am interested in, MAYBE four, and maybe even more. I think something big is coming from Sony, Leica and Olympus with possibility of something unexpected from Fuji. Nikon and Canon ay have the same old same old, but who knows. I will also be checking out all kinds of things 😉 SO who knows but I will be like a kid in a candy store, a kid on Christmas morning!
So while it is around two moths away, I am excited about attending this time around. Hope to see some familiar faces while there in Cologne!