Zeiss vs Zeiss. The Sony 50 1.4 vs 55 1.8
By Steve Huff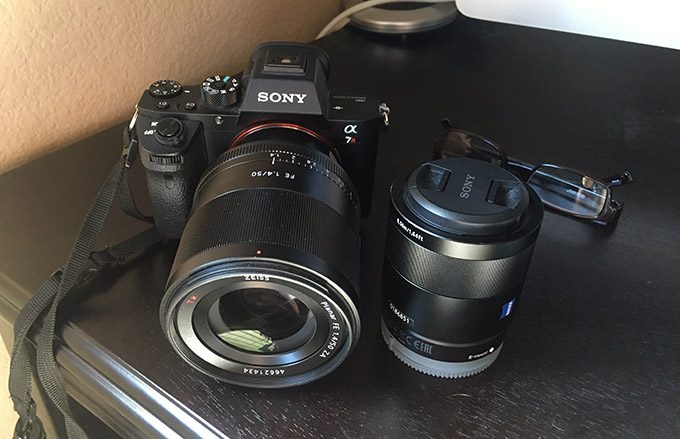 IMAGE ABOVE – The A7RII with the 50 1.4 Mounted. The 55 1.8 is on the side. It is much smaller. 
Yesterday I posted an image that showed a quick test snap with the Sony 55 1.8 Zeiss and the Sony 50 1.4 Zeiss lenses that is also shown below. It is quite the difference in output and is what it is. Like it or not.
The new 50 1.4 Zeiss, to me, is a masterpiece in 50mm lenses. Up there with the Leica 50 Lux, and close to the Zeiss Otus 55 1.4. The old Sony/Zeiss 55 1.8 has been with me since it was launched and while I was never a huge fan of that lens, many praised it for its sharpness and rendering..which I found slightly dull and sterile (many LOVE this lens, so no offense…just my personal taste). Even so, in good light and with some slight PP the 55 does great, and gets the snap that is missed with out of camera RAW files. Even so, it does not match up to the 50 1.4 Zeiss, which is stunning and improved from contrast, color, detail and micro contrast.
The issue with the shot I posted yesterday came down to flare I think. Neither lenses had the hoods on, and both were shot wide open. I believe the 55 suffered from slight flare causing the wash out, which also tells me the new 50 1.4 could be more flare resistant, another improvement.
If you missed my Zeiss 50 1.4 review, you can see it here…but it is an IQ machine. 
Below are a few more side by sides..including the one from yesterday for reference..
When we look at a few samples of each lens, we see the differences are clear…CLICK THEM FOR LARGER!!
My feet…yea, I know..awful subject but it works. The 1st one is from the new Zeiss 50 1.4. The 2nd is from the older Sony/Zeiss 55 1.8. Both wide open. 
The new 50 1.4 has more contrast, micro contrast and deeper color which is a result of deeper contrast. Much like going from a Leica 50 Summilux to a Leica 50 APO. The APO has richer color, bolder contrast and better everything. CLICK IMAGES for larger and 100% crop!
EXIF IS EMBEDDED. NO PP ON ANY, ALL FROM RAW.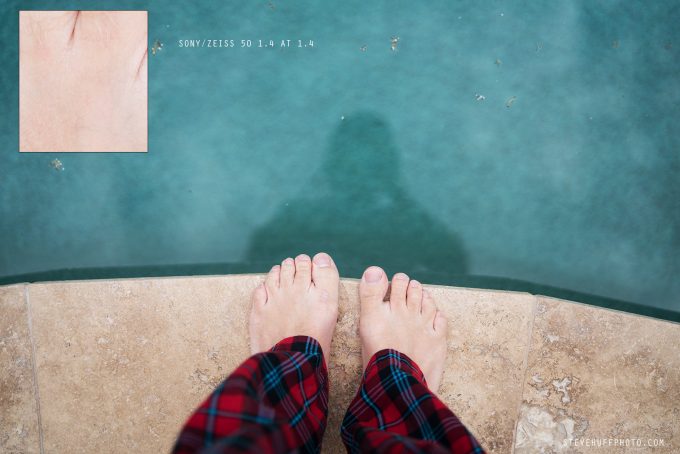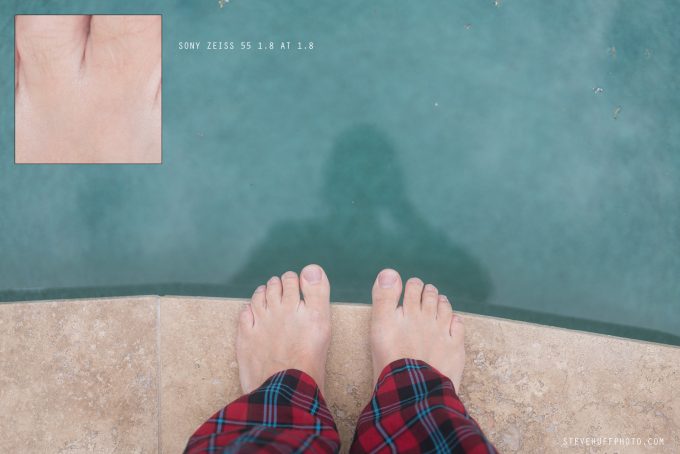 –
Example 2: Not a huge difference here. More of the same. The new 50 1.4 offers more contrast and looks more bold. It's also f/1.4 vs f/1.8. Truth be told, we could use some PP on the 55 1.8 shot to bump up contrast. But to me, I see the 55 looking flatter and more dull here.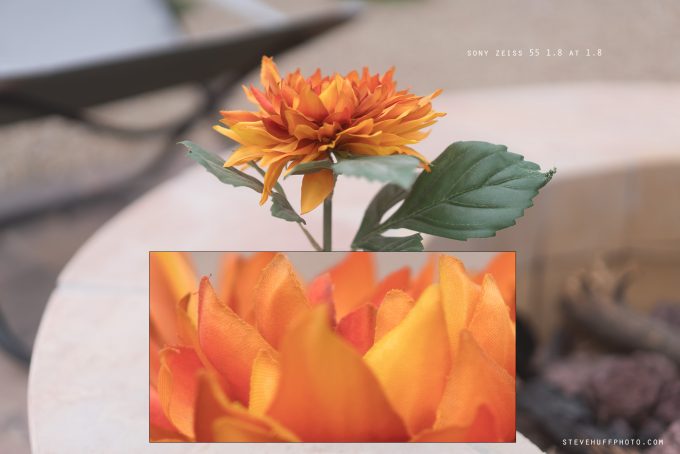 –
Example #3: I prefer the color, bokeh and overall vibe of the 50 1.4 over the 55 here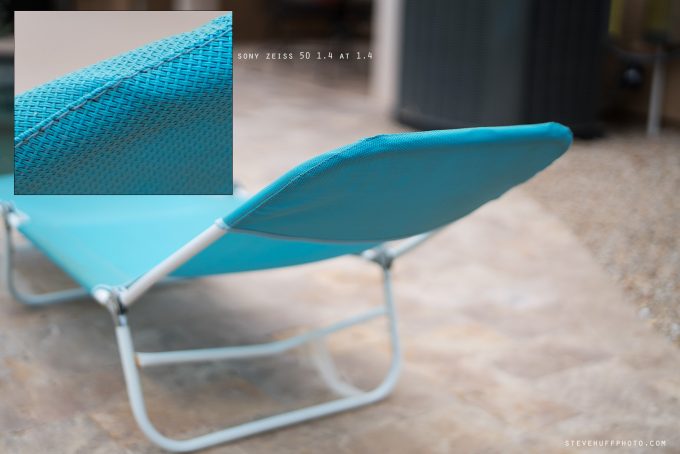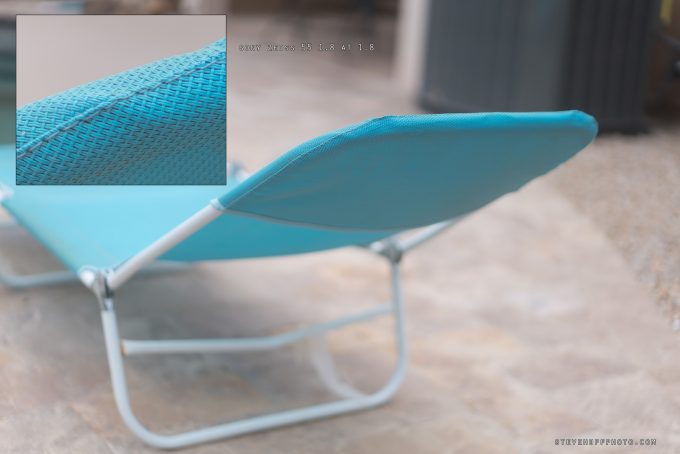 –
Example #4: More of the same..even more detail in the crop for the 1.4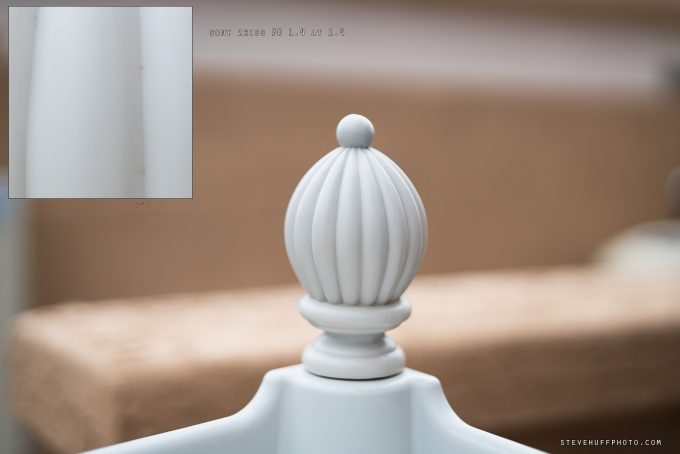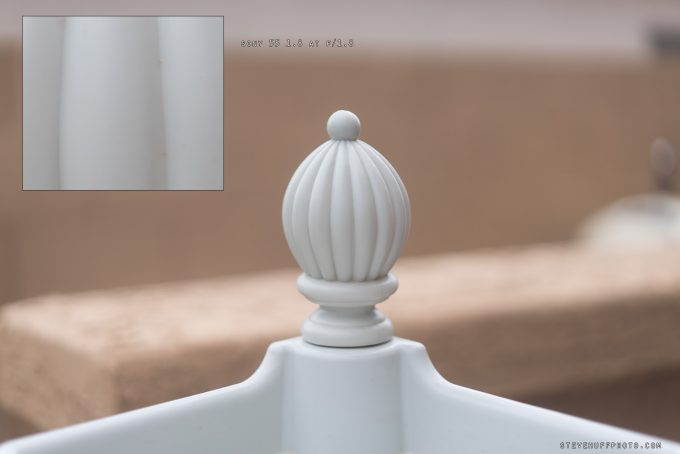 –
Example #5: The image from yesterday which I feel is a flare issue with the 55 1.8 and which is bringing out angry individuals who feel this is a bogus test. It is what it is and appears to be a flare issue that is softening the 55's contrast and even color. So the win for the 50 1.4 in this one. Shots were taken one after the other, wide open.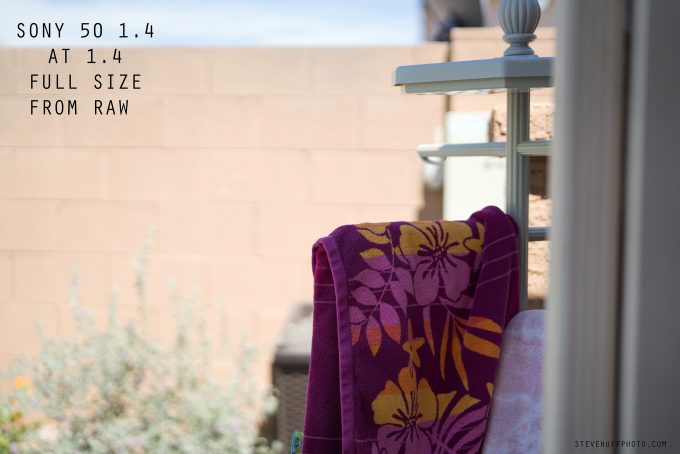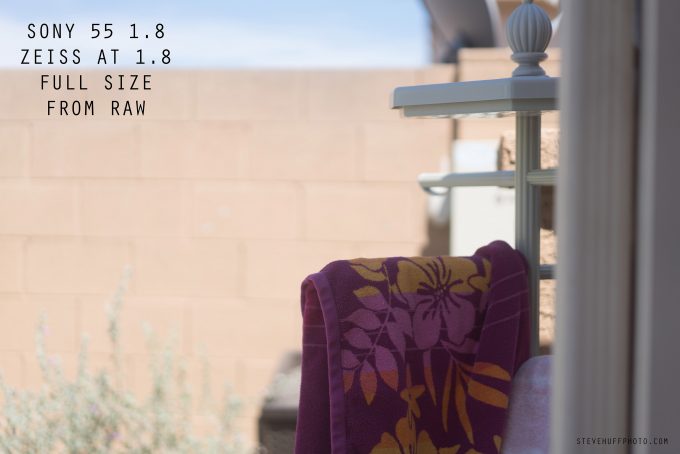 So at the end of the day, no surprises. The new Sony 50 1.4 is a better lens than the older 55 1.8. It should be. It is larger, has a much better build, much larger lens elements, and while it is not a G Master, it is just about as good as one. Maybe Sony will release a G Master 50 1.2? Hmmmm. If they do, expect it to be larger and pricier and a 1-2 years away. Thats IF they ever do it.
For those who think my 55 1.8 is off or needs adjustment, then maybe it does (I've used it like this since launch and release) but wouldn't you expect Sony's latest and greatest 50 1.4 to beat the old 55 1.8? It does and it should. It is larger, more expensive and a more pro style lens. I would not expect the 55 1.8 to meet or exceed the new 50 1.4. My copies here, show that it does not. This leads me to "sample variation" which many say is high with Sony. I have seen variation with Leica glass as well where one copy is slightly or even moderately better than another. To make sure this 55 1.8 I have here is not off, I will rent another copy and do a quick test on my own. If they are different I will make a new post, if the same, I will not.
In any case, while the older 55 1.8 Sony/Zeiss (made by Sony) is a great lens as well as very small and quick, the new Sony/Zeiss (Made by Sony) is even better, and at $500 more it should be. While the new 50 1.4 is very expensive to many, to others it is a deal and priced fairly. At $1500, the new Zeiss 50 1.4 performs much like a 50 Leica Summilux ASPH that comes in at $4000 and is manual focus only. At $500 more than the $999 55 1.8, one will need to consider size vs performance. If you value size, go with the 55. If you value all out performance, go with the 50 1.4 for $500 more but be sure you do not mind the size difference. One could also get the best of both worlds…snappen up the 55 in PP to get 85-90% of the way to the new 50 1.4. All images above were straight from RAW, no PP.
BUT do not just take my word for it, look at the user reviews at B&H Photo where the new 50 1.4 lens is averaging a perfect 5 stars from actual owners…here is one from a guy who upgraded from the 55 1.8 to the new 50 1.4, and his thoughts…seem much like my own.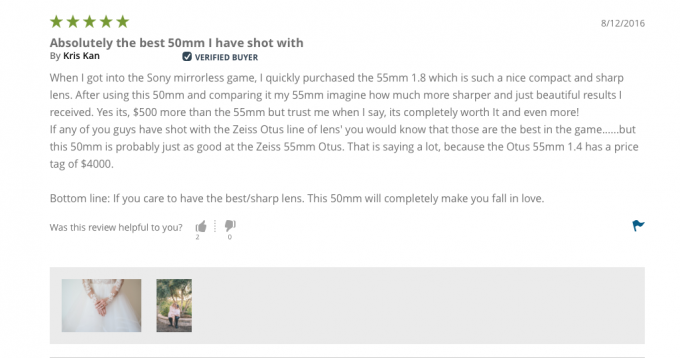 Steve
Buy the 50 1.4 at Amazon (Prime)