The Canon 50L f/1.2 and the Zeiss 50 1.4 on the Sony A7RII
Hey hey! Well, it is Friday again and besides wishing all of you here a great weekend full of shooting (cameras of course, lol), I am getting ready to review the Canon 5D MKIV. I have a Canon 50L f.1.2 here, a lens I used to own and love (when it focused correctly) and I also have the new Sony/Zeiss 50 1.4. I also have a Metabones MKIV  adapter so I can try this Canon 50L on the A7RII.
I remember when I owned the Canon 50L in 2004-2005 (If my memory is correct)I thought it was fat, huge, heavy and frustrating. I would have the hardest time nailing focus with it using a 5D back then, but when it was in focus, it was magic. Not at the level of the legendary 85L but it had magic. Back then, we did not have the saturation of lenses that we have today. There were no Sigma Art lenses, in fact, Sigma was known then as a hit or miss, with many lenses being either GOOD or NOT due to Quality Control. These days, Sigma is rocking it with amazing lenses in the ART line that compete with ANY manufacturer.
The Canon 50L has been around a LONG time…but is very well loved in the Canon world it seems 😉 Comes in at $1349. 

But today, I was curious as to what I would think of the 50L since it has been so many years since I have shot with one. I am spoiled when it comes to a 50mm lens. It is my all time fave focal length, and I appreciate great 50mm lenses. My favorites these days come from Leica  and Zeiss/Sony. It's tough to find a BAD 50mm lens these days in the $1k and up price bracket. I would say it is impossible actually!
The Sony 50 1.4 is the new kid on the block, and not for Canon, but since the Canon is an option for the Sony…why not test them out side by side?

So how about the Canon 50L? When it arrived I was surprised to see how much smaller it was than the new Sony/Zeiss 50 1.4! Yes, its short and stout and slightly heavy but the new Sony is even more so. The Canon, adapted via a Metabones adapter to my Sony A7RII is offering fairly quick AF in decent light (will be testing it tonight side by side with the Sony 50 1.4 in LOW LIGHT situations, report next week) but not sure yet how it will do in REALLY low light.
I wil be shooting some really low light stuff later on tonight with both lenses, as I am curious what the Sony offers over the adapted Canon. But before tonights actual shooting adventure, I decided to try some shots side by side to see if any huge differences appeared in the rendering. I always loved the 50 and 85L lenses and how they drew an image as I remember they were so unique. Let's take a look:
CLICK IMAGES FOR LARGER AND BETTER VIEW!
Just an indoor shot, in my home, last night. Only light was the kitchen light. Only real difference I see here is the Canon has some "glow" much like classic Leica glass. The Sony is more crisp and free from the glow, but overall the lenses look close. The Canon has slightly more shallow DOF due to the f/1.2 aperture (though EXIF shows f/1.3) but I see a tad more crispness in the Sony file. BUT!!! I think I prefer the overall vibe of the Canon here!!  Click them for larger versions!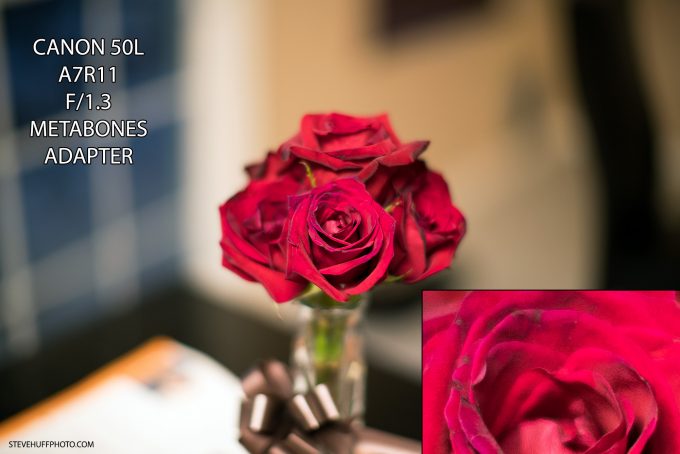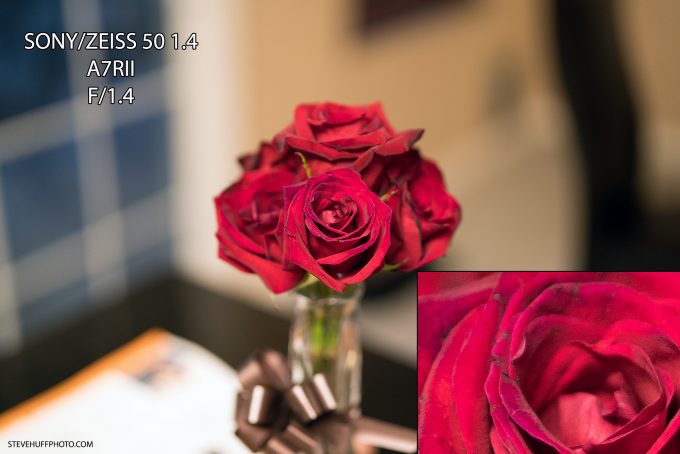 –
My dog Baby, who is the biggest baby ever. Again, with the Canon I see the "glow" which I happen to love (many hate it). When you click these to see the larger versions, what do you see as the main differences? As for auto focus, this was indoor last night again and both lenses focused with about the same speed.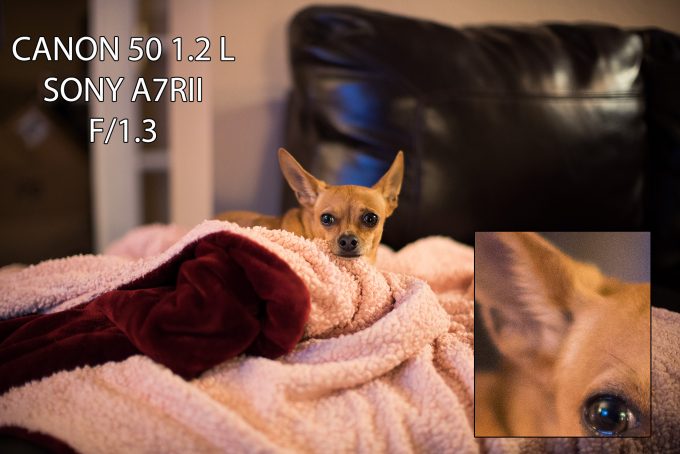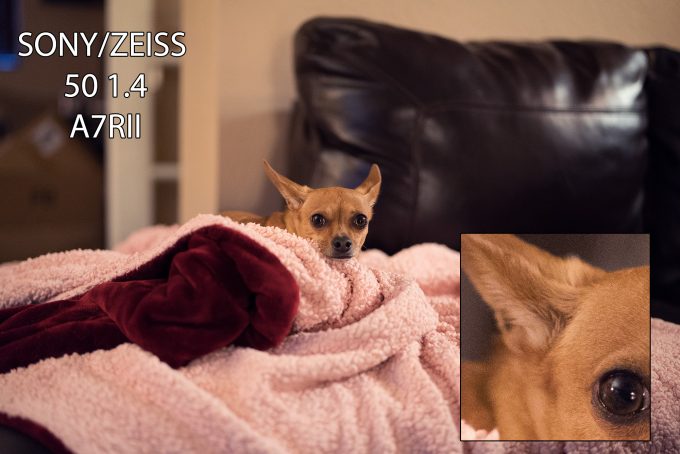 –
I see a color difference here, some DOF differences and a SLIGHTLY more "dreamy" rendering with the Canon…THESE ARE OOC JPEGS.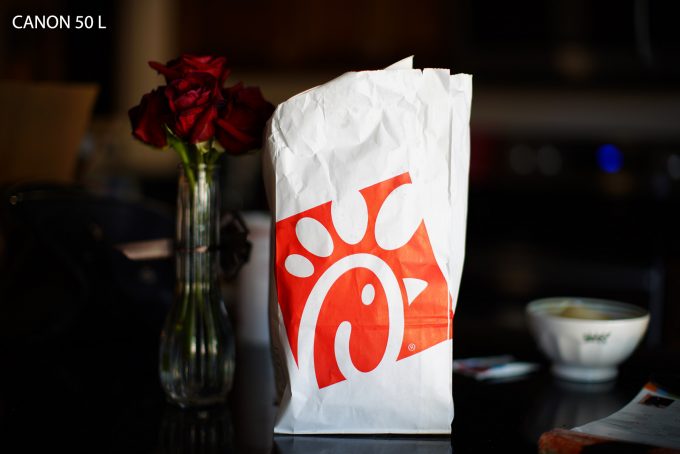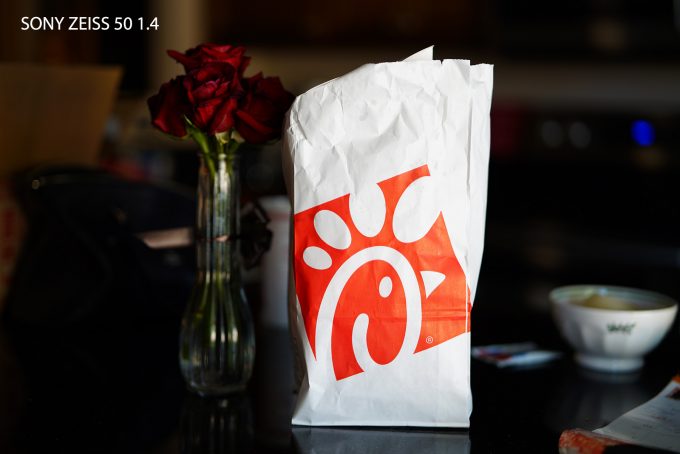 Next week look for my report with these lenses in actual use side by side, in a lower light environment. I will also share my thoughts on which I prefer using on the Sony A7RII after I shoot both in a real world way. Thanks to all, and have a GREAT weekend!
Steve