Fuji announces new XA10 camera with 16-50mm Lens for $499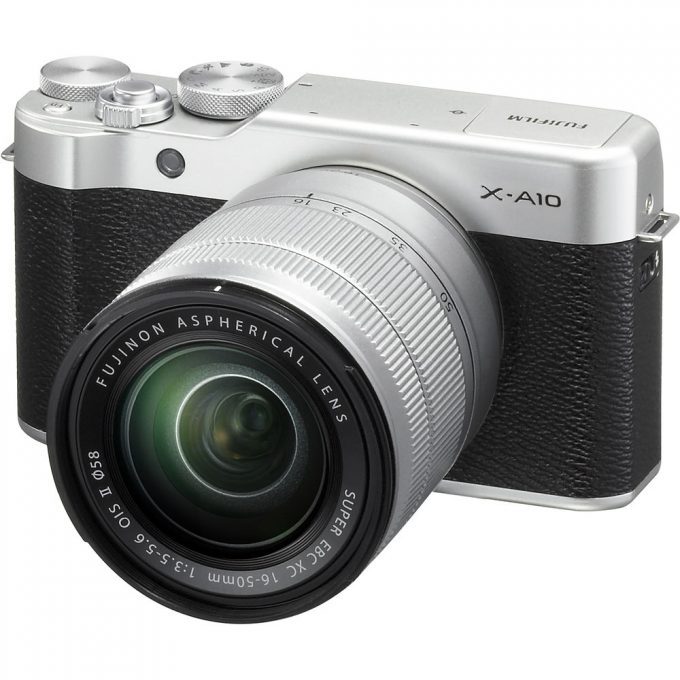 Fuji just announced this little $499 mirrorless camera and it comes with a 16-50 lens, a 16.3 MP APS-C CMOS Sensor (not X trans), Full HD video, and even Eye detection. This is what appears to be a starter in the Fuji lineup, and also seems to pack a punch at under $500. It even has a skin tone enhancer and Fuji mentions this is for the "Selfie Enthusiast". With more selfies today being snapped than real photos today, Fuji decided to create a camera that would work well for the Selfie crowd which sounds funny when you think about it.
"Designed for the selfie enthusiast, the X-A10 from Fujifilm is a sleek mirrorless camera with capable imaging abilities and distinct retro styling. Featuring a 16.3MP APS-C CMOS sensor, The X-A10 can record both high-resolution stills and Full HD video, and the sensor's design ensures true color balance and natural skin tone reproduction, which can further be optimized using the Portrait Enhancer Mode. Besides the imaging capabilities, the physical design of the camera also supports creating self-portraits using a 180° slide-and-tilt rear LCD monitor. The monitor's sliding design ensures the screen isn't blocked by the camera when facing forward, and when fully extended to 180°, Eye Detection AF is also activated for sharp focus. Additionally, when holding the camera for selfies, the vertical control dial can be used as a shutter release button for more comfortable and stable shooting."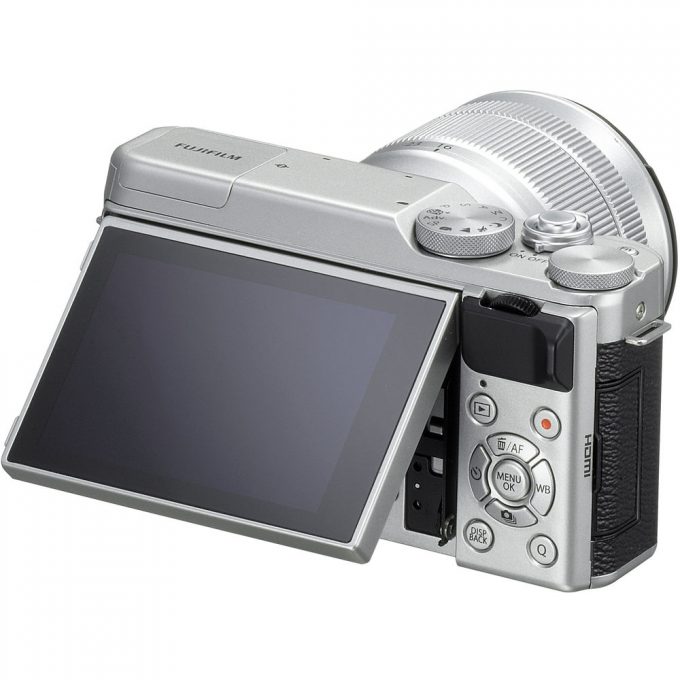 The XA10 is now available for Pre Order at B&H Photo HERE
The rear LCD screen features a 180° slide-and-tilt design that benefits taking front-facing selfies. The sliding design of the screen allows the screen to move so it is not obstructed by the camera itself when fully extended to 180°.
Helping to reduce camera shake when making a self-portrait, the vertical command dial, which will be positioned under your forefinger when pointing the camera at yourself, can be used to release the shutter. Additionally, Eye Detection AF will automatically be activated when the screen is positioned at a 180° angle.
Dual command dials avail quick, intuitive access for adjusting common exposure controls, and other frequently used functions, such as white balance, self-timer, and continuous shooting settings, can be assigned to dedicated buttons for quick access.
The included NP-W126S lithium-ion battery provides approximately 410 shots per charge.