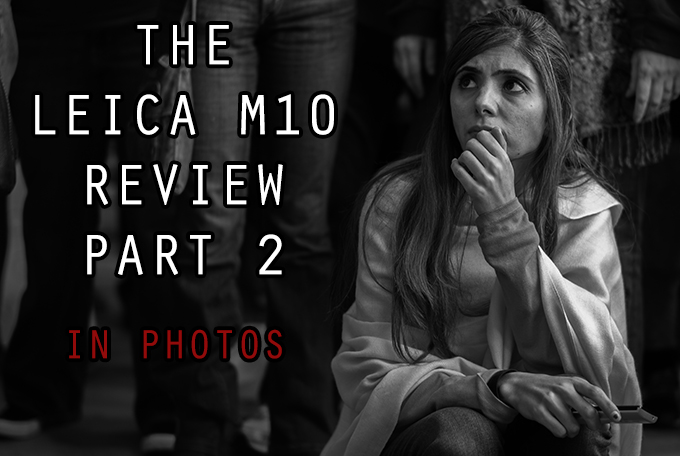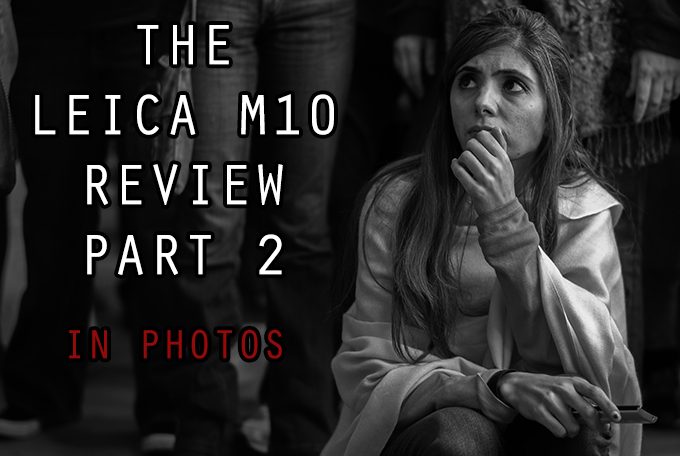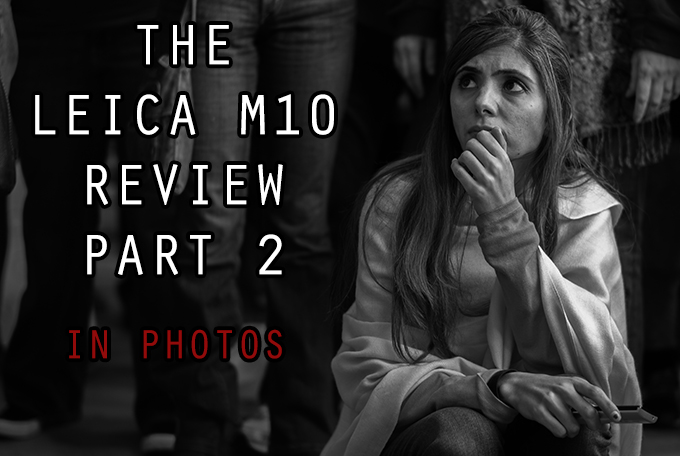 The Leica M10 Review Part 2. The M stands for "Motivation"
By Steve Huff
Good friend Ashwin Rao's Leica M10 with black dot that he installed himself. He also has the Leica M10 half case by Leica. GORGEOUS!!!!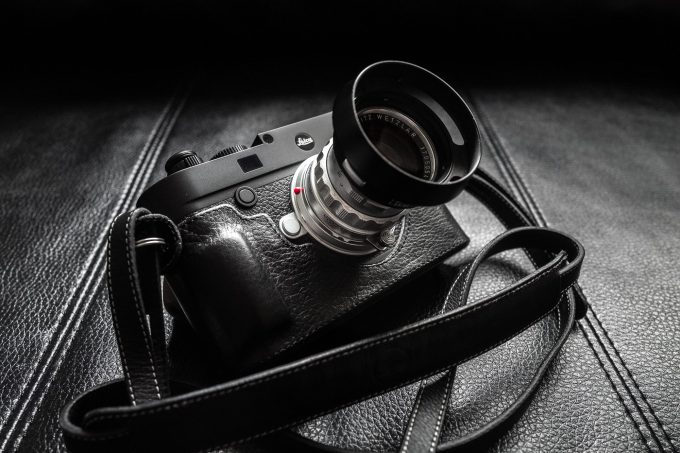 Well well…it has been a couple of weeks since my Part 1 review of the Leica M10 and while I wrote and talked about everything there is to talk about in that review, at the time I wrote it I had minimal shooting time with the camera. Now with a couple of weeks under my belt I would like to write this "Part 2" review which will be mainly based on my use and experience for taking actual real photos. I will soon have a "Part 3" of sorts where I do some comparisons and I will also have posts from time to time like I used to in the old days with different lenses being used on the M10. This site still has a large Leica following, and many here love to see what the new M's can do with various lenses, so those posts will be coming soon!
I have been taking the M10 with me everywhere I go ever since my own personal M10 arrived. Armed with a 28 Summilux and a 50 Summilux, (usually leave the 90 at home) I just have it strapped on me and if I see a shot, I take it. Kind of like this shot below,  taken outside through a window at a tattoo shop while in downtown Tuscon, AZ during a "Beers & Camera" meetup..
Leica M10, 50 Summilux ASPH, f/1.4 ISO 800 – Quick through the window shot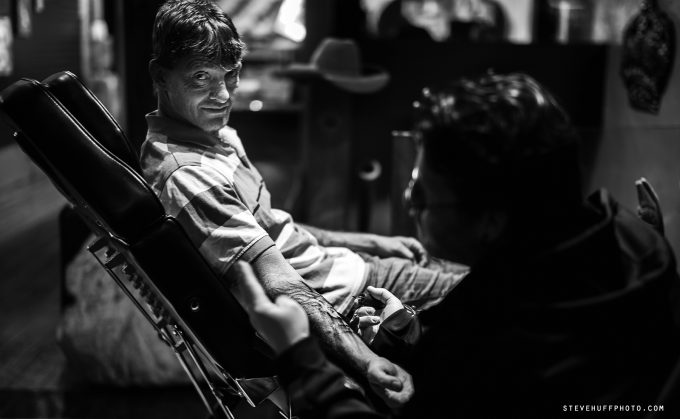 The image is a bit raw but I love it. I waited for the man  to notice me with the camera, and when he saw me, I snapped. It was quick, and he gave me a thumbs up afterwards. But if I was using my AF camera that I had with me, it would have missed the shot due to the reflection of the glass window. It was dark, yet the M10 was easy to focus using the rangefinder. I had no idea if I nailed focus until I arrived home as I decided I will never chimp again. I was so used to my MD 262 that I got used to never looking down at the LCD. Now I have the Leica case on the camera and I keep the back flap on, so I do not see the LCD. Works for me 😉 Gives me more of that old M7 kind of vibe when shooting, which can be a good thing. One thing I like to do when I shoot is not obsess about settings or if I nailed exposure or focus. If I mess up, I mess up and learn from it.
Another shot through a dirty window into a dark bar with one lonely customer. Though maybe not so lonely, he has his smart phone. ISO 1250, f/1.4, 50 Summilux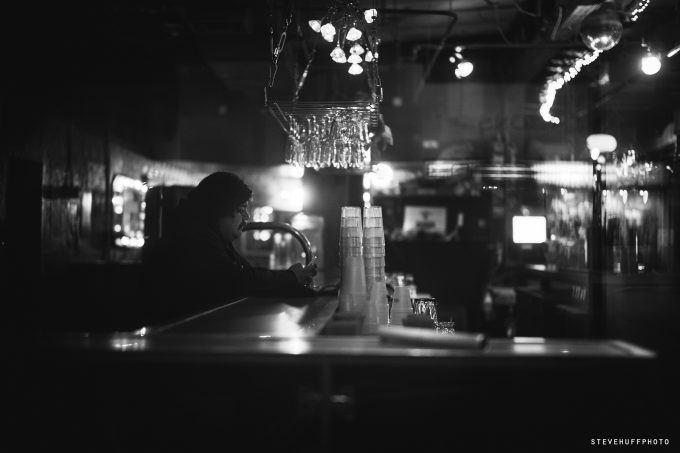 One thing I am finding is that I love shooting the M10 in Monochrom. In fact, if you like JPEGS, it has a monochrom mode. Even so, I sometimes still prefer using B&W filters to convert but for those who like using JPEG, you can set the M10 to Monochrom mode and shoot B&W. Now, this does not mean it will convert the M10 into a Monochrom sensor model, just that it will shoot your JPEGS in B&W with some JPEG processing built in.
The biggest draw for me to the new M10 is not that it is a tad thinner, not at all.  While this does indeed feel nice and sleek in my hand, the big winner for me with the M10 is the new sensor. It allows me to use this camera in low light scenarios above with great results. The old M8 was noisy by ISO 640. The M9 by 1250 and the M240 had a limit for most of 3200 max. This guy, I will use ISO 12,500 if I need to and never worry about the noise it gives me. This is all without noise reduction. Quite a jump from previous M models. Also, the dynamic range seems great, though not as solid as my Sony A7RII. Even so, it seems much nicer than the M8 and M9, far superior here.
As for color, the M10 is sort of a mix between the M240 and M9..as is the contrast from what I am seeing. It does not have the all out "pop" of the M8 or M9 but it is better than the M 240 in this regard. The color and AWB of the M10 beats all previous M digital models.
All three with the M10 and 50 Summuilux at 1.4. Click them for larger.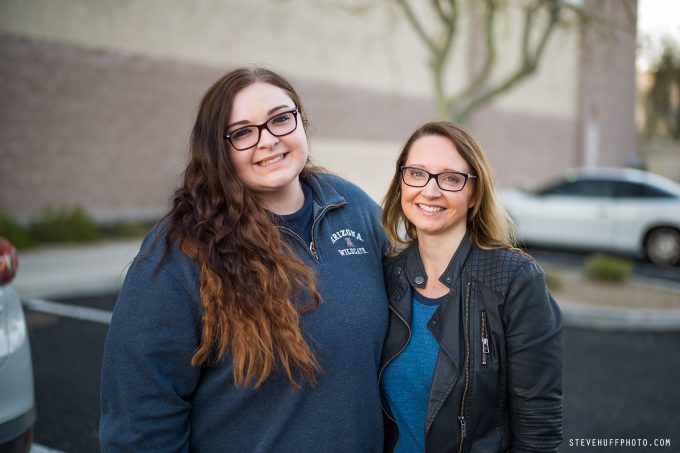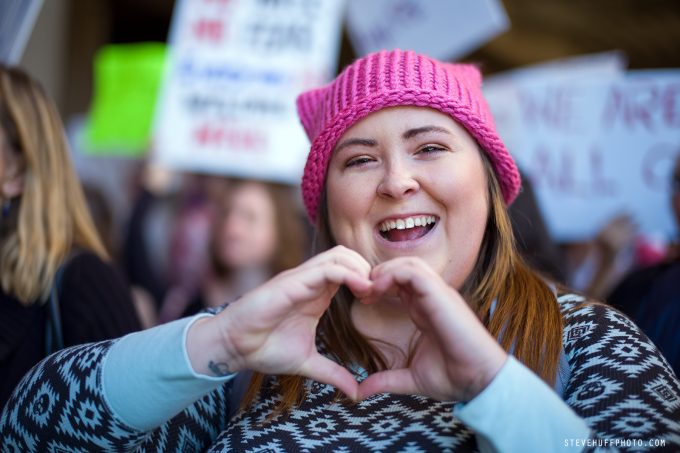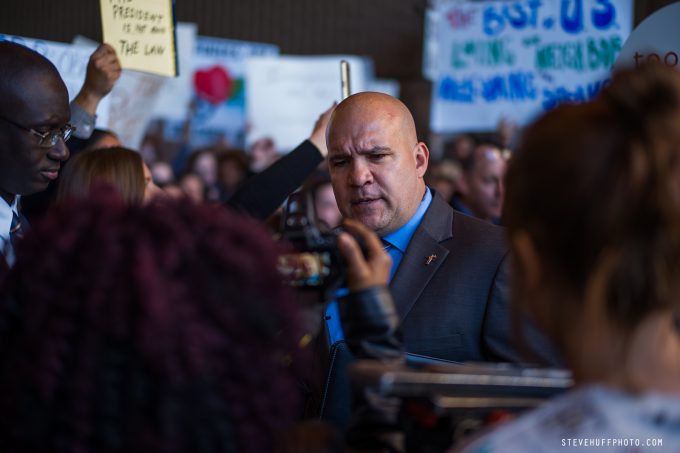 With the M240, I remember thinking "Man, my 50 Summilux is not rendering quite the same here as it did on the M9". I could not put my finger on it as to why that was. But now that I have the M10, the old 50 Lux charm is back, meaning…it is now performing how I remember it performing on the M9. Of course, when I can nail the focus with my aging eyes.
This M10 is a seriously dense feeling camera. It feels like a solid piece of camera and is more solid than an M6 or even an M7 (yes I felt them all side by side). It to me, feels like the best built M to date, of any era, film or digital. Leica did a wonderful job here in every way because while it may look like just another 'Leica M", under the hood is a different story. This is the M that many have been waiting for, and it is now here and from what I hear it is doing VERY well with all dealers backordered for a while. Order now and you may not get your M10 until March, maybe April. This is what I am hearing from some dealers. So to those looking for one who have not pre ordered, there is a chance you can get lucky but if you truly want an M10, I'd get on a dealer list and pre order ASAP.
Time to shoot…
I decided to grab the M10 and head to the Phoenix Sky Harbor airport as I knew a protest was going on due to this crazy political climate we are now in. There ended up being what appeared to be thousands at this airport, all congregating outside. Was a perfect chance to test out the M along with the 28 and 50 Lux lenses I brought with me in my little Wotancraft Raven bag.
A bunch of shots below, you can click them for larger but all were shot with the M10 at f/1.4, auto ISO and either the 28 or 50 Lux.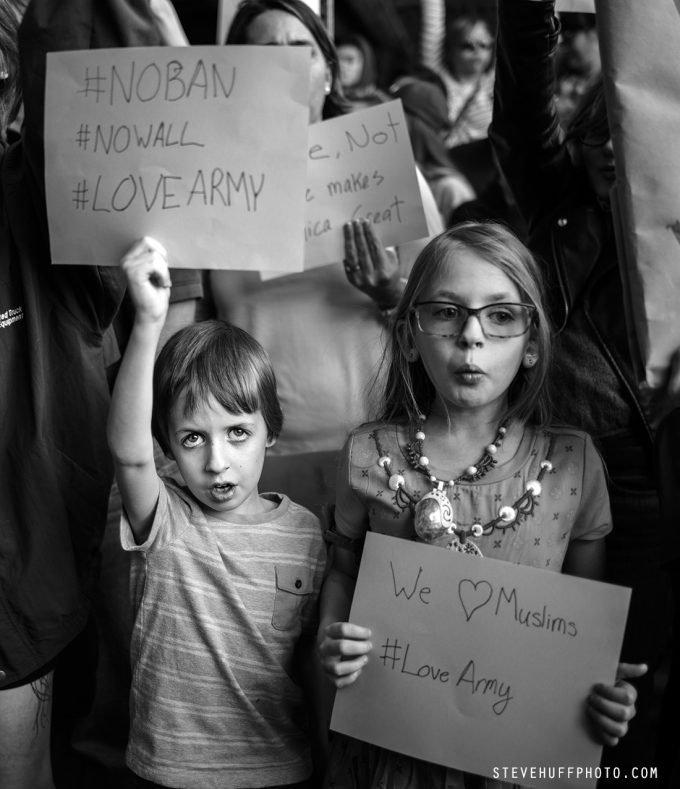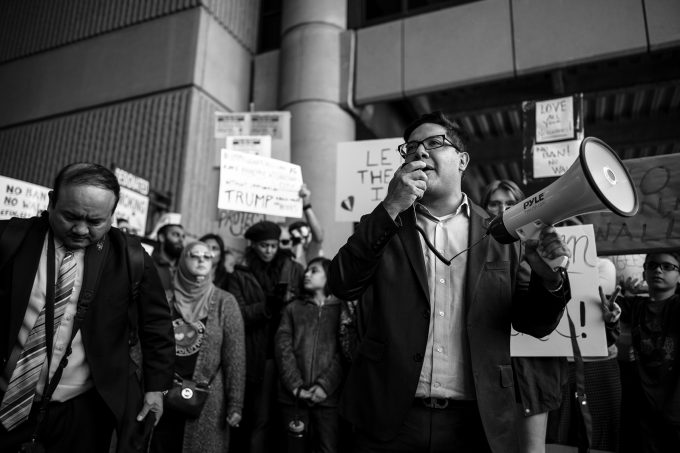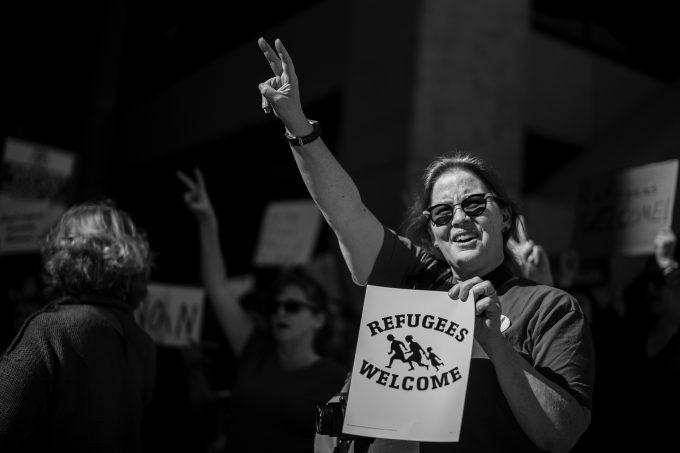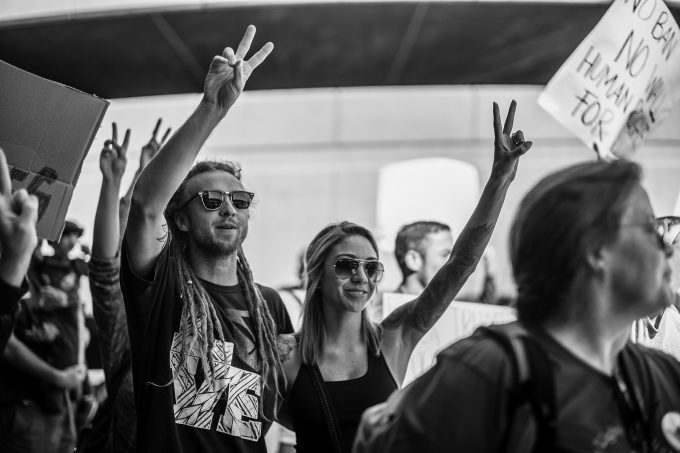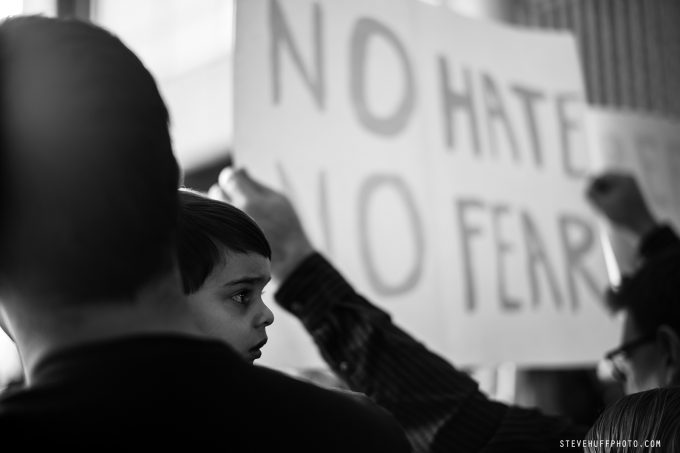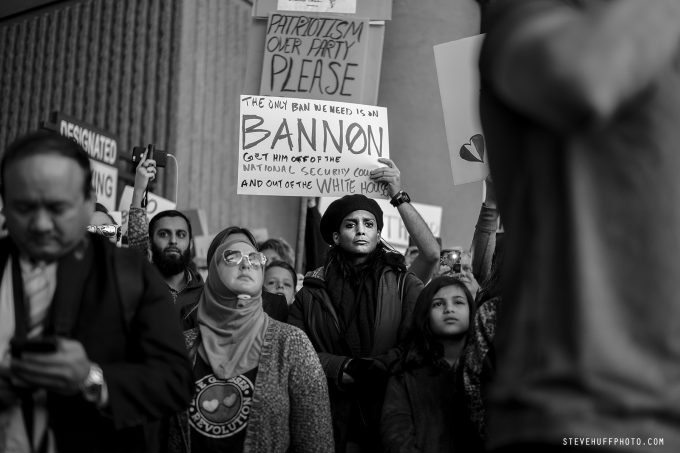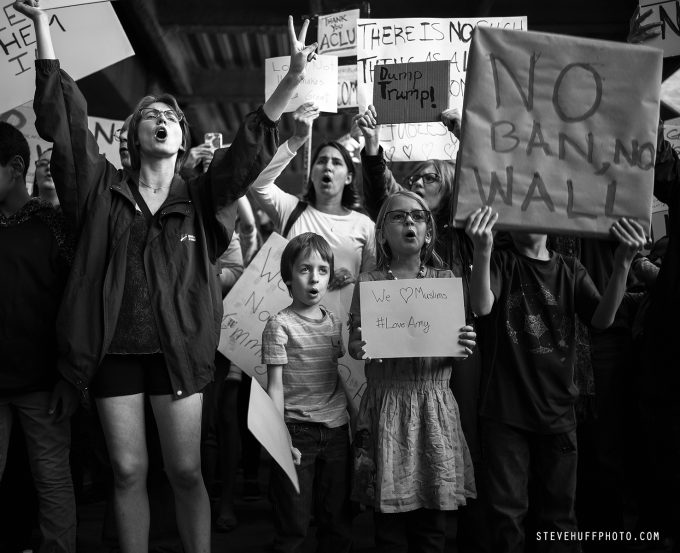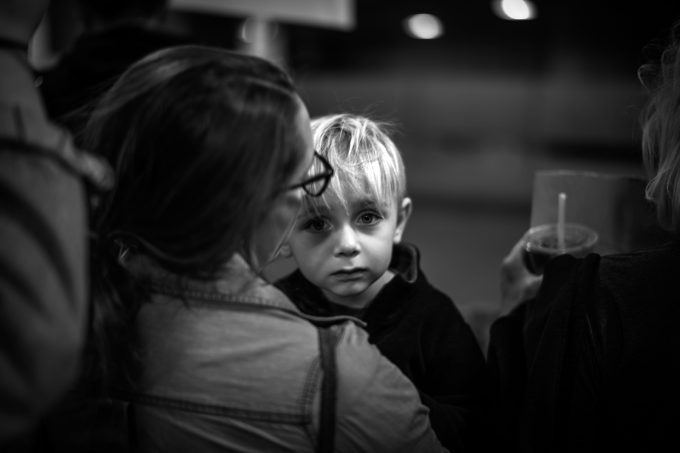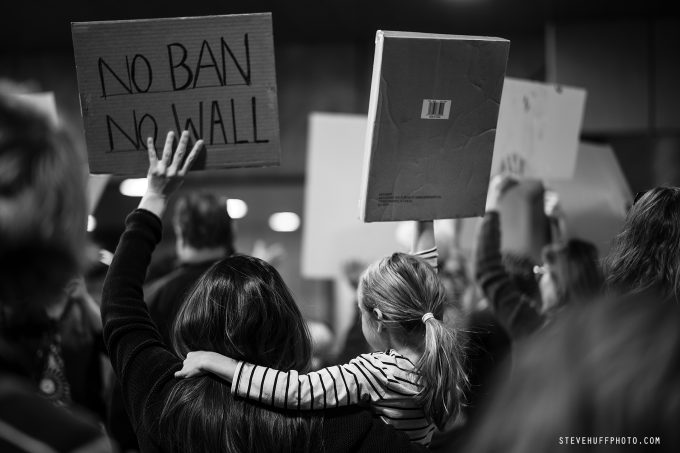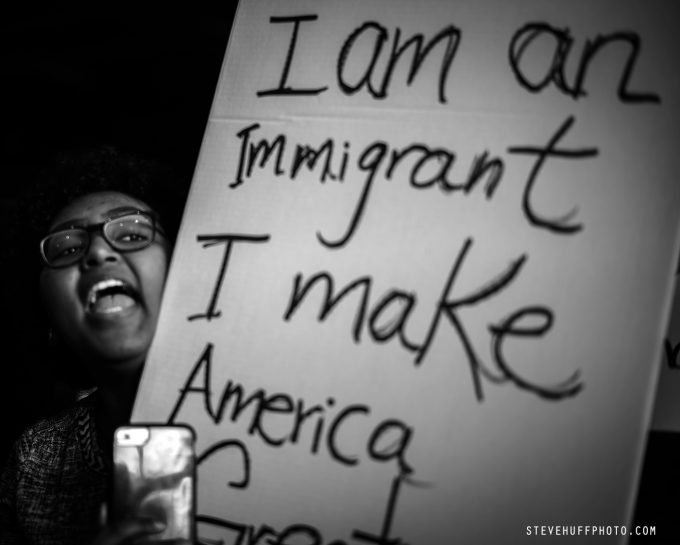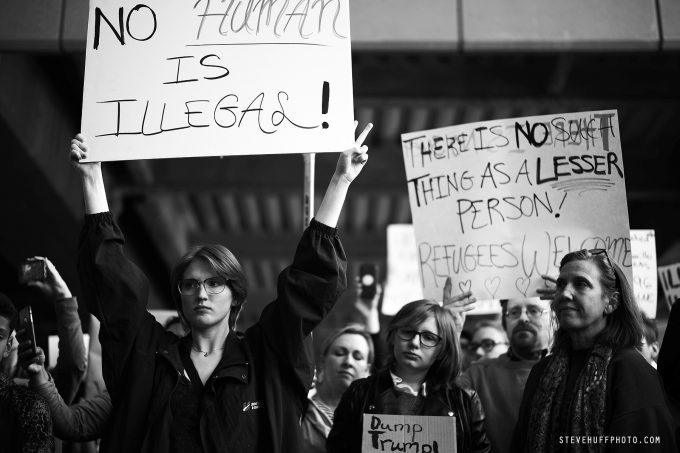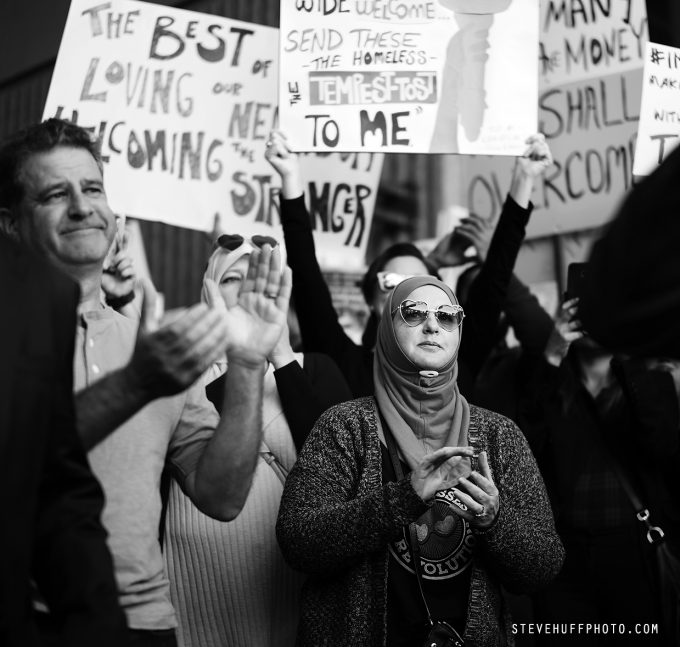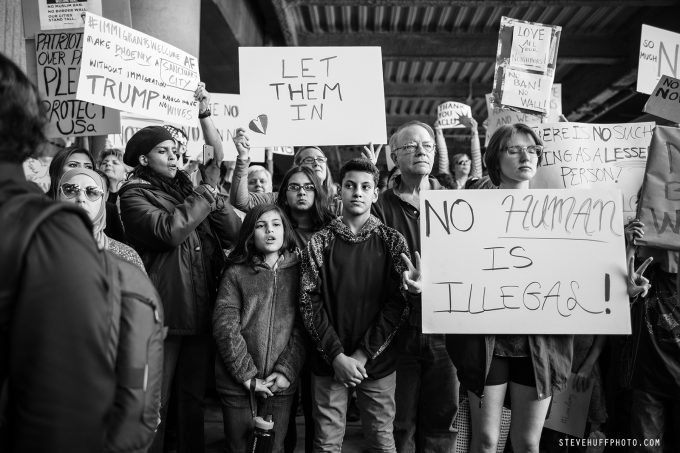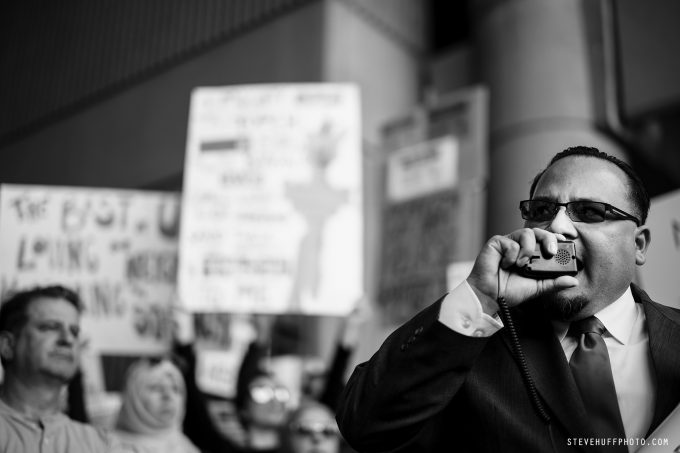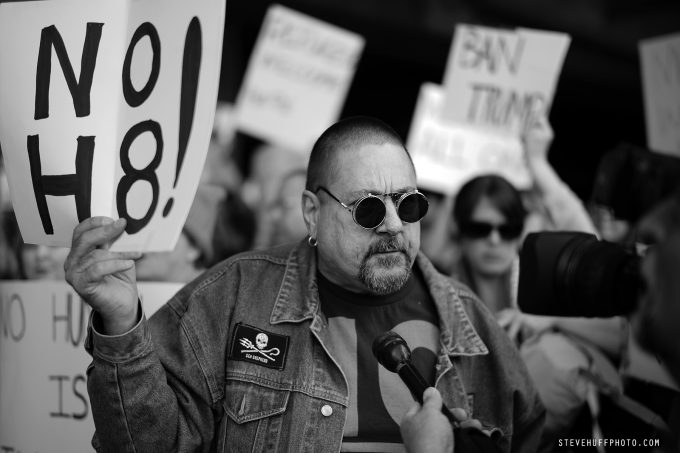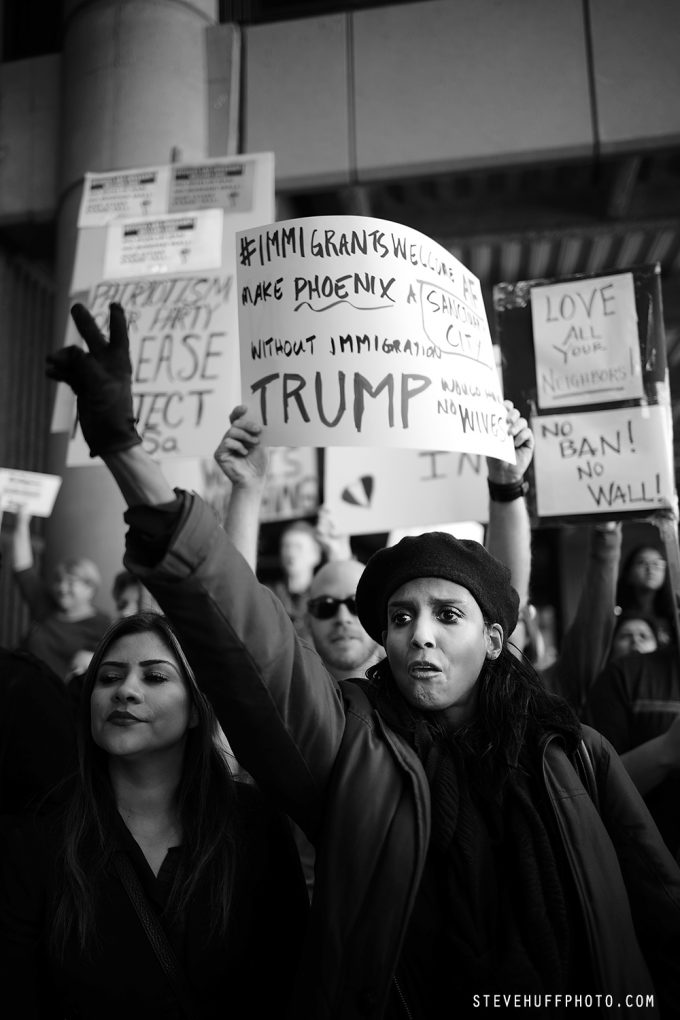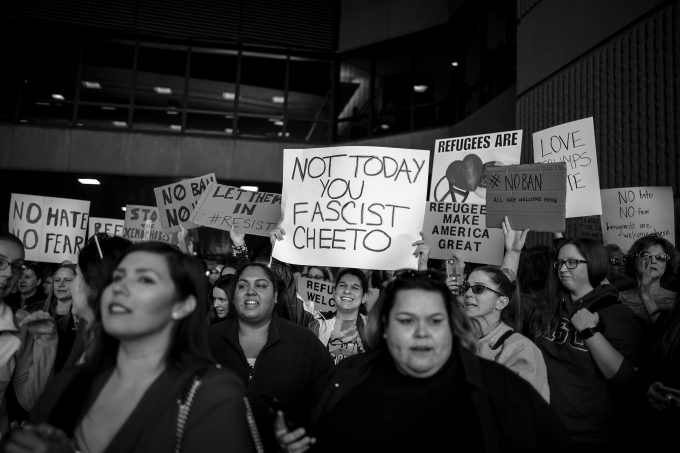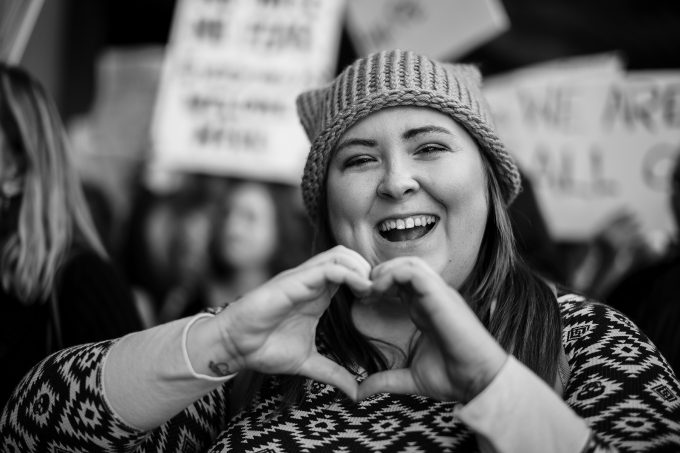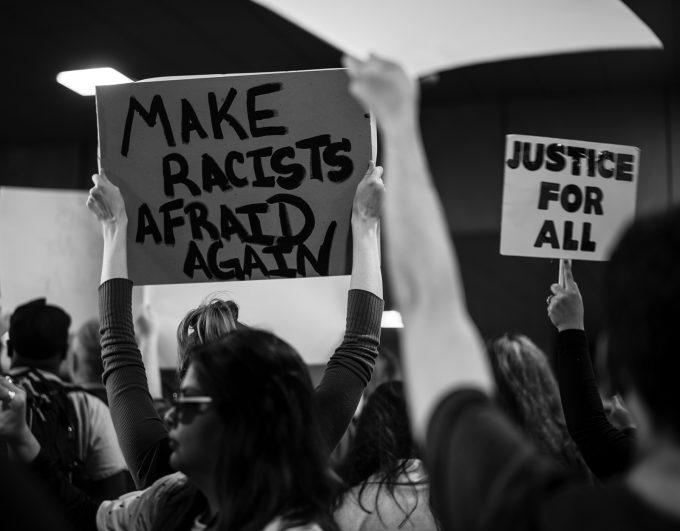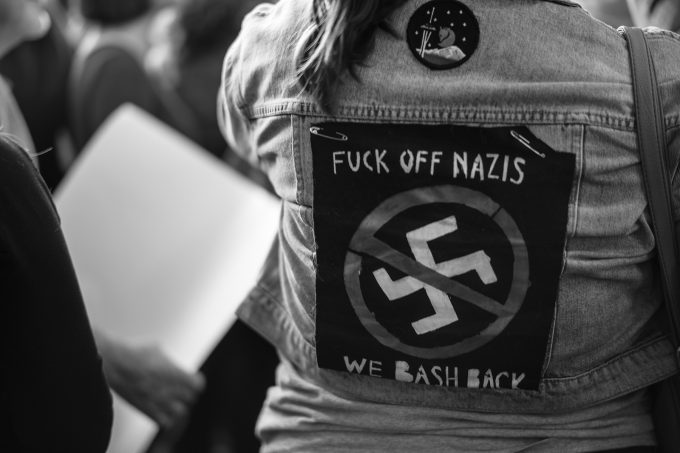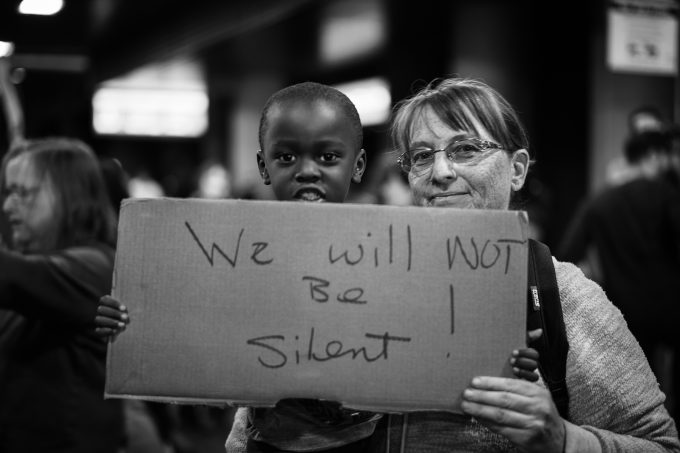 Sure, I missed focus on a few but I attribute that to my aging eyes and I was not wearing the glasses I so badly need to wear today. The M10 for me was a joy to shoot and I loved the illuminated frame lines, and the larger viewfinder. The eye relief is great for using the 28 Lux as well. I was able to see the entire frame lines and outside of them (again, no glasses).
BELOW: A VIDEO I PUT TOGETHER WITH SOME AUDIO FROM THE PROTEST
Yes, I have a typo on the date in the video. Should read Jan 29th 2017
Now of course, some wise guy will comment "I could have taken these with my iPhone, who needs a $6,000 camera for this". To that the answer is easy.
Sure, one can use an iPhone, or a $500 camera or a $300 camera or a $15,000 camera. I even had my Olympus EM1 MKII and 25 f/1.2 with me and while it was quicker to shoot, and easier to use due to being auto everything, it did not give me the satisfaction in use like the M10 did. In fact, nothing ever really does. As I have written on these pages for eight years now, on many occasions…once you shoot with an M for a while and you truly enjoy it and then go back  to a normal camera design like an SLR or SLR style mirrorless or even a Fuji X Pro whatever..it is just not the same.
My son Brandon with the M10 and 50 Lux outside at night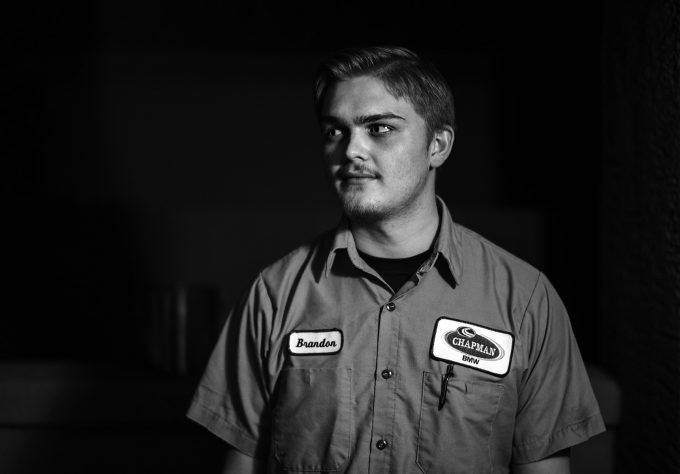 For me, photography is so much more than what the image quality is or can be as all cameras today give us the capability to take a great image. For me it is just as much about the user experience, the joy one gets from using the camera and the pride of ownership and bond one has with his photographic tool. For me, nothing has ever beat the Leica M for this. Also, no other camera has truly motivated me like an M, to get off my rear end and get out and shoot. Sure, I love my Sony and my Olympus but they are different. They are there for when I need something specific or when I know I need auto focus or a certain quality they can give. For those times when I want to really enjoy the art of photography and enjoy what I do, and come away with images I know I will love,  knowing that it took some work to get there then the M is usually my preferred choice.
Dynamic Range Example – Underexposed
A quick DR example. In one of the shots from yesterday I underexposed by quite a bit, my subjects were seriously darkened out as the camera exposed for the sky behind them. Would I be able to pull that out while retaining the highlights in the sky?
Out of camera….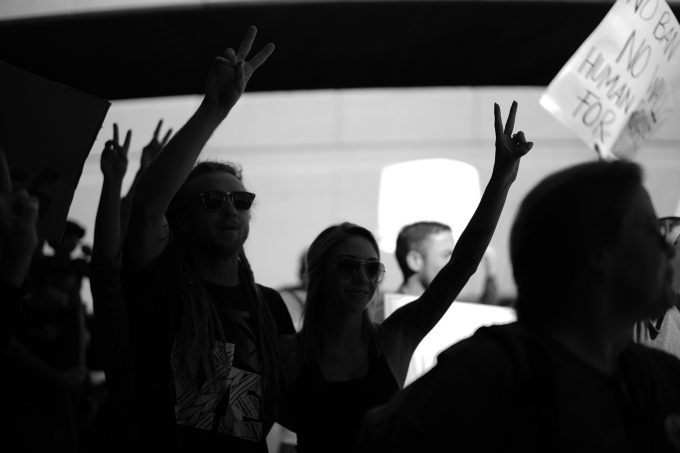 –
With a couple of quick slider adjustments…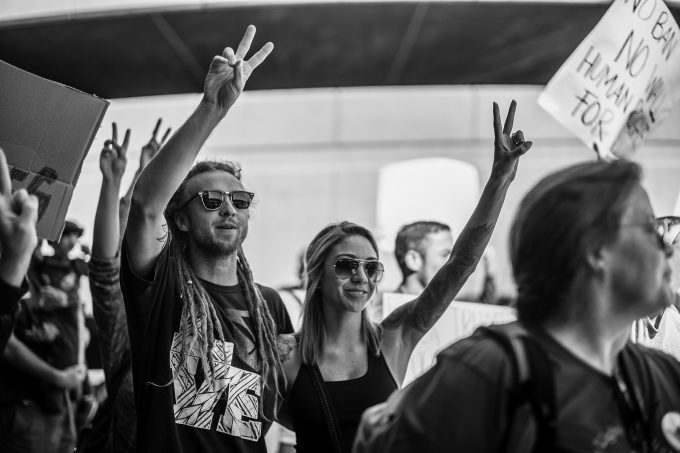 Hey, now we can see the faces of the subjects 😉 No problem.
The Leica M10 has come a long way since the days of the M8, this is a fact. It has come a long way since the days of the M9 as well. Compared to the M240 variants (M240, M262, etc) it has also come a long way in what the sensor is capable of, and even feel and viewfinder. Yes, to me, this is indeed the best digital M ever made. To be honest…TO ME, it beats every M ever made because we now have a digital M that can surpass any film M as well, and feels just as good doing it.
To see more work from the M10 by many gifted photographers, see the official Leica M10 Users Group on Facebook started by my good friend Ashwin Rao. Already over 1000 there and many sharing their Leica M10 images and thoughts. Check it out HERE. 
To order an M10 or accessories or lenses, see my preferred dealer list below:
Ken Hansen – Email him at khpny19@aol.com
---
PLEASE! I NEED YOUR HELP TO KEEP THIS WEBSITE RUNNING, IT IS SO EASY AND FREEE for you to HELP OUT!
Hello to all! For the past 8 years I have been running this website and it has grown to beyond my wildest dreams. Some days this very website has a crazy amount of visitors and because of this I need and use superfast dedicated web servers to host the site. Running this site costs quite a bit of cash every single month and on top of that, I work full-time 40-60+ hours a week on it each and every single day of the week (At peak times I receive 100-300 emails a DAY). Because of this, I could use YOUR help to cover my costs for this free information that is provided on a daily basis. 
To help out it is simple, and no, I am not asking you for a penny and I NEVER EVER DO! I do this for free basically, and have for years…but I do get paid when you, the reader makes a purchase (of anything) using my links to my sponsors. That is the only way I make the money to keep this free info flowing.
If you ever decide to make a purchase from B&H Photo or Amazon
, for ANYTHING, even diapers..you can help me without spending a penny to do so. If you use my links to make your purchase (when you click a link here and it takes you to B&H or Amazon, that is using my links as once there you can buy anything and I will get a teeny small credit) you will in turn be helping this site to keep on going and keep on growing. But each month I need HUNDREDS of you to do this in order for this site to continue, and believe me that is not easy.
Not only do I spend money on fast hosting but I also spend it on cameras to buy to review, lenses to review, bags to review, gas and travel, and a slew of other things. You would be amazed at what it costs me just to maintain this website, in money and time (250 hours a month, and about $3000 per month).
So all I ask is that if you find the free info on this website useful AND you ever need to make a purchase at B&H Photo or Amazon, just use the links below. You can even bookmark the Amazon link (not the B&H) and use it anytime you buy something. It costs you nothing extra but will provide me and this site with a dollar or two to keep on trucking along.
AMAZON LINK (you can bookmark this one)
B&H PHOTO LINK – (not bookmark able) Can also use my search bar on the right side or links within reviews, anytime.
Outside of the USA? Use my worldwide Amazon links HERE!
You can also follow me on Facebook, Twitter, or YouTube. 😉
One other way to help is by donation. If you want to donate to this site, any amount you choose, even $5, you can do so using the paypal link HERE and enter in your donation amount. All donations help to keep this site going and growing!
 I do not charge any member fees nor do I (nor will I ever) charge for reviews, so your donations go a long way to keeping this site loaded with useful content. If you choose to help out, I thank you from the bottom of my heart.