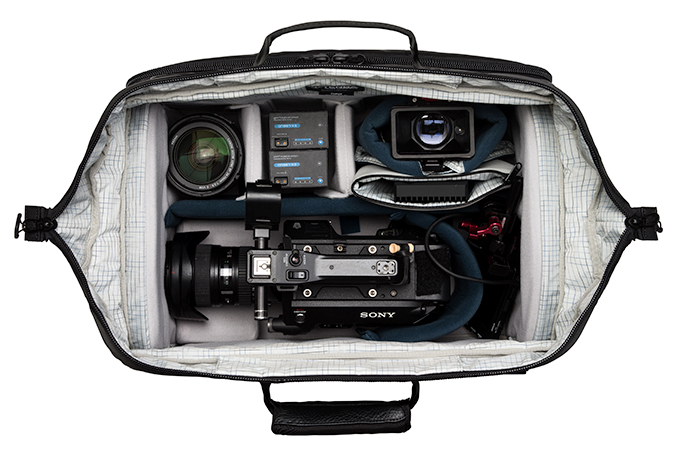 A Look the Tenba Cineluxe 21 Cinema Film Making Camera Bag! (Video)
By Steve Huff
Hello to all and good morning! I will be traveling this week, and the next from AZ. to NYC to Illinois then Ohio, but wanted to get this post in before I left. I will have some updates this week from the road and possibly some big news ; ) Until then, check out this new bag from
Tenba.com
. It is in the new Cineluxe line that feature bags made for cinema cameras. Cameras like the
Sony FS5
,
FS7,
Canon C100 MKII
, and even
Blackmagic
and RED systems. To those who own and use cinema cameras, I am sure there are loads of bag options out there but Tenba has really hit one out of the park here for protection capability, usability and functionality. With the huge doctor bag style opening up top to the custom aluminum lined dividers, to the pouches and padding they offer as well as the aluminum braced bag itself,
I was happy to see this bag come in at under $220
. I have reviewed a ton of camera bags, but never have I owned one like this.
Video Overview. Sorry, I accidentally overexposed this a bit…
I own a cinema camera, nothing crazy like a RED or fancy high end system, but the C100 MKII by Canon and I love it. With my upcoming travel I wanted a bag that was tough, would protect my gear very well, and would allow me to carry it all from the body, to the handle to my external shotgun mic to the batteries and charger system, the lenses and everything else. The Cinelux 21 does this perfectly, and with loads of room inside. Nothing is cramped either, it all fits so well with the custom made dividers that can literally be bent into shape.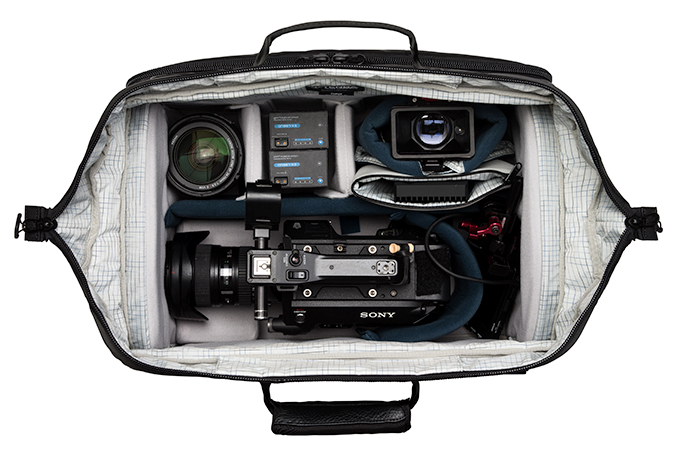 I made a video overview on the bag above so check it out if you have been looking for a great, well made, and very well thought out Cinema Camera Bag that leaves nothing. to be desired, at least for me.