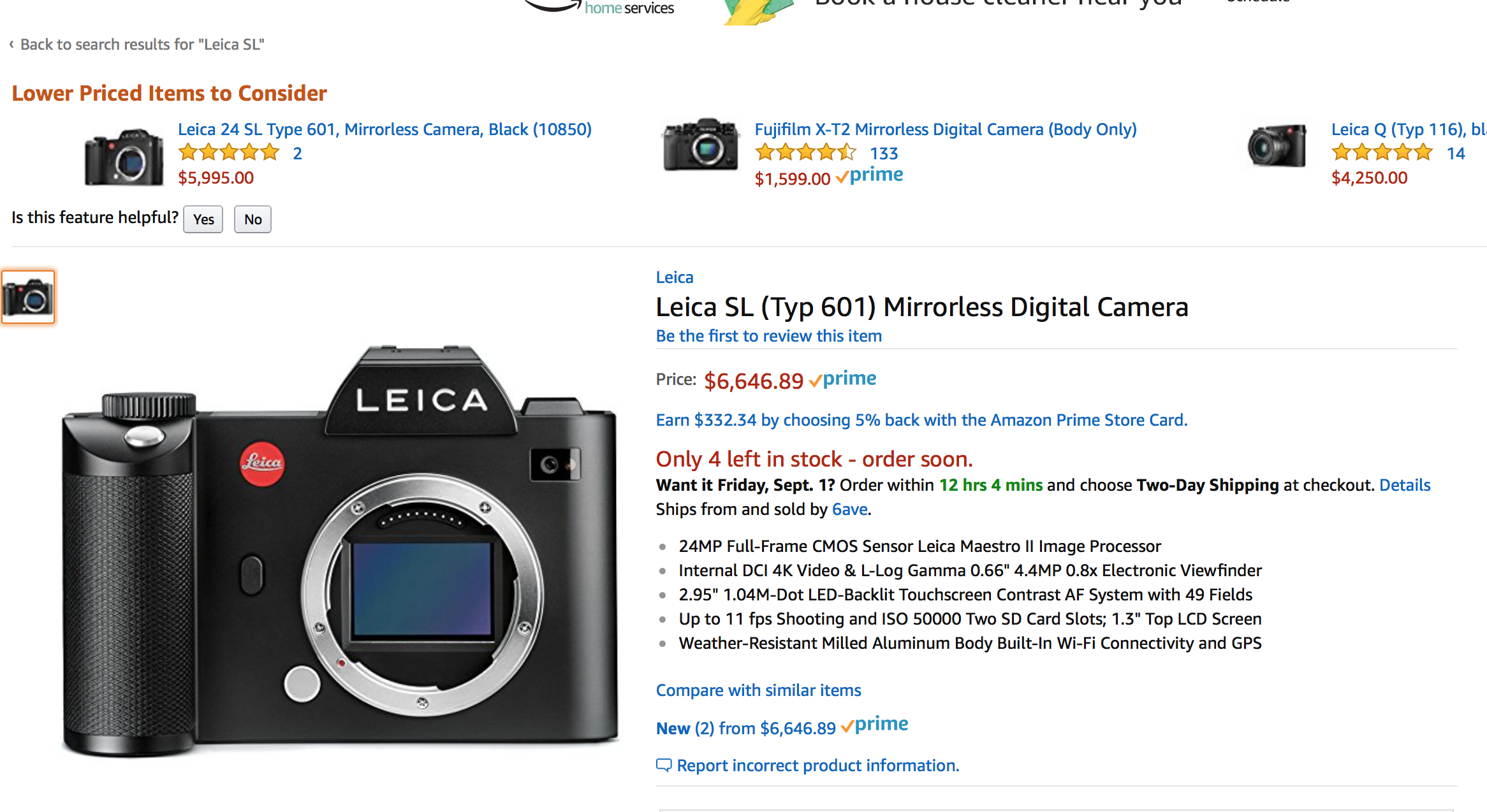 DO NOT buy this Leica SL on Amazon!
Just a heads up. On Amazon there can be some shady sellers. When I buy or link to amazon, I only link to or buy using Amazon Prime or using Amazon as the shipper or in rare cases, from a seller I trust who sells on Amazon. I avoid those I do not know, like the hone below trying to sell the camera for more than it goes for.
Yes, this Leica SL listed on Amazon via prime (BUT NOT shipped from Amazon), is a rip off: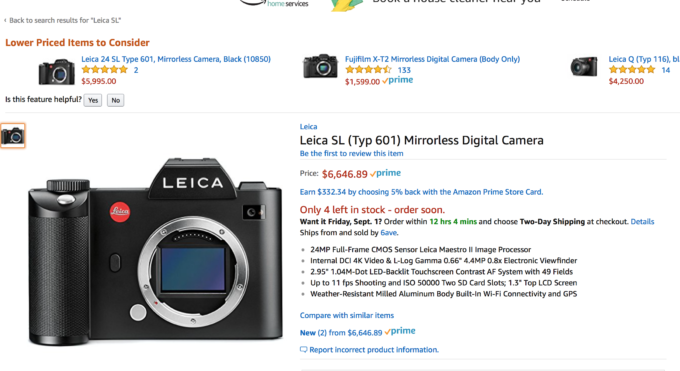 So why is it a rip off? Because it is priced over list price of $5995. This seller is trying to sell the camera OVER the price Leica says to sell it for by about $650!
This camera now sells for $5995 which is $1500 less than it used to sell for. Still expensive but it's an SL and it is a Leica, so what do you expect? ; )
You can find it on Amazon for normal price, via prime but sold by Camera West (shipped by them, not Amazon):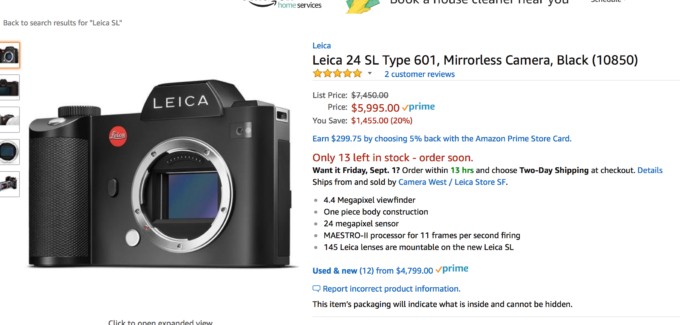 You can also find it for a great price from Ken Hansen by emailing him at khpny19@aol.com or check out PopFlash.com as well. Both legendary Leica dealers whom I have bought from for 9-10 years now.
It seems some out there were not aware the Leica SL has dropped in price as someone emailed me asking if the $6600 price was a good buy. Eek! So I felt I should post this info in case anyone else was not aware.
Have a great night all!