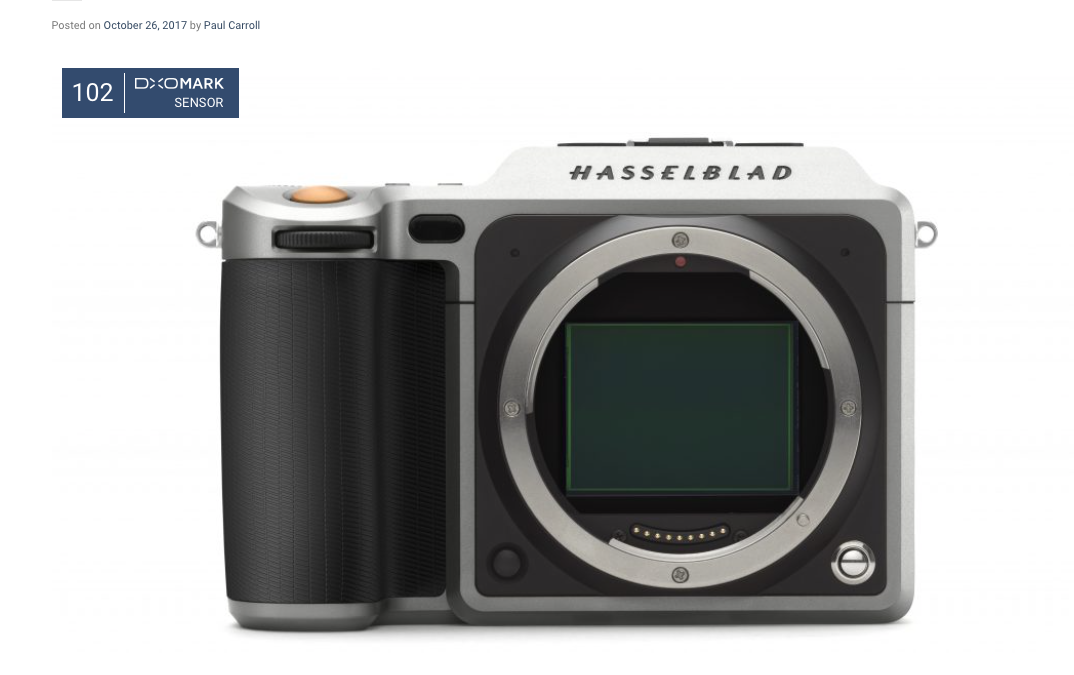 Hasselblad X1D gets highest rating ever from DxOMark, especially for low light!
Some of you did not believe me when I said the Hasselblad X1D gave me the best low light performance I have ever experienced. A quote from DXO:
"Image quality on the Hasselblad X1D-50c is outstanding, crashing through the 100-point barrier to become the highest-scoring commercially-available sensor we've tested. At 102 points overall, it also achieves either the best, or very close to the best results for both color depth and dynamic range. Combine that with its 50Mp resolution and mirrorless design, all packaged at a more realistic price tag, the X1D-50c starts to look like a tantalizing prospect."
Click the graphic you see the score vs the Nikon D850 and A7RII – Image from DXO

This is the best performing sensor that DXO has ever tested. I knew it was special, and when you add that performance to the size, way it handles, user interface, and light weight yet solid as steel build, for me, it makes the X1D in my top two cameras ever owned. See the full DXO report HERE. While I normally do not care about what DXO says, in this instance their testing backs up exactly what I found in the real world. Interesting indeed. 
If you missed my X1D 4 part review, read it here by staring with part 2 where the review really starts. See it HERE.