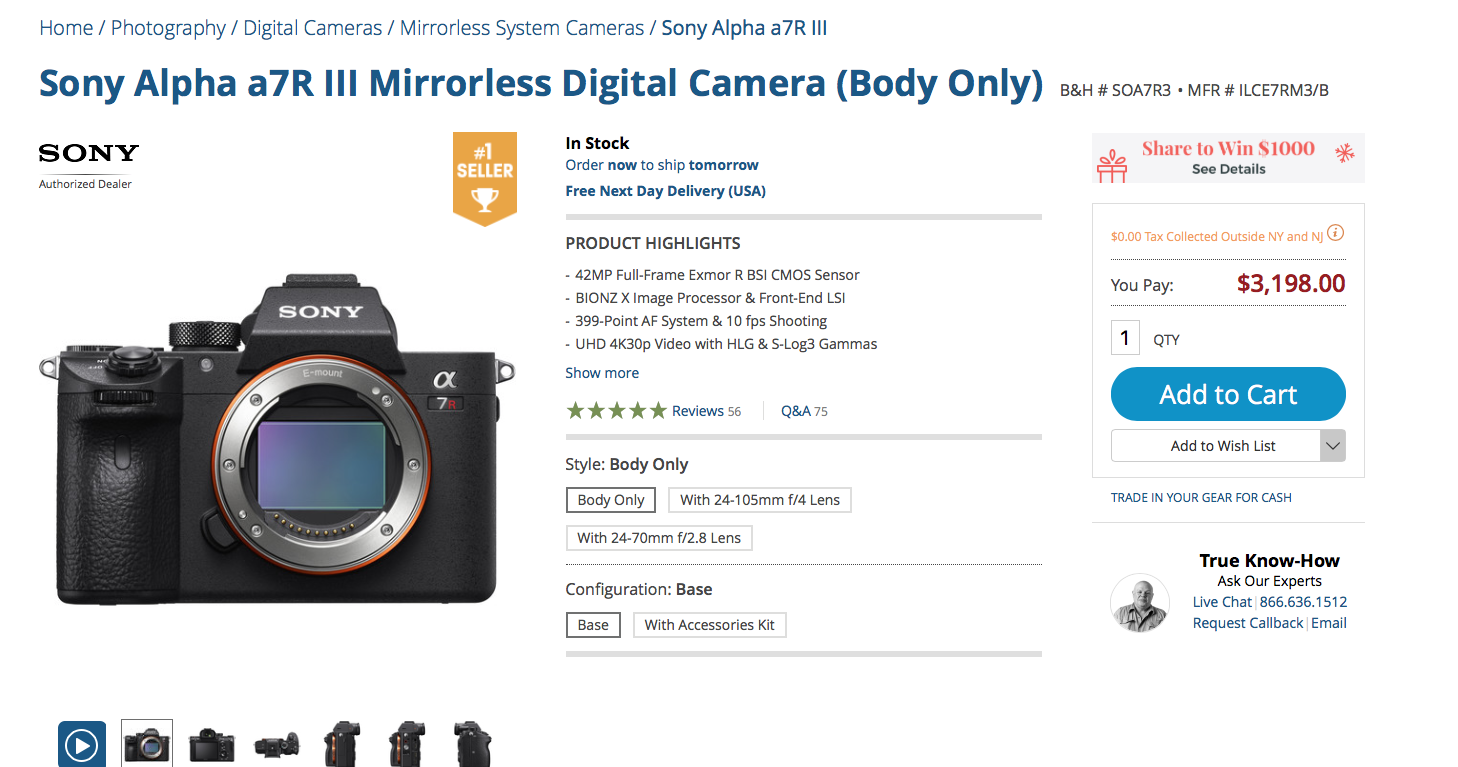 Sony A7RIII in stock! Links…
The Sony A7RIII is IN STOCK NOW at B&H Photo and will be in stock at Amazon on Jan 3rd. Links below if you have been looking for one:
Buy the A7RIII at B&H Photo NOW (IN STOCK)
Buy the A7RIII at Amazon NOW (Ships after Jan 3rd)
I am still shooting with the RIII and not much else I can say really. It's quite amazing in its capabilities and what it can do. Basically a shoot anything, anywhere, anytime kind of camera. The reviews at B&H? Stellar. This is Sony's most well received and reviewed camera ever.