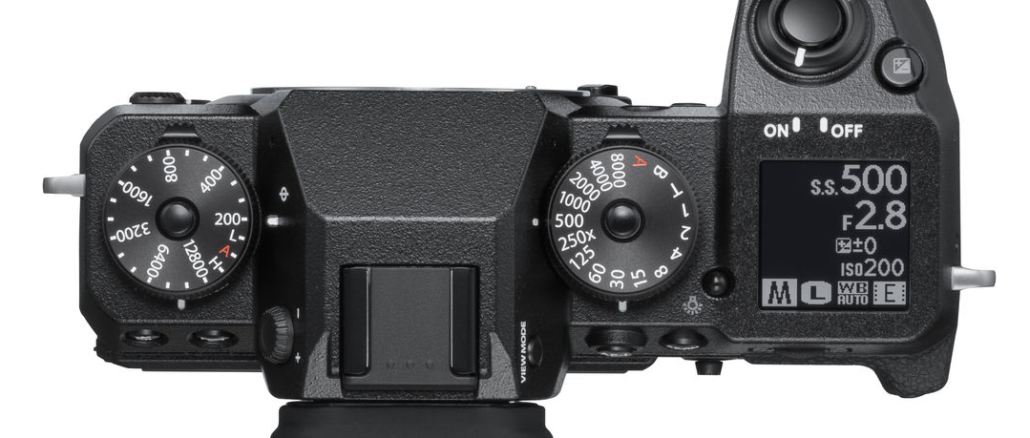 The new Fuji X-H1 Announced. Looks like a BEAST (in a good way). My thoughts.
PRE ORDER THE X-H! at B&H PHOTO HERE
Hey to all! Happy Thursday! The weekend is just about here and I will be enjoying it with some gear either taking photos or shooting video and thinking about this new Fuji, that for the 1st time in MANY years, has my heart beating a tick faster (A FUJI). Usually Fuji releases do not excite me as I have been a little let down with some (mostly early) models and I still remember that original Pro 1 when it was launched and felt like a beta product. With that said,  I have always loved the X100 series, and I did enjoy the X-T1 and X-T2 both of which has led to this new X-H1. This new Fuji looks good, and dare I say, Amazing?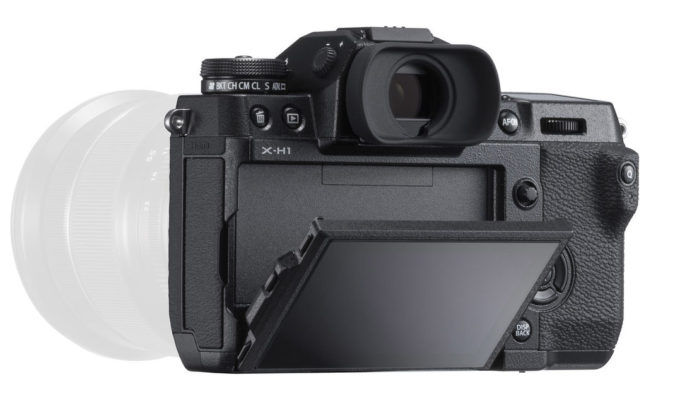 Yep, APS-C as before, X Trans as before but it appears this model has souped everything up to be a speed demon with capable PRO VIDEO as well as the already beautiful photo capabilities. Yes, Fuji says it can be used for PRO VIDEO work, which I just never have associated with Fuji, so this is awesome. ISO up to 51K, means you can probably shoot this camera at ISO 10k with usable amazing results. Video wise, we have 4K at 24fps and a 200MB/s bit rate for the internal recording. This X1H offers slow motion (seems to be the trend these days) at 1080P with 120fps. 5 AXIS IS is inside, finally to offer easier handheld low light shooting. The camera has a new design, with larger grip and and buttons and the info display on the top right reminds me of some higher end cameras. It has a 25% THICKER magnesium alloy shell, which is WELCOME to me as I am sure this camera feels STURDY as it should.
THIS THING IS TICKING ALL OF MY BOXES, and it is a FUJI! Yep, this is one Fuji I will be taking a long serious look at. It has all I love, and nothing I do not. It is even weather sealed with dual USH-II slots. The EVF offers 3.6 million dots with a 0.75X magnification. I look forward to doing a full old school SteveHuffPhoto review of this bad boy as soon as I can get one ; ) expected to ship March 1st 2018.
More on the new X-H1…
"Offering plenty of features inside a durable magnesium-alloy housing, the X-H1 Mirrorless Digital Camera from Fujifilm aims to position itself as a leading option for professional video and photo work. Equipped with a 24.3MP APS-C X-Trans CMOS III image sensor and the X-Processor Pro Engine, this camera allows you to capture high quality imagery quickly and with low noise at sensitivities up to ISO 51200. A major implementation is an in-body 5-axis image stabilization system, a first for X-Series cameras, which can compensate for up to 5.5 stops of shutter speed to create sharp imaging even when little light is available.
In the video department, the X-H1 offers DCI 4K shooting at 24 fps and a boosted 200 Mb/s bit rate for internal footage. Slow motion can be achieved in a high-speed video mode that boasts Full HD 1080p video at up to 120 fps. Professionals will also enjoy the addition of internal F-log recording to an SD card, which allows for a more streamlined workflow, as well as an ETERNA mode that aims to simulate cinematic film with desaturated colors and rich shadow tones. And if you ever find yourself without your shotgun mic, the camera's built-in microphone can save your life in a pinch with 24-bit/48 kHz recording.
Several improvements can be seen in the X-H1's design, including a larger hand grip and back buttons, an info display on the top right side, and the addition of an AF-ON button. The weather-sealed body sports dual UHS-II SD card slots and makes use of a 0.5″ 3.69m-dot EVF with 0.75x magnification, which features a low display time lag of only 0.005 seconds and a refresh rate of 100 fps for smooth and accurate composition. When not shooting at eye level, the articulated 3.0″ 1.04m-dot LCD offers touch functions and a unique three-way tilt that allows you to achieve nearly any viewing angle. Also available is a 1.28″ sub-LCD info screen on the top right of the camera for viewing your settings on the fly. And for those that regularly shoot sports under fluorescent lighting, the XH-1 comes with a flicker reduction mode to help your exposures stay accurate at fast shutter speeds."