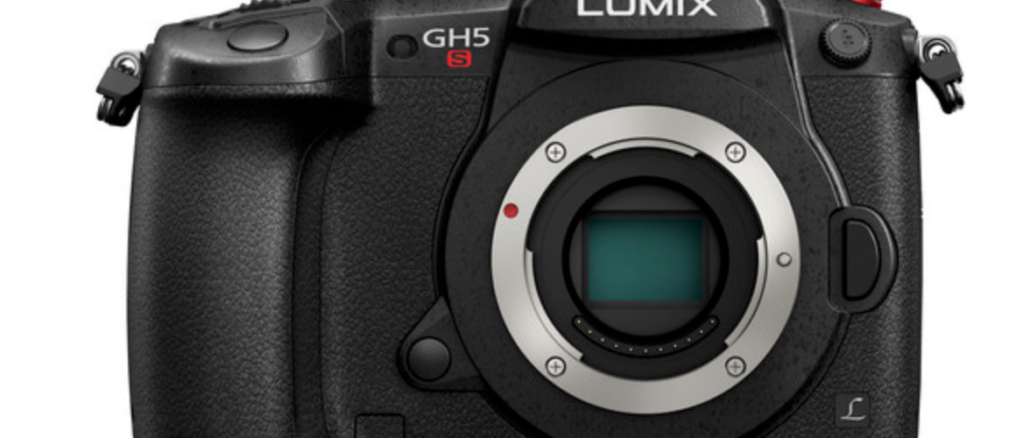 Will I Switch to Panasonic from Sony for my Video needs?
By Steve Huff
Video is here, video is big and video is more popular today than photography. Doesn't take much to see it, and I saw the signs 2-3 years ago, and now it is almost unstoppable. Today on Youtube alone there are thousands of people who review cameras and g gadgets. There are millions of vloggers who document their lives, or just film everything they can. There are countless videos on almost anything we can consume or buy as today some have discovered that making videos can be a career. With so many creating videos, we are seeing camera companies putting better video capabilities into their cameras. Look at what Sony has been doing? Look at Canon, look at Nikon and of course, Panasonic who was one of the first to jump into the video game, with their GH series of cameras. With Sony releasing cameras that seem to offer it all..video, photos, etc, Panasonic is still keeping it simple, and focusing on VIDEO with their GH5 and GH5s. They have been VERY popular among filmmakers, vloggers and those who LOVE shooting video or being creative.
In fact, we are in a time right now where I see some people either dumping (or talking about it) their Panasonic GH5 camera for the new Sony A7III, and me,  I may be taking a step backwards to the Panasonic GH5S from Sony! Am I crazy? Maybe. But I do know what I like, and I really am liking what I am seeing from the GH5S in regards to video, and in a few other areas. Yep, I rented one for a week from lensrentals.com just to see what all the talk was about with these series of cameras from Panasonic. I have always dismissed them and the reason why is, well, they are Micro 4/3, and we all know that low light and DR is not the strong point of Micro 4/3.  I also own the EM1 MKII and for video, it is lackluster in a few areas (when compared to Sony and others) and not one I can really use or enjoy using for my video projects. Low light, forget it with the Olympus. Color? Eh, it's ok. That is Micro 4/3 and the flagship from Olympus yet for video it is a non starter for me.
Low light video with the Panasonic is very UN Micro 4/3 like…ISO 12800 in my low light room last night.
But I had to try the Panasonic as many of my friends use them for their video work, and they would not shoot anything else for the money, I mean, they LOVE these cameras! So I rented the GH5S as I shoot a lot of video, more than I ever have, and some of it in pretty low light (outside of what I do here). I expected to like it but never expected I would think of dumping my cameras from Sony that I use only for Video as I never really had many complaints about it though the color was never to my liking and always the biggest challenge/dislike for me with Sony video.
Before I go on, I do want to say this article is not about stills. For stills, for photography, Sony rules the day over Panasonic. But for video? Even with the blazing fast AF from Sony, the full frame sensor and low light abilities (the A7III has amazing low light as do all Sony's) and video capabilities, the Sony's are not the best for video from what I am seeing. In fact, after just a day with the GH5S I noticed and realized that the color coming from the Panasonic was so much nicer looking than what I was able to get from any of the Sony's, again, with video. Somehow, the Panasonic comes across as more cinematic as well, which I love.
No mistaking that big red REC button!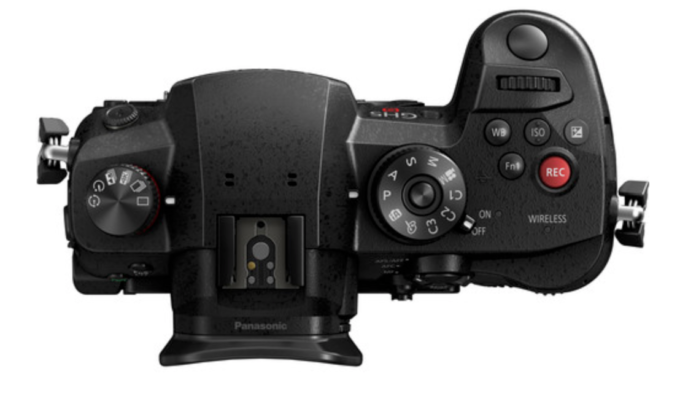 I know some people who are hardcore fans of the GH5 for video, and not just film makers. Yes, for low budget indie film this is a remarkable camera bargain and gets close to some of those mega buck large cinema cameras. But the GH5 and S are also used by many more than just film makers. It also has a great design and feel. A much nicer and easier menu system. Slap it into video mode and changing settings could not be easier. Button placement is also quite nice, and better than any Sony I have used. That big red video record button is also nice, and easy to find. It's not a small tiny button hidden on the back within a mass of other small buttons.
The GH5S feels fantastic … but…
So far, great design, great feel, great menu, great button placement and my 1st video tests showed me how much different the color and feel were over the Sony cameras I have shot with, and the low light just amazes me. Usable ISO 12800 no problem.  Keep in mind, I am not speaking about buying a GH5 or S just for my youtube channel. I do much more than that with video though I do use my cameras for vlogging, video reviews and even travel and mini documentaries. Even with my enthusiastic first feelings on the GH5S, there was one area that I was disappointed in, and I am not alone in this disappointment as it has been the biggest criticism of the camera to date by 90% of those who reviewed it. (there are probably 2000 or more reviews of this camera).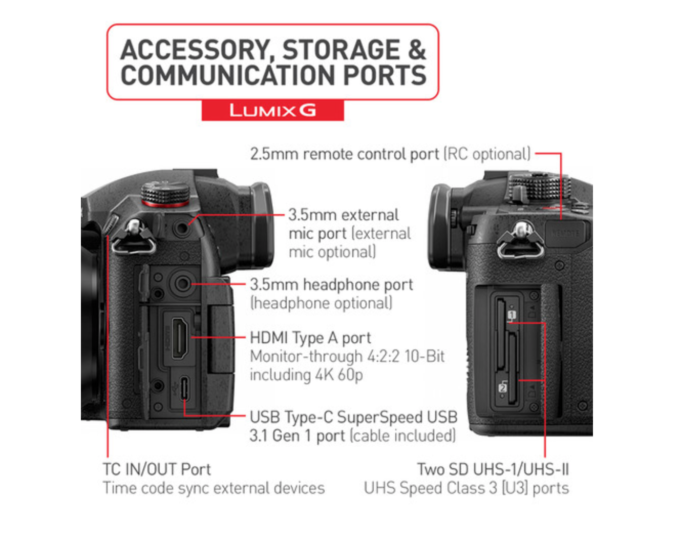 Right off the bat, I realized that the GH5S was not going to work for all of my needs as Panasonic decided to make a change with it and took out the in body 5 AXIS IS which was amazing on the standard GH5. For many this was a dealbreaker with the new S. The GH5 has it, and it is $400 less expensive. It loses that 2 stop advantage of the S in low light but everywhere else it is about the same. The S gives us a wider perspective, though a small change/difference. Without the in body IS, the GH5S is unusable as a vlogging camera and I will say now, it is NOT meant to be a vlogging camera. The GH5 is good for that as are many other cameras. If only vlogging is your thing, go for a GH5 if you like or use your phone, or a canon, or a Sony. But if you vlog and want to stand out from the crowd with insanely good quality, a GH5 and Leica 12mm f/1.4 could be the trick. It has amazing 5 Axis IS built in, no gimbal needed, so walk around shots are not an issue. The S on the other hand would need a gimbal for a walk around camera, as without one the shakes are AWFUL. Gimbals are heavy.
Panasonic removed the 5 Axis for a reason, as filmmakers did not want it. So they created the camera that filmmakers wanted and even without the in body IS it is still an amazing film making tool. My work is 75% tripod, 25% handheld. So I figured it out today.. I need one of each for my work!!  The GH5 for walk around, hand held shots, and the S for tripod and low light. Lol. The camera game never ends but I wish I would have rented one of these a long time ago, or listened to some of my friends who love them. If I did, I would have avoided testing others for this need of mine.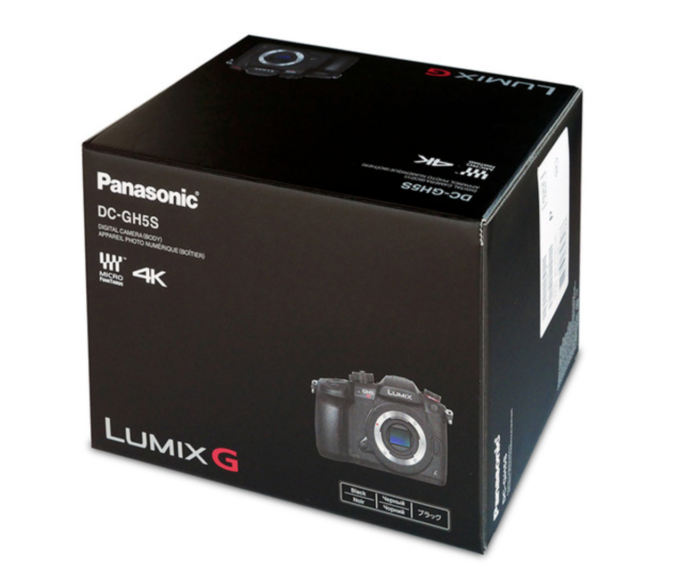 After a while with the GH5S I broke down and ordered one as I could not believe the quality of the video when compared to the Sony A9, A7RII, A7III. Now, the Sony's are WONDERFUL for video and many use them with gorgeous results. They also offer better AF of you want to use it, and offer full frame.
But the Panasonic's were MADE pretty much, just for video. They excel in this. They offer the most options for quality whether you want low or extreme high quality. They offer VLOG which is AMAZING and offers the most color depth and dynamic range. I feel it is the 10 bit vs 8 bit thing that pushes the quality over the edge for Panasonic. The Panasonic files are so rich, have deep blacks, superb color even at high ISOs up to 12,800. At 12,800 I see no graininess, no mush, no off color. See the video above for a low light 12800 chat with the GH5S.
With the Sony's I do mush in low light, with premium lenses. In fact, I also prefer the color science of the Panasonic so much more than what I can get from the Sony (with video). This is one main reason so many love Panasonic. The color, the depth, the cinematic look, the ease of color grading, the VLOG profile… it all just works, and works well.
I very rarely shoot in 4K. I like a good 1080P HD file and with the GH5S, I get a lovely 10BIT file in whatever quality I desire. I can go low bitrate or up to 200. It allows me to shoot 8 bit as well for when I do want to do a quick vlog or something that doesn't need top quality.
But shooting in 10 bit is for me, a revelation. The fact that I went to Amazon and ordered a GH5S hours after the rental was received says a lot. I will not be using this GH5S for stills, at all. It will be strictly video. I am also adding a GH5 for the 5 Axis IS and will use that for travel and when on the road with a Leica 12mm f/1.4 lens for Micro 4/3. I will also use some of my Olympus glass as I have the 8mm fisheye, 17 1.2, 25 1.2 and 45 1.2 as well as the 7-14 2.8. That's the beauty and what also pushed me to the Panasonic. I remembered that I had a ton of Micro 4/3 glass from Olympus! I also have the little 7.5mm LAOWA f/2.
I am late to the GH5 party, but better late than never. I have seen what so many love in these, and I would say that if you are thinking of switching to Sony, well, it could be a good choice for you over a GH5 camera. You will lose that special Panasonic color, and 10 bit but you will gain AF speed and full frame. You will have great low light as well. It all comes down to your personal preference.
The GH5 series also has the ability to use speed boosters and lenses in Canon or Nikon mount. This speed booster will allow these cameras to have a shallower depth of field and faster apertures getting closer to a full frame look, or Super 35.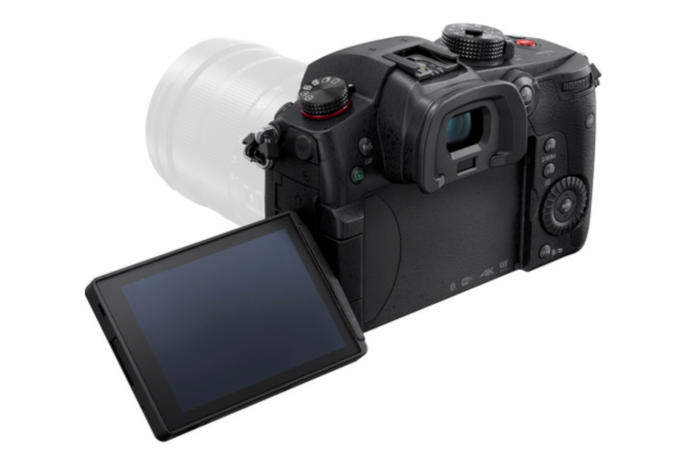 So for now, as of right now, I am switching to Panasonic over Sony for my video. I am losing the blazing AF and full frame DOF control but am gaining something more important to me. Color quality, depth, 10 Bit capability and also I am finding the audio pre amps to be better as well, as my external mics sound better through the Panasonic. I can deal with using manual focus or even slower AF and I can deal with less shallow DOF.
Yep, I know the Sony A7SIII is coming, but after testing the Panasonic for video I am not interested in Sony at this time. Sure, the new A7SIII may do 10 bit, it will have the fast AF, great battery and be full frame..but, it will still have the Sony color science and for video they lag behind in that area compared to Canon and Panasonic. With video, color is what pulls you in. The look and feel of the footage is what keeps you drawn in. I found nothing better in that area in the $2k price range over these Panasonic cameras.
I also love the swivel screen of the Panasonic, and am hoping Sony does a redesign with the A7SIII and adds one. The next 3 months is going to bring a load of new cameras to us. Nikon and Canon are jumping into the IC mirrorless game and Sony's A7SIII has to be on the way soon. Should be interesting indeed!