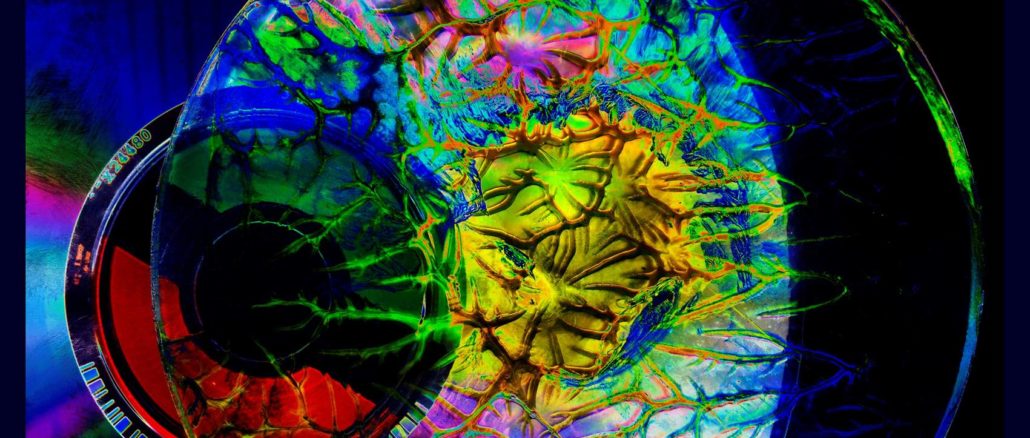 Getting Creative. Photographing Colored Glue.
By Dirk Dom
Hi!
About ten years ago I pulled apart two Plexiglas plates with colored glue in-between for the first time. Two years ago I got somewhat serious about it and made images. You can find how I made these on Steve Huff. A month ago I considered the project finished and I got prints made.
My friend Walter challenged me to make an interesting shot of a CD. I put a Led Zeppelin Cd (Atlantic Records) on my scanner together with one of the glass discs with glue and this is what came out.
It took me about ten hours of post processing because the glue disk holds about 15,000 minuscule white points which I had to get rid of. 15,000 mouse clicks!
Enlarged to 100% an amazing 3D landscape emerges.
The last image I made is this one: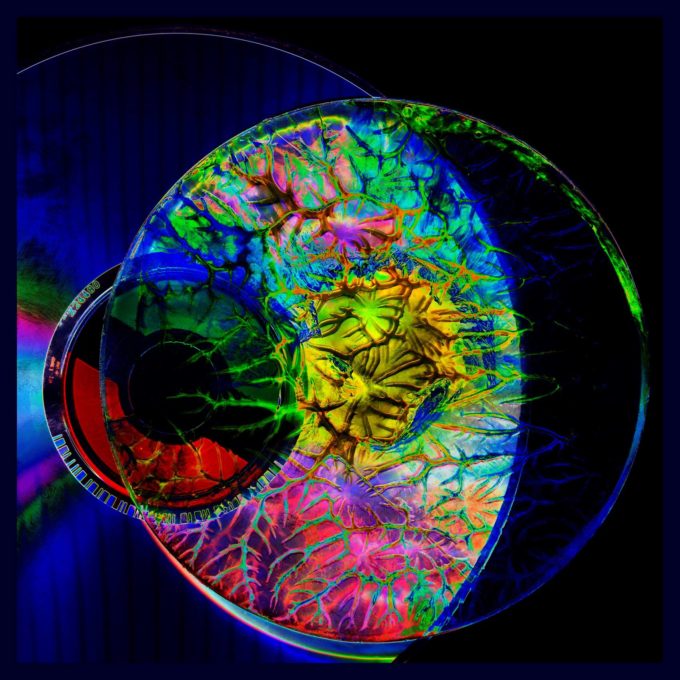 It looks like something astronomical to me, but I don't know what! A transparent planet eclipsing some sort of sun???
This is the finished project: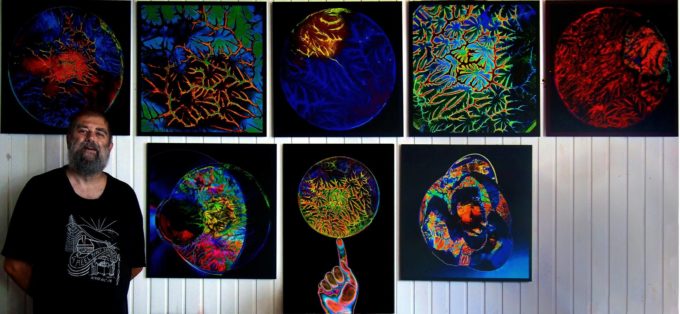 I printed to 24 x 24 inches, mounted on Dibond. The colors are unbelievable.
I have a small house and I painted one wall of my living room white. There, every half year or so, I hang new work.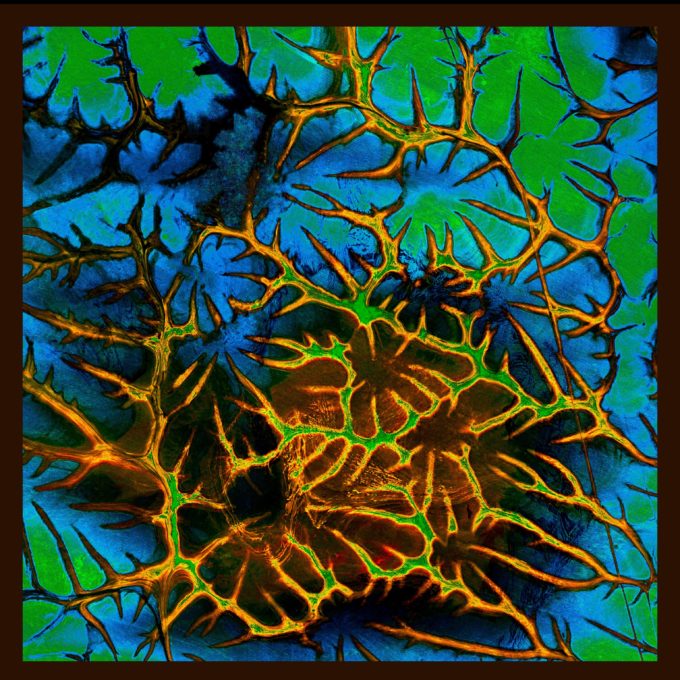 I post this to encourage you to print your work. Do something with your images! Yes, it's expensive! This cost me about 600 dollars. But it is so worth it!
The glue is slowly peeling off of the glass discs. All I have now are the images.
Bye,
Dirk