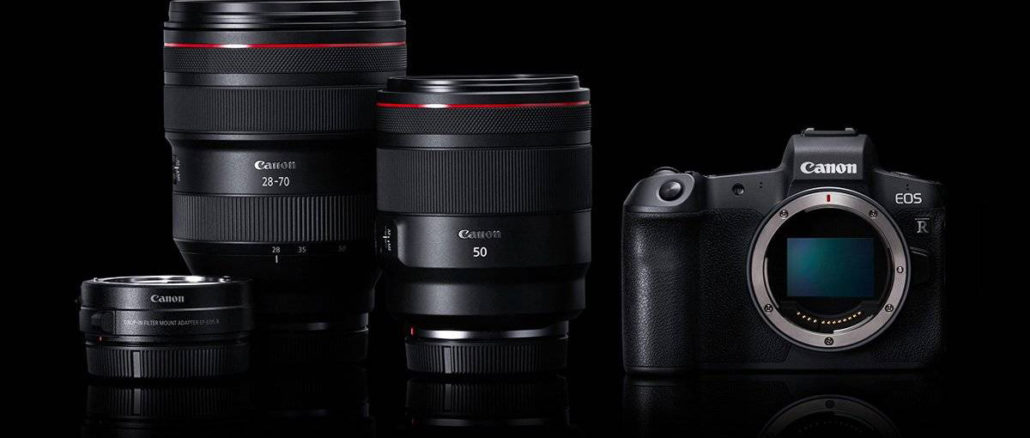 Canon EOS-R: The new Lenses will sell the System (not the body) 
By Steve Huff
The Canon EOS-R launch has come and gone, and it was a doozy. In True Sony style, Canon flew out a bunch of YouTubers and Influencers (I did not go) to Hawaii to test the new Canon EOS-R and new lenses. As a disclaimer, I have not touched the camera yet and will not until it is out when I will buy one to test and review. I will either keep it after or sell it at a discount to one of you here, as I have done in the past.
THE EOS-R GOES UP FOR PRE ORDER THIS WEEK, WEDNESDAY. $2299 for the body only.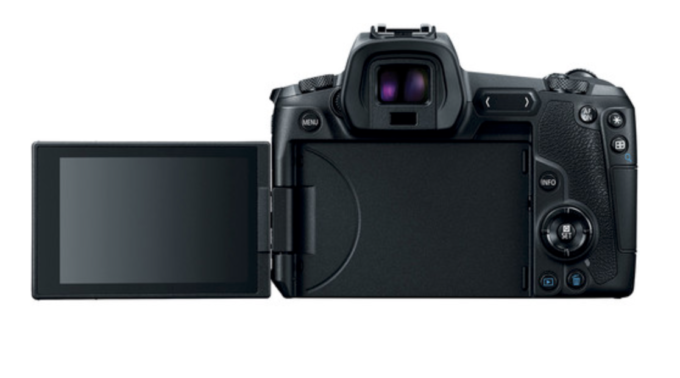 So there will be hundreds of reviews out there before mine, and some are already out from those who tested it in Hawaii. They are all over YouTube and spreading fast.
I know many of those who went to test it and have spoken with a couple of them about it. Some nice things, and some not so nice things but it's all there for us all to see, in writing in the specs alone. It's very clear to me that Canon did not make this EOS-R to sell this new system, but instead created some GORGEOUS one of a kind lenses to sell the system. Without these new lenses it would have been a TOUGH sell for Canon IMO out of the gate with this 1st of what I feel will be many bodies to come from Canon. 
The Canon 28-70 f/2 Lens. $2999, and large but unique and beautiful. Canon knows glass. YOU CAN PRE ORDER THIS LENS AT B&H PHOTO STARTING WEDNESDAY 09/12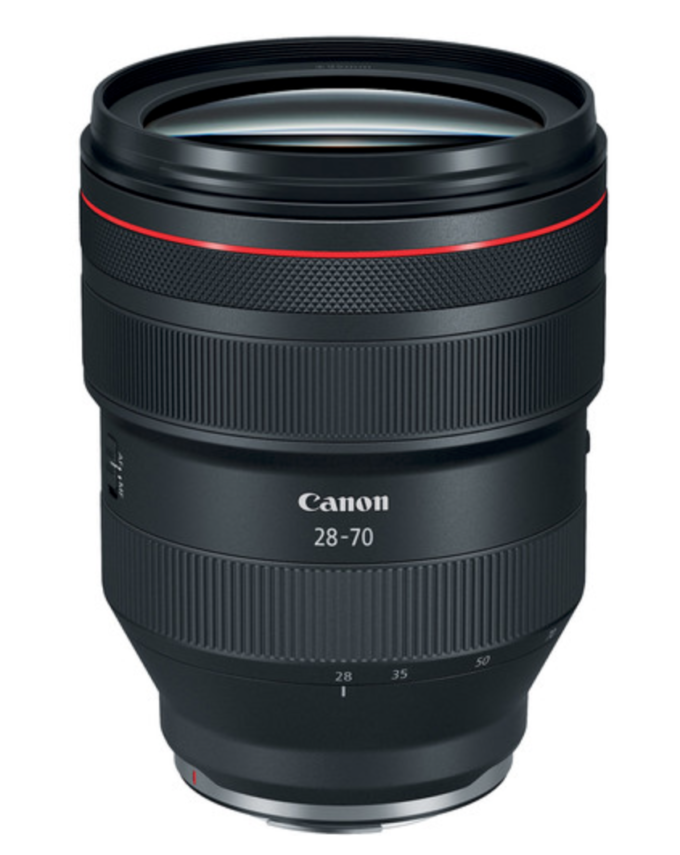 One thing many are pointing out is that these lenses are EXPENSIVE! $3k for a 28-70 f/2 zoom? $2299 for the new 50 1.2, or $1000 more than the current EF version? Yes, they are expensive. BUT remember, all QUALITY glass these days is expensive. I mean, look at the Leica 75 NOCTILUX which comes in at just under $13,000.
Yea, using Leica as an example is a stretch as Leica is the most expensive brand in existence for 35mm photography. But look at any pro quality lens from any manufacture and you do really get what you pay for. Prices are pricey for a reason. Weather resistance, optical quality, exotic glass, superb build and feel and in the case of these lenses, the new customizable control ring, which is cool. The bottom line is that I understand lens pricing and how you do get the quality that you are willing or able to pay for. Lenses are for life. Bodies are not.
I own 4 Canon L lenses as of this writing. Also 4 Sony lenses, 7 Olympus Zuiko Pro lenses, Several Leica M mount lenses from Zeiss, Voigtlander, and some oldies and unique rarities. Canon makes great glass and that has always been a constant theme for them and there are literally tons of them out in use every day.
But that EOS-R Body?
The camera, any way you slice it, falls behind the Sony A7III in features and specs. If we are to remain bias free and look at the facts, then this is the case. The new Canon even falls behind the Nikon Z a bit. Sure, it's Canon's first foray into serious full frame mirrorless but they played it safe instead of trying to truly compete with Sony (or their own DSLR's). For Canon fans (I am one of them) this is a cool camera as it finally allows those with Canon glass a way to use their lenses on a mirrorless camera. As I have said forever, shooting with Mirrorless is different from shooting with a DSLR. The EVF experience may take getting used to from hardcore DSLR users but once you get used to it, you will start to appreciate it. I always prefer an EVF to an OVF but I have shot EVF for so many years now, and have appreciated the progress and improvements in this area.
THIS ONE IS A STUNNER. The new 50 1.2 RF mount come sin at $2299, or about $1k more than the current version (see my recent review of the current version)
Here is a Pre Order link for this one at B&H Photo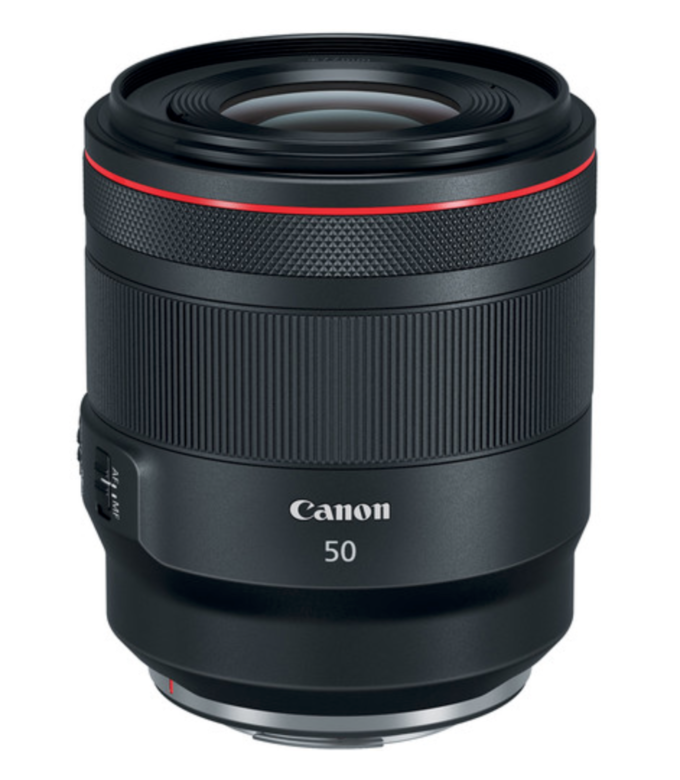 These days most EVF's are wonderful but that was not always the case (and still isn't for some models out there). The Canon, when compared to the Sony A7III doesn't have the speed, frames per second, in body IS, dual card slots, battery life or 4K video specs. In fact, that 1.8 crop for 4K is a deal breaker for anyone wanting a Canon 4K camera. If not, it should be. With Sony, even in their lowly A7III, you can shoot 4K using the entire sensor, and for less money. With the Canon, shooting 4K means no real wide-angle solutions due to that crazy crop. Shooting in tight quarters? Forget it. Why did Canon create these beautiful full frame expensive and exotic lenses only to cripple them for 4K shooting? LIKE IT OR NOT, Video is HUGE today and only growing faster and faster, and people are choosing cameras like these over video cameras or more pricey cinema solutions for their video needs.
Yes, Micro 4/3 has a 2X crop but guess what? You can easily buy a 7mm lens for Micro 4/3, and on the cheap. Want a semi wide on the EOS-R with great quality? Pay $2600 for the Canon 11-24, and use an adapter to mount it. Micro 4/3 adapted to their shortcoming with video by creating ultra wide glass. Canon did not do this here for the R.
The 24-105 looks nice, sleek and sweet. $1099 at B&H Photo.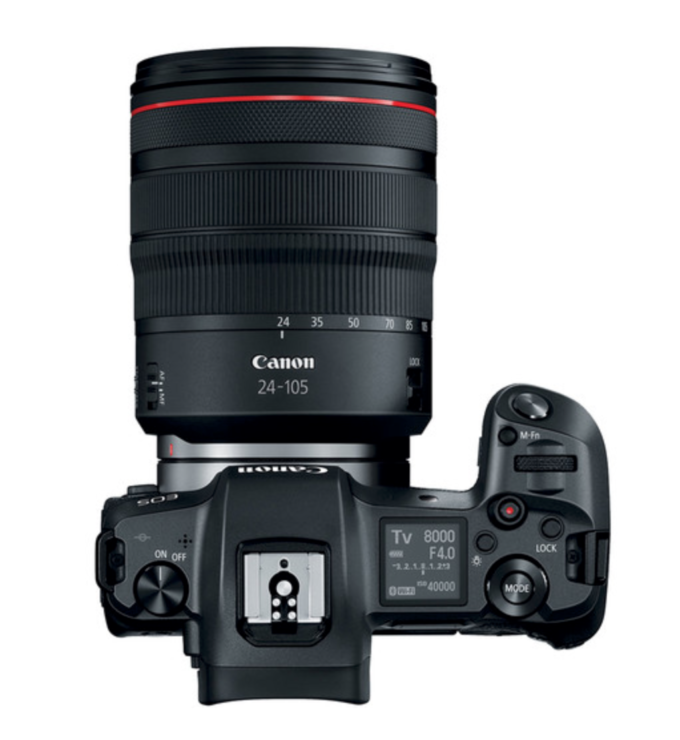 For photos this camera will be great. I mean, I want (but do not need) an EOS-R system just for the glass alone. The glass they have announced is stunning, especially when compared to what Nikon has announced for the Z system at launch.
The 28-70 f/2 from Canon? Nothing quite like it yet it does have a down side. IT IS HUGE. On the EOS-R it looks kind of funny really. But the quality is there from the samples I have seen. Yes, that lens has given me some lens lust. The new 50 1.2? HUGE! Much larger than the current 50 1.2, that I own and love, yet it does appear to keep the same look and feel but improved some over the old design. I also love the physical design of these new lenses.
So I give Canon an A on the lens announcements but a C on the EOS R body announcement. The good news is I feel a new EOS-R body will be launched within six months, with higher specs. But Canon will wait until they sell a slew of the 1st gen, then announce the 2nd gen as that seems to be what camera companies NORMALLY do. I applaud Nikon for announcing two models at the same time, same with Sony. Canon only announced their basic model, without a hint of anything else to come but we all know that an enhanced version, more expensive and feature rich will be coming in 2019. Well, some of us know it.
These new camera releases have polarized many, and I have seen so much hate in comments on YouTube about these new models, which to me makes no sense. It's either for you or it isn't, no need to hate my friends as hate is negativity and life is such better without any of that, trust me on that one.
I will be buying an EOS-R but only to try it out for a while and use it in the situations I use my cameras in. I mainly want to try those two lenses though as it has always been and will always be about one thing. THE GLASS. That is where our investment lies. Always! I may or may not keep it after, and if not one of you here will get a deal on it direct from me.
Being a guy who has used and has tested hundreds of lenses over the years, I have my faves from all manufactures but I have to be 100% honest. My all time fave lenses come from Olympus, Leica and Canon. Sony makes stunning lenses, as does Nikon but somehow these three brands always kept me coming back for more.
I own a slew of lenses, and use only a handful but some, I can not bring myself to get rid of and as I said, lenses are a solid investment unlike bodies that come and go every year.
Anyway just wanted to jot down some thought and praise Canon for these new lenses they have created. Large? Yes. Expensive? Yes. Beautiful? YES. What are your thoughts on the new Canon system? Will you be buying one, and why?
Thanks to all!
Steve