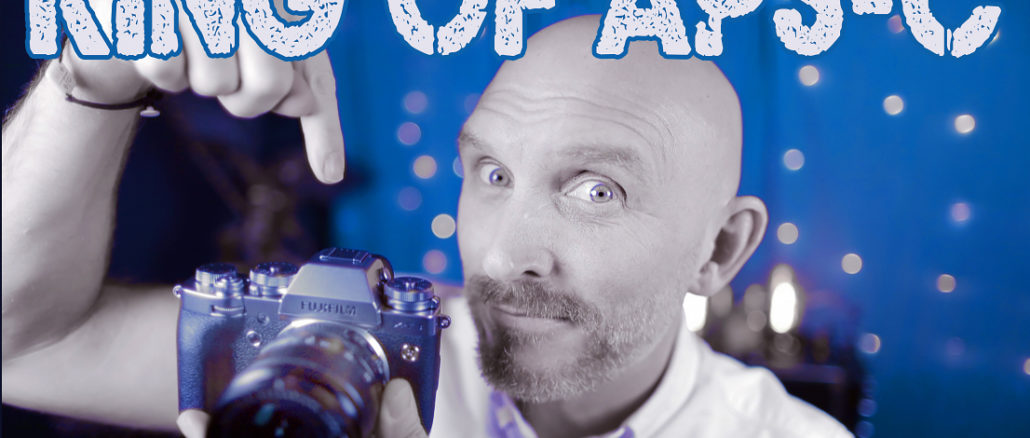 The KING of APS-C Cameras? Move over Sony, meet the Fuji X-T3
By Steve Huff
The Fuji X-T3 arrived today and when I first took it out of the box, inserted the battery and looked through the EVF I thought "Nice camera". I snapped a shot or two to hear the shutter, and then set it down.
It was later on that I started to really dig in. I charged the battery, dug into the menus, admired the 18-55 Kit Zoom that is of astounding build quality. I started feeling the buttons, admiring the build and look of the silver body.
WOW, this is not the Fuji of even 3 years ago. THIS Fuji is GORGEOUS in almost every way. The Design is stunning, the controls are perfect for the photographer, the feel is SOLID unlike older bodies from Fuji that had a more hollow feel to them. THIS body feels INSPIRING.
I have never EVER hated Fuji but have criticize them through the hollow years, slow and sloppy AF years, and problems with files when using Adobe years. As I should have. That criticism meant losing my loaner rights from Fuji, who once upon a time sent me review cameras. When I started to criticize things that should have been they must not have liked that as guess what? NO more review loaners.
Well, I am happy to say that this X-T3 just as the XH1 before it is in another league from those old Fuji bodies I used to criticize. In all areas. The Auto Focus is what shocked me, as this one seems quicker than even the XH1 which is larger, heavier and more expensive. The specs on this guy is what really had me perk up and take notice, then hearing the raves from some of my friends in this review business meant I had to try one.
So B&H photo sent me one to try out, and I am glad they did as it's only been one day with it and I already LOVE this camera. I will have a full review in about 2 weeks but I am sure I will sing the praises as many others are and have, unless I find an issue of course. Below is a quick video I made just now USING the X-T3 itself ; ) More soon!
You can check out the X-T3 at B&H Photo HERE if you so desire. 
Video below!