Quick Compare – Full Frame DOF vs APS-C DOF (Leica vs Fuji)
Hey hey to all! It's FRIDAY which means it's time for the weekend, so I hope everyone will be getting some R&R in or just having fun. Today I was shooting with my Leica SL and Fuji X100F The Leica SL has the Zeiss Zm 35 1.4 M mount attached, and the Fuji has its 23mm f/2 attached, giving a 35mm equivilant FOV. I LOVE BOTH OF THESE cameras right now but have been in love with the SL since it was launched (I only use it with M glass though the 24-90 is the best zoom I have ever used). It's interesting seeing the differences in IQ between them in regards to color and DOF, ISO etc.
Speaking of Depth of Field, as always the Fuji lens will not give us the depth of field of the Zeiss ZM 35mm on the Leica SL as the SL is full frame and the Fuji is APS-C. We all know what that means in regards to DOF so I will not rehash it here. All the really matters to me, or anyone who uses these tools is the image, and what one can accomplish with a specific camera or a lens. I am not about scientific numbers or comparisons because while the Fuji at f/2 delivers DOF of a full frame 35mm lens at f/2.8, my SL will shoot and give me the DOF of 1.4 using this Zeiss lens. Again, the Fuji, it best will give the depth of field of f/2.8 when shot at f/2 when thinking in 35mm full frame terminology.
So to test the SL at f/2.8 against the Fuji, IMO, is nonsense because my SL will give me more power to shoot at the true aperture for DOF control and of course I will shoot it at f/1.4, quite often. I like to show comparisons in a real world way…as in, if I have an f/1.4 lens I will use it at f/1.4..etc. I work with the tool I have and exploit its strengths. So what I like to see is what each camera can do for me when wide open. What does the Fuji look and perform like at f/2? What does the Zeiss and Leica do when wide open at f/1.4? Honestly, I own both of these cameras and 90% of the time, they are shot wide open.
The Fuji is easy to take anywhere, is small, quick and for street or everyday…just about perfect. My SL is heavier, larger and for those times I want that full frame look and feel. BUT the images are indeed different. Of course, this Leica combo is 9X the cost of the Fuji and for that you get unrivaled build, clean smooth menus, huge window like EVF, weather sealing, dual SD cards and a fully pro feature set as well as being allowed to use all kinds of lenses for creative uses. The Fuji is a one lens camera mean to compete with the Leica Q and Sony RX1. BUT here, I decided to show the difference in DOF only. So that does not matter what camera was used. It's basically just showing what one can expect from full frame with a 35 1.4 lens, and the Fuji with it's 23 f/2 lens. The Fuji gives us the DOF of a 23mm lens, which is why it is the equivalent of f/2.8 at f.2 for DOF. The Leica will give us the DOF of a 35mm lens, and a true f/1.4 aperture as it is really a 35mm lens, the Fuji is not.
So with that out of the way, here are two images. CLICK THEM for larger and sharper and better (otherwise they are compressed and do not look as good). One from the Leica with 35 Zeiss at f/2 and one from the Fuji X100f at f/2, both ISO 400.
So two images, same shot – TOP from the SL and Zeiss 35 1.4 ZM and bottom from the Fuji X100F. CLICK 'EM for larger and better!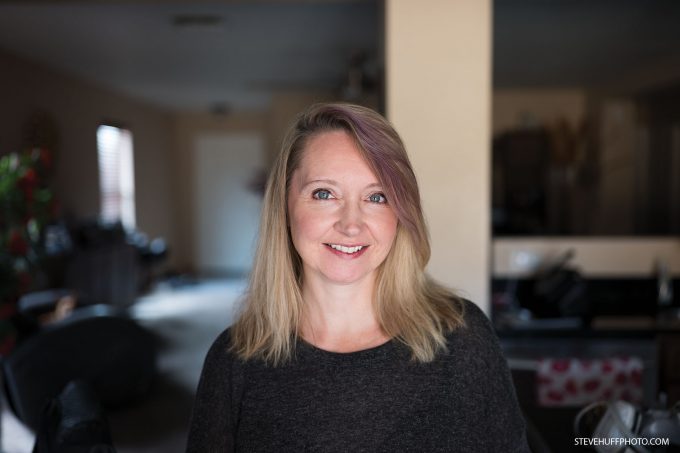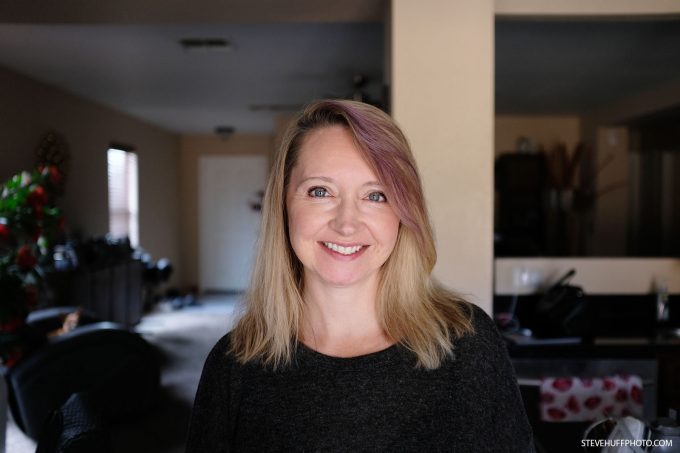 So this test shows you the DIFFERENCE between f/2 on a Fuji X100f and f/2 on a full frame sensor camera, the SL using a 35mm lens. Of course I prefer the SL for its more smoother and more "cinematic" rendering but is it worth the extra $8k for IQ alone? No, but it may be for some just for the body, build, EVF, usability and the fact it can use SL lenses or T lenses or M lenses or R lenses or Canon or Nikon lenses, or vintage RF lenses, etc. The Fuji X100F is smaller, lighter and is wonderful for everyday use, street, vacation, and making memories. The Leica setup feels like a premium crafted machine and is a 100% different experience so these are never meant to be compared in a "which one should I buy" scenario. This was just to show the difference between APS-C and full frame for DEPTH OF FIELD. So to those who will comment "You should have shot the Leica t f/2.8" then you did not read what this simple fun test was about ; ) I enjoy both of these cameras, and use different ones depending on my mood or needs for the day 😉
Thank you all and have a great weekend!
Steve