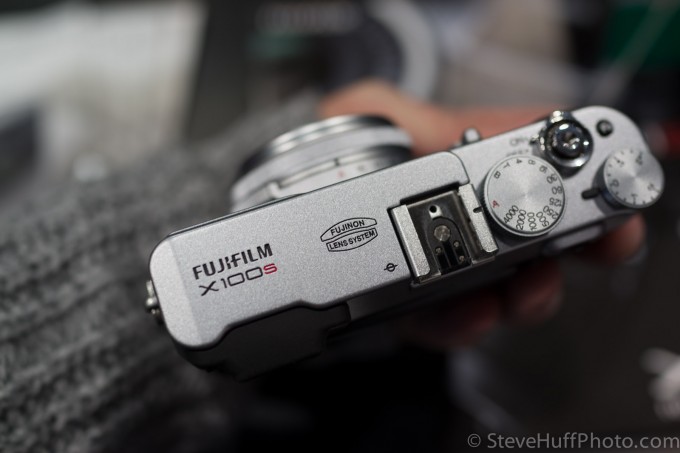 Fuji X100s Manual Focus and Auto Focus Demo and Explanation Video – (keep scrolling for video)
The new Fuji X100s has been announced and today I was able to play with one at CES. First off, it looks exactly like the X100 as it uses the same body, same lens and same layout of controls, so it looks no different from an X100 besides the "S" on the bottom right front.
The inside houses some nice improvements though. The all new sensor, the new phase detect AF which allows Fuji to claim "Fastest AF in the world" and the new manual focus features such as split image and focus peaking, which is demoed in the video below along with the blazing AF speed.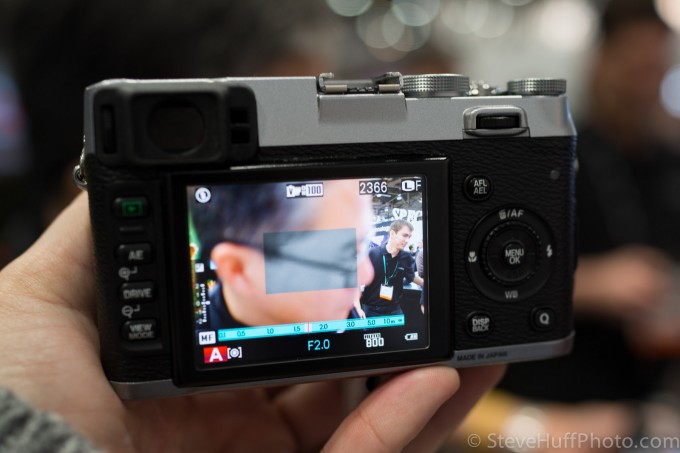 Fuji told me the camera will ship in March/April and as we know it comes in at $1299 and can be pre-ordered at Amazon HERE. 
and just what some of you wanted to hear (NOT)!  –  I also asked Fuji if this will come in black and they told me a big fat "NO" but there may be a special edition down the road like they did with the X100.
So all in all, if this camera can keep the IQ of the X100 or improve upon it even (which Fuji tells me that they did) then this is an out and out winner, and to me, the best of the Fuji X lot. I tried the manual focus and it is so much better than on the X100. Short focus throw and useful features for nailing that focus rather quickly. Very nice job by Fuji. The X20 looks pretty sweet as well BTW.
Check out the video below: