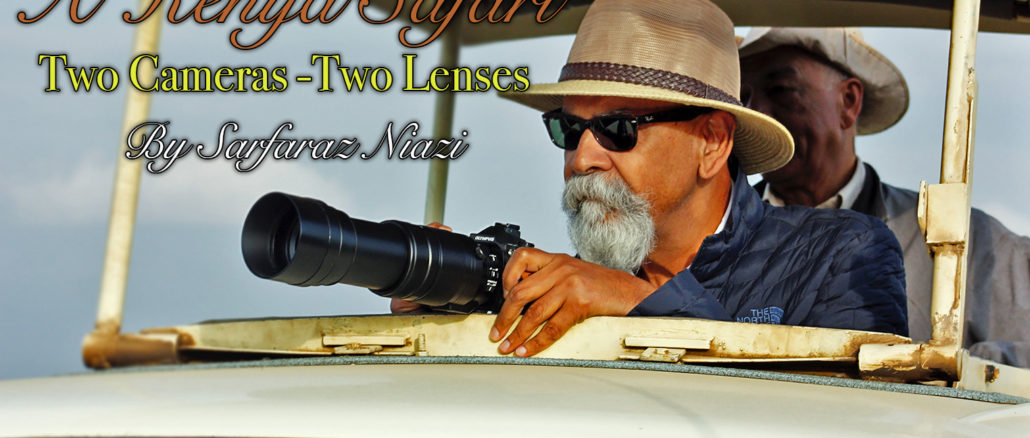 A Kenya Safari—Many Myths Resolved
By Sarfaraz Niazi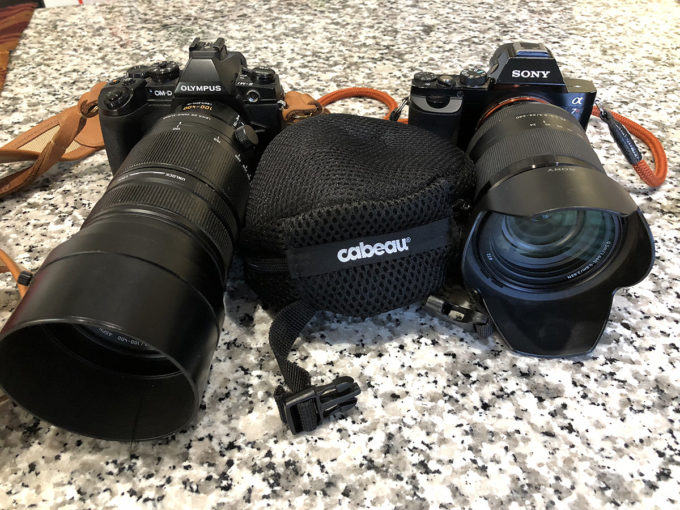 Paraphrasing my friend, Steve Huff, "it is not the gear, s…., it is the moment" that creates a memorable photograph; but as grown ups (an assumption), we all suffer from the GAS, to some degree. I found myself in the dilemma that many of us face when heading to a lifetime opportunity to take pictures. A Google search for "photo gear safari," will give you only 67 million hits to sort out. I read dozens of blogs from the well-known "gurus," including those who were minimalist to those who were metal mongers. I read about why we should carry a fifty-pound lens and many of them and also, some suggesting that an iPhone would do. What made the selection more difficult but, in the hindsight, the easiest, was the limit on what we can carry; one medium size duffle bag and one shoulder bag, for a two-week drive through Kenya wilderness, about 2,500 miles. From a collection of Leica, Hasselblad, Sony, Nikon, Panasonic and Olympus with around 50 lenses neatly packed in a dozen of Tamron roll-ons, the choice was difficult because of the "what if" fear every time I thought I had made the decision. The final choice turned out to be just two camera bodies and two lenses. Period. A Sony A7R with 24-240 mm and Olympus OM E-1 with 100-400 mm (200-800 mm 35 mm equivalent). Both cameras were the first editions, and a little storage pouch for Cabeau neck pillow to serve as the bean bag to hold the lens; no tripods or monopods—you will not be able to use them.
If you have never been to a safari, be ready for many surprises—good and evil; there are no roads really, you bounce up and down; the summer months are cold in Kenya; there is no heating or air conditioning in the lodges—you will use hot water bottles instead; the tents are not animal-proof; yellow fever and malaria are a real possibility; you cannot eat anything that is not fully cooked. On the right side, you do not need much sun protection, you will not be walking in the open wilderness that is left to animals; you will come very close to a wild beast (include wildebeest) and get to see how they live their daily life—it is like catching me at the Starbucks at 7 am with a NY Times and a cup of blonde roast coffee in hand. You will see beautiful sunrises and sunsets as you will be heading to drives at different times. The photo shooting opportunities are unlimited—only restricted by your imagination.
Our trip began in Nairobi when six of us were closeted in a Nissan van that could barely hold our six duffle bags. The driver was a young man, Muhammad, who spoke fluent English and knew his clients, the tourists, very well; we befriended with him and here is my lifetime advice to all—tip it before the trip begins and be generous; you have spent thousands and there is only person who can it all worth it. Kenya is a poor country and these guides earn their income mostly from the tips; I gave him $200 as met first first and then $100 every four days. He went totally outside of his abilities to please all of us—including stopping in the wilderness for a woman in our group to perform an evacuation ceremony while he looked out after the rhinos. 
Our trip involved a few hundred miles of drive on paved roads, and the rest was dirt roads or no roads at all; do not expect lions to build highways. Regardless of how smart you think you are, do not set out on your own—you may get to know animal too well. Here is our itinerary that avoided any internal flights—a smart decision. You will find many choices where you will be hopping planes—rest assured these are no A380s with sleeper seats to take you around and I am not sure if every plane that takes off will also land. It turned out better to sweat out in a jumpy vehicle; a naproxen patch applied on your tail bone makes you feel full of joy.
I will not go into the details of each stop we made but let me assure you that even if we had gone to another 20 sites in Tanzania, South Africa or any other neighboring country, as some of the fellow travelers did, you are not going to see a lion that looks different—trust me, we saw them all.
I am sure you have seen the safari photographers standing and holding their cameras on the roof, but there was a great spectacle there as well. Many tourists came from China and Japan, and they came fully dressed in 30-pound white Canon lenses; changing them every two minutes. And then there was yours truly, with just one camera, either a Sony or Olympus, with only one lens each and those, were the lightest machinery; both cameras with lenses and straps come out to only 6.5 pounds. It made me look so small and men know that size matters. I am sure they all got great pictures, but none of them had the convenience and smoothness with which I took about 8000 photos, all in RAW mode. I had a 256 GB SD card in each camera, so there was never a shortage of storage. Every evening, I will hook the cameras to my Apple MacBook Pro and download in Apple Photos and backed up in a My Passport drive (you will not be able to sync your pictures with cloud—the internet speed sucks). 
And now a few lessons. Regardless how cheap a lens you have, stop it down by 3 stops and you have a sharper lens; my lenses were f 4-6 (Olympus) and f 3.5-6.4 (Sony); neither of these two lenses has ever been rated high by the "gurus;" I set both at f8 and forgot about it except in a few circumstances when when I dialed down to f11 specially when shooting at 400 mm, effective 800 mm with minimal depth of field because you are focusing it at a distance. Keep in mind, you are shooting outdoors, so the light was not an issue. The speed will be 1/focal length x 1.5; so, for 400 mm Olympus, I will keep it at a minimum of 1/600 and at times 1/1000. I lost many pictures when I played with speed. The reason is that you are standing with your camera sitting on the roof, five other humans are trying to stick their neck out (like giraffes) and often the van is moving, albeit slowly. I let the auto ISO take care of the rest of exposure matters. After a couple of days, I got the hang of selecting the right camera—Sony with 24-240 or Olympus with 100-400 (200-800). A few times, I found handing too long a lens, but that was not often. Both lenses are slow, both lenses are incredibly light, and both are very easy to focus, which should only be done in a manual mode. Imagine you are shooting a lion hundreds of yards away from you sitting in the grass with face covered with leaves; given a few inches of depth of field, the need for manual focus is obvious but I shot some with autofocus too, and they turned out artistic because they kept the main subject out of focus.
There are also a few risks of being funny with your wife, as when I told her that I saw a zebra crossing in the middle of the jungle.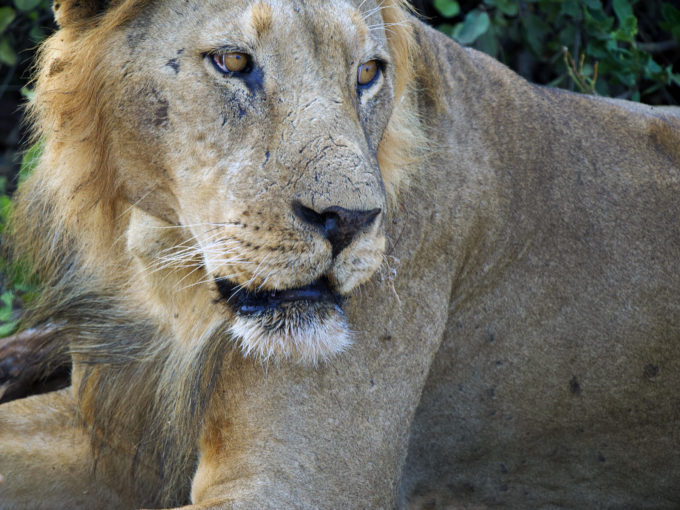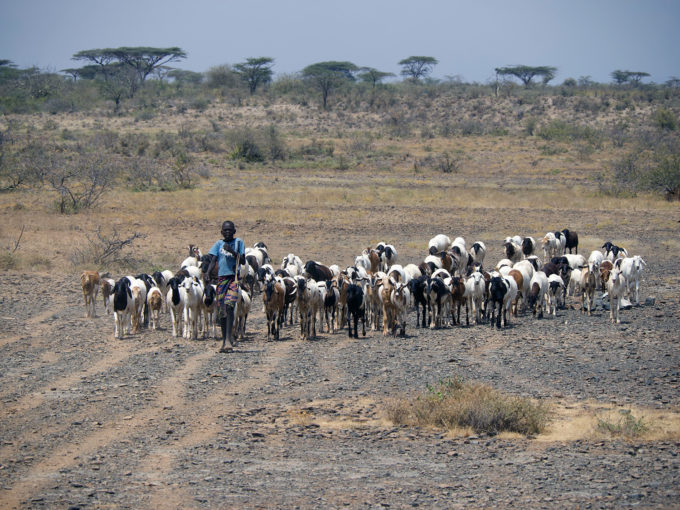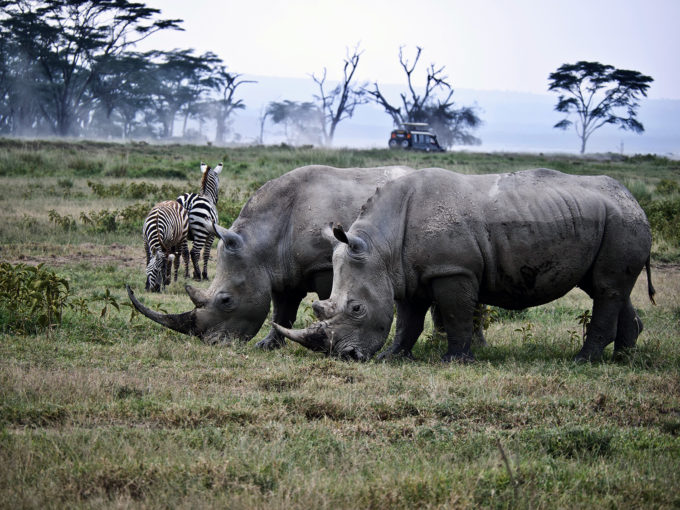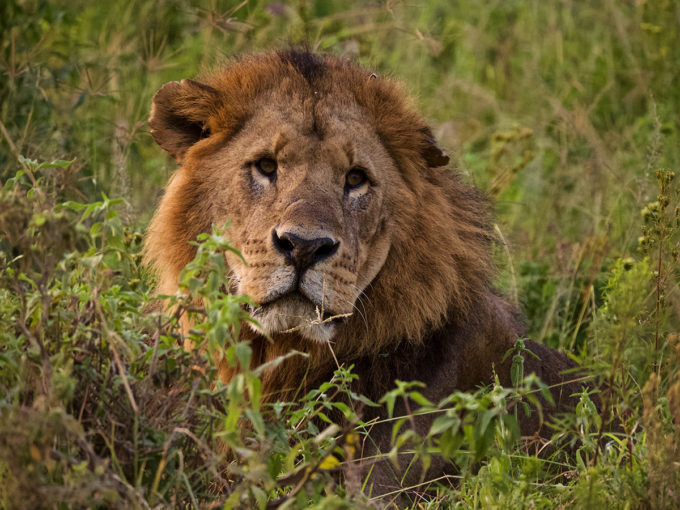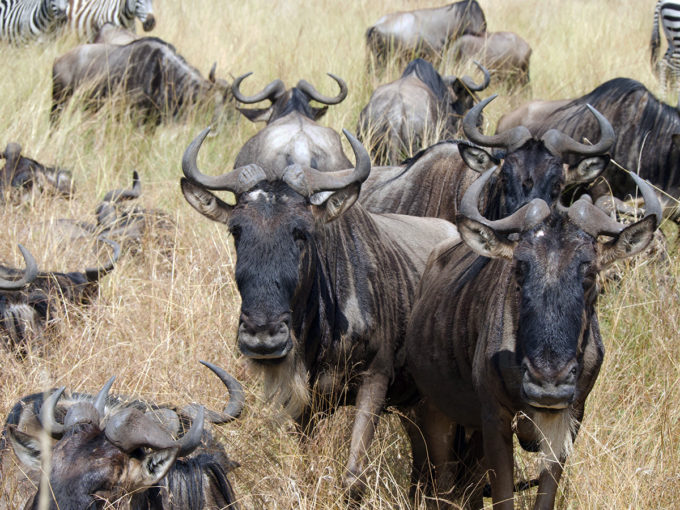 You definitely need a bean bag, but do not rush to Amazon for a $50 pack that you need to fill with 5 pounds of beans; I took a small pouch that came with my beck pillow (Cabeau) and wrapped it around the lens instead of letting the lens sit on it—worked perfectly. Foam balls do better than beans. A word or two about patience; know that animals are not getting paid to put up a show for you, regardless of how much you have paid for the trip. You guide, if you tipped him right and made friends with him, will make sure you get to see them all and you will—just stay patient. When you look at the first zebras, you will get excited and shoot five hundred pictures immediately; wait, there are many more to come. The only animal that I would advise you to be crazy after is the leopards; they stay in the trees and are neatly camouflaged. We saw only one, while we saw dozens of tigers, hundreds and thousands of zebra, hundreds of giraffes and millions of wildebeest migrating from Tanzania to Kenya from a hot air balloon. The hot air balloon ride is a bit expensive about $500 per person, but it was absolutely worth the money; being able to see migration of wildebeest from Tanzania into Kenya was remarkable and made me realize the true meaning of the "following the herd."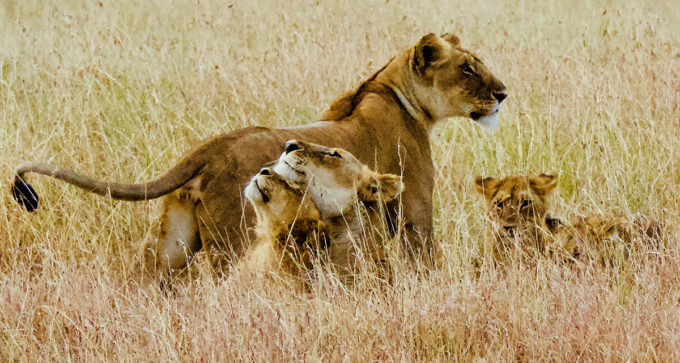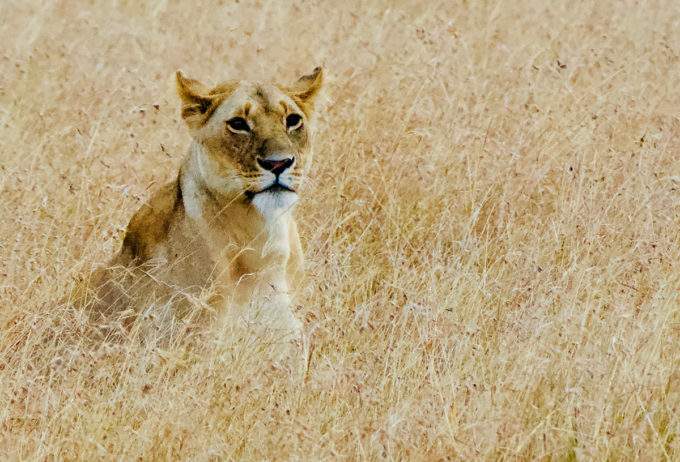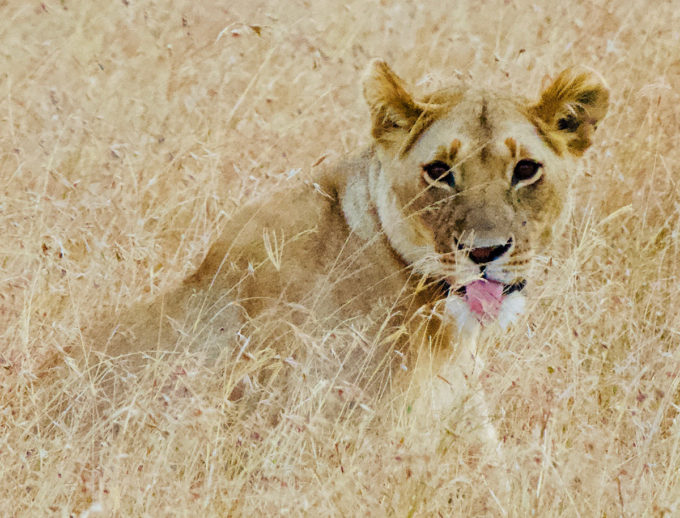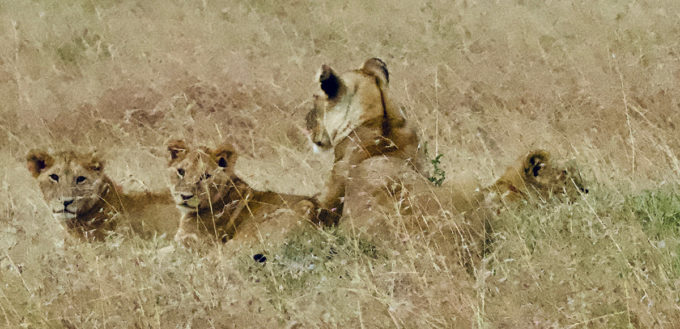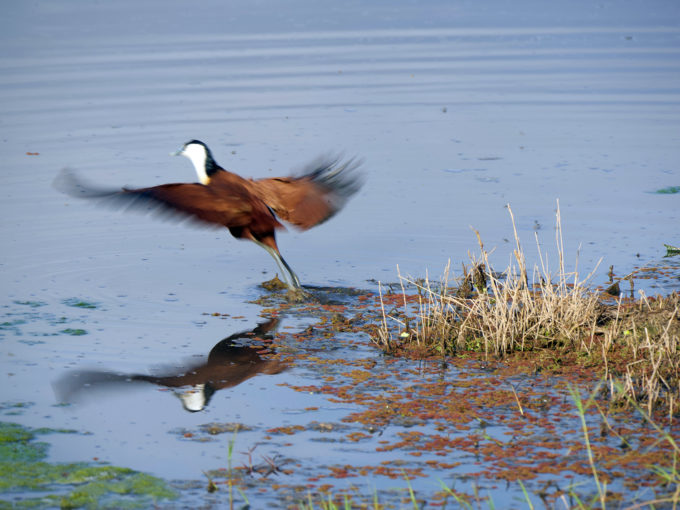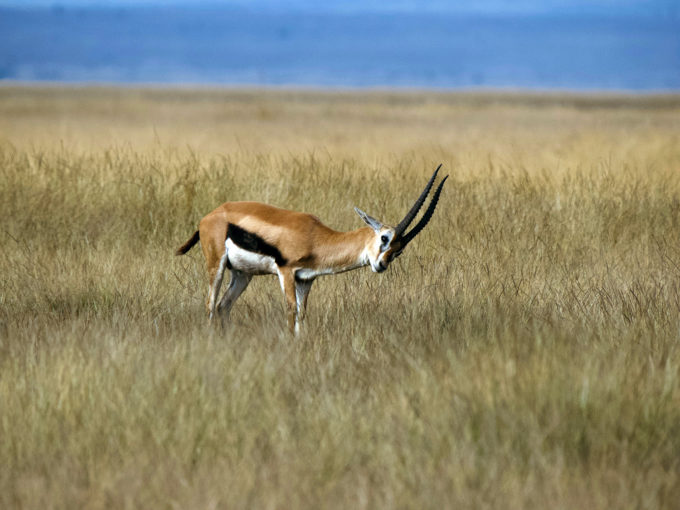 A few codes of ethics are to be followed by not introducing yourself to elephants and rhinos. They do not care about you; and yes, no screaming or crying (as my wife did) when a pack of cheetahs grabbed the youngest and cutest baby gazelle that could not outrun them just fifty feet away from us. Take a deep breath and believe in the food chain. That was a bad night for her.
While it was exciting to click 8000 times, now you are stuck with a massive task, and at my age, I really do not have another lifetime. I do it the fun or amateur way—only using Apple Photo app to crop, fix and enhance, if needed. Many of you will find yourself believing in more sophisticated processing software, but decades ago, when I began taking pictures at age 5 with a Kodak Brownie, my father taught me a lesson—every picture is carved out in perpetuity as soon as you push the shutter. The best shots do not need much fixing. I created a subfolder to drag out the pictures that looked reasonable and then another subfolder to reduce the number to 1000; then I did the cropping and adjusting the exposure, mostly through automatic adjustment and a few times brightened the image; Vivid and Dramatic settings are stunning and useful. Nothing drastic.
So, in the hindsight, the choice of just two light cameras and two zoom lenses turned out to be the best choice; here are a few samples of these pictures and while I am not the best judge, I think they all came out good enough for an amateur aficionado and a lifetime of memories.
And now a revelation that you were not anticipating; my wife took many pictures with her iPhone 6; and I must admit they turned out amazing because of their timeliness, for example, here is me and my longtime friend Khalid. And a few selfies.
Sarfaraz K. Niazi, niazi@niazi.com; www.niazi.com
Greater Chicagoland, Illinois
To end it, "it is not the gear….." "it is the simplicity."