Dear Steve..
I really enjoying these last month , seeing so many thrilled news from photography world… Waiting for your review and opinion of OMD... X-Pro 1, then comes out the M9 Monochrome, X2 and now you are visiting your X100…
Its been such pleasure and inspiring moments … reading your website and many friend's opinion. Myself, actually this 2 months.. I ve been blessed with opportunity to use my friend's Fuji X100 for 3 weeks… and Canon G12 for 2 weeks, Ive been doing some opinion on adapting with X100 and the evolution of learning it , also how I enjoy pocket again with G12 but since you already doing some revisiting Fuji X100… I ll wait for other time to post my 3 weeks experiences with Fuji X100..
I also inspired to do Revisiting an old friend..Olympus F.Zuiko Auto-S 50mm F1.8 …serial 130082.. paired with my dear GF2.. without any EVF.. I am used to use LCD live view (coming from P&S camera). This Oly Zuiko is my first manual lens bought when I learn to shoot with Micro 4/3… GF2… (very affordable lens) but somehow after I am using Pan Leica 25 mm and Olympus 45mm .. The manual Oly has not been mounted as much as before..
Then in 2 occasion, I only take this Oly Zuiko 50 mm .. revisiting this lovely old lenses…The first occasion is a big Traditional Culinary Festival.. me and my dear friend visiting the festival on Midnight.. He is using his OMD while I am shooting GF2 and Manual Olympus 50mm
First picture is a couple selling Traditional food called Telur Kerak.. I do in color.. ISO 640; 1/100 sec; F2.8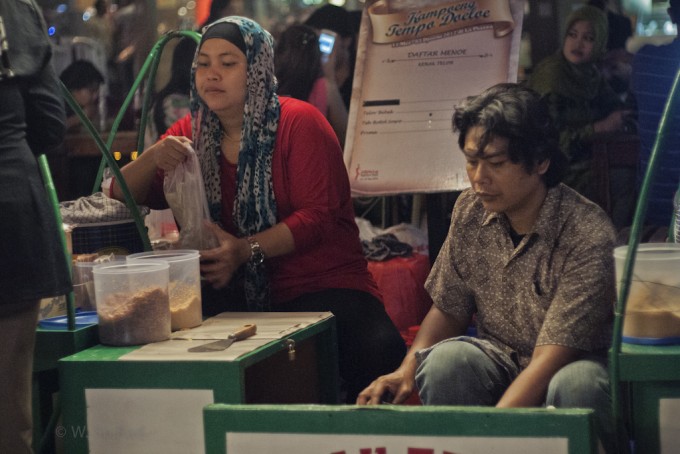 –
Then I candid a gorgeus lady smiling while texting SMS Iso 640; 1/40 sec Handheld; F1.8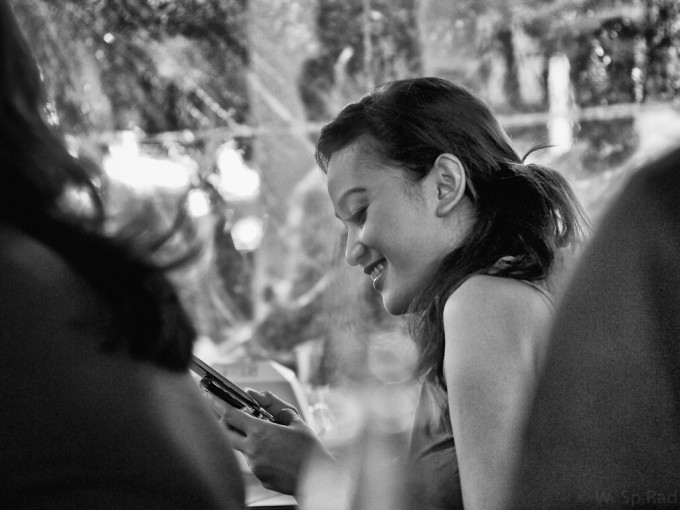 –
I shoot a local chef roasting the corn Iso 640; 1/100 sec; F1.8
–
The I took picture of a mother, whispering and comforting her son that just get bump and get a cut in the head Iso 640; 1/80 sec; F2.8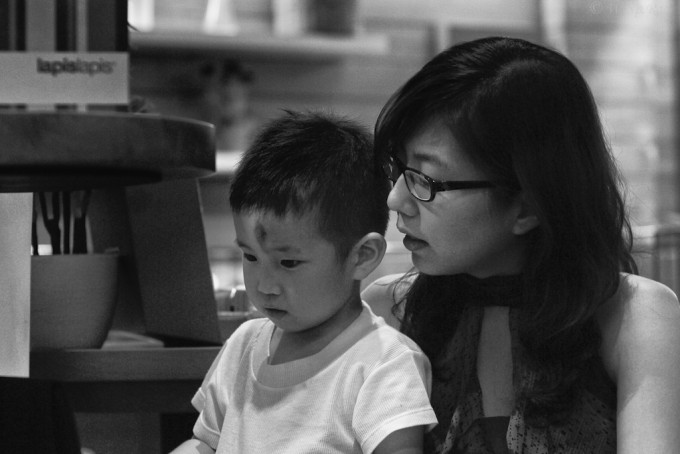 The second occasion is a dear friend, Umar, who is a photographer from Medan visiting jakarta for only 3 days. He also use Panasonic GF2 and array of manual lenses. We meet up in saturday midnight on one of most visited people's park on midnight… well it's not park.. its big water fountain filled with people. I use my GF2 and Manual Olympus Zuiko 50 mm. Umar use GF2 with some SMC Takumar 35mm and that is the first time I met Umar in person.. we usually just helping each other in the net. This time I embrace myself to boost the ISO to more than ISO 640 (I don't usually do that with GF2).
Picture of a local coffee seller on his bike waiting for buyer…ISO 1000. F2.0.. 1/20 Sec handheld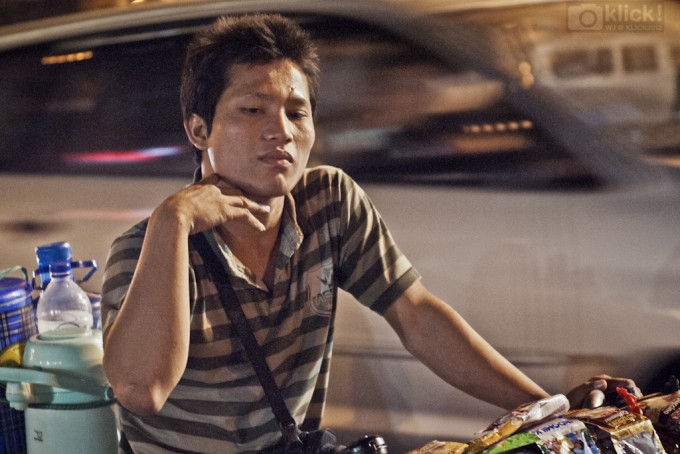 –
Picture of two street singer ..ISO 1000…. 1/60 Sec.. F2.0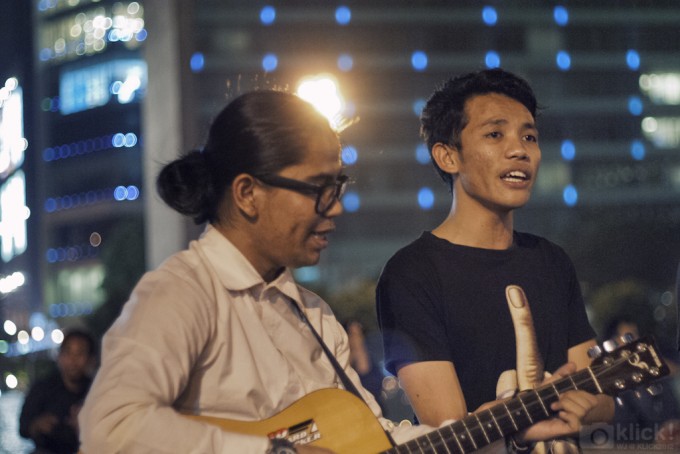 –
Picture of a dancing singing street singer SO 1000.. F1.8.. 1/100 Sec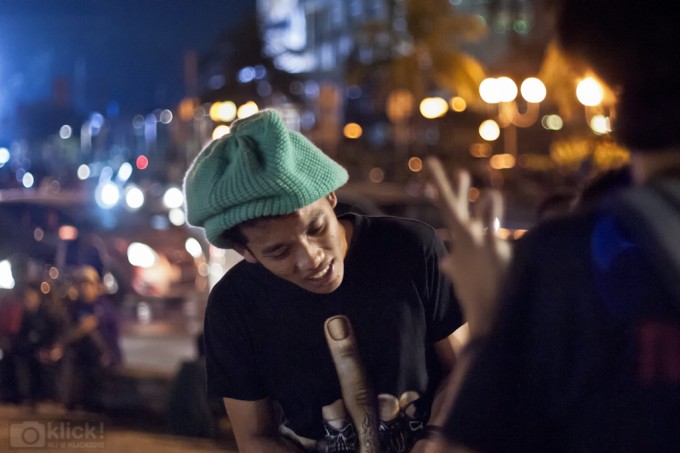 –
The last picture is a photo of my friend Umar, shooting with His GF2 and SMC Takumar 35 mm ISO 1000 … F2.8… 1/100 Sec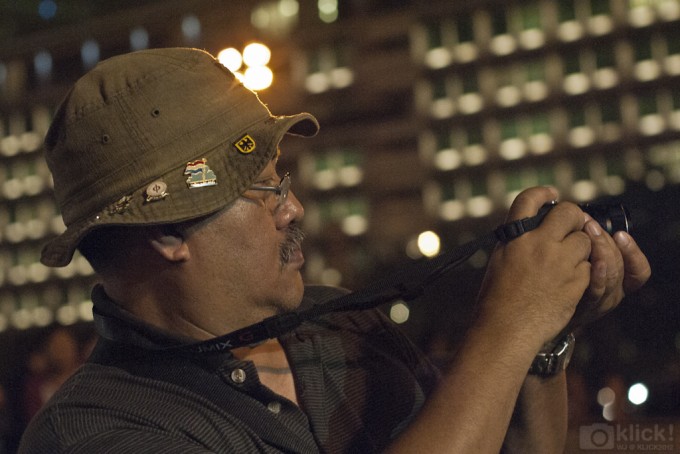 I simply feel different when looking at the picture taken with my old friend. The Manual Olympus 50 MM F1.8. I admit that its not as sharp as my Pan Leica 25 mm… the color is not as life as the Fuji X100. I can't shoot too hastily since I am using a 100 mm (converted from 50mm) handheld in crowd midnight situation. These experiences make me to think more before I shoot…
But these revisiting my old Olympus Zuiko 50 mm F1.8, refresh myself. I am in the decision of buying Olympus OMD5… but still work on the budget. Honestly, I envy my friend who already shoot everywhere in the midnight with the OMD. But this experience makes me rethink… maybe I must wait… patiently… while enjoying the process of taking picture ..think.. compose and takes pictures.
I love great gear … but since mine has the limitation.. I must keep learning to use all the capability of my GF2. Using an affordable manual lens like Olympus Zuiko 50 mm F1.8.. makes me refresh again. That I still lack a lot in vision and technique. I should keep learning and enjoying . I might get a better gear later on but in the meanwhile.. the enjoyment using whatever Camera and Lens in possession is also a beautiful process. All friends and Steve website been a big inspiration for me .
Keep up the great work..
Thank you Steve and all friends.
sincerely
William Jusuf