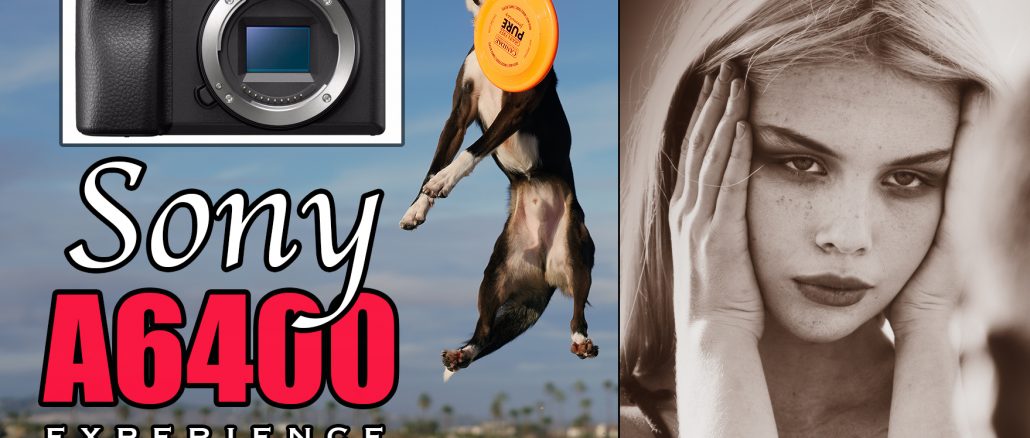 The Sony A6400 Hands On Experience! Fast, Small, Light & Priced RIGHT!
By Steve Huff
My Sony A6400 Experience Video Below! 
Sometimes being a one man show is tough when it comes to reviewing cameras here and on
my Youtube channel.
I am the one who uses and evaluate the gear, writes about the gear, shoots videos
about the gear
and
with the gear
, edits all video and publishes everything. It's me myself and I so I am not usually first out of the gate with reviews these days, but in a way I sort of like that.
It gives me more time to think about the cameras, lenses or whatever I am going to talk about on these pages and in my videos. There are many videos out there on the a6400 already and they started on the day of the announcement, many from those who haven't even touched it and are repeating things said in forums, and some from those who actually used the camera (which are the ones to listen to and watch if you are interested in the camera)!
As of now, there are a slew of videos showing the a6400 specs, features and what it does. My video above is quite different ; ) I do not get technical, and never have. I prefer talking about the experience of using the camera, and 11 years ago I coined the term "Real World Review" to match that. These days I have changed this term to "Experience Review" because that's exactly what it is. Using the camera is the only way to share this experience with you guys, and instead of talking about things that do not matter with photography, I prefer to talk about the things that do. So enjoy! Oh and all images on the page here were shot with the Sony A6400. You must click them for larger versions.
Click for larger, sharper and better version. Shot with the a6400 and 24-70 G Master lens.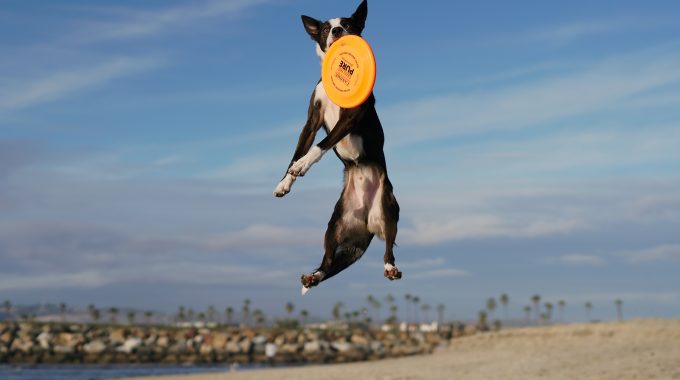 Fun in the Sun, and Rain
Over the last few days I have been in San Diego testing the new Sony A6400 Camera, in the rain and sun and no, the A6400 is not weather sealed. I think it is important to remember the price point here of $899 as it is not going to have all of the fancy features of a $2000 model.
As for being in San Diego, I have been doing these media trips for 8 years and it's a way for some of us in the industry to get to see a camera, touch it, use it and then relay our thoughts to you. This benefits me, and it benefits you. I take part in these media excursions as I love new gear and I love sharing my passion with you. (see some behind the scenes footage of these trips in the video at the top of the page).
But let me be 100% clear, I have never been paid by any camera company, I do not take free gear in exchange for a review and never have I lied in a review or praised a product I did not truly love with my heart and soul. Sometimes my passion gets the best of me and I release my excitement on this pages as if I were a volcano erupting. I guess that's a good thing but today, with this camera..well, it doesn't excite me but I will say it is a damn good camera for $900.
Click for larger. All images on this page are JPEGS from the camera. Some have been tweaked for color, contrast or in one case, a filter was used. But all are JPEG.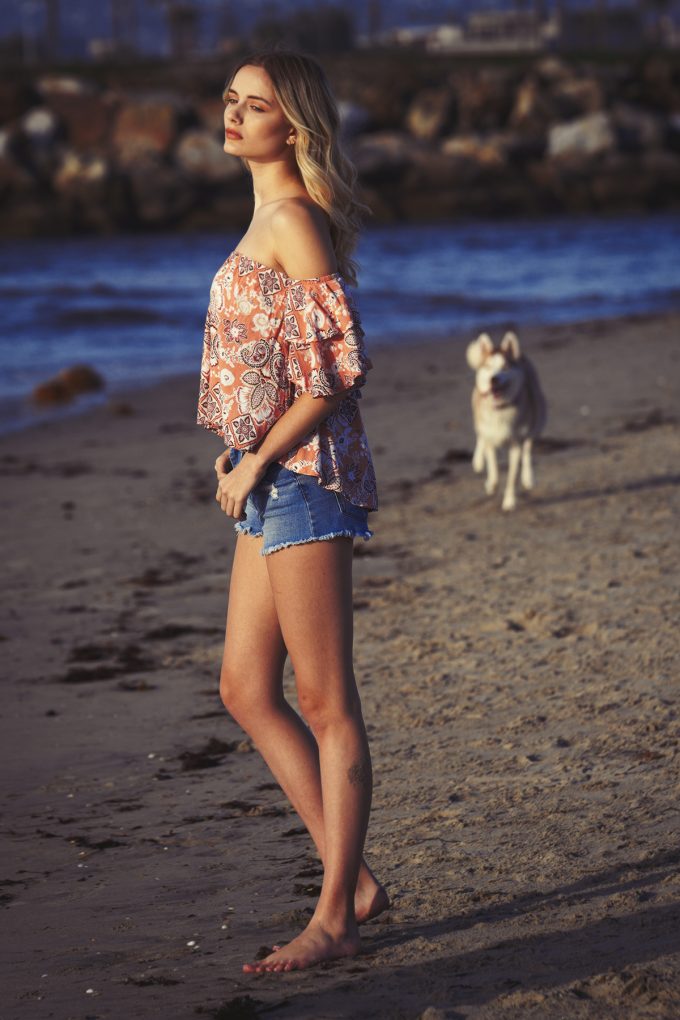 The new Sony a6400 is an Entry Level APS-C camera. There are some wonderful things about it and some average things about it but at $900 for the body only it truly does give some bang for the buck and does a lot of things very well. Focus Speed and Tracking, image quality, nice EVF, small and light, flip up LCD, touch screen and real time full time tracking capability.
PRE ORDER IT HERE, SHIPS FEB 2019
When I arrived to San Diego I got to see some great friends like Ted Forbes from The Art of Photography. Ken Rockwell from KenRockwell.com, Jim Fisher from PC Mag, Gordon Laing from CameraLabs.com and Leigh from The Snapchick (YouTube) as well as many other amazing people who review cameras.
Hanging out with the camera review crowd can be fun, and always is… but as I get older I find I no longer want to rush to get a review out, or a video. I no longer feel the need for speed or to be first out with a video so I can get views. These days, with my more laid back vibe (aka getting older) I like to think about the experience I had with the camera for a day or so before writing the words down, and it's been about a day since I turned in the Sony a6400!
Remember, I only had it for two full days, and then had to return it.
APS-C
Usually I am not a huge fan of the Sony APS-C line or come to think of it, ANY APS-C line of camera (the Fuji X-T3 was great though, I admit). These cameras have always been great but me, well, I am a full frame kind of guy and in the past would always either go full frame or Micro 4/3. These days there are a bunch of APS-C cameras that tempt me as I feel cameras like the Fuji X-T3 and Leica CL are superb cameras in this sensor size market. That Leica CL is a beauty that speaks to my heart. Even so, this new Sony is one that will speak to the brain as it's a much better buy cost wise and is faster than the others that cost more.
Sony has always had the a6000, a6300 and a6500 and now they have the a6400 that share the same body, same battery, same feel and usability, same sensor (I think), and well, it feels like shooting an a6300 or a6500. It does have the updates like the newer processor, the amazing tracking AF and EYE AF and soon, Animal Eye AF.
So there is no big huge dramatic evolution here, but the auto focus performance is quite special. Beats my Canon EOS-R for face tracking, and general tracking. Beats the Nikon Z6 with AF speed and tracking. Beats the A7III and A7RIII in these areas as well. Huh, and for $900? yep.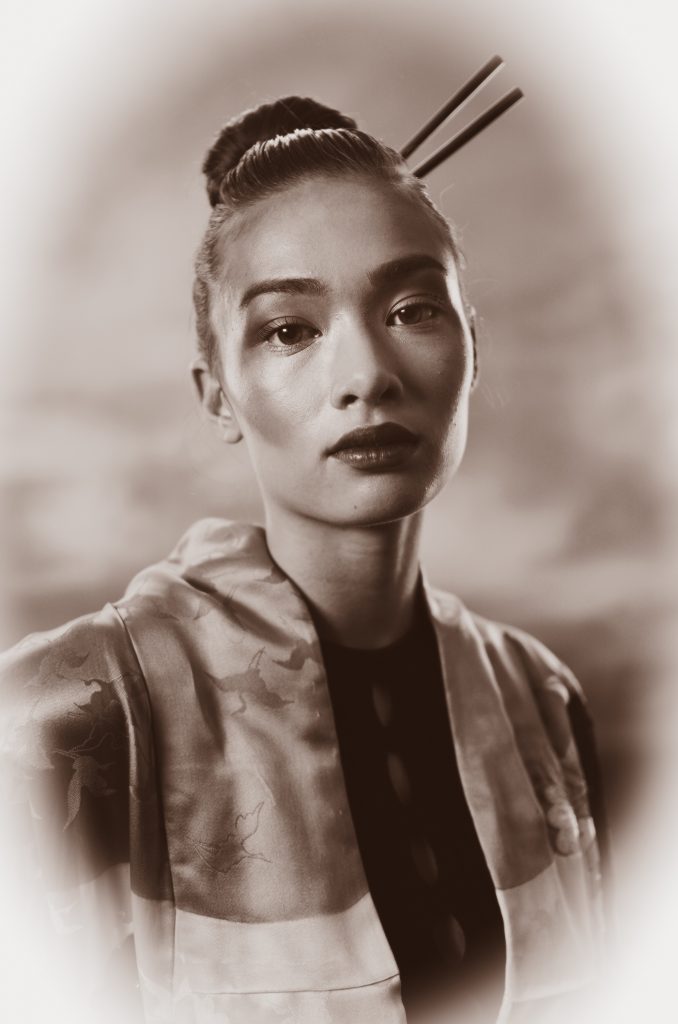 NO LIMITS
What the A6400 offers over the others are things like the flip up LCD, the "NO LIMIT" video record time. Yep, you can now record for more than 30 minutes.BTW, the new AF system  coming to the flagship A9 via a firmware update this year and yes it is even faster and better than what we have here in the 6400.
Real Time Tracking and EYE AF is here in the 6400 and in April, Animal Eye AF will come via a firmware update. Animal Eye AF may sound silly to some but this is huge for the wildlife crowd or anyone who wants to shoot their cat or dog (and we know how many do this). But imaging being out in the wild shooting wildlife. With Animal EYE AF, you can always nail the focus. Sure, we have been doing it ourselves for years but for those who want it even easier, here ya go!
The Eyes…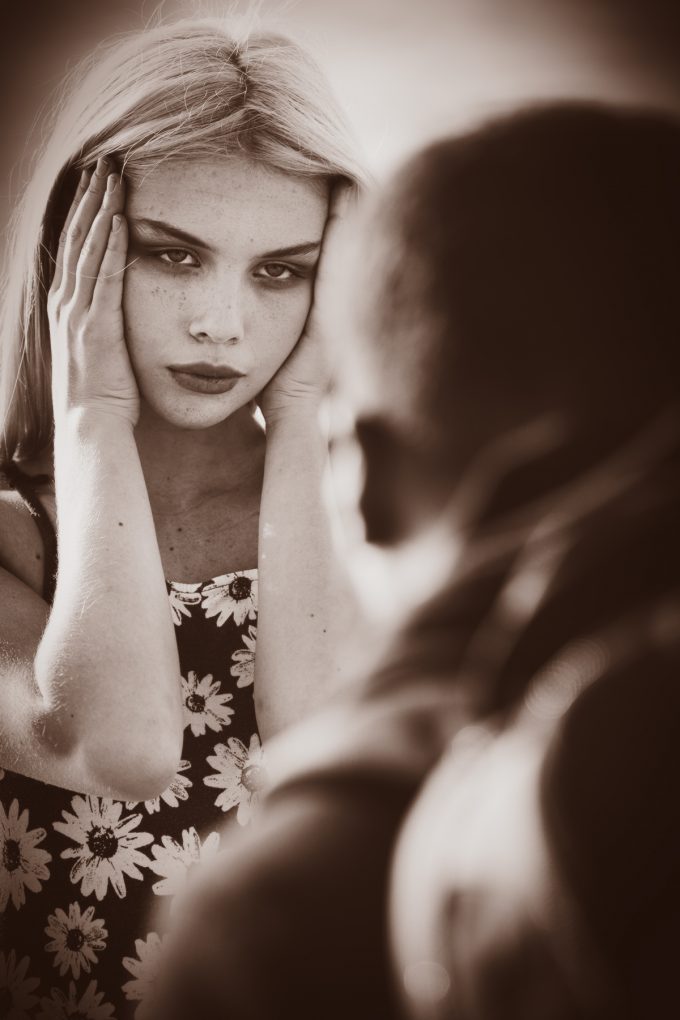 My time with the 6400 was nice.
I wanted to test it as a vlogging camera, a photographic tool, and I wanted to test this new real time face and eye tracking as I was pleased to hear you no longer need to hold down a button to bring EYE Af up and use it (which was always a pain IMO). Now you can just activate it in the camera via a focus mode and the camera will look for an eye, and it will find it. If the subject moves or turns around it will default to normal tracking but will keep looking for an eye or face.
I was able to test it all (so much more in the video) and had a great time during these past couple of days.
The Real Time Tracking. It works. 
I was amazed when using tracking and it worked amazing in some situations (dogs, volleyball) and good in others (basketball). As I use the camera I was being blown away by the speed and kept telling myself "This is $900"! One thing to keep in mind though, this is NOT an A9 and will not focus as fast or accurately as an A9 but for the price point, and the person this is for believe me, the AF is stunning. As I shot a dog flying into the air to catch a frisbee, the tracking would lock on to the dog and stick. as he flew through the air. It was instant. It never lost the tracking which assured my shot would be in focus.
Models? Same thing. The focus box locked onto the eye or face and bam, always in focus.
I've spoken of things like this before, and even said that for me it was step towards having the camera do all of the work for you but I do realize some out there love this. I admit, it will make sure you rarely ever miss.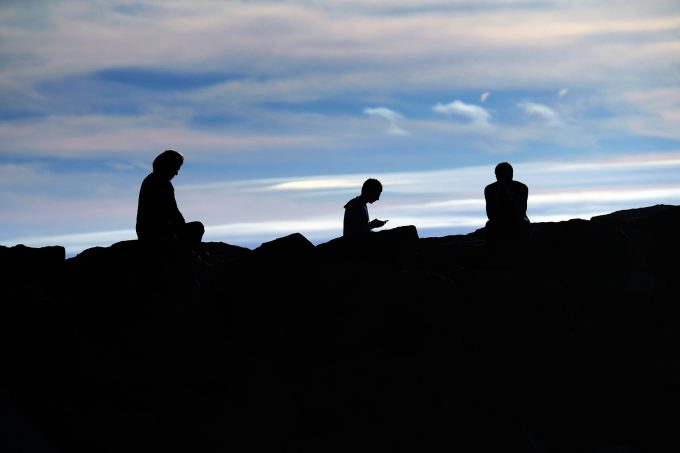 The body is small, and again, if you have used an A6000 or up then you know this body. It's small, slender and light. The flip up LCD is great for vloggers but if you want to use a microphone, you will need a handle attachment to add it to the side. With that said, the built in mic is very good (see the video). I would honestly use it as a vlog camera with the built in mic.
Sometimes the things we think are so important are not really that important. What I mean is, for casual youtube vlogging, the built in may work for you unless you are in a very noisy environment in which case a shotgun mic would always do better because you will not be picking up all of the outside noise.
I am happy that Sony gave us a flip up LCD but I find the implementation a bit awkward and odd. Maybe I am just used to either not having them, or having them flip to the side. Not sure but I would have preferred the side swing out. Sony likes to be different, and here they did it again. It works, and I am glad to have it even if it is not as I would have designed it.
The LCD is nice, and also has a touch focus feature. When using tracking you can enable touch and press the screen to set who or what you want to track. I tried this and it stuck like glue to the subject I chose. Only the shooting basketball video did the tracking get confused for me. When a player would run in front of the other the camera would switch to the closest player.
Even so, it was tracking someone at all times ; )
The Battery
The battery is the older W battery so it is small, and will not give anywhere near the life as the new Z batteries used in the full frame VIII models. Keeps it small I guess. I used one battery over two days for all of my shooting and testing. Never needed to dip into battery #2 (but t was close).
To sum it up…
My experience with the A6400 was much better than I thought it would be. When they announced it, and even before that when I saw the rumor sites I was a bit disappointed. Then I used it and saw the value in this camera. It can take gorgeous images, can take fantastic video (4K), can do 120 FPS at 30p, can be used as a vlog camera with the flip up LCD and has the best AF in any camera I have used under $3000.
The Sony A6400 is not a pro camera in any way. No weather sealing, not as good as full frame in low light, is not built like a tank and most of the APS-C glass is good but not life changing good. Sure, you can shoot full frame glass on this camera but it is really designed to be a small camera, take anywhere and for personal, family, vacation, or vlog.
For this it bests cameras like the Canon M50 (for AF speed, video specs, EVF, speed) and other cameras in that class.
The special thing here is the AF though. In a $900 camera it is much better than it has a right to be.
OH and something I just remembered about the a6400. It now has an intervalometer built in so you can do TIME LAPSE in camera, without having to use the Play Memories app! So there's one more check to the a6400 box ; )
Pre Order the Sony A6400. Ships Feb 2019. 
Buy this camera from Amazon HERE
---
---
PLEASE! I NEED YOUR HELP TO KEEP THIS WEBSITE RUNNING, IT IS SO EASY AND FREEE for you to HELP OUT!
Hello to all! For the past 10+ years I have been running this website and it has grown to beyond my wildest dreams. Running this site costs quite a bit of cash every single month and on top of that, I work full-time 60+ hours a week on it each and every single day of the week (I receive 100-300 emails a DAY) and am only a one man operation. Because of this, I could use YOUR help to cover my costs for this free information that is provided on a daily basis. 
To help out it is simple, and no, I am not asking you for a penny!!
If you ever decide to make a purchase from B&H Photo or Amazon
, for ANYTHING, even diapers..you can help me without spending a penny to do so. If you use my links to make your purchase (when you click a link here and it takes you to B&H or Amazon, that is using my links as once there you can buy anything and I will get a teeny small credit) you will in turn be helping this site to keep on going and keep on growing.
Not only do I spend money on fast hosting but I also spend it on cameras to buy to review, lenses to review, bags to review, gas and travel, and a slew of other things. You would be amazed at what it costs me just to maintain this website, in money and time (200 hours per month, and about $3000 per month).
So all I ask is that if you find the free info on this website useful AND you ever need to make a purchase at B&H Photo or Amazon, just use the links below. You can even bookmark the Amazon link (not the B&H) and use it anytime you buy something. It costs you nothing extra but will provide me and this site with a dollar or two to keep on trucking along.
AMAZON LINK (you can bookmark this one)
B&H PHOTO LINK – (not bookmark able) Can also use my search bar on the right side or links within reviews, anytime.
Outside of the USA? Use my worldwide Amazon links HERE!
You can also follow me on Facebook, Twitter, or YouTube. 😉
One other way to help is by donation. If you want to donate to this site, any amount you choose, even $5, you can do so using the paypal link HERE and enter in your donation amount. All donations help to keep this site going and growing!
 I do not charge any member fees nor do I (nor will I ever) charge for reviews, so your donations go a long way to keeping this site loaded with useful content. If you choose to help out, I thank you from the bottom of my heart.