NEW Voigtlander 75 1.5 Lens. A STUNNER! Ships July 2019!
Just received note from Stephen Gandy over at CameraQuest.com that the new Voigtlander 75 1.5 Aspherical Nokton lens is ready for pre order! This lens looks amazing and I have a feeling it will have some magic within it!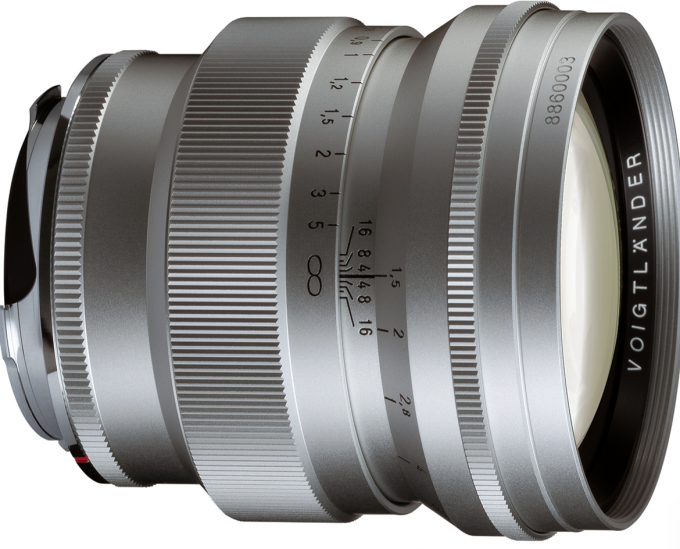 This one looks like a stunner and Stephen wrote some notes about it after he handled the lens at the factory not too long ago:
PRE-ORDER FOR DELIVERY ESTIMATED LATE JULY

I handled this new lens at the factory.  It's amazingly small and lightweight for its fast aperture.
The lens throw from infinity to .7 is short and very fast.
This is a GREAT handling small compact fast portrait lens.
The factory is very happy with its performance and image quality.
I think shooters will agree.
close focus rangefinder focus .7m
small 58mm filter size
lightweight 350 grams or 12.35 oz
small size 63.3mm length x 62.8mm diamter
clicked half f stops
7 lens elements in 6 groups
one aspherical element
three high index elements
12 aperture blades for beautiful bokeh
f1.5 to f16 aperture range
front and rear lens caps included
vented lens hood included
hood position adjustable for different rangefinder camera viewfinders
precision all metal construction made in Japan
easily adaptable to mirrorless cameras with proper adapter
great for film or digital cameras
fits ALL Leica M mount cameras, film or digital
bar coding can be owner added using various lens coding kits