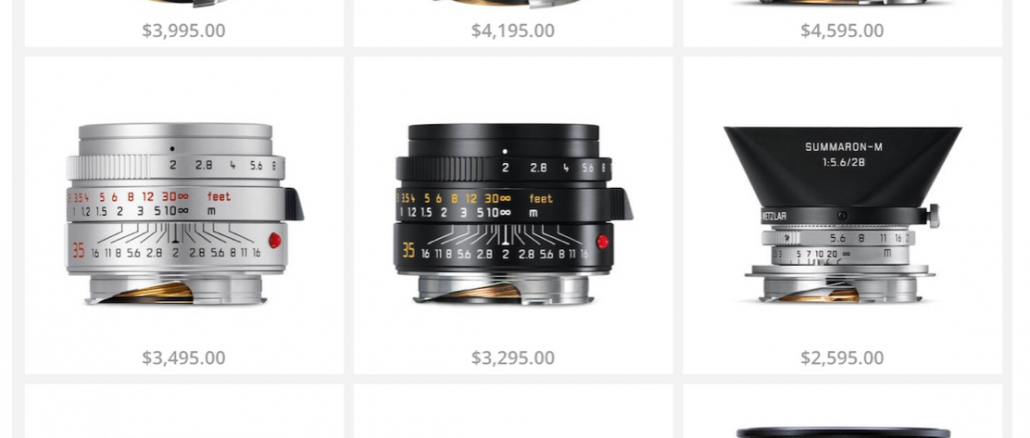 Leica made M lenses now CHEAPER. Made in Portugal Lenses have Arrived.
So Leica has "re-launched" several of their popular M lenses, and at a lower price. This is good as we all know how crazy some of these lenses have gotten in cost. Leica says it was due to President Trump's tariffs on German optics that made the costs skyrocket in the United States. To get around this, some Leica M lenses are now being made in Portugal as this offers customers in the USA a (slightly) better price on Leica glass. None of the exotic glass is here so no Noctilux, no APO Summicorn, etc. Even so, there are some great lenses to choose from in the lower cost lineup.
Leica promises it will be the same lens, same quality, etc. I believe them here as when they used to make some of their lenses in Canada, those Canadian made lenses were exactly the same in quality, build, etc as the German versions. I once had a German and a Canadian Noctilux and both were the same in all areas.
With the new prices, you can now own something like the legendary 50 Summilux ASPH for $3995, a price we haven't seen in a few years. Then again, the made in Germany version can be had for just $400 more, so it's not a huge discount when you look at the big picture. $4395 vs $3995. I would have loved to have seen something more along the lines of a $1000 discount. Something substantial. Guess that is just a dream in these days of crazy expensive lenses and camera bodies. Even so, these made in Portugal lenses are a welcome sight as there are savings to be had, even if they are small ones.
You can see the new "Made in Portugal" lenses Here
UPDATE: BTW, I am currently moving across the country to a new home and property. The site is not being updated much due to me being in the middle of this move, and moving is a a lot of work! Prepping our house for sale, listing, showing, selling, packing, moving…over 2000 miles away. Once I am settled I will have some new reviews! Already have some lined up.