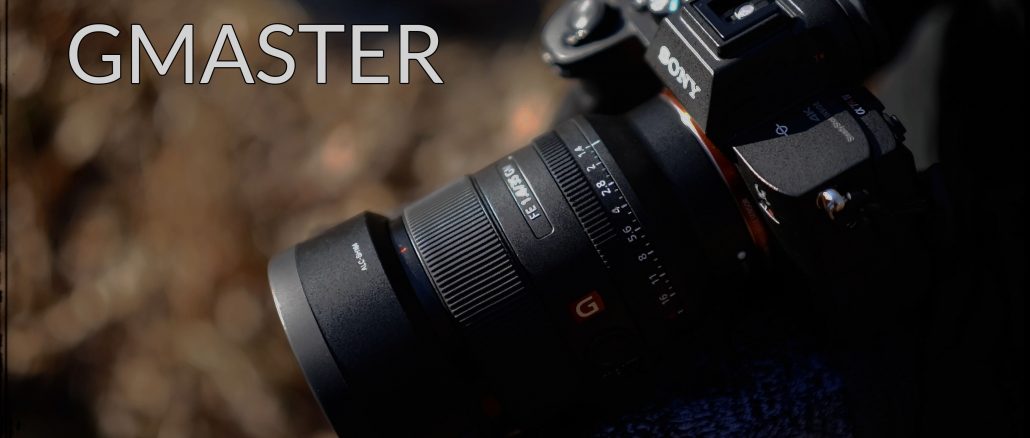 The Sony 35 f/1.4 G Master Lens Review 2021
By Steve Huff
Today Sony announced the new 35mm f/1.4 G Master Lens that comes in at $1,400 USD and starts shipping next month, February 2021. I have been lucky enough to have one of these for the last three days and have been able to shoot with it a little bit, check out the construction, AF speed and video performance as well as photo. I did not have the time between getting the lens and doing a proper written review, so all of my tests, thoughts and video are well, in the video review below! Full specs will be at the end of this page.
My Full Video Review
I feel like I have been in camera heaven lately
. Getting to review (and even purchase) the
Hasselblad 907X
, the
Leica SL2-S
and now getting to try
this new Sony GM lens
. The last GM lenses I remember reviewing are the
24 f/1.4 GM
and the
135mm GM
. Both of them stunners. While I am no longer personally within the Sony system, it is Sony who leads the pack in the mirrorless camera world in regards to sales. The A7SIII was on backorder for months, and just recently started to become available. The 24 G Master was backordered as well, for months, after it was announced.
Sony is on a roll, and they want to continue being on that roll with this lens release.
I know of quite a few people who shoot Sony. Wether it is the A7III, the A7RIV or the A7SIII these cameras are hot, in demand and being used by countless pros, enthusiasts and hobbyists due to the amazing AF Sony has created with their cameras. Being honest, I feel Sony has the best AF around for photo or video shooting. If Af is your main concern for photo or video, Sony has that locked down and this new 35mm GM has silent internal focusing as we would expect (unlike Canon whose lenses crackle when focusing for video).
The 35 GM is weather sealed (dust and moisture resistant), has pleasing bokeh and is sharp across the frame. If you shoot Sony and want a small and light high quality fast 35mm, then this is now the go to fast prime for the E mount system. The older Sony/Zeiss 35 1.4 which I LOVED back in the day is actually $200 more expensive than this G Master! My guess is that will come down in cost soon, as the G Master is now set to be Sony's premium 35mm lens.
It joins the G Master family of the best Sony offers in regards to glass. I go over much more in the 15 minute video above I show video samples, photo samples and even photos from the older 35 1.4 Zeiss and lower cost option, the Sony 35 1.8. I hope you enjoy.
You can Pre Order the Sony 35 1.4 GM at B&H Photo HERE. 
As part of Sony's esteemed G Master series, this lens is designed to achieve notably high resolution and sharpness through the correction of a wide variety of spherical and chromatic aberrations. Additionally, these lenses feature robust and intuitive-to-handle physical designs to benefit both photography and cine applications.
Wide-angle 35mm lens is designed for full-frame Sony E-mount mirrorless cameras; however, it can also be used with APS-C models where it provides a 52.5mm equivalent focal length.
Notably fast f/1.4 maximum aperture benefits working in difficult lighting conditions and also affords increased control over depth of field.
Two XA (extreme aspherical) elements are incorporated into the optical design and feature superior surface precision for effective control over astigmatism, field curvature, coma, distortion, and other spherical aberrations for a high degree of sharpness and accurate rendering.
One extra-low dispersion element is featured in the lens design and helps to reduce chromatic aberrations and color fringing for improved clarity and color neutrality.
Nano AR Coating II has been applied to reduce surface reflections, flare, and ghosting for increased contrast and color rendering in strong lighting conditions. This updated coating is better suited for larger, curved elements and is especially adept at minimizing internal reflections.
Two XD Linear Motors, along with an internal focusing design, provides quick, quiet, and precise autofocus performance. This design also contributes to more natural, intuitive Linear Response manual focus control and an AF/MF switch is located on the lens barrel for tactile control over this setting.
A focus hold button is featured on the lens barrel for intuitive tactile control and rapid access to select settings.
Physical aperture ring can be de-clicked for smooth, silent aperture switching to benefit video applications.
Dust- and moisture-sealed design better permits working in inclement conditions and rubberized control rings benefit handling in colder temperatures.
Fluorine-coated front element resists dust, moisture, and fingerprints and is easy to clean.
Rounded 11-blade diaphragm contributes to a pleasing bokeh quality when employing selective focus techniques.