THIS IS JUST A QUICK -N-DIRTY FIRST IMPRESSION POST – A FULL BIG REVIEW WILL BE COMING SOON!! I will also have comparisons with the old Noctilux, so look out for that, SOON!
UPS just arrived and delivered the Leica Noctilux F0.95 50mm lens! All I can say is WOW, the build on this thing is amazing. It is larger than the old F1 Noct but the Aperture ring is sooooo smooth and silky. So much nicer in use. Also, it is easier to focus. It only arrived MINUTES ago so I only snapped a few shots around the house. From my first look It has the feel of the 50 Lux ASPH 1.4 more than the classic noct. I did ONE quick hand held comparison between the two just to see if I could see any huge difference. This is a $10,000 lens after all!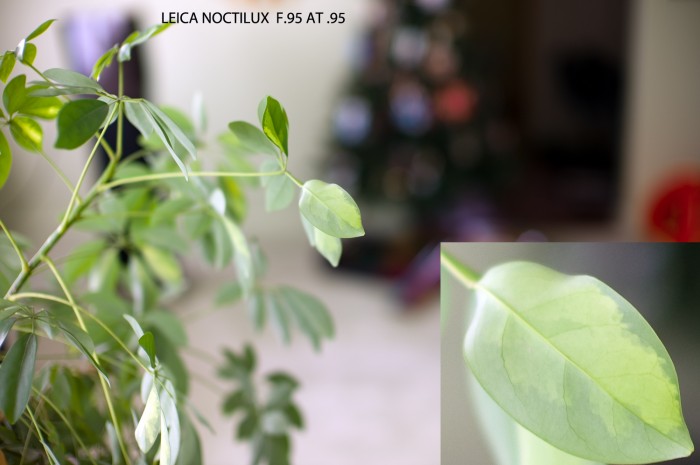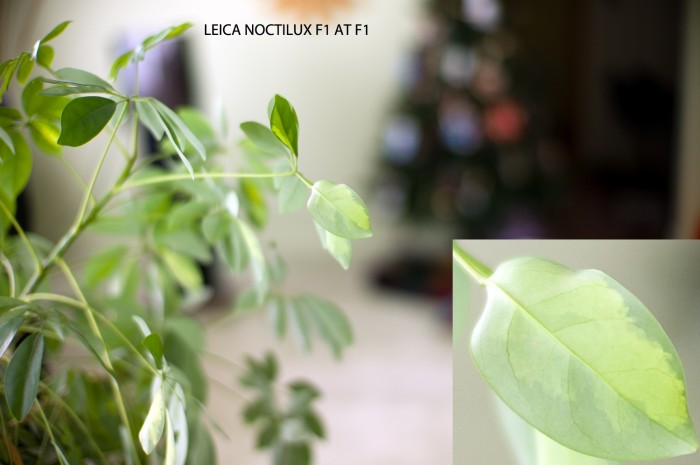 For now, this is ALL you get and it really doesn't tell you much does it? In this image, both lenses are sharp wide open and the bokeh looks similar. I will be shooting BOTH of these lenses in NYC in a few days, during the day AND at night. Should be fun, and I am sure both will shine. I predict the new version will be easier to use, and give more brilliant results but will it retain that Noct magic or will it lose it to gain perfection? I can already tell you it is built better and OMG, it is…well, I will wait for the review.
My 1st impression after holding the lens? Man, I wish I was rich. Old used F1 Noct, $5-6k – New Noct $10k. Is it worth the $4-$5k more than the old one, used? That is what I want to find out so check back soon for my full review of BOTH lenses in ONE big mega review with loads of samples!
UPDATE!!! OK, I lied. I have one more comparison for you. Both shots wide open with each lens. Which image is from which lens? Can you tell? You should be able to as I can see the differences for sure. BUT which one do you prefer? #1, or #2? Both have ZERO sharpening and are untouched.
YOU MUST CLICK ON THE IMAGE FOR THE LARGER SIZE…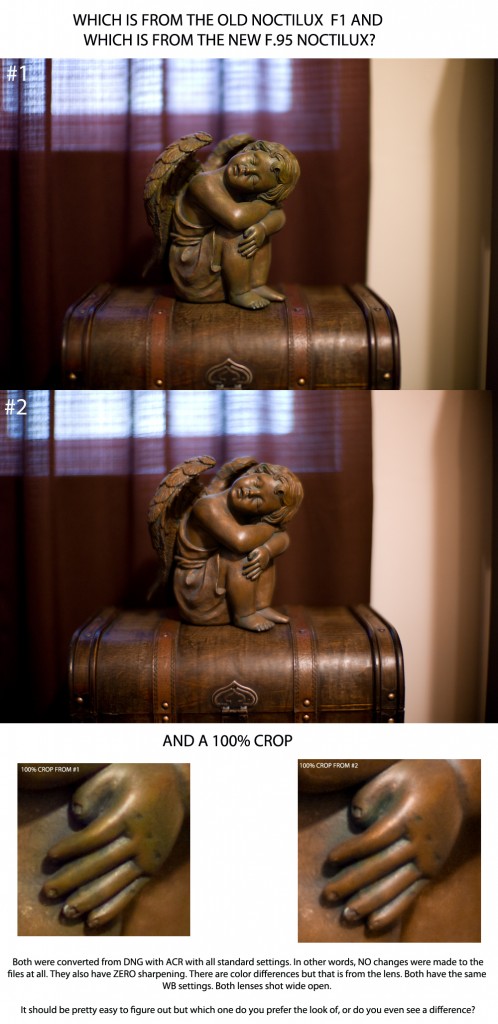 When you click on the image you will see larger versions plus the real 100% crops. Leave a comment and let us know what you prefer. #1 or #2, and why. This will be all I am posting with the lens until next week during my NY trip.  I will update the site from my hotel room with some cool real time live updates, so that should be pretty cool! In my full review I will have plenty of REAL images and I can not wait for this one!
UPDATE 12/05 – Most of you were correct! The 1st image above was from the .95. The lower image was from the F1. Both were shot wide open at .95 and 1. But, I have some MUCH better comparisons that I shot last night and these new ones show the differences between these two lenses more clearly. I have one with OOF highlights, one that shows the differences in bokeh and depth of field and another with color differences more apparent.
I will have all of the new comparisons in the huge review that will be up soon. It may be up as soon as Wed, or as late as Friday. When I get excited about a lens or camera I tend  to get really involved in the review so expect this one to really have a ton of samples!