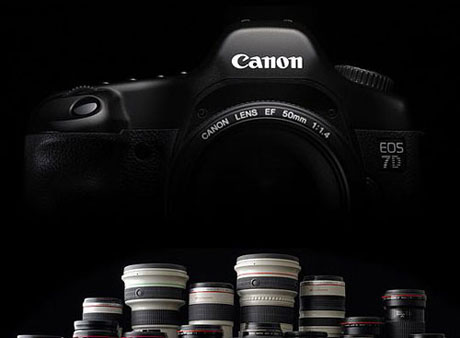 I know the Canon 7D and its video capabilities are old news to many, but I have a Canon 7D on the way for review and am getting pretty excited about the very cool videos I have been seeing from this camera. I have been reading and from what I have seen, this 7D from Canon looks to have some of the sweetest video this side of a $20k camcorder. 24P, fast lenses. Wow.
I can't wait to try it out. While I am not a huge fan of large DSLR's, this is one that may win me over just due to the video because I have been looking for a camera with 24P HD video for an upcoming personal project. Hmmmm. I used to edit video all day on a Final Cut Pro system and loved it. It would be cool to have this kind of quality in a DSLR sized camera. A fast lens for that shallow depth of field and some good light is all you would need.
I should have the camera by Tuesday so when I get it and shoot with it I will post my first impressions. Until then, here is a very cool video made with a 7D that I discovered on Vimeo. This tells me that the 7D is a game changer when it comes to video as this looks like it could have been made with a $20k camera. Sweet! The stats are under the video. Enjoy!
A short film about the last show of Mat Kearney's City of Black & White tour.
Shot on the Canon 7D.
Directed by Ryan McNeill, Charles Son
Filmed and Edited in Final Cut Pro by Charles Son
Graded by Adam Sakellarides in After Effects, with Neat Video Noise Reduction for some shots
Special thanks to Lisa Rucker for syncing up the audio
Music by Mat Kearney
Equipment:
Sigma 30mm 1.4
Tokina 11-16mm 2.8
Canon 24mm Tilt-Shift 3.5
Canon 50mm 1.4
Canon 24-70mm 2.8
Zacuto Rapid Fire rig
Sennheiser G2 wireless lav